(Update: This app has now been renamed Stravistix, but at the time of this writing was called StravaPlus. I have updated the title, though left the rest of the article with the old name.)
Back a few weeks or so ago I stumbled upon StravaPlus, which 'extends' your Strava functionality.  No, it's not made by Strava, or even endorsed by it.  Instead, it just makes it…well…geekier.  And geek is good, right?  It is here!
Now this is a bit different than a standard 'app'.  This is because instead of being something you install on your phone, or a separate site you go to, you use a Google Chrome extension.  An extension is a plug-in to Google Chrome (the web browser).  That of course does mean that you'll need to use Google Chrome as a browser.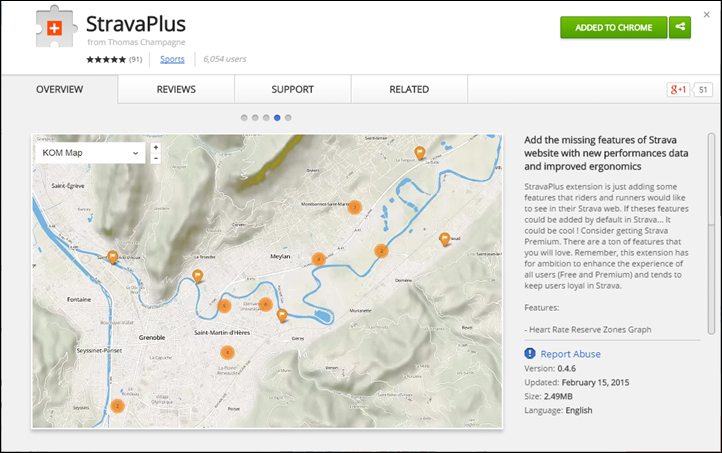 Once you've got it all installed (it's free and only takes a second), you'll swing over to Strava.  At first glance, you might not even notice anything different.  But look closely and you'll see next to the orange STRAVA logo you've got a little three-line button that slides out.  This has all the goodness in it.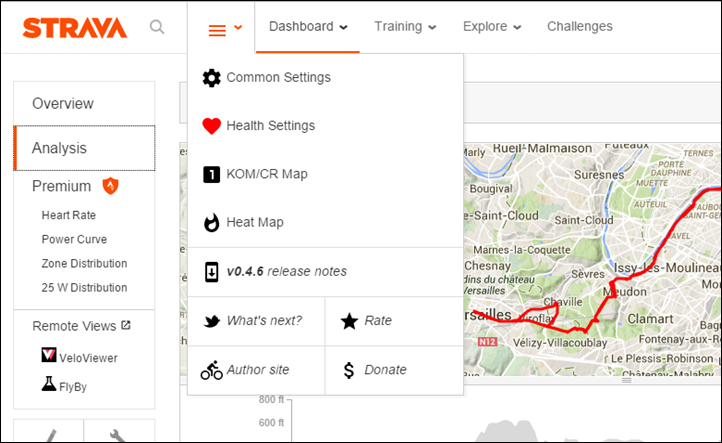 If from there you open up an activity, you might notice a little orange bar hanging out in your Strava ride stat area – titled "Show StravaPlus Extended Stats":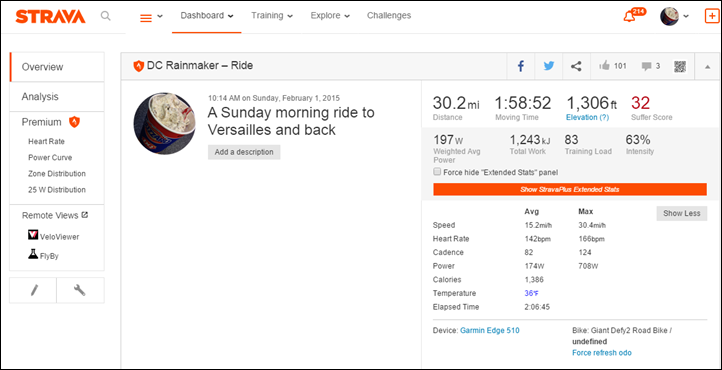 If you click that little bit of magical orange, you'll get a slide-out panel full of numerical goodness: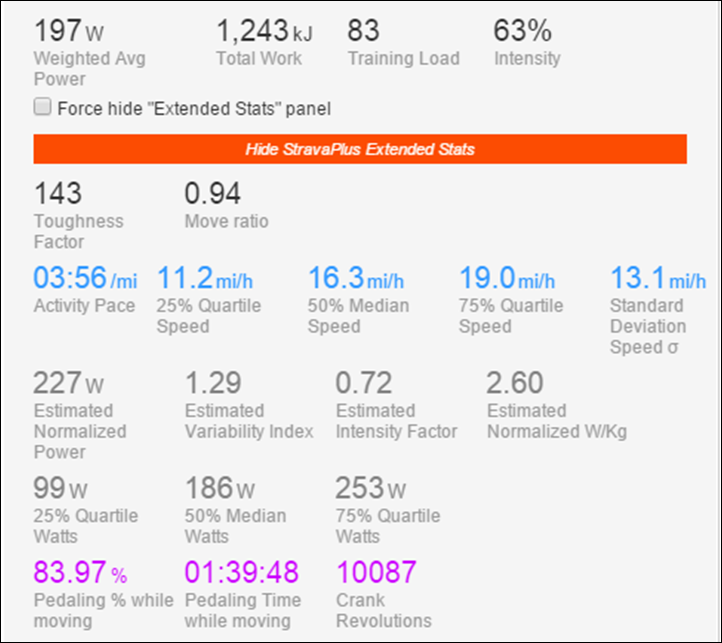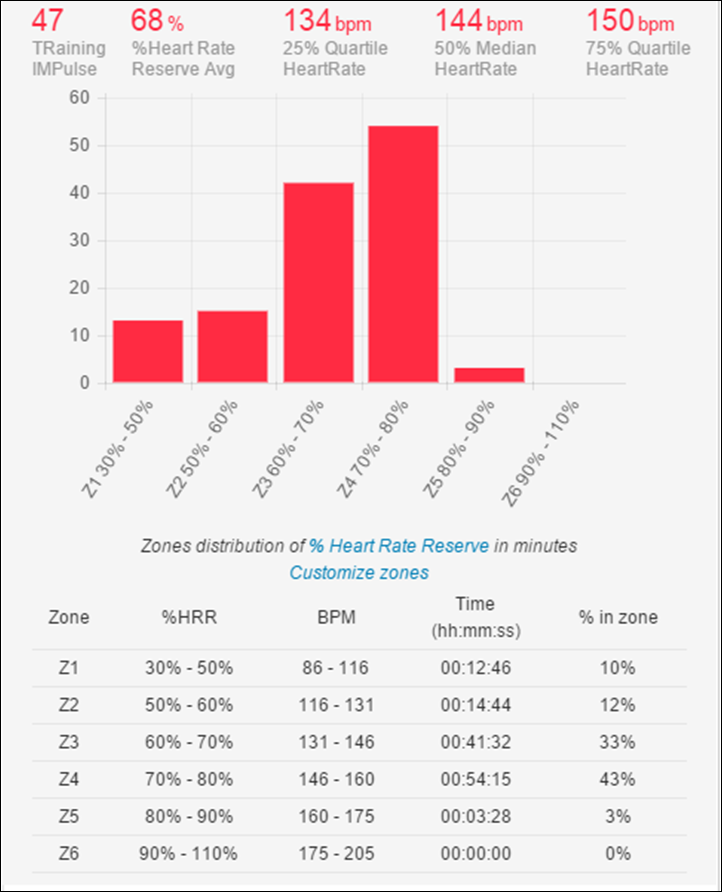 This new panel adds lots of interesting stats.  Things you might have a genuine training need for, such as normalized power.  And then things that are completely and totally useless…but awesome to know: Like total crank revolutions.  Apparently during this particular ride I swung that crank around 10,087 times.
For some of the training-specific stats, like % Heart Rate Reserve, you can tweak those via a custom control panel: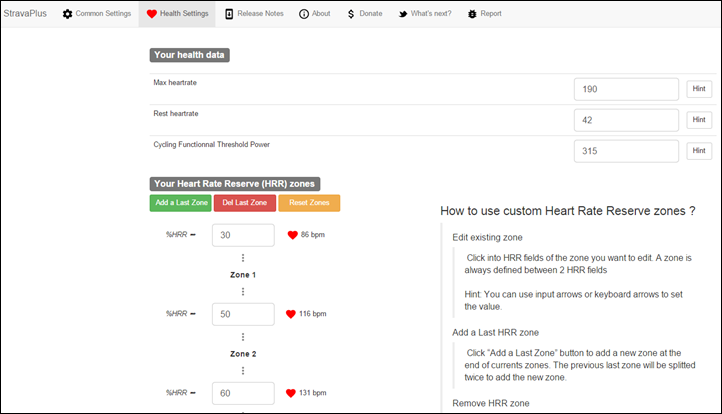 Said control panel allows you to tweak and change the layout of tons of other Strava features and functions.  Seriously, look at this massive list: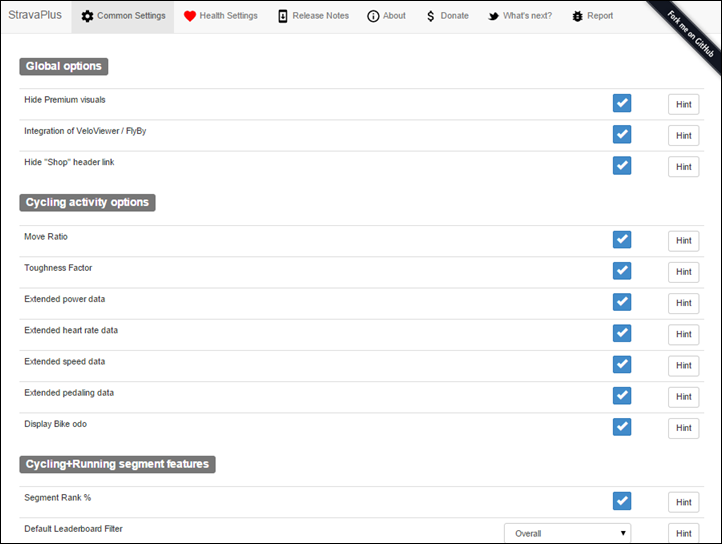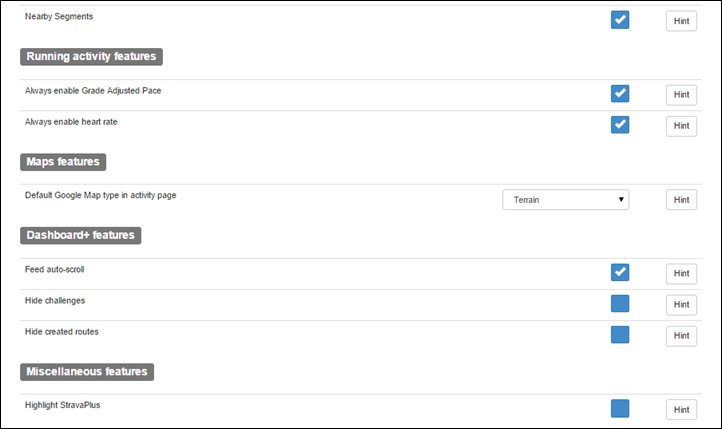 You might have noticed in my very first screenshot that there's a few extra links now visible on the left side: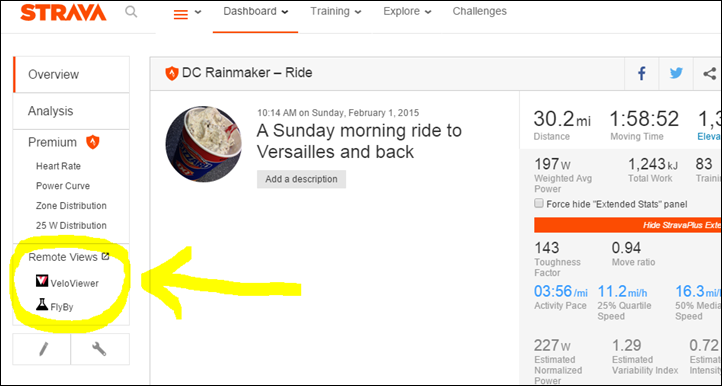 These links open up two separate 3rd party apps – VeloViewer and FlyBy.  FlyBy is part of the Strava Labs collection, which are things that aren't quite finished yet.  Kinda like a beta program.  For both of these you'll need to authorize your Strava account first, but it only takes a second.
Veloviewer brings in a bunch of slicing and dicing capabilities, including the ability to overlay your route on other map sets, as well as generating cool elevation profiles of any section or segment you'd like, such as this hill in the middle of my ride: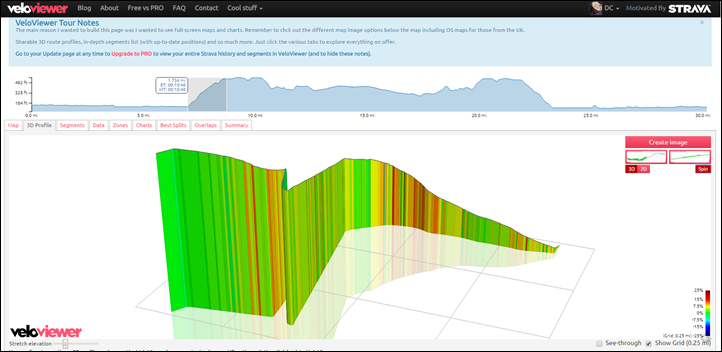 Or doing the same slicing and dicing with buckets of data.  Again, the below bucketized details for the above climb:

Meanwhile, if you used the other sidebar link from StravaPlus, for the FlyBy option, you'll be able to see other peoples that were out riding or running near you at the exact same time you were: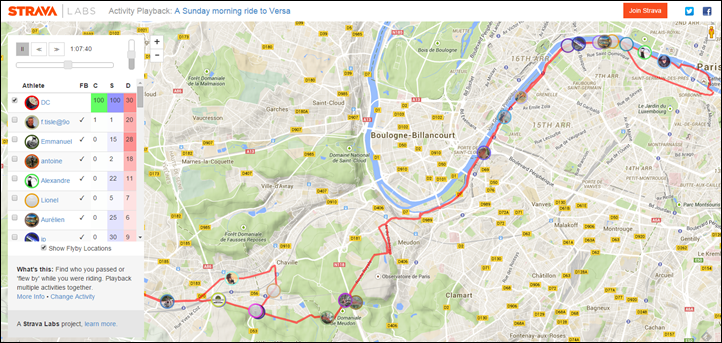 For example, when I press the play button, the whole screen comes alive showing everyone else's activities going on concurrently.  You can see below where three folks (one of which is actually a DCR reader), comes within a few hundred yards of me at the same time.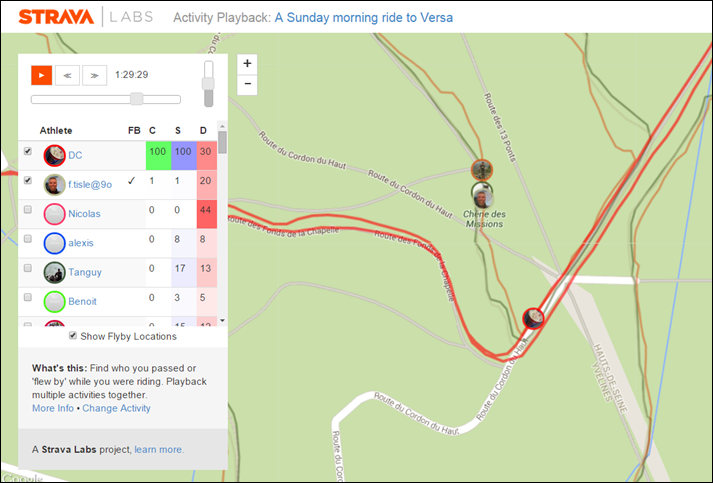 Of course, neither FlyBy or VeloViewer require StravaPlus, but, it makes it super easy to crack them open from within a given activity.
In addition to making these other pages easy to find, StravaPlus also makes two other lab projects – Heat Map & Achievement Map – easy to trigger as well, directly from the StravaPlus menu: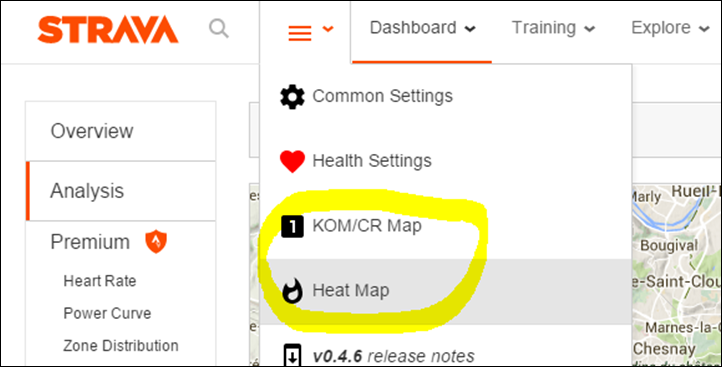 For example, the Strava Achievement Map: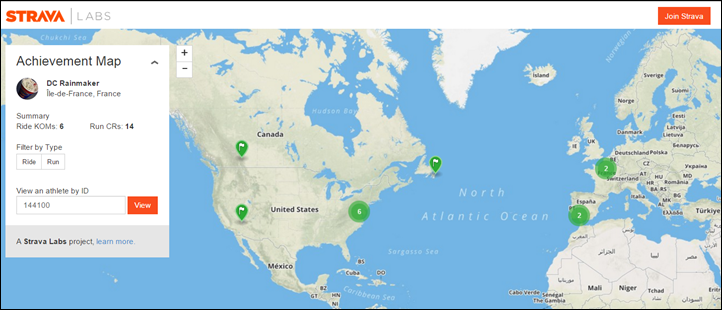 …and the Heat Map: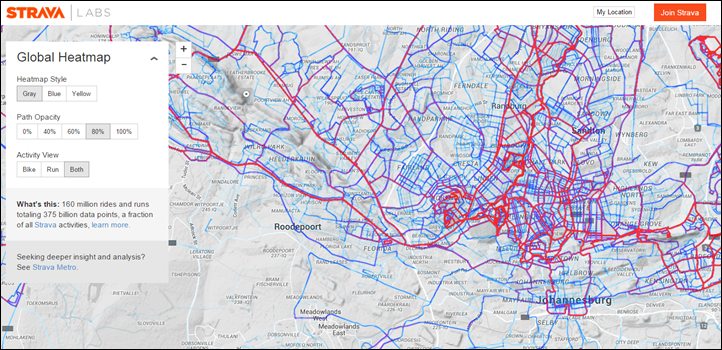 Of course, there's a few other little nuggets of goodness that you'll find with StravaPlus, but I'll let you stumble upon those yourself.  Surprises are fun, right?  Go forth and enjoy!
Thanks for reading!
–
App du Jour is a sporadic series of posts where I feature an app that's innovative or otherwise totally different.  The series might appear once a month, or twice in one week.  It's like stepping in dog presents in the streets of Paris, you never know when you'll find it next….but eventually you will.  For this series I'm focusing on totally unique apps – you won't see common apps like a review of MapMyRun or similar.  I want this section to be focused on apps where you go "Wow, that's really cool, I'd never seen that before!".  Got it?  Good…enjoy!