Last weekend on Monday I did a '5 Random Things I Did This Past Weekend', and it turned out that lots of you found that a fairly useful format.  So given I don't have any single big ticket item from the weekend warranting an entire post –  I'll give it another go this weekend as well.  Maybe it'll become a regular thing, maybe not. With that, let's dive into it!
1) First use of new heart-rate sensing helmet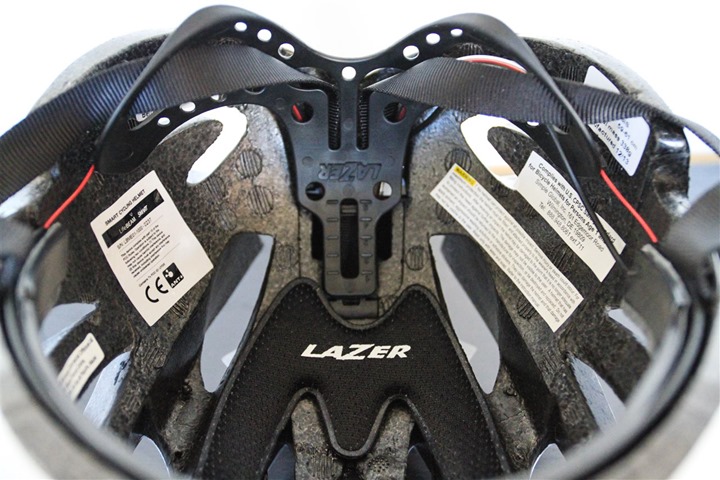 Friday I unboxed SmartBEAM helmet, which is essentially a Lazer helmet that's been fitted on the inside with a sensor pad that reads your heart rate.  Above, you see towards the back of the helmet, where the wires run to a small battery pack built into the back of the helmet.  Below, you see the sensor pad.  Unlike some of the optical sensors, I haven't seen any light emitted from this (like green laser lights) – though perhaps it's trickier to see/photograph than most other units.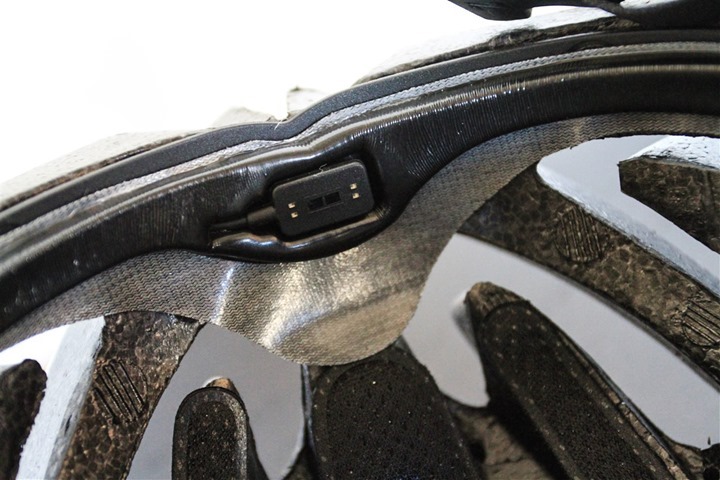 While I didn't have an outdoor ride scheduled, I did knock out a trainer ride with it (as did The Girl).  The size of the helmet was large, and fit me very well.  For The Girl, it was a touch bit big, though she made it work.  The helmet comes in two varieties – ANT+ and Bluetooth Smart (unfortunately, not a dual sensor).  I bought the ANT+ one when it launched on a crowd funding site a while back.
Below, the results of my ~45 minute ride.  The lighter orange is the traditional HR chest strap (a Garmin HRM-RUN strap), and the darker red is the helmet.  All the data was collected by the WASP system and correlated in real-time.

Thus far, things look very solid from the above.  Virtually spot-on the entire time.  Interesting to see a slight delay on some efforts from the HR strap compared to the helmet.  With The Girl's data, I saw a few sections where the helmet seemed to drop out, and I suspect The Girl re-arranged things.  Again, she's got a small head, and it was a size large helmet, so I suspect that's probably the reason there.  I'll be testing it for a little while to see how it rolls on shorter and longer outdoor rides in a variety of conditions.
2) And then there was a chocolate bread shop
Last weekend, while bumbling over to my favorite establishment – La Poste (the post office) – I stumbled across two new restaurants that had opened up at some point in the previous week or two.  One of which was this new shop that sells a whipped cream puff sorta thing with toppings, and then more importantly – hot chocolate bread.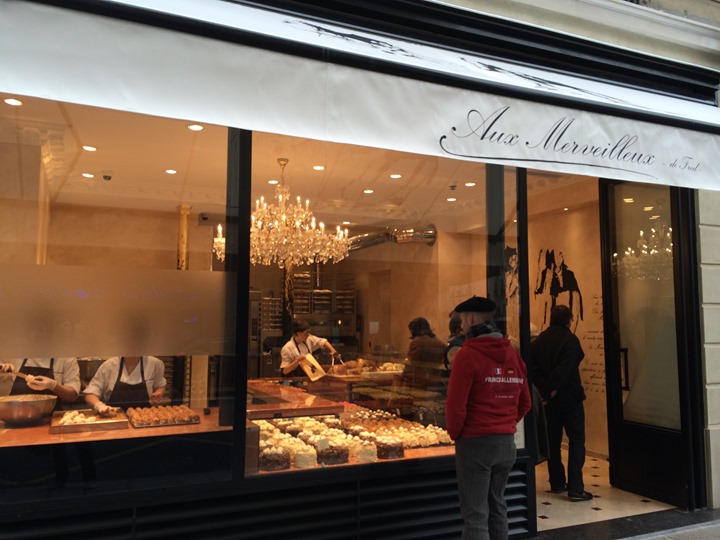 I visited it again this weekend, and, like last weekend, I came home with the brioche chocolate bread.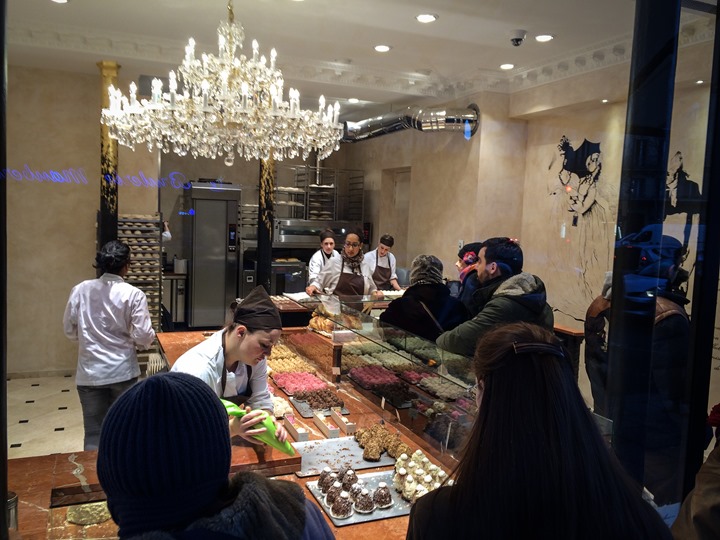 Unfortunately, I was so busy eating the bread after picking it up, I sorta neglected to take pictures of it.  For that, I apologize.  Though, it's fairly simple to describe.  Imagine a massive sourdough sized bread bowl, except, soft and with chocolate chips.  And…gooey.  Oh, and hot.
Instead, here's pictures of the cream things.
It's trouble.  Pure trouble.  I've learned how to ask for the loafs straight out of the oven, or sitting on top of the oven.  And it's still plenty hot by time I get it home, two blocks away (another reason why things are trouble).
As for the cream puff things, they're good too.  Though, I'll mostly stick with the chocolate bread.
Oh, and as for La Poste?  As usual, my trip was not successful.  I was 10 minutes past closing time (1PM).
3) A long run to, and through, Versailles (with the new Ambit2 R)
Sunday I ran out to Versailles.  It was scheduled as a 2hr 10min run in a Z2 heart rate zone (relatively easy, typical long run pace).  The route would include inset into it the entirety of the Paris to Versailles race, including the massive hill.  So that'd put a dent in things.
But no worries, the weather was about as nice a day as it's been all winter, so I can't complain: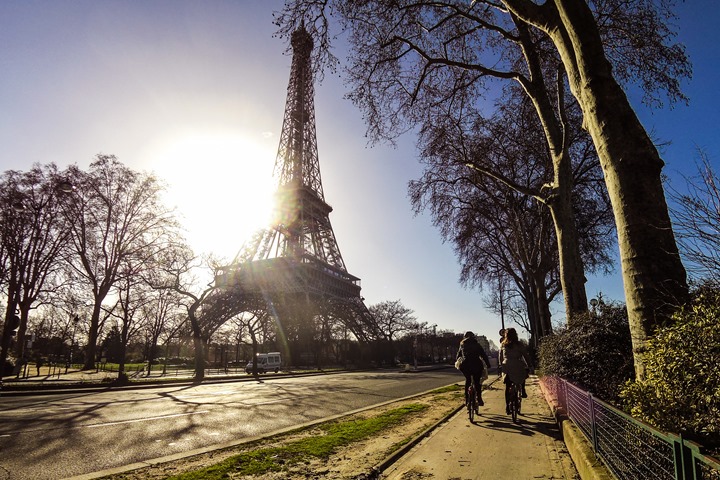 Tons of folks were out running.  This frame ignores the three people running directly behind me.  Anyone remember these lanes?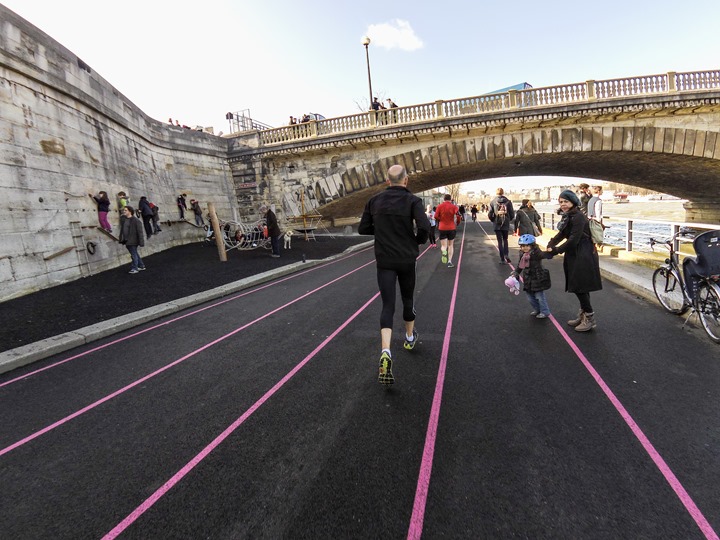 After running along the river for 10K, I'd spend 1.5 miles climbing upwards before disappearing into the forest for a few miles.  The hills knocked two minutes off my pace in order to keep in zone.  Eventually I'd come out the other side of the forest and soon find myself next to the famous Palace of Versailles.  I ran to the front gate, and then began a bit of a loop around it.  I found it slightly amusing that the very beginning of the building was to my right, I was technically exiting the town of Versailles.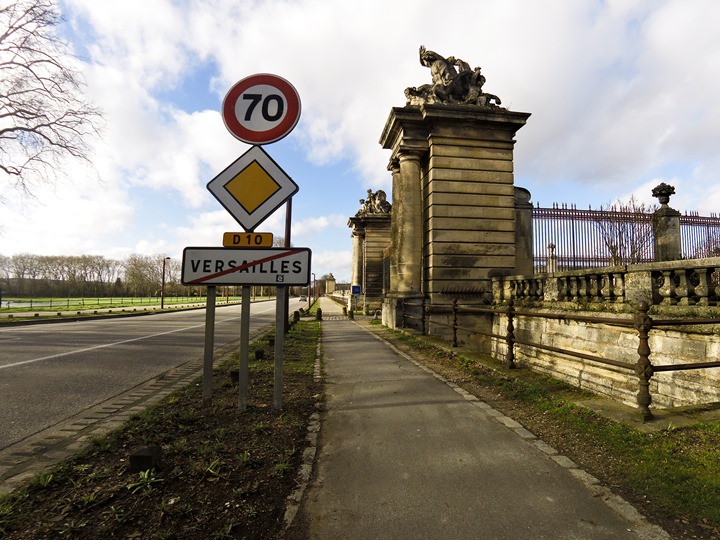 From November till March, the gardens are open without any fee.  Which means you can just wander on in, which is exactly what I did.  Given it was a beautiful day, there were tons of people out and about.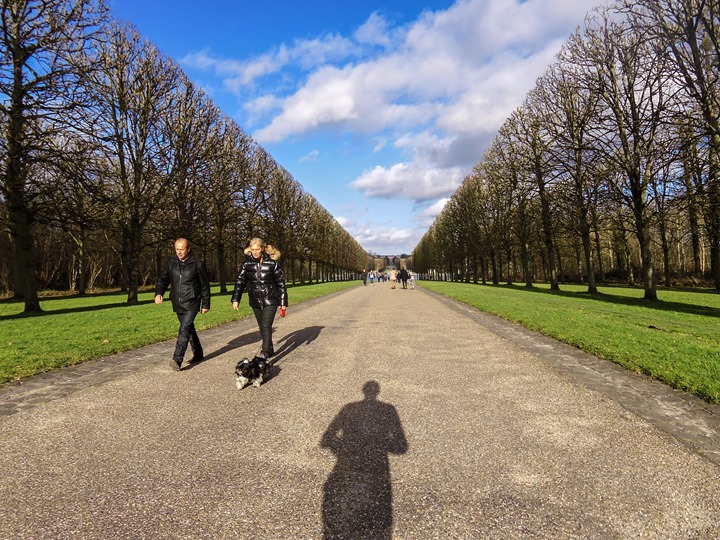 Even the swans came out.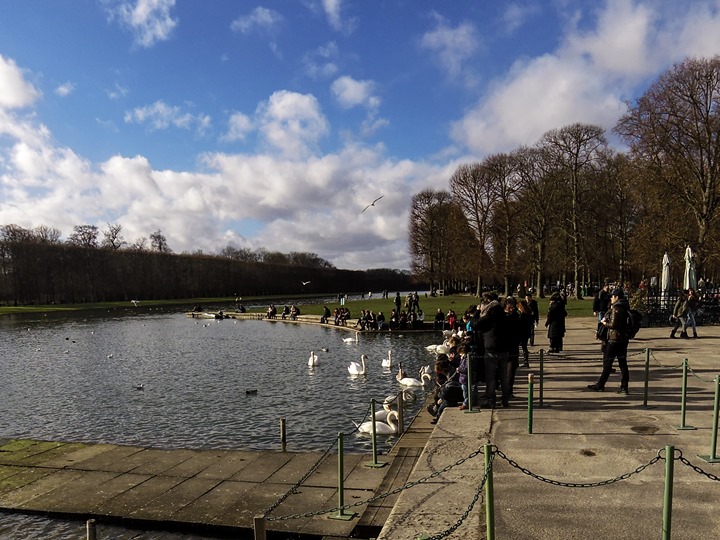 I didn't quite get close enough to the Chateux itself, since I was cutting across the gardens, so my photos of it didn't come out.  So instead, I'll give you a different pretty picture – from my Saturday run – of within Luxembourg gardens up the hill from me.  Obviously, it was a pretty nice weekend out.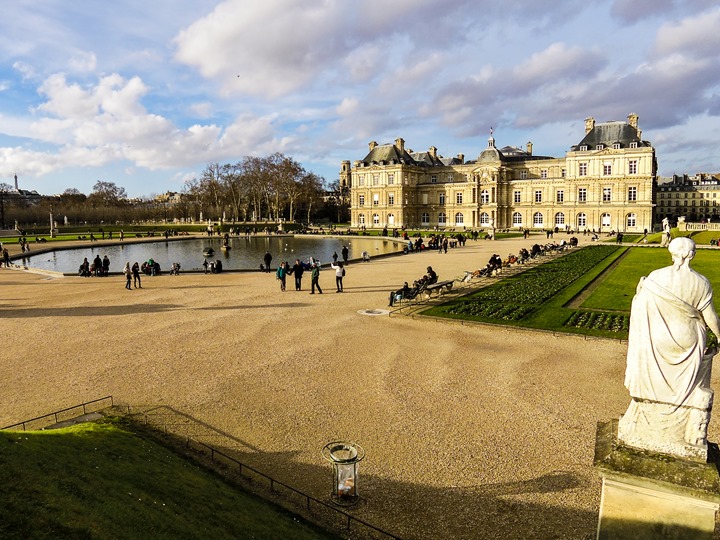 As I noted in the header, I was running with the Ambit2 R today.  It's more or less like an Ambit2 S from a pure running standpoint.  In my case the website isn't quite live yet, so right now I'm mostly just looking at aspects like accuracy rather than some of the new workout functionality pieces.  From an accuracy standpoint, things were pretty good – 17.46 vs 17.59 miles, making them 99.8% accurate within each other.  Obviously, I don't know who is right (or wrong), or how accurate they are to real life since I didn't manually pull a measuring wheel behind me for 17 miles.  And sorry for the blurry photo.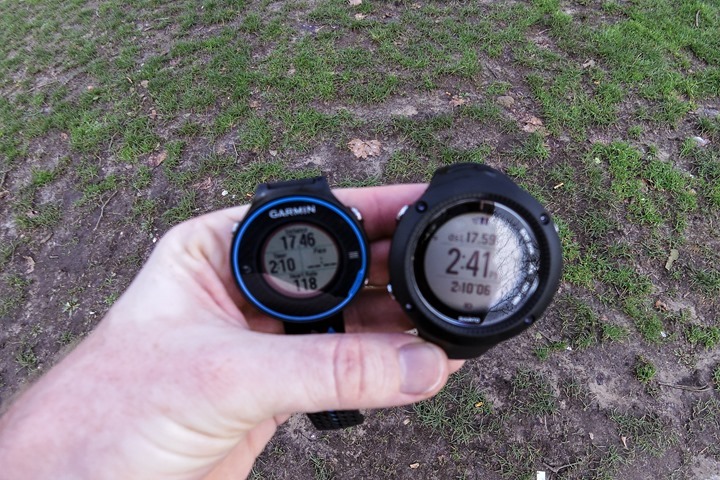 Finally, of entertainment note.  My CamelBak bladder had suffered a repo from The Girl, so I did the next best thing – stuck a random CamelBak bottle in there instead.  Not quite perfect, but fit the bill.  I ended up ordering though the Marathoner CamelBak last night, mostly because with testing lots of devices I like to stash things away.  It's a bit harder with this particular pack.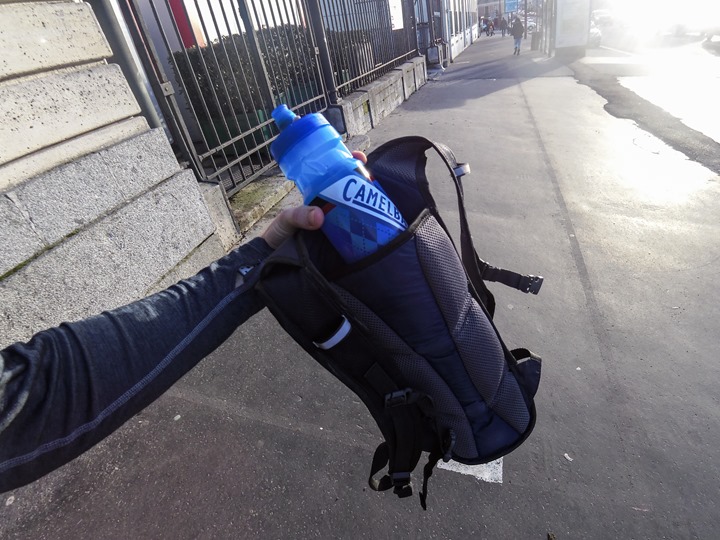 4) I've missed my true calling: Pool Art Photography
Downstairs below our apartment is a small art gallery of sorts.  Artists come in for usually 1-2 weeks at a time, displaying their work.  Typically there are a few nights worth of events for each showing, with people packed into the little space and lots of food floating around (I've always been tempted to walk in…mostly for the free food).
Most of the art we see go in the space tends to be a bit edgy.  For example, giant fur balls hanging from fishing wire.  Things like that (yes, I have photos).  However, last week an artist came in with only 2-3 pieces.  One of which, was the below.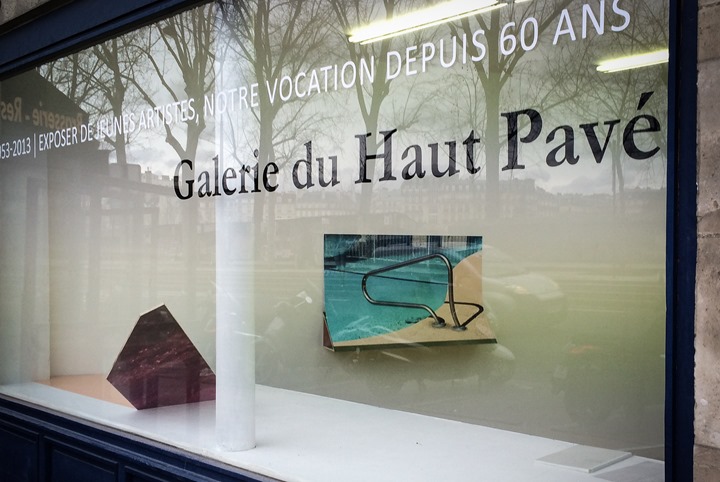 Upon seeing this, I realized that I need to apply to the gallery. Surely with hundreds of pool shots here on the blog – at least one pool ladder must be in there.  No?
5) Preparing for…and watching…the Super Bowl at 12:30AM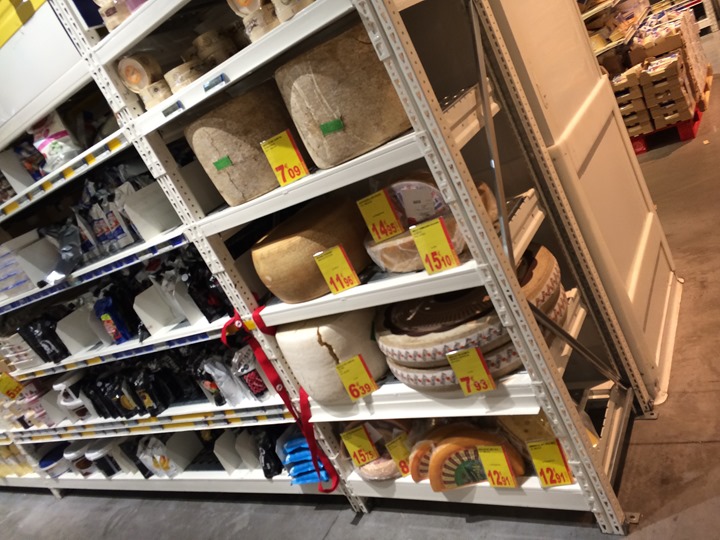 Despite being the land of cheese, neither Nacho cheese, nor even good cheddar cheese is easily found in France.  Even at the restaurant supply store we go to for the shop, only a single brand of cheddar is sold – and quite frankly, it's horrible (well, half the time it comes out edible, and the other half the time horrible).
So, skipping nachos for the Super Bowl I wandered around the meat department (roughly the size of a basketball court or so, but all refrigerated).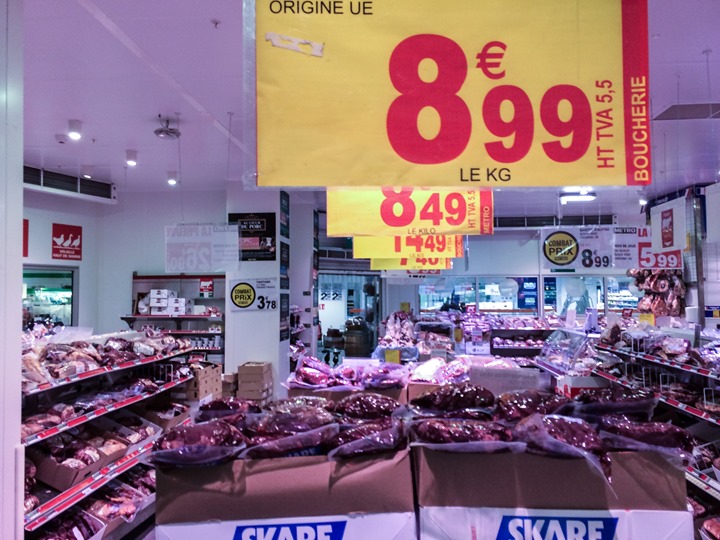 Along the way, I found wings.  That'll do donkey, that'll do.
The Girl would take the wings and ultimately make honey-garlic wings from a recipe of her Mom's.  Pure awesome.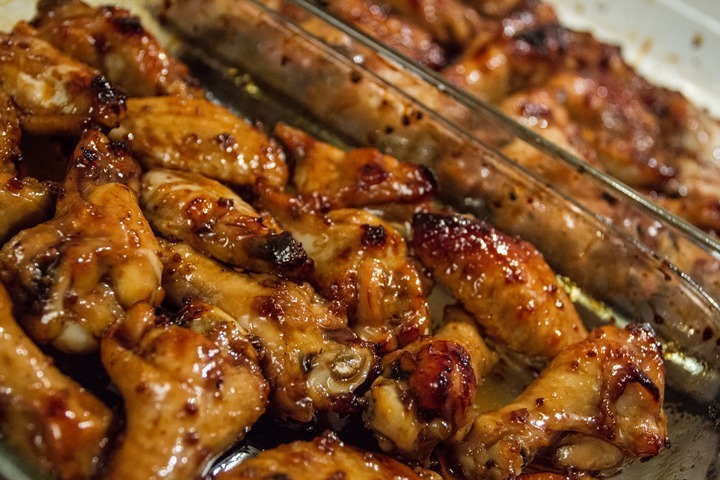 Now, one of the challenges with the Super Bowl is that it starts at 12:30AM Central European Time (Paris Time).  Which is even more challenging when you have a 2+hr run finishing up around 3PM.  How exactly do you structure the day food-wise?
Thus, our Super Bowl festivities didn't quite stand up to some of my past performances (or my Dad's performances).
We did however make some pretty darn good Panini baguettes this weekend though.  We had been searching around the closet for the waffle maker, but ended up stumbling on the panini maker.  An idea was born and a quick walk to the store and market for fresh buffalo mozzarella, some tomatoes, basil and prosciutto – and we were golden.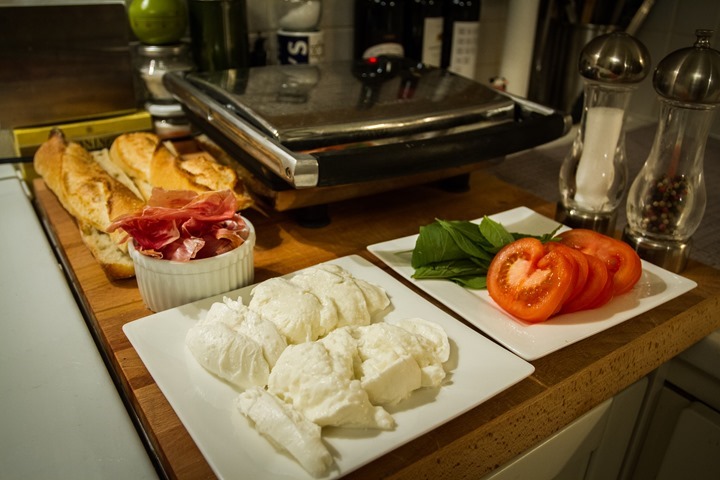 We added a bit of reduced balsamic sauce to the bread to pull everything together.  The baguettes were from the boulangerie around the corner, and had just come out of the oven.  Love it when that happens timing wise – super fresh.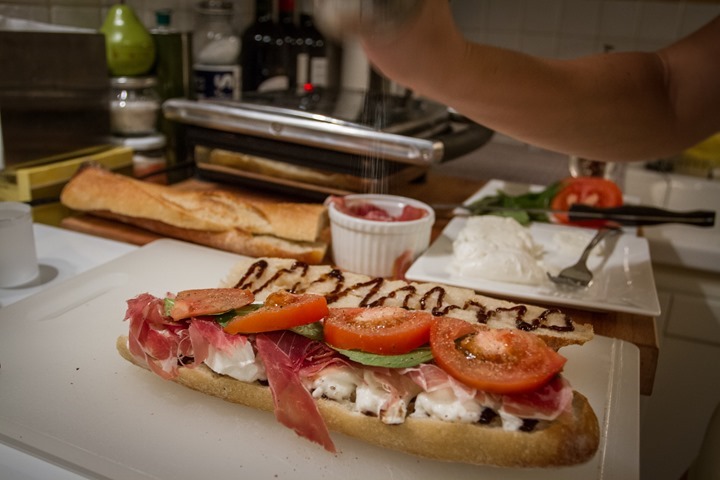 The sandwiches were awesome.  We'll make them again for lunch tomorrow.  So quick and simple.
Oh…as for the Seahawks: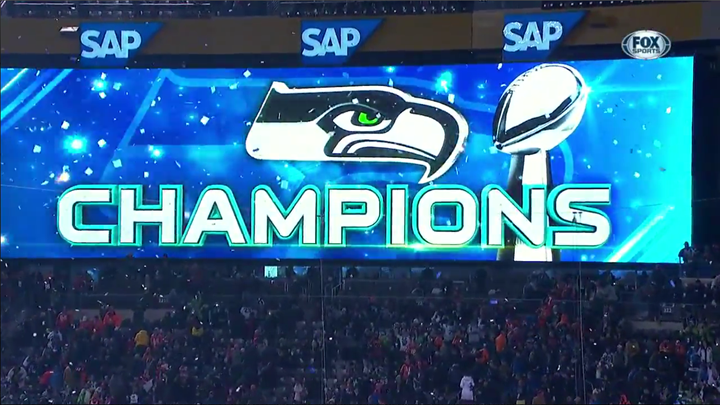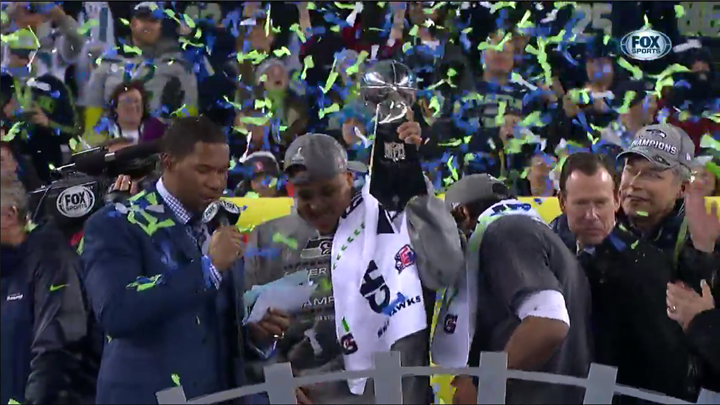 Woot! Ok, off to bed!
(Remember, I'm born and raised Seattle…)
—
Thanks for reading!