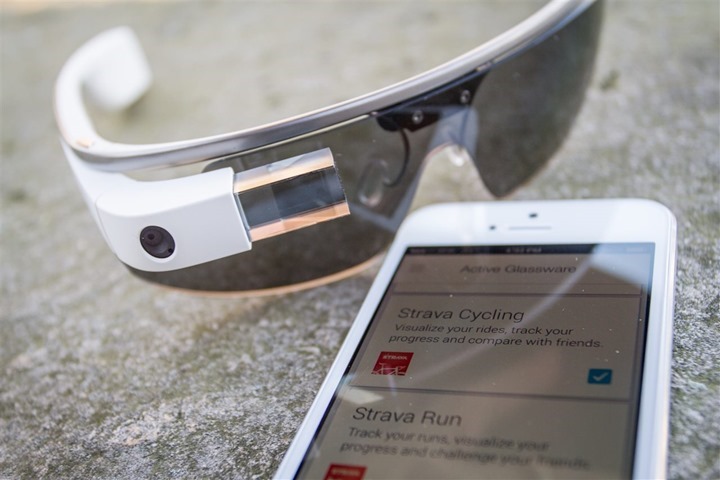 As we move into the spring and companies like Recon Instruments (hopefully) release their Recon Jet bike/run sports-focused heads up display unit, I decided I'd take the plunge and start to understand the rest of the marketplace.
At present, the rest of the marketplace is pretty much…well…Google, and their Glass product.  Technically, it's still an early adopter program, and with a price specifically designed to keep non-techies away.  But at some point this year that'll shift, when they plan to make it broadly available.  The price will likely plummet and with it will come a tsunami of new apps.
In the meantime, with Recon Jet nearly upon us, I figured it'd make sense to see how things will compare this spring between the two.  So I ordered a pair and have begun to poke at it a bit.
Today, the only apps publicly available come from Strava: Strava Cycling and Strava Run.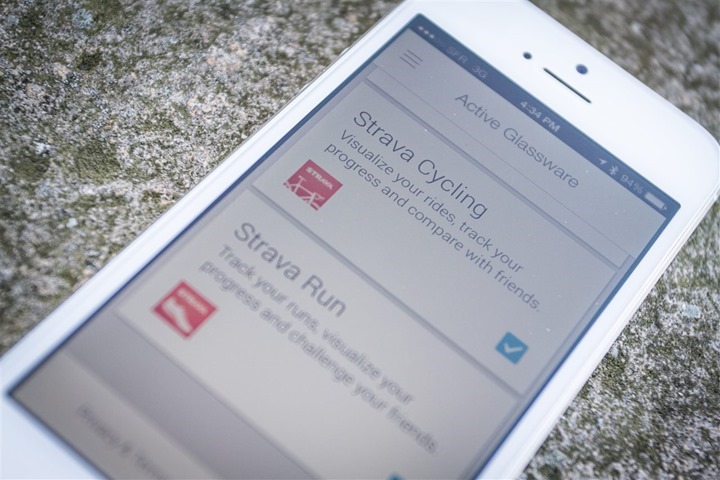 However, there have been various demo's of other apps out there in the space – some of which have garnered millions of views.  Of course, taking a concept from YouTube video to reality is always the tricky part.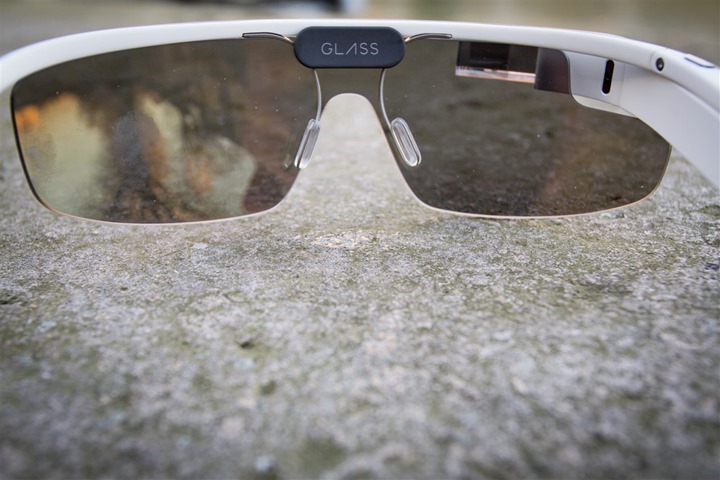 Oh, and for those curious – I actually have very little interest (pretty much zero at the moment) in wearing the device day to day.  Unlike California, you certainly won't find anyone wearing them in Paris (I've yet to see a single person wearing them here).  Part of that is due to the US shipping address requirement, but ultimately, tech geeks have gotten around that for years – so if that was the core reason, it doesn't really hold water.
Nope, my focus is purely sport/fitness related.  I'm looking to see how they stack up not only against products like Recon, but also conventional products in the space.  If for no other reason than to ask the tidal wave of questions when products such as/like Recon come out, in terms of how they stack up.
So – if you know of a sports/fitness app in development, drop them a note (or a comment below) and I'll chase it down.  My goal is to put something together for the March timeframe.
Thanks for reading!