After finishing up work meetings on Friday evening, The Girl and I kicked back and enjoyed the weekend (+ this upcoming Monday) here just outside of Athens, Greece.
For the most part we had nothing planned.  That's sorta the goal.  We've both done the Athens tourist scene before (me, on multiple occasions).  So we really just wanted to hang out and enjoy relaxing.  Well, and running.  And some swimming.  But that's relaxing, right?
For example, we ran Saturday…and Sunday.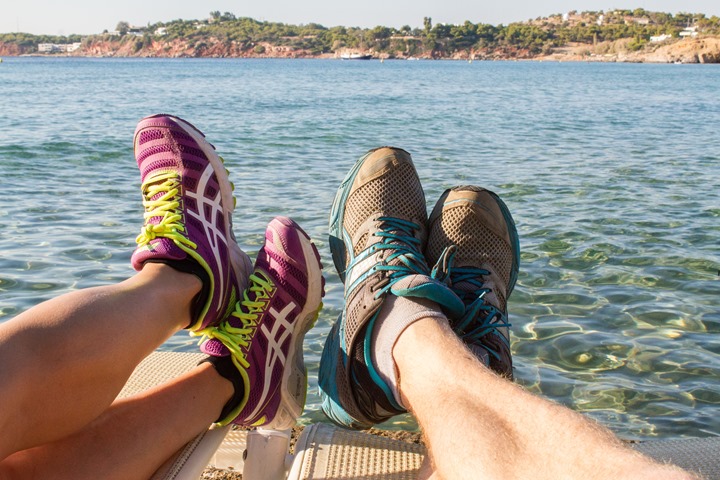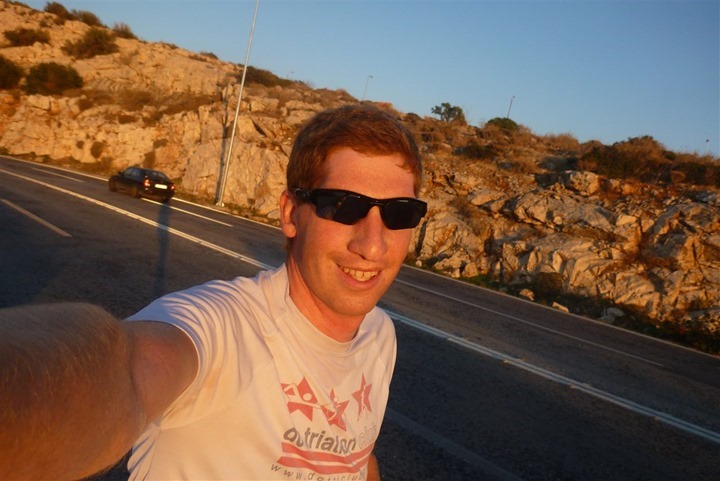 My Saturday run I took to the treadmill, mostly because it was shorter and I wanted to gather a bunch of data related to watches and indoor running.  It's hard to see, but in addition to the watches on my wrist, the bar on the left side has a bunch as well.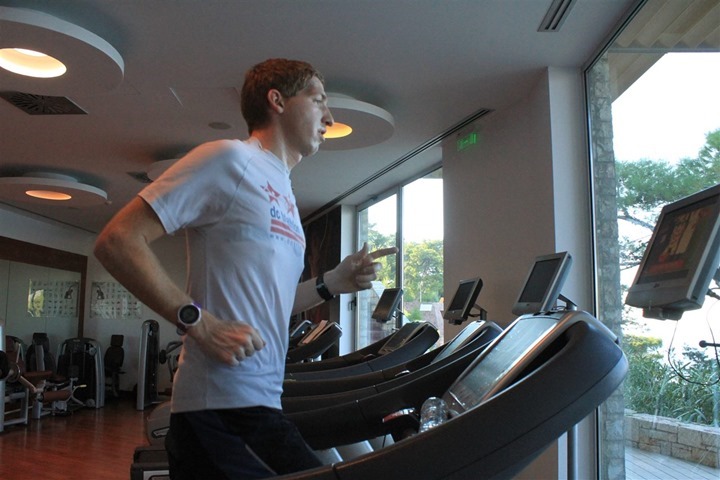 (Reminder: Here's how I travel with swim/bike/running gear while at hotels)
Meanwhile, The Girl took the little camera outside for her run: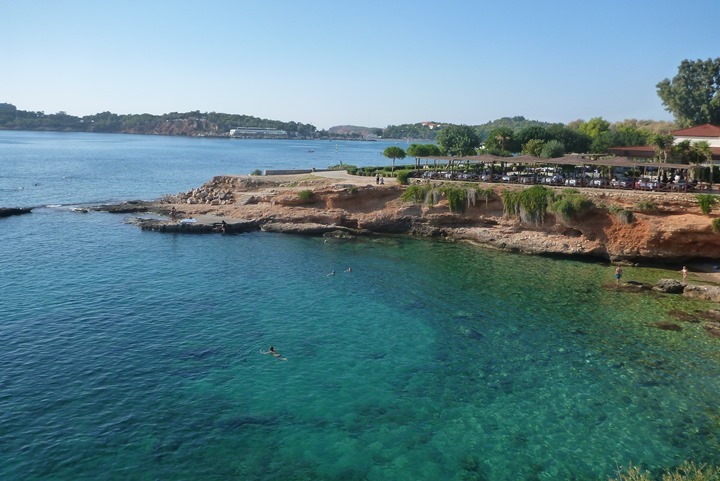 And guess what?  On my longer Sunday run, I once again saw Naked Fisherman guy out in the exact same spot as Thursday's run.  Go figure.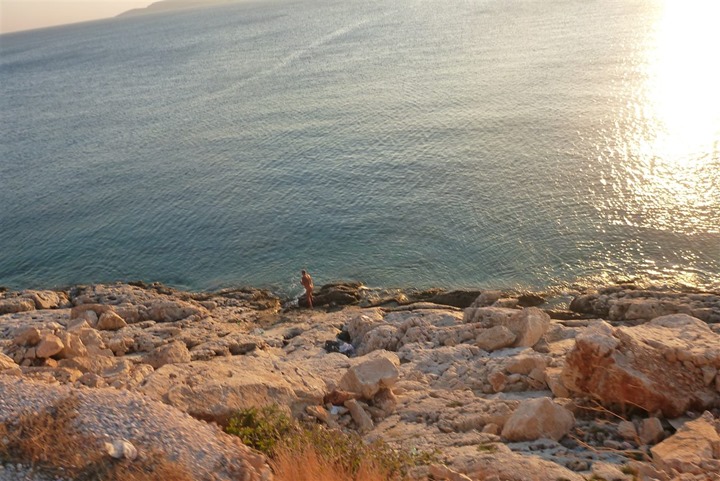 For better or worse, I saw no other naked people on my run.  A lot of walkers, a number more cyclists.  But mostly just me and the sunset.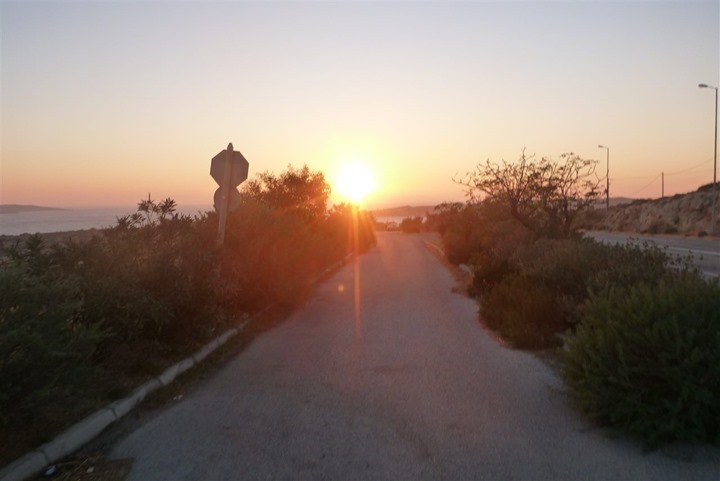 Actually, more than just running sunsets.  We'd go down to the docks and watch the sunset each night, though generally after we were finished running.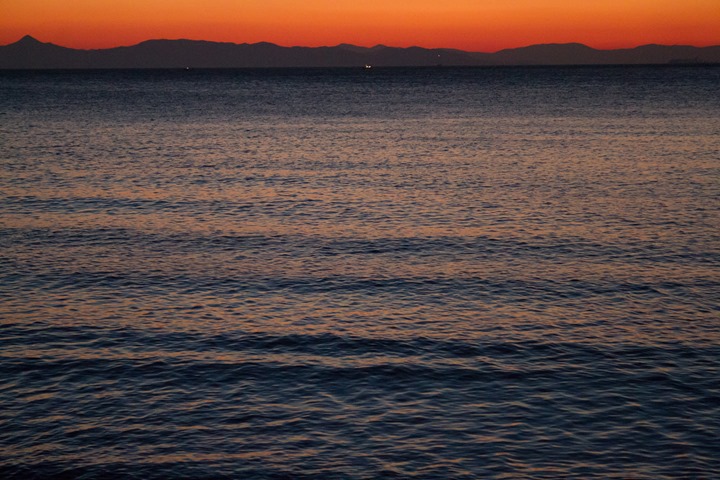 Tonight however the sunset was one hour earlier.  That's because unlike the US, us European folk fell back one hour this weekend.  Which means for the next week I'll be perpetually thinking I'm 6 hours ahead of East Coast time instead of the 5 hours ahead that I really am.  Thankfully, being in Greece it's one hour ahead of the rest of Central Europe, so it's just like normal for the day. 🙂
I think we've swam every day. Sometimes longer, and sometimes just bobbing around in the water. As you might expect, about half of my suitcase was gadgets to test.  Being able to go openwater is awesome – especially when the openwater is clear.  Perfect for action cam related reviews.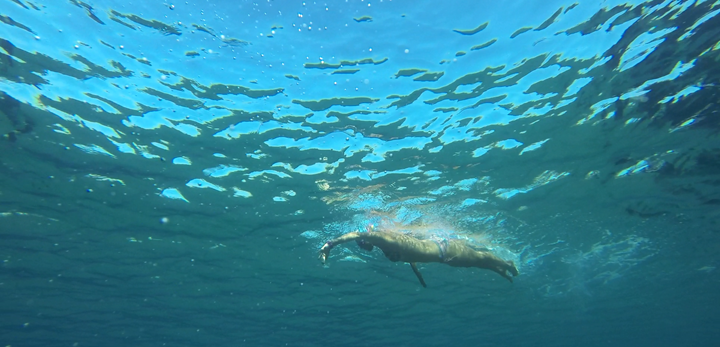 And of course – perfect for breaking out the little fishy swim cap: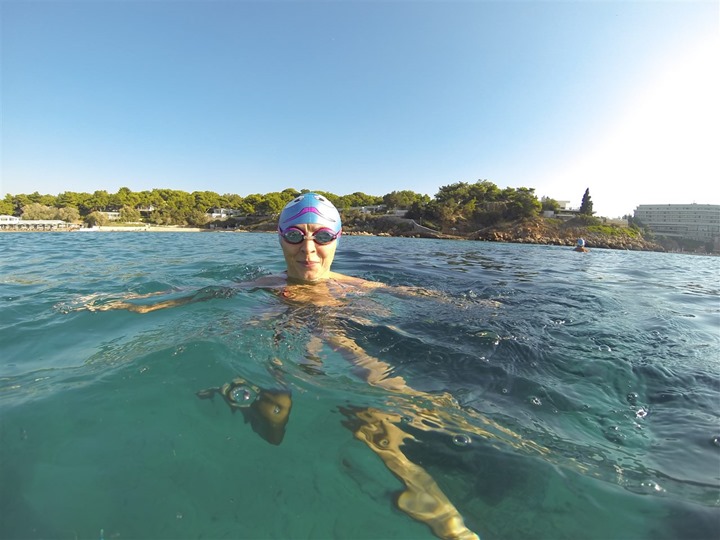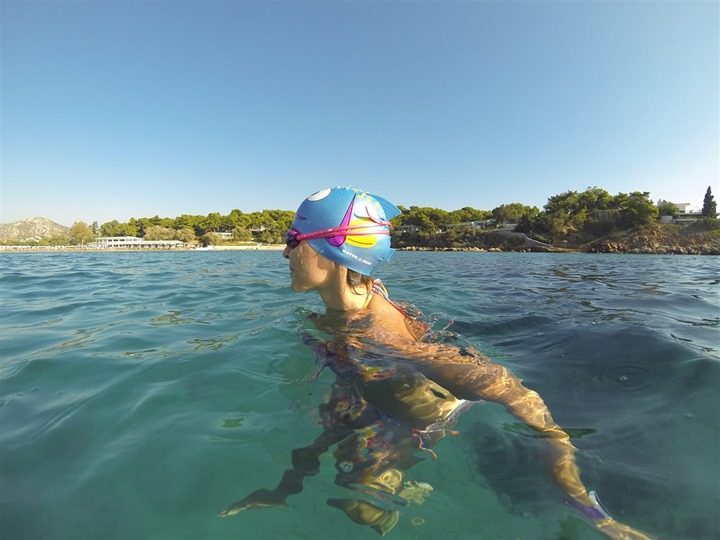 In addition to action cams, I also got plenty of other water related shots as well of upcoming devices for review: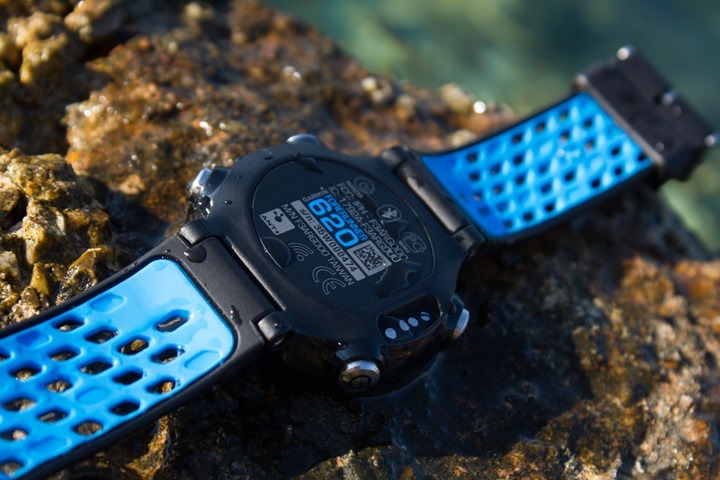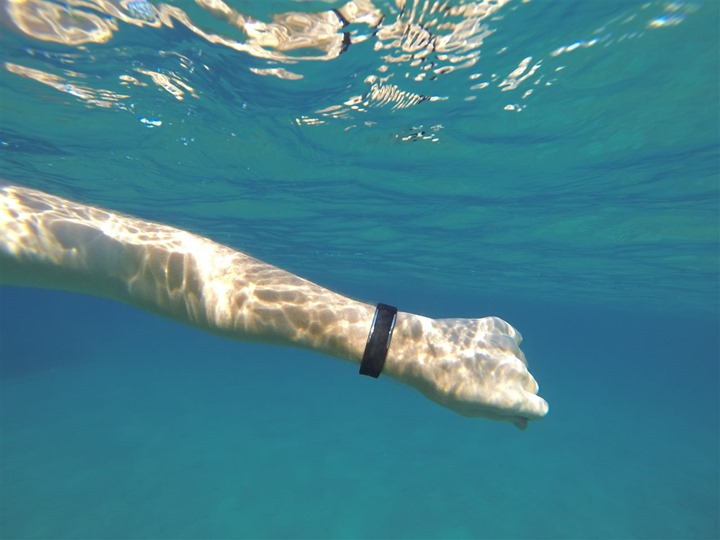 With that, our room service ice cream is about to arrive…so, it's time to wrap things back up and go back to being on vacation.  I've got a review or two coming this week as you'll see a slew of reviews leading into the holidays.
Thanks for reading!