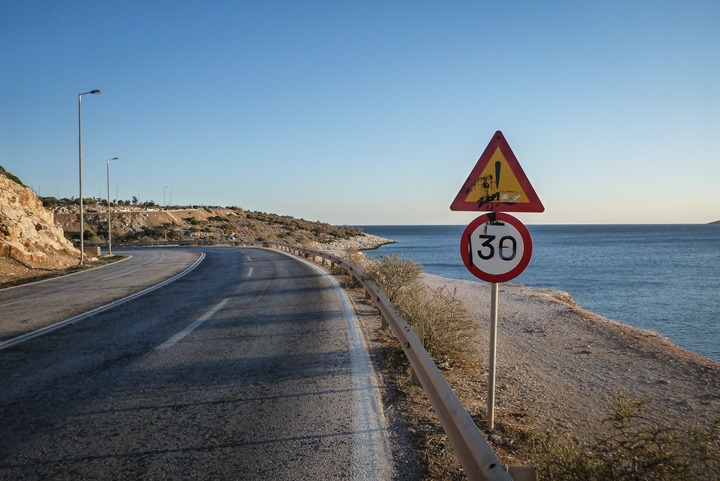 Time for a photo of the day. It's been a while, and Friday seems like the perfect time for it!
Tonight I went out for a 10-mile run.  It was a simple affair: 5 miles at a Z2 heart rate, and then 5 miles at a 6:45/mile pace (4:12/KM).  Nothing complex, out and back.  I started at sunset after a day's worth of work before dinner.
Around the 2.5ish mile marker while just beginning a climb away from the sea I looked down to my right and caught this old man, fishing as buck-naked as the day he was born.  Just alongside the highway as if it was no big deal to be catching fish with more than one pole on display.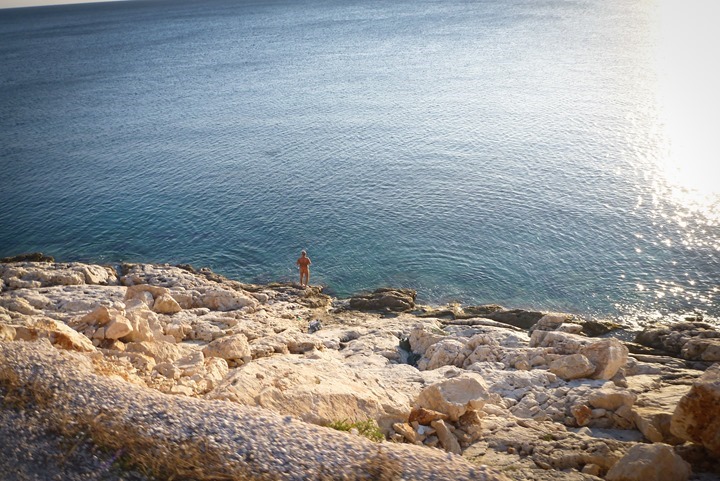 Just in case you think I'm kidding, here's a bit more clarity.  You can click on the image to see the non-boxed version (really, it's just bum-cheeks):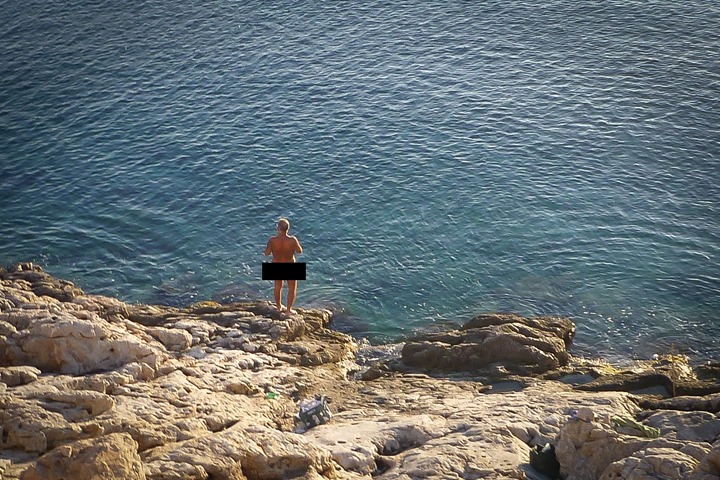 And that, ladies and gentlemen, is why I carry a little camera on my run.
Outside of naked man, the run was quite nice.  I was quick, heart rates were low relative to all the climbing I was doing during the run, and the scenery was awesome (no, not talking about man-scenery).
I noted yesterday how many swimmers are out here swimming.  Today I'll point out just how many cyclists I've seen in early evening out riding.  I probably saw 50 cyclists out during my run tonight.  Really cool.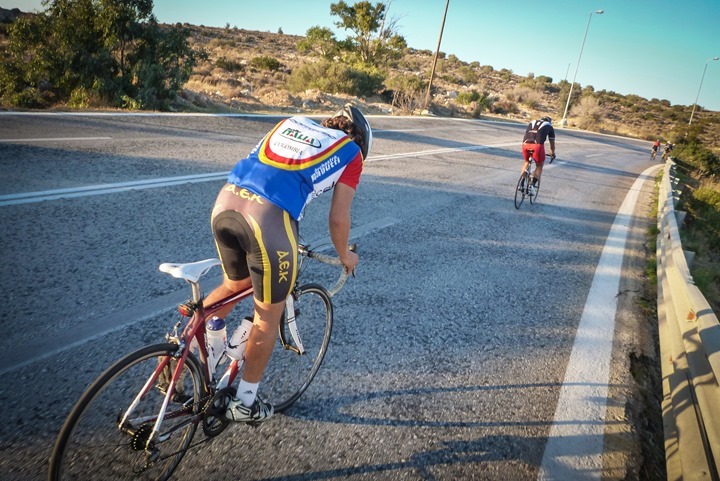 Outside of a few random spots like this, I was mostly able to run on a little path along the side of the road.  There wasn't much traffic at this time of day.
While the waters aren't turquoise at sunset, the view is still great.  This was taken during my last three miles, just as I neared the top of one of the climbs on the way back.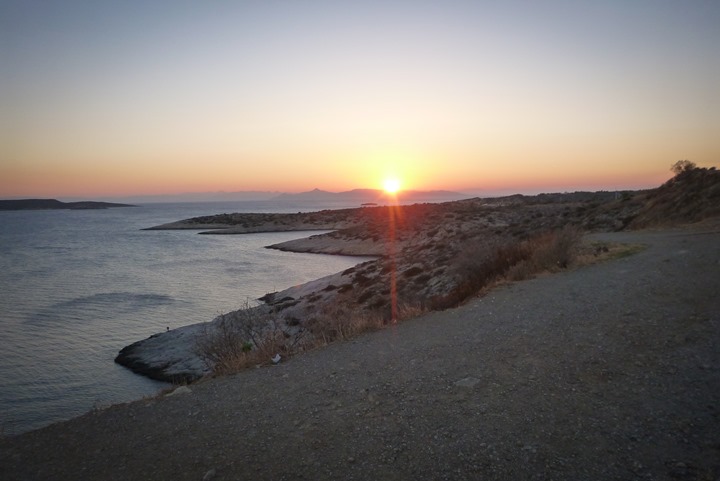 With that, have a great weekend everyone!  Thanks for reading!
(And yes, I suppose this is more like photos of the day…but hey, why limit?)