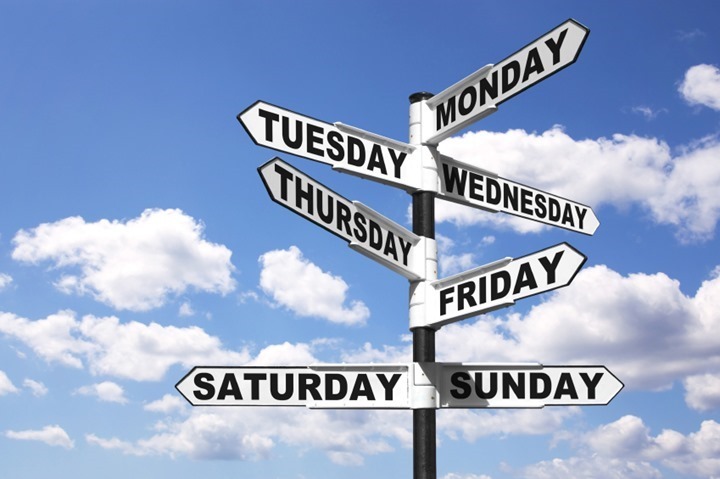 The Week in Review is a collection of both all the goodness I've written during the past week around the internet, as well as a small pile of links I found interesting – generally endurance sports related. I've often wondered what to do with all of the coolness that people write, and while I share a lot of it on Twitter, Facebook, and Google Plus, this is a better forum for sending it on to y'all. Most times these different streams don't overlap, so be on the lookout at all these places for good stuff!
So with that, let's get into the action!
DCRainmaker.com posts this past week:
Here's all the goodness that ended up on the main page of DCRainmaker.com this week.
Sunday: Week in Review–November 24th, 2012
Monday Morning: Cookies, Cupcakes, and Ferris Wheels
Monday Afternoon: A perfect example of a creative Suunto Ambit App: Bike Power Meter Display
Tuesday: Thoughts on Active.com's new $7 Race Insurance Policy
Wednesday: The Garmin FR10 Quadruple Giveaway Winners!
Paris Blog Posts:
Here's all the Parisian fun we've been having on our Paris sub-blog.  And yup, they're back in the main RSS feed now!
Thursday: How we get shipments & mail from the US to France (including for product reviews)
To see all previous Paris Blog posts, simply click here.
The Queue posts:
The Queue is a place where I post quick galleries of products that have just started the review cycle.  Here's more from the onslaught of new products that have come in lately (tons more planned over the next 3-4 weeks). At the moment, these don't show up in the main RSS feed since they are just quick galleries.
Sunday: Fitbit One: The new Bluetooth Smart Enabled variant
Wednesday: Tanita BC-601 Segmental Body Composition Scale
Friday: CycleOps Virtual Trainer Software & PowerBeam Pro
Saturday: Power2Max (Updated Version) with estimated left/right power
To see all previous Queue galleries, simply click here.
Stuff that I found interesting around the interwebs:
Here's a not-so-small smattering of all the random things that I stumbled on while doing my civic duty to find the end of the Internet:
1) Astoundingly awesome imagery of forgotten swimming pools: Very…very…very cool.  If you pick no other link, go here.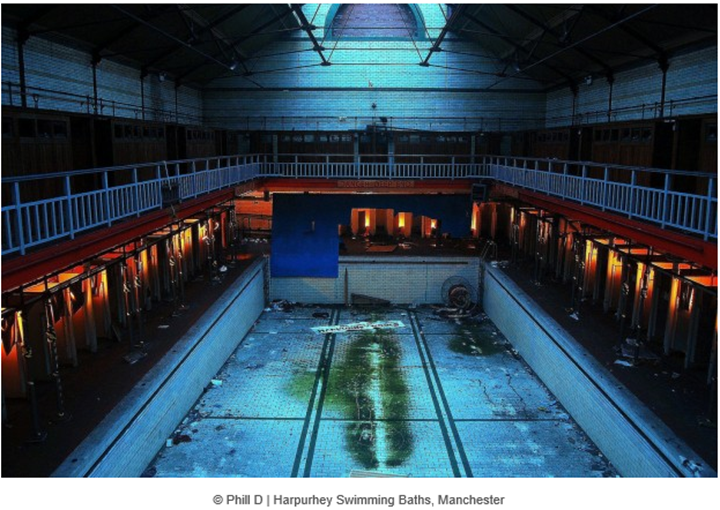 2) Interesting new dual-view (front/back) sports action came: Its popped up on Kickstarter and is backed by a 3-time Olympian (track cyclist).  It looks interesting with WiFi and live-streaming enabled, but I haven't decided if I'm going to bite the bullet and back it, as mid-2013 release really means late 2013 in Kickstarter-lingo.  And late-2013 is really only a few weeks away from CES 2014, which is when all the good stuff happens.  Still deciding…
3) Surfing the States of India: I wasn't sure I'd find this interesting, but after getting into it a bit it's actually kinda cool.  A good read about a gaggle of guys trying to shoot an indie film about surfing where there is no surfing in India.
4) The Garmin GTU10 is on sale for $129: For reasons that are beyond me, I still have yet to write-up a product review on this, despite using it all the time for all sorts of stuff from races (triathlon and running primarily) to training to tracking my bike during transit.  Anyway, good deal.  In a related note, Garmin has made their fitness app – Garmin Fit – free this week as well (temporary I understand).  While I don't exactly recommend you buy their iPhone accessory, their app is actually not bad for live-tracking.  It cost a few bucks per month, but it what I often use to stream ANT+ data (admittedly, with the accessory I don't recommend you buy). (Free Garmin Fit App FYI via Nico)
5) Doesn't look like the DC Velodrome is gonna happen: Bummer to see this project stall out, but, I can't say I'm terribly surprised either.  That's just a really darn expensive part of town. (via WashCycle)
6) Dr. DJ Patil on connected devices including health: I met up with Dr. Patil and had lunch with him the day before his presentation in Paris this week.  He works as a Data Scientist in a VC funding group, and we had a great chat about the state of the industry and where the gaps and opportunities are.  Below is the talk he gave at Le Web here in Paris (massive conference) this week.
7) 'Sexy Bicycle Calendar':  Steve in a Speedo never fails my RSS feed.  And this is no different.  This is a calendar with professional cycling women (of all riding varieties), posing with bicycle parts as each month of the calendar.  If you navigate your way to the actual calendar page, it's actually pretty cool to look at their riding pic vs calendar pic.  Look like totally different people (except, the tan lines, which are there on both).  At any rate – this may be NSFW for some folks.  And fear not ladies, if I see something of similar value to you, I'll be sure to pass it along as always.
8) IOC suspends India Olympic Committee: This is a pretty interesting play from the IOC in response to some behavior on the India Olympic Committee's part.  What the shame here is that there's a very likely case where athletes from India may be unable to compete under the India flag next Olympic (2014).  Not really fair to take it out on them.
9) About Barometric altimeters: A pretty good quick post explaining barometric altimeters in sport and fitness devices, how they work, and where to get more detailed information about them.
10) So you got to the end of the links, and you want more links? Their link-post is crazy.  A gazillion outdoorsey stories/articles/posts from there to all over the web.  Really impressive.  Though, I suppose that's someone's job.  How do I get that job: Official Web Surfer.
Sports Technology Software/Firmware Updates This Week:
Each week I quickly highlight some of the new firmware, app, software and website service updates that I see go out. If you're a sports technology company and release an update – shoot me a quick note (just one liners is perfect, or Tweet it at me) and I'll make mention of it here. If I don't know about it, I won't be able to post about it. Sound good?
iPhone Apps that were updated this week: