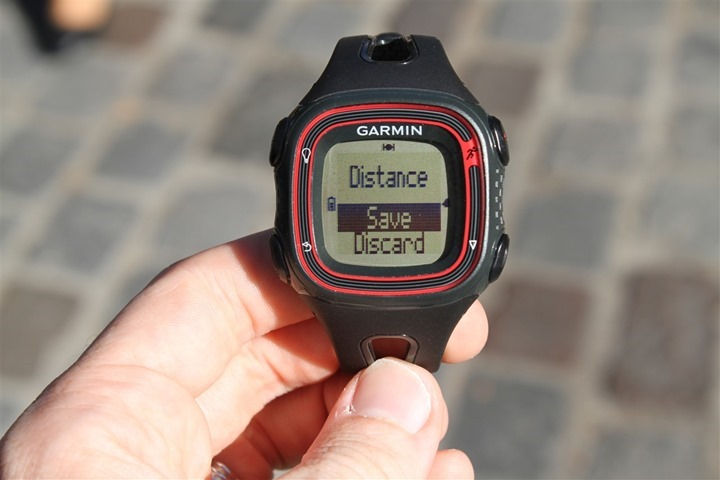 Over 1,700 of you entered the FR10 giveaway (including the e-mail Active Duty entrants), which only was open over this past weekend.  Pretty crazy numbers!  I had asked each entrant to simply list their first race of the 2013 season.
As you remember, I was giving away four watches in two sets, to two different winners.  The winners would be selected randomly.  I went over to my favorite pal – Random.org – and plopped in the total numbers (1,703) to draw the first winner: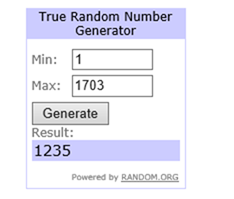 Number 1,235, come on down!
Congrats Jared!  And good luck on those 26.2 miles!
Next up, the next number to be called!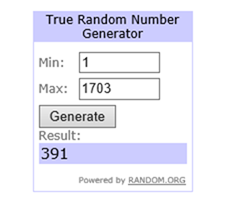 Woot, an international winner!

Congrats Romeu!  Interestingly, splitting the winners between US and International again by random chance keeps the near-perfect balance of all past giveaway winners split evenly between the two categories.
Of course, I'd also like to thank Clever Training for supporting this giveaway.
Even if you didn't win, you can pickup the Garmin FR10 from them (as well as anything else) and you support the site.  Plus, all DC Rainmaker readers get an exclusive 10% off everything they sell (basically every sports tech company) using coupon code DCR10BTF.  Thanks for supporting the site, and good luck to everyone on the events planned for next year!