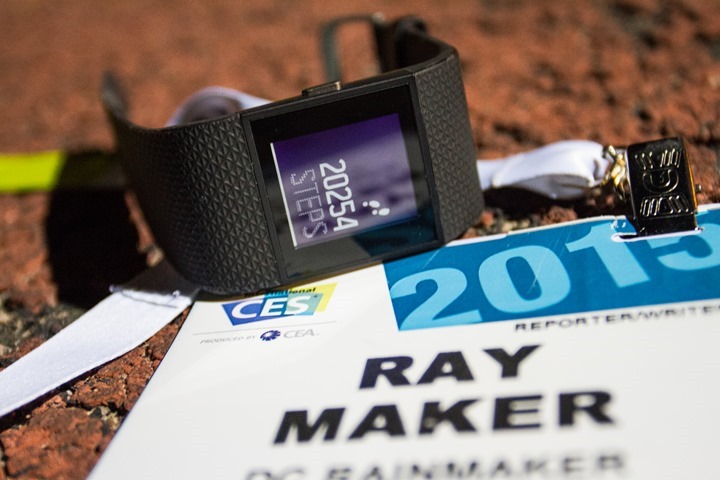 Over the weekend I held a rather unique giveaway where I asked folks to guess how many steps I walked at CES from Sunday till Monday.  Closest person was the winner, simple as that!  The most accurate answer then got a credit to CleverTraining.com, my most awesome partner in this giveaway.
All in a total of 2,132 of you successfully entered by the closing time (and after I removed a bunch of duplicates).  First up though was the exact numbers of steps I took, which was 103,678 steps.  I had a bit of a lower day on Monday, mostly because it wasn't a true tradeshow day and I spent most of my time in a very small area – versus the other days covering far more ground.
From there I had to find the winner.  That was…fun.  First off was to see if anyone nailed it straight on.  Nobody did.  Most folks aimed far too high.
Only two people had guesses in the 103,000 range (the exact amount again was 103,678):
103,735 – Nick Y.
103,219 – Fred W.
103,334 – Grzesik
Of course, I would have started to search the 104's, but it didn't really matter, as Mr. Nick Young was within 57 steps.  That's pretty darn good!

Congrats Nick, you should probably go buy a lotto ticket too!
If you didn't win, no worries – you can still support the site.  By using Clever Training (who sponsored the giveaway) you also can save 10% on basically anything they sell.  That's everything from the new Garmin Fenix3 to the Mio Fuse to the 4iiii's Precision Power Meter.  Whatever floats your boat.  Oh, and free US shipping for anything over $75.
Thanks for the support, and thanks for reading!