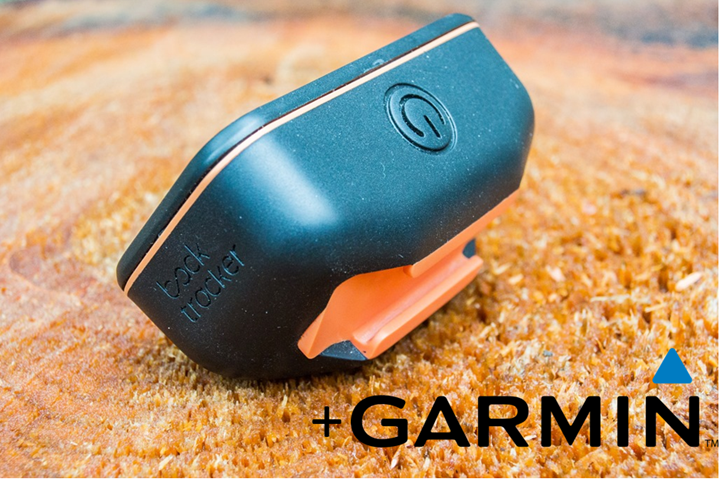 This morning Garmin has announced the acquisition of iKubu.  Of course, nobody knows the name iKubu, but many of you likely remember them by their product name – Backtracker.
I took a look at this product back in July during their crowd funding attempt.  While they failed to reach their goal, they appear to have done one better: Get acquired.
An Overview of what Backtracker is:
The product was a two part system that used a small radar pod on the back of your bike to warn you of traffic that was overtaking you.  It did this by separating out cars from general environmental noise and was then able to track the car as it overtook you on the bicycle (hopefully without running you over).
As you might remember, the rear portion of the system had this illuminated light bar that acted as a warning to drivers.  The closer the car got to you, the more quickly it flashed.  This is where the radar component of the system was located (which was safe for humans).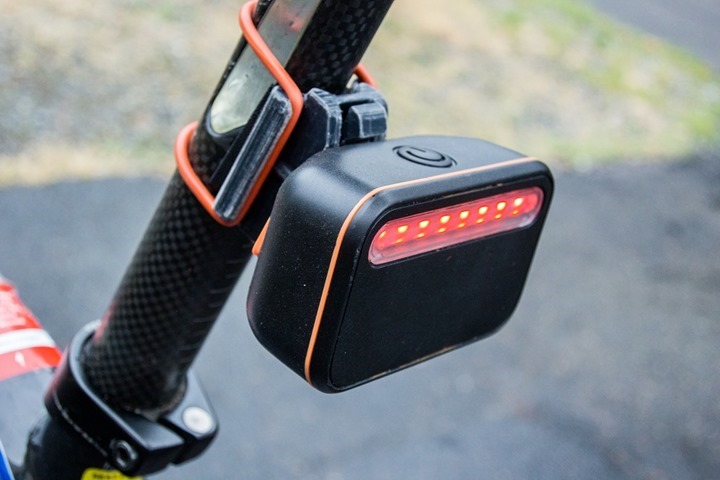 Meanwhile, up front it had this little pod that showed one little light dot for each car approaching along a light bar.  Multiple dots, multiple cars.  The 'top' of the bar was you, so you could judge when cars were approaching.
Below, you can see how this looks on the small handlebar mount.  The system worked fairly well in that it was in your peripheral vision so you didn't need to take your eyes off the road.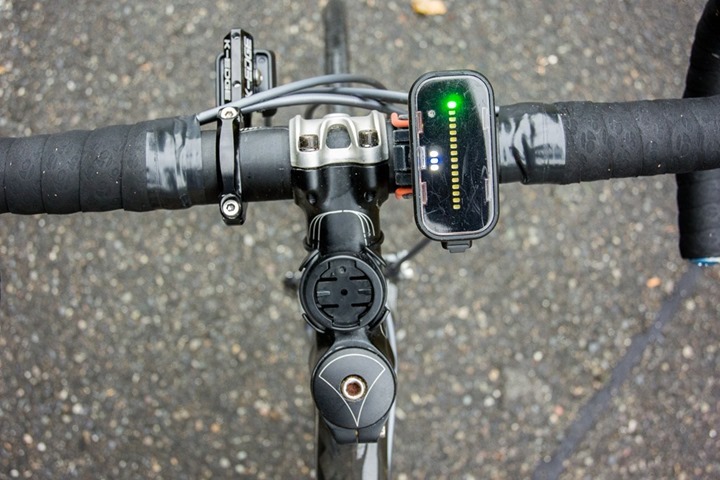 Here's a video clip where I walk (err…ride) you through the different things occurring on the system back in July.  The rundown of what you'll see:
1) First you'll watch as a light-dot (car) slowly comes up and passes me.  The car takes approximately forever to pass me. (0:00-0:13)

2) Next, you'll see another car enter the edge of the radar range (light at bottom), I then pan back to show you how far away the car (van) is still (0:14-0:22)

3) Then, I place the camera in view to show you the blinking light, which will slowly increase as the van comes by. (0:22-0:35).

4) Right as the van passes me at the 0:35 marker, you'll see the light reduces blinking frequency before increasing it again as more cars pass.

5) Next, around the 0:53 marker I pan back up to show you the display again as duel cars come up behind me, and then even more cars – each time you'll see the white dots progress to the top of the display before a car appears on my left.

6) After a series of cars passes, the light finally goes green (1:20) – indicating no further cars are approaching me.
Here's the clip:
Got all that?  Good.  As you can see, it's pretty simple.
In my hour-long ride full of traffic like this I only saw it 'miss' a single car on my display, which, is pretty darn impressive.  I suspect it missed it because the car's speed nearly identically matched mine, so it was sorta in no-man's land of approaching nor not approaching.
Still for where it was back in July some 6+ months ago on a prototype unit, that's a very solid track record.
What I think Garmin Plans: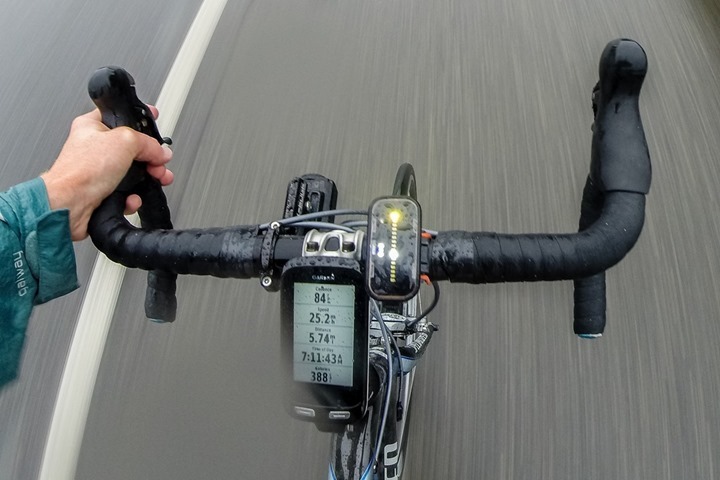 Now of course, many might be wondering what Garmin plans here.  I think the answer is as obvious though as one of the photos in my original post: Combining the Backtracker system with the Garmin Edge units.
The original Backtracker project did include plans for an API, which would have enabled 3rd parties (even Garmin) to integrate with the radar portion at the back.  For a company like Garmin, the radar portion is what they were after.  The front piece was effectively 'duplication' in the system and thus throwaway.
With the Edge they could easily remove the need for that front pod.  But, in many ways this could apply to other Garmin divisions as well. For example they could even pull this into their automotive lineup for inclusion in systems most applicable to motorcycles.  But we'll focus on bikes for now.
So now if we throw away the front pod we're left with the back radar portion.  Many commented that Backtracker's implementation was fairly bulky, which is true.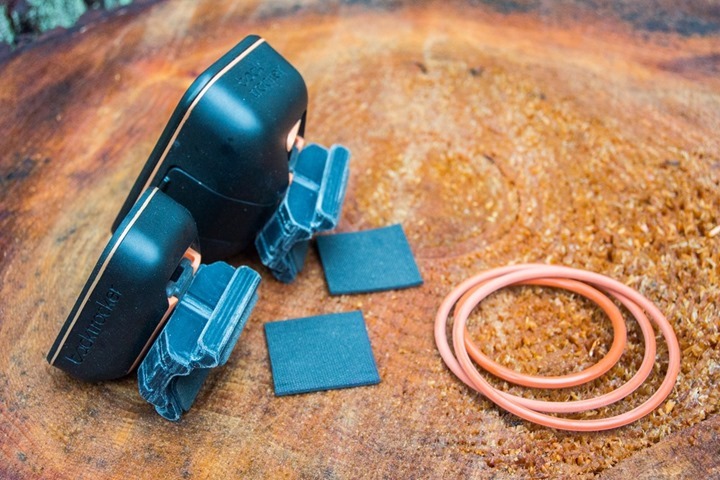 That bulk though is likely due to the inability for a start-up company like iKubu to have the manufacturing muscle to get smaller components at lower prices.  Additionally, iKubu would have had to have gone through 3rd party manufacturing facilities – again increasing the cost of the device.  Finally, a 3rd party facility would have likely impacted some design decisions depending on the manufacturing facility.
But with Garmin, they own all their own manufacturing facilities in Taiwan.  That's a rarity in the technology world with very few companies having that luxury (only the absolute biggest in the world).  This enables them to quickly scale as needed within the factory to manage production across all their product lines.  It also enables them to leverage components across product lines, reducing costs by significantly increasing volume.
Of course, I don't think they just want it as a bike radar system.  While interesting, the market there is somewhat small today (perhaps due to lack of a major player getting involved).  Instead, if you look at things commonly attached to bikes, it's much more likely Garmin would combine it with a bike light system (just as many suggested Backtracker do originally).
One could see Garmin getting into that market with relative ease.  They've got distribution in every bike shop in the world already, and then on top of that they have the manufacturing capabilities to develop mid to high-end bike lighting systems easily that could potentially be integrated into their bike computers and be 'smarter'.
Of course, that's just a guess.
Still, definitely an interesting acquisition for sure, and one that I suspect we'll see manifest itself in a product by the traditional bike announcement timeframes such as Eurobike (last week of August) or Interbike (mid-September).
Thanks for reading!