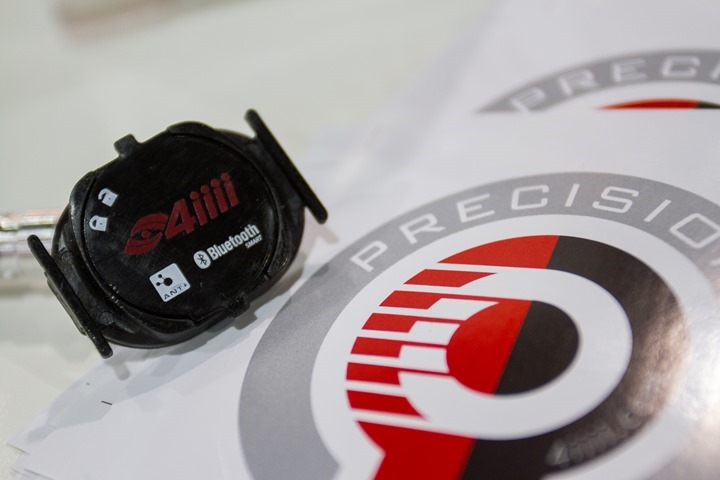 Quick update/note – July 27th, 2015: Many of you have asked when my review of the 4iiii Precision Power Meter will be released.  While I received a number of test units back this spring, I've run into a bug/issue that 4iiii is working to fix.  Said bug impacts my ability to get any accurate data out of the unit.  Not all users have this problem, but rather it appears to be dependent on my specific pedaling style.  As a result, I'm waiting for the bug to be addressed (which 4iiii says they're working on) before spending the time gathering data for the review (since today's data isn't useful).  As a result I've tabled the review until that point and are working on other power meter reviews.  Hopefully they're able to sort it out.
It's been just under four months since 4iiii announced their sub-$400 power meter, Precision.  You'll remember when I took it for a test ride back at Interbike, giving it a bit of a first look on their prototype platform.
Since then they've been hard at work attempting to hit a self-imposed 'ship pre-orders by December 10th, 2014' date, and now that said date has passed many of you are looking for a bit of an update.  While 4iiii themselves have indeed provided an e-mail update a few weeks back, I figured I'd spend some time here at CES to catch-up with them and get a quick run through of where they stand and the path forward.
The Final Design: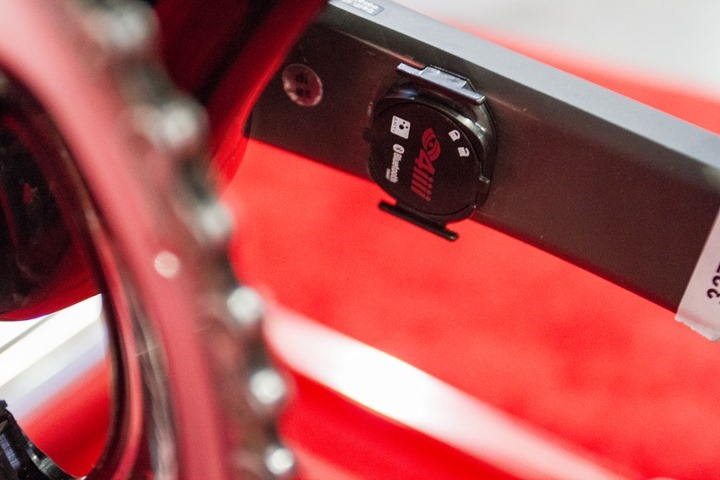 The first thing you'll notice is that they've refined the exterior design of the unit.  Obviously, as I stated back in September this was expected since then it just looked like a slightly smoothed brick.  You can see the prototype below, along with the final unit to the left.
You'll notice that it has two 'wings' on the left/right sides, these are for use during the installation phase where you're attaching it to the crank arm (or, your bike shop if you choose that route).  Then the battery cover has been tweaked to be a bit easier to remove and put back on.  But still the same CR2032 battery as always.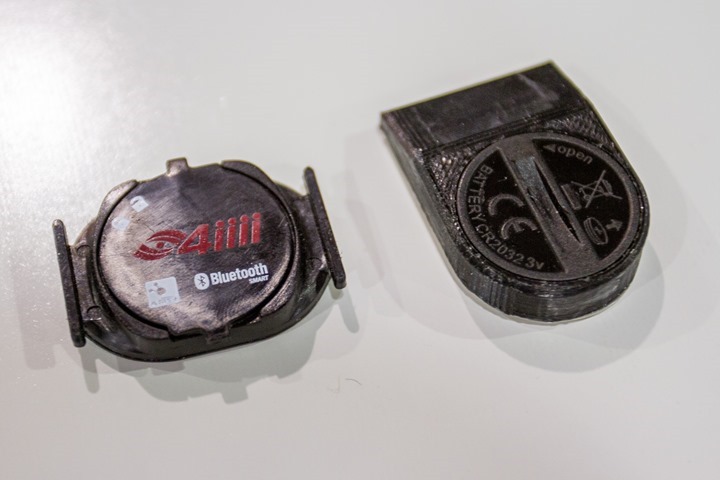 Next we've got the much refined calibration kit.  You'll remember back to the installation process I did during the first install – it was a bit…special.  Now it looks all 'consumerized' and high tech.
First up is attaching the pods to your crank arms via the epoxy substance I described in my September post.
To do so, you'll use this tiny little tool (that doubles as a bottle opener) and the included band: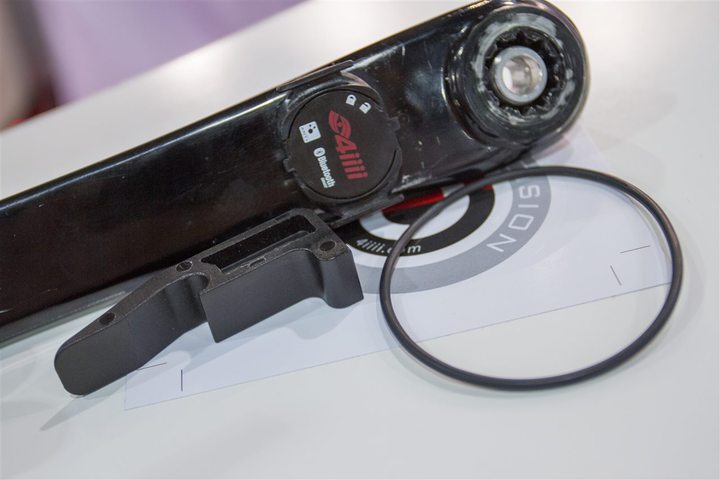 By rotating the tool upwards against the crank, it locks the pod in place with the epoxy: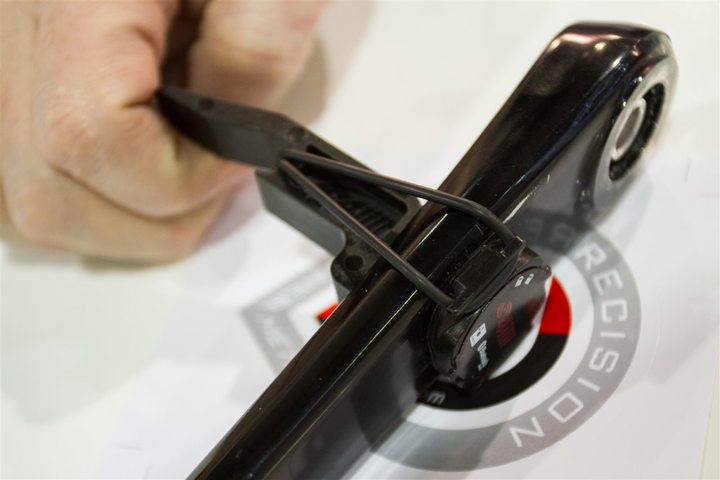 Then will come the calibration portion, which is using the components seen below.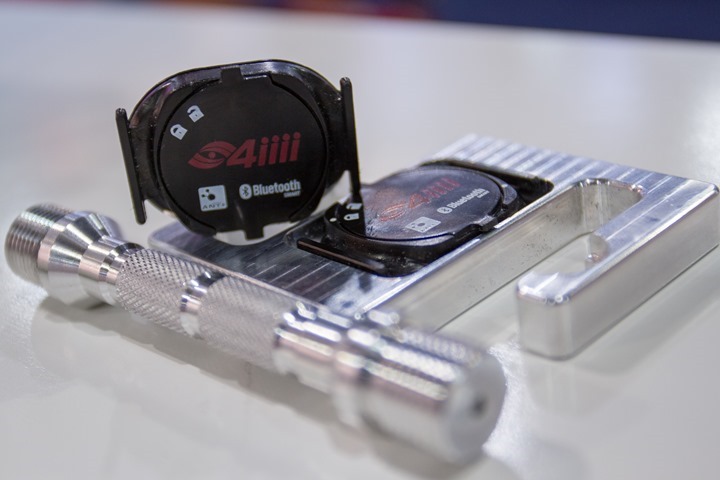 What you've got is basically two machined pieces.  The first is the long piece that you'll attach where your pedals normally screw into on the crank arm.  It has a side marked 'L' for left, and then the other side is for the right crank arm.  This is only temporarily used, but it allows them to measure how your crank arm reacts to force.
In order to get those forces you'll hook a minimum 10 pound weight to the bottom of the metal piece, where the little hook is.  You're welcome to use more weight (it would technically improve results).  This can be a dumbbell you have around the house, or anything else that you can attach via string.  Then, with the calibration pole screwed into your pedals, and the pod exactly as shown below, you'll weigh that weight three times.
If you look at the two photos below you'll see the weight is moved between two of the three positions.  By having the unit 'weigh' your weight at three different positions, they can determine the exact weight as well as the force exerted.  Now it's important to understand that this isn't like a 'normal' power meter weight calibration where the weight of the hanging weight must be exactly known down to the millionth degree.
In this case, the exact weight is irrelevant, because they can determine it by weighing it at three different places (two of which are shown below, the third is just a bit further to the other side).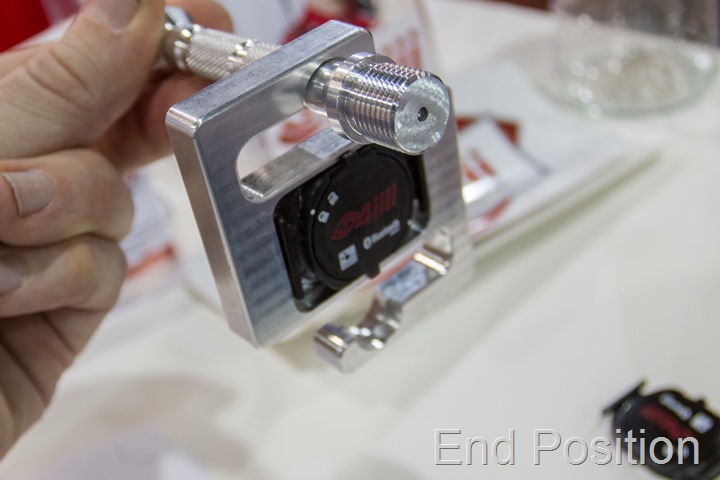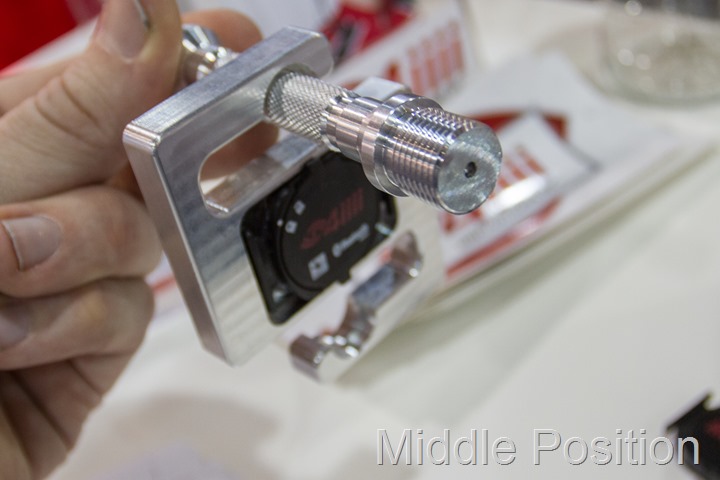 As noted previously, you can setup the unit in a left-only crank arm configuration (kinda like Stages Power), a right-only configuration, or a complete dual configuration (kinda like Vector power).  Totally up to you and how much you want to spend.
The State of Shipping: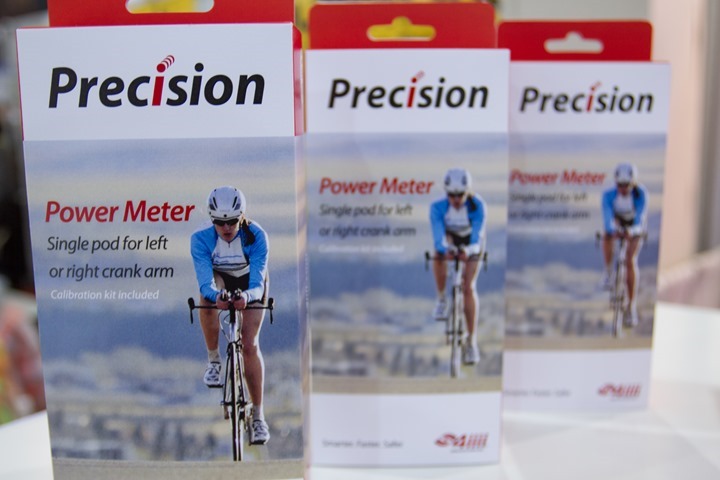 Despite having the packaging complete, as seen above, they missed their planned early bird date primarily to complete further testing.  The majority of recent time has been spent putting in serious miles on the final production versions.  One of the components that's currently holding up shipping at the moment though is FCC certification of the communication components being used.  For a product such as this using mostly well used components, these particular certifications are more a formality than something considered to be a roadblock.
At present they're estimating they'll have a final production unit on it's way to me within 1-2 weeks for me to start testing.  They expect shipping to occur in that same ballpark, so probably safe to say by the end of the month at worst – assuming no issues arise.
Note that they'll be rolling it out by crank type.  So when your unit will ship will vary by them validating/testing your crank arm.  They'll be publishing  schedule of that along with some communication to those who have ordered to gather crank type information to ensure your cranks are compatible when the unit is shipped to you.
With that – looking forward to getting a unit in hand and seeing how things shake out as part of my usual and full in-depth review process.  Stay tuned!
–
Welcome to CES 2015! Don't forget to check out all my CES 2015 coverage, as well as my continual updates throughout the day on Twitter.  It's gonna be a crazy busy week!