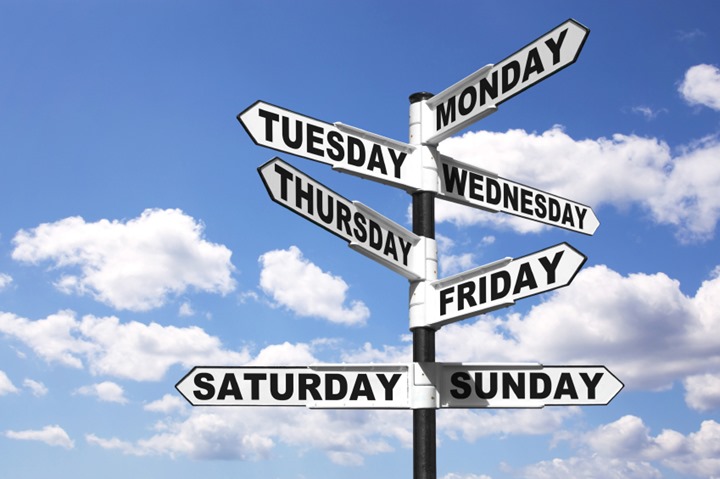 The Week in Review is a collection of both all the goodness I've written during the past week around the internet, as well as a small pile of links I found interesting – generally endurance sports related. I've often wondered what to do with all of the coolness that people write, and while I share a lot of it on Twitter, Facebook, and Google Plus, this is a better forum for sending it on to y'all. Most times these different streams don't overlap, so be on the lookout at all these places for good stuff!
So with that, let's get into the action!
DCRainmaker.com posts this past week:
Here's all the goodness that ended up on the main page of DCRainmaker.com this week.
Monday: My 2012 Sports Gadget Recommendations
Tuesday: A Kochi, India Runaround
Thursday: I've got new digs! Check out the new DC Rainmaker site!
Thursday: Black Friday Sports Technology Deals! (Note: Updated many times since)
Stuff that I found interesting around the interwebs:
Here's a not-so-small smattering of all the random things that I stumbled on while doing my civic duty to find the end of the Internet:
1) Shop Small Business Saturday: Now that Black Friday is over, if you're doing any shopping around town on Saturday in the US, remember that if you use your AMEX to buy $25 worth of anything (i.e. cupcakes), you get a $25 statement credit.  Not bad.
2) A more civil race transfer policy: A really solid opinion piece from Dan Empfield after two athletes are reportedly receiving year-long bans from Ironman because one of them let the other race with his unused bib.
3) A look at (nude) human bodies in motion: Thousands of photographs stitched together of athletes moving.  And while they're technically nude, you'd never know as it's one giant blur.  Link completely safe for work.
4) Simon Whitfield shifts triathlon focus: Some interesting tidbits in here about both his racing and non-racing plans coming up, worth the read.
5) WADA drafts plan to increase doping bans to 4 years: Good stuff coming from WADA on the doping front, which will hopefully continue to deter folks.  (Via Josh Cox)
6) Techies/Geeks Only – How TrainingPeaks scales their web platform: Ok, this is uber-in-the-weeds.  But if you're a developer, you'll probably find it interesting.  They talk about their transition to HTML5 and how they're doing scale on demand. Cool stuff.
7) Are you a woman? Do you want a better cycling skirt? Well, here's your chance.  A Kickstarter project by a couple of cycling fashion designers for more 'functional' fashion.  I do suppose that if you're a man you wear this too, though I wouldn't advise it.
8) Ok, so a few more Kickstarter projects:  First up is a Silicon Carbide, Ceramic, and Carbon fiber bike brake.  The project thus far has done incredibly well on Kickstarter (especially for a cycling project). Then we've got a 3D sports tracking case for the iPhone.  I'm mixed on this.  Really cool idea, not sold on the price point though.   Perhaps their problem is that they just needed a name which includes 'bad ass' in it, or, maybe they needed to partner with these crazy Jet Vest guys to demo the case better.  Yes, you can thank me for just burning more of your time watching bizarre Kickstarter videos.
9) Interview with an action sports photographer: Kinda a cool behind the scenes look at shooting in extreme sports.  Also some interesting trail running mentions in there.
10) Sunscreen in a pill: No more rubbing or spraying sunscreen in between T1 and T2 – soon you can just swallow a pill. (via TriMagJene)
11) Rev3 create age group triathlon series championship: I think everyone saw this one coming (a Kona equivalency from Rev3).  But I'm reasonably sure that nobody saw it coming to Knoxville.  While I really like Knoxville (despite the Rev3 race I did there ending with me getting hit by that car), I think it's probably the wrong choice for an 'aspirational' race. Meaning, a race that you want to try and convince your significant other to take the whole family to at the end of a season (albeit at the beginning of a season, since it's being held in May).  Kinda a strange move.
12) MisFit Shine (activity tracker): This Kickstarter-like campaign started recently, and is in full swing (like massively popular full swing).  I just ordered one this morning, as they're having a Black Friday special for $59 till the end of Saturday.  Delivery next March.  Rumor says they read the blog also named a feature after me in their app.  Wootage!
13) A Skier's Journey: Dubai: Another cool (albeit sometimes overly dramatic) look at skiing in Dubai.  Considering I was just in Dubai two weeks ago, and I've skied there a number of times, cool stuff.
Sports Technology Software/Firmware Updates This Week:
Each week I quickly highlight some of the new firmware, app, software and website service updates that I see go out. If you're a sports technology company and release an update – shoot me a quick note (just one liners is perfect, or Tweet it at me) and I'll make mention of it here. If I don't know about it, I won't be able to post about it. Sound good?
iPhone Apps that were updated this week: