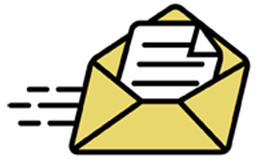 Here's this week's edition of the weekly mailbag.  This is a weekly series where I feature a handful of the e-mailed questions I received from the previous week or so.  I try and pick a wide variety of questions. Some are technical in nature, some sport related, and sometimes all sorts of other randomness – as you'll see below.
This week's mailbag covers the following topics:
1) Merging files using Training Peaks
2) What car to buy for sports/triathlons
3) Choosing between Garmin Forerunner 405 or FR60
Question #1: Merging files using Training Peaks
From Attila-
Just got my CompuTrainer this week. I also have the Edge 500 with the Cadence/Speed Sensor and HR strap.

When riding are you hooking up the CompuTrainer HR and cadence pieces or just using the CompuTrainer for watts and the edge for cadence and HR?  If so, are you then just dealing with two files for each workout?  If not, do you have any interference or placement issues combining the CompuTrainer and Garmin pieces?
For myself, with a power meter on the bike I actually just use the CT to control watts – but record everything on the Edge 500.
The Girl however, has no power meter.  She records HR, Cadence and Speed on the Garmin Edge 705, and then records power on the CompuTrainer.  Then using Training Peaks we just merge the files together (super-easy). No interference between CT and Garmin pieces, as they use different frequencies.  Wish RacerMate would offer an ANT+ receiver, but..alas…they don't…despite many pleas.
Merging is one of the coolest features of Training Peaks – and it's not very well known.  This is especially useful for PowerTap users, and Polar users – who may have data from different devices they need to combine.  To do so on Training Peaks you just simply need to ensure that both files start at the same time, and then once done – end at the same time (being off a few seconds is fine though).  From there, upload one file using the device agent, and then upload the second file from the webpage itself.
The software will automatically merge the two files together – which then looks like this (Garmin file on top, CompuTrainer file in middle, merged file on bottom):

Thus combining the data into one perfect picture: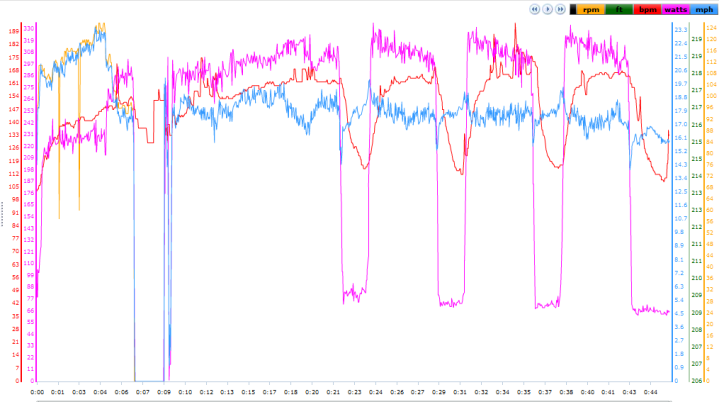 Question #2: What car to buy for sports/triathlon
From Dan-
I am in the market for a new car, and was wondering if you had any thoughts on the subject.  I cannot dedicate a car to sports, so it will need to be my commuting/errands car as well.  On the one hand, it would be nice to have something economical, easy to park, and fun to drive.  One the other hand, it would be nice to have something big enough to transport a bike or two on the inside for long freeway trips to events, and for more secure storage.

Suggestions from friends range from Subaru Outback and Passat Wagons to extended-cab pickups and SUVs.

Any thoughts on what to look for, or on specific models that would be suitable?
Anyone who knows me well knows I know virtually nothing about cars.  In general, as long as the car goes forward when I ask it to, and stops when I ask it to – I'm a happy camper!  Given I drive a TON of rental cars in a year, I've gotten good at just using whatever car is given to me in whatever town I'm in. I often make transition area right outta the car itself.
I think in many ways, the car is what you make of it.  I've got a little 2001 Nissan Sentra that I can pack an amazing amount of sports gear into.  The Girl and I can easily get all of our gear for not only both of us racing a given race – but also all the training days leading up to it, plus camping gear.  It's just a matter of efficient packing…and the right roof rack.
For myself, I use the Yakima base set, which I can then attach bike racks to, Kayak racks, or ski racks.  I think they probably even make an attachment to put a airplane up there if I needed to.  Even then, I actually don't use the roof rack at all if it's just one bike.  I just toss it in the back seat.  Once you get good at it – you can do it uber-quick without any damage.
So…sorry I'm not a huge help here – but perhaps some folks will be able to chime in with their suggestions!
Question #3: Choosing between Garmin Forerunner 405 or FR60
From Sandy-
Hi Ray, I just stumbled onto your blog while Googling reviews on the Garmin Forerunner 405 and the Garmin FR60. I'm trying to decide which one to get between the two and was hoping you could help me with a question.

My main goal is to be able to view my current pace in road races. I mostly run 5K, 10K and an occasional 1/2 marathon. So for example, I'd like to look at my watch at say half a mile into a race and see what pace I'm doing and go from there. So having said that, which of the two would you recommend?
That's a tough one.  Personally I find the FR405 very frustrating to use (the touch bezel being the issue).  Most folks tend to either love it, or hate it.  It's just that kinda watch.  The FR60 I love however, but I fear that what you probably really want it GPS driven data.  I suspect that given you've narrowed it down to the FR60 and the FR405 – you're looking for something a bit more stylish than the FR305 or FR310XT – both of which would be cheaper, and have more functionality.  Though they do have the unfortunate stigma of the 'brick on your wrist'.
One option would be the new FR110.  The FR110 sorta meets your needs.  It doesn't display instant pace (meaning, if you quickly sprinted mid-lap, it wouldn't show your sprint speed).  Instead, it displays pace averages per lap.  And you can define whether that lap is automatically done on a set distance (such as every 1 mile or quarter mile), or done by manually pressing the lap button.  The goal of the FR110 is to simplify the runners race experience and offer 'just the facts ma'am' (or just the basics).  It's cost is inline with the FR60 once you include the required footpod for the FR60 (to get distance/pace).
Good luck!
Recent Mailbags:

Weekly Mailbag – July 3rd, 2010
– Viewing Laps on Forerunner 310XT
– How to wash and dry your Garmin…the wrong way
– Sharing my training data online
Weekly Mailbag – June 26th, 2010
– Garmin Forerunner 305 Multiple Users
– Virtual Partner Feature Questions
– Mounting Garmin 305 on aerobars
You can find all past mailbags here.