Well, after a LOT of Excel copy/pasting/data cleanup, and even more actual scissor cutting, we have a winner!  Some 460+ unique entries in the giveaway, making it the biggest one thus far!  And, if you're ever short on wanting to read other folk's triathlon/running/sports/anything blogs – just click around some of the links in the comments of the original post.  Good reads!
First though, there was all the Excel cleanup to remove any duplicate entries, and also to give credit to extra entries for those that Tweeted/FaceBooked/Blogged.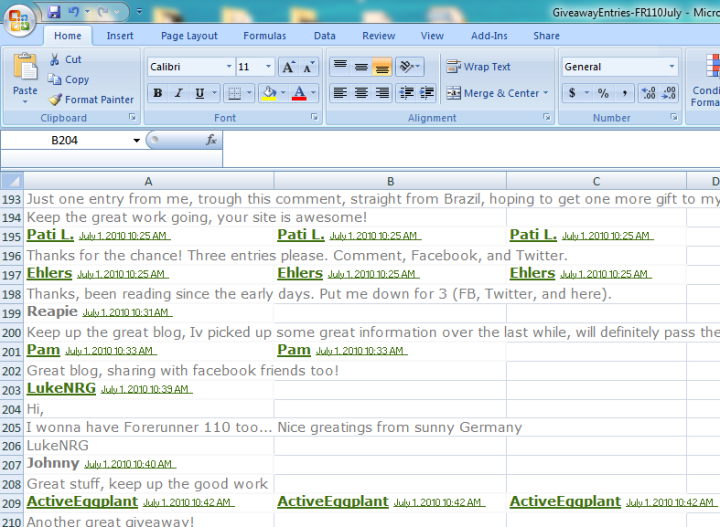 Then, from there I got to printing off 9 pages of very small font entries.  Along the way however, my ink cartridge sorta ran low.  So the color of the names slowly drifted from green to orange.  Thankfully, it kept on printing.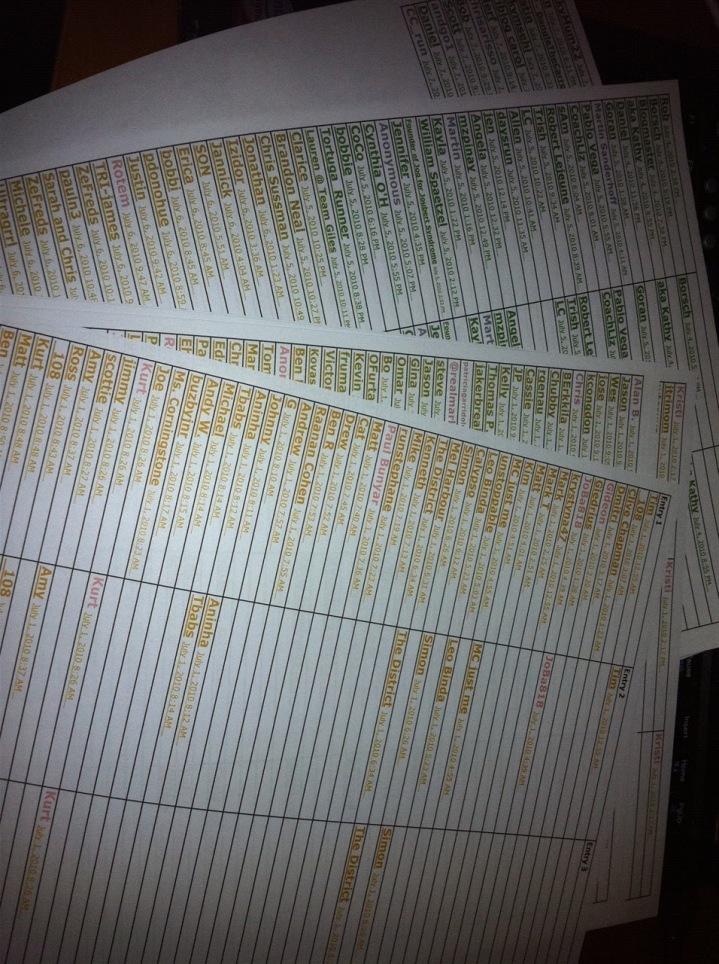 Finally, comes my favorite part…the cutting!  However, unlike last time, The Girl wasn't cutting them.  I was.  Thus, this immediately became my least favorite part.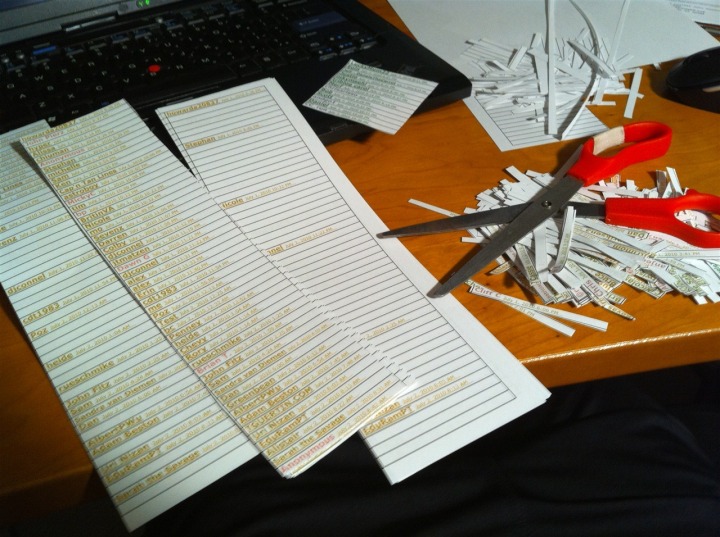 Now, a number of folks have mentioned that I could just use Excel and a random number generator (or variations thereof).  However, at the moment – I think it's fun to cut names and print them out like a real drawing.  We'll see next time if my opinion if that methodology changes…
Anyways…I started the cutting.
And then kept cutting.
And was still cutting.
And then more cutting…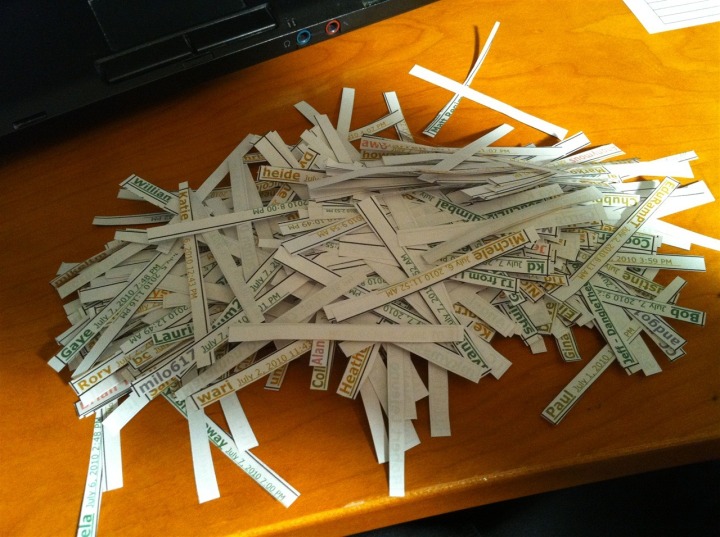 Finally, time to draw!  I used a spare plastic container I had lying around from when I built my little Sous Vide machine, and got them all stacked in there.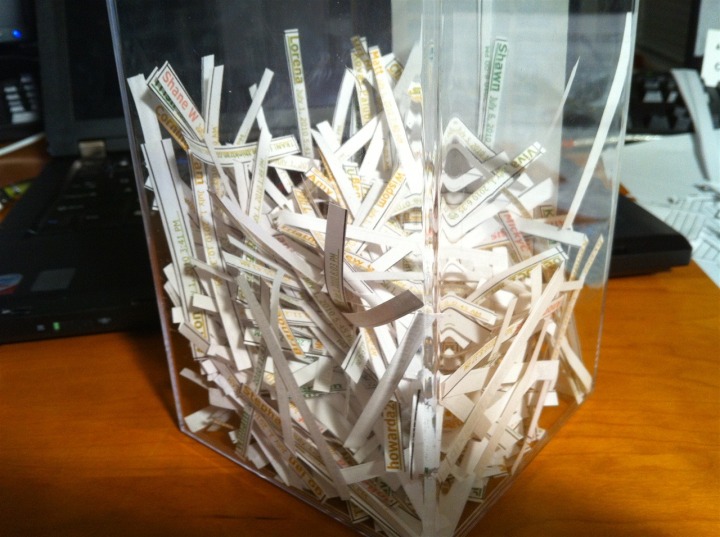 Then I visited the Girl and had her draw out the winner!  Which is…
"LuckyMum22" at 8:11PM on July 7th, 2010…getting her entry in right under the wire before the giveaway closed!  You indeed are…lucky!
As a backup, I also drew 'Johnny at 8:11AM on July 1st, 2010' – just in case LuckyMum22 goes MIA!
And, even if you didn't win – you can still pickup the Forerunner 110 and enjoy it anyway.  Thanks all for entering, visiting, and reading!  Now enjoy your weekend!
LuckyMum – Please send me an e-mail on the sidebar!  Thanks!