This weekend was mind bogglingly busy with everything from races to training.  I had my last weekend's worth of training prior to next weekend's 'A' race at the New York City Triathlon.  Meanwhile, Sunday morning was spent chasing around The Girl about 90 minutes south of DC, at Colonial Beach – where she was racing the Olympic distance triathlon down there.
We drove down to the quaint town on the Potomac river late Saturday afternoon.  The town seems to be all about one thing…golf carts…and a disturbing number of them:
After navigating the sea of carts, we arrived at our very yellow little hotel:
From there, it was dinner, a review of the race plan from Coach Alan, and then bed.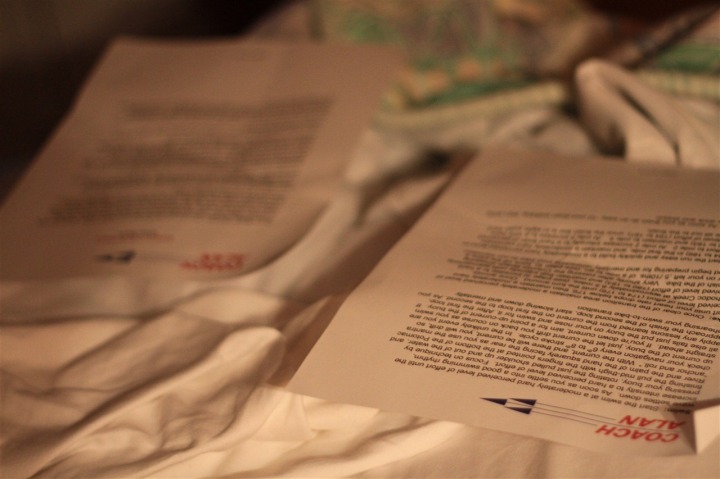 The morning alarm clock came quickly though – around 5AM.  But while The Girl was getting ready…I continued to mostly sleep.  I like this kind of race!
After she was all set, we headed down to the transition area.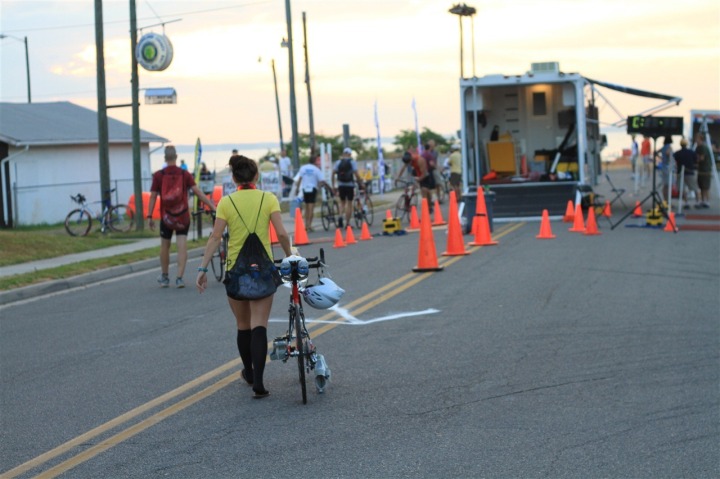 I meanwhile, wandered off to take random pictures of pretty objects.  You know, kinda like a hummingbird or bumble bee looking for a bright flower:
After a bit of time they got everyone lined up just outside the swim start area.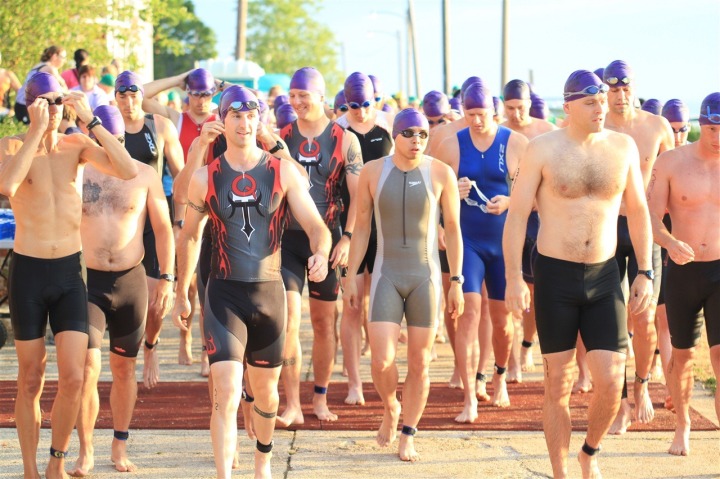 Then from there it was a short walk down to the water, quickly followed by the starting horn: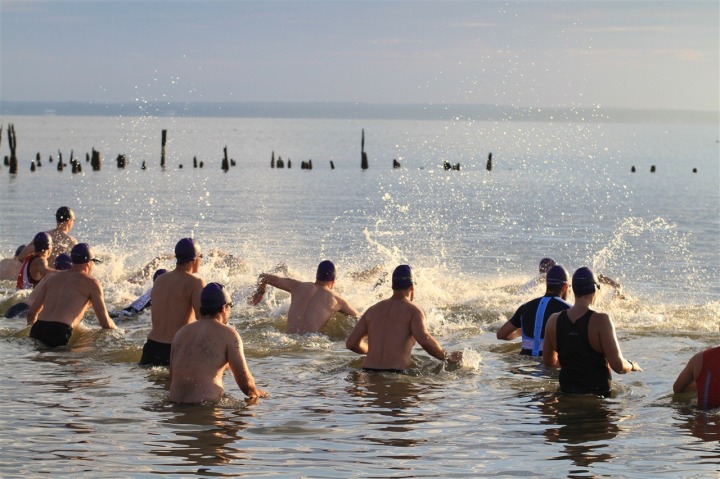 It turns out that multi-lap swim courses provides tons of spectator entertainment as confused swimmers try to count to two.  Most doing so unsuccessfully.
After watching The Girl get out of the water and onto the bike, I skipped ahead about 7-8 miles down the course to watch people go by near a cornfields.  I like backdrops like this – always beats random street signs or gas stations as backgrounds.
Now, I happened to take A LOT of pictures.  So, more than likely – if you raced the Oly, then I may have gotten a picture of you on the bike.  So…go fish! (They're all in the linked album below, this is only a small snippet of them.)

After watching The Girl scream by an climb in the standings, I zipped back again to the start area to catch her on the run.  I got a number of pictures of her, and a handful of others.  She was just moving too darn fast to stay in one place very long.  Thankfully, I had my road bike as my weapon of choice to get around: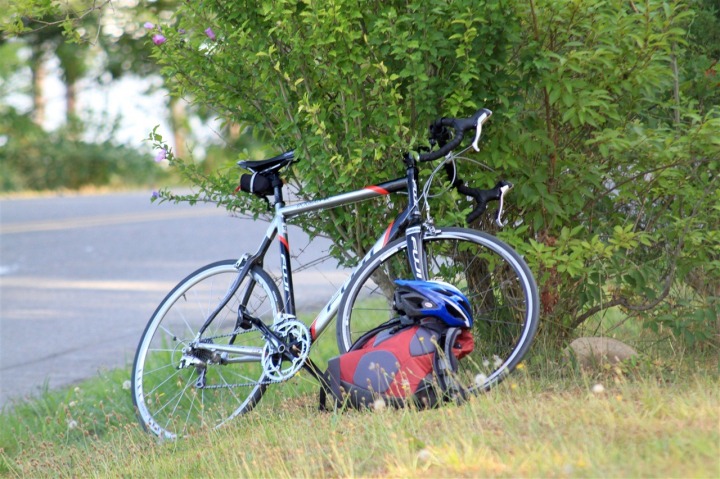 Here's a few random peeps:
And, here's a much smaller run gallery (more visible if you click link).  Sorry, The Girl was just running too fast to stay in one place!

And finally, the finish!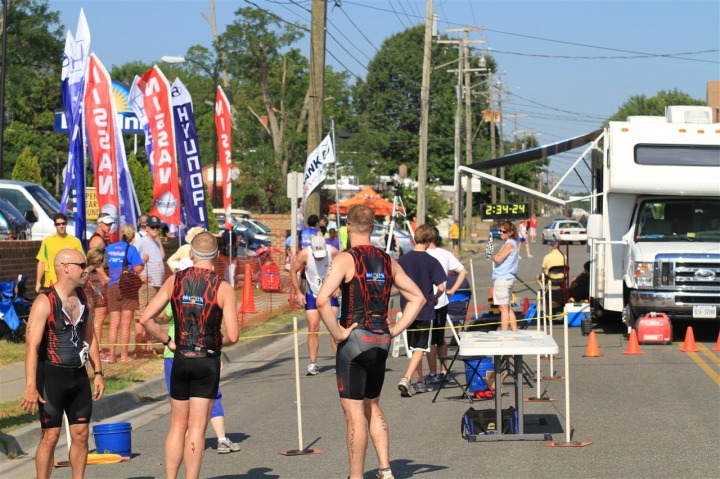 The Girl placed quite well, taking her age group and being in the top five overall.  Solid!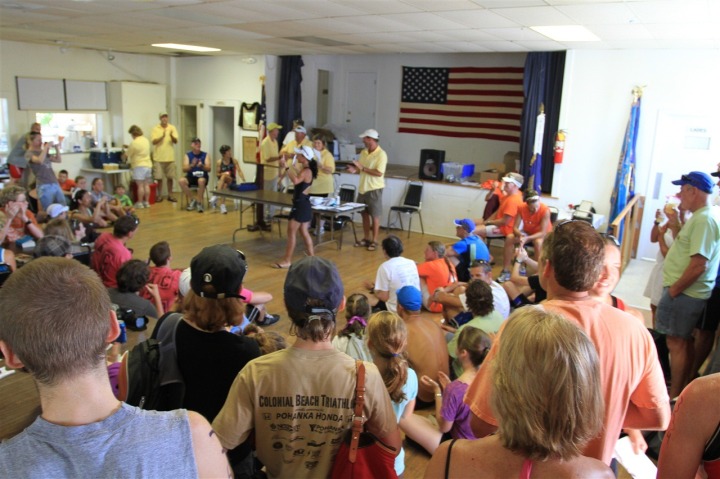 Plus, the race had a pretty impressive prize structure – with age group winners getting $25 Visa cards, and 2nd and 3rd place getting slightly smaller ones as well.  For a small YMCA race, this was pretty impressive!
After that…time to head home!