My travel for work goes in spurts – sometimes there are dry spells, and sometimes it gets…umm…undry.  I'm currently in the midst of a rather busy work travel set.  While sometimes my travels take me to interesting places at home and abroad – there are many, many times where I'm going to less exciting places.
This week would be one of those places.  A place without any cell phone coverage for 30 miles.
The town (a 'town' implies some sort of township, this doesn't really have one) I'm working in has no hotel – so I have to stay some 30 miles away.  And while my daily schedule ranges from 12+ hours a day of work, I am finding bit and pieces of time in between during the evening to get in my workouts.
The good news is that the middle of nowhere turns out to be a really good place to get in your training.  This place happens to have perfect slowly rolling country roads with huge wide shoulders.  And, on top of that – there's swimmable water.  Lots of it.  It's like a million elephants came along and peed all over the countryside – tons of water (you have seen elephants pee at the circus, right?!?). And, plenty of good places to run around.
So yesterday (Tuesday) I had a bit of a brick to knock out.  I found a nearby state park that's a few miles in size…but on a weekday in the middle of nowhere, I was the only one there.  All by my lonesome.  So I went ahead and unpacked the car and my bike right there in the parking lot:
From there I headed out on the road for a bit for a 10 or so mile pushing hard bike prior to my harder interval run.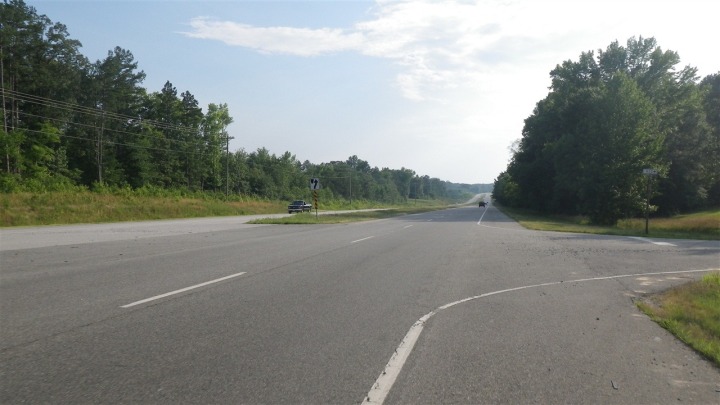 (I took out both the Garmin FR110 and the Garmin Edge 500 on the bike)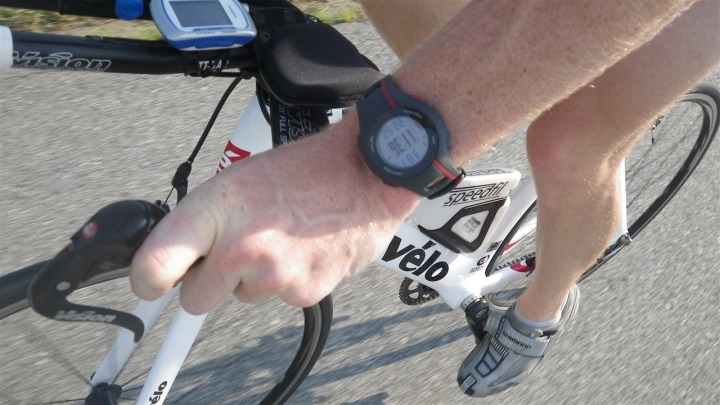 I ended up wandering around a bit and then eventually over a nice bridge.  It was during this bridge venture that I determined where I'd be able to later swim.
After the ride I stashed my bike in the rental car and headed out for a run.  It was a set of roughly 1-mile repeats in the lovely 98*F hot and humid heat.  I ended up making a nice little circle out of the state park, enabling me to throw a water bottle by the side of the deserted road to drink from each loop.  I didn't realize until the end, these little posts along the road side: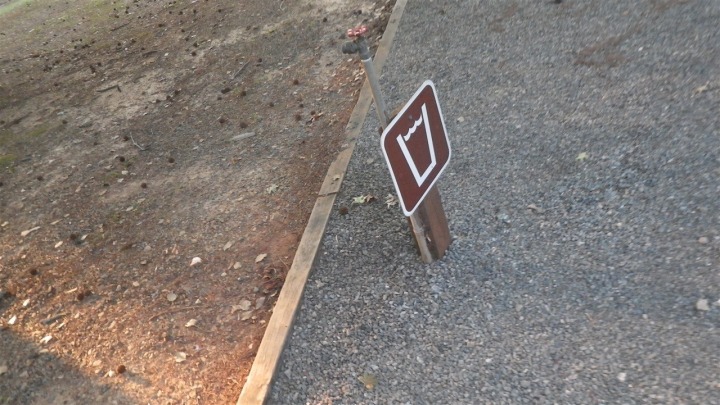 Afterwards though it was time to add more water: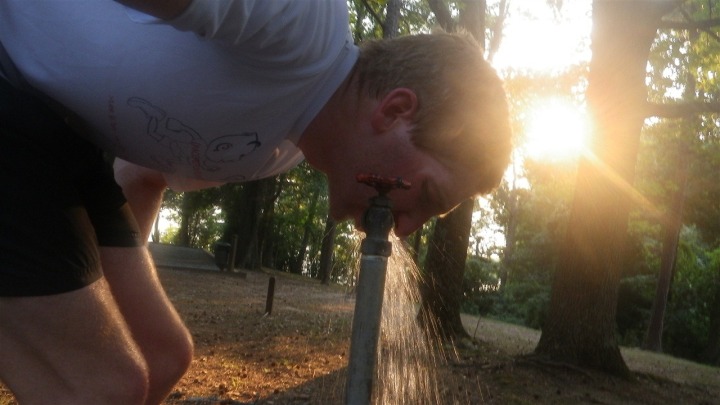 From there I'd go 'outta town' to find something edible.  At times I actually have to cross state lines to get any form of food not consisting of triple-deep-fried-who-knows-what.
Earlier this evening (Wednesday) I had a swim scheduled.  It turns out however there's not a single lap pool in this entire county, or the state next door's county.  But there are plenty of lakes!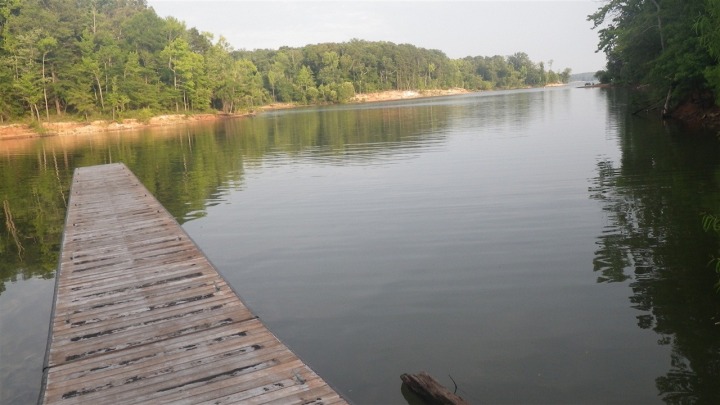 So, I went back to 'my park' (where it was again empty) and got my swim stuff all on.  I added both the Garmin FR310XT and Timex Global Trainer for fun, to see where I went…and then hopped into the water.
At which point…I swam.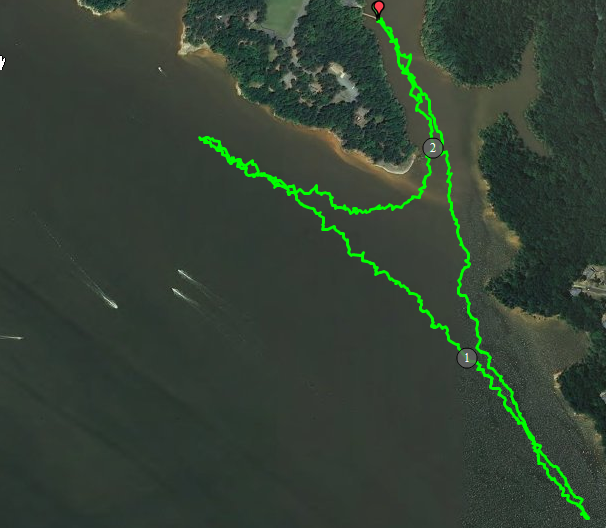 I ended up doing a big old wonky triangle of sorts.  The water was crazy-hot.  Like bathtub-hot-tub hot.  I think peeing in the water made it colder, not warmer.  Weird.
Anyway…about 2 or so miles later, I wrapped up my swim and went back down my cove to the dock, where I got out…and called it a day!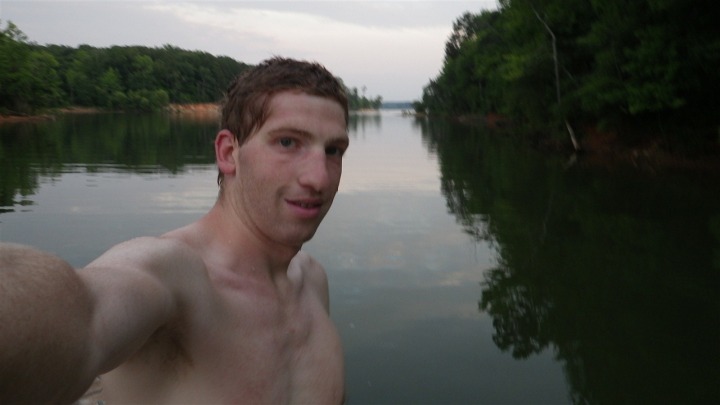 That's it…back to DC Thursday evening hopefully…for about 18 hours anyway…