It's funny, if you take a four hour workout and put it on a weekend, it really doesn't seem so bad.  Say from 9AM to 1PM – you're done around lunch time, and you have the remainder of the day to do as you please.
But, if you move that same workout to a weekday, it somehow seems much worse. Read: It's level of suck is high.
Of course, while many a different organizations had the day off in the US today…I did not.  Though I had hoped to get stuff done early and get a good start on the workout before it got too dark and cold, that didn't work out either.
So it was 5:16PM before my first pedal rotation was complete.  I then had another 1 hr and 32 minutes left on the bike.  Oh, and that bike?  It was indoors.  On a trainer.
(Yes, my workouts are pinned to the wall, and I use a picture frame to hold up gel bottles, and I use a plastic measuring cup to hold remotes/etc off my aero bars, it works REALLY well)
The first 45 minutes were spent with the usual assortment of stuff (warm-up, focus on complete stroke, one pedal stuff, high cadence, etc…), and then the fun began with the second 45 minutes being a single solid block of Z3 fun.  Or 267w to be exact.  Just simply set the wattage and forget.

Except I couldn't forget, because I still had to peddle.  Though it is interesting in that you can see a very slight slip of cadence over the course of those last 45 minutes.  From around 95ish to around 88-89ish.
Once I was done, I had a nice 2 minute 'easy' segment on the bike before moving onto my next activity.  Kinda feels like running around the playground during a field day at school.
Running.
Normally Monday is simply my long run day.  I'd go out, knock out 2hr 30minutes @ Z2 (usually around 20 miles) and be done with it.  Life was simple.
Except not this week (or two weeks ago for that matter).  This time I had just finished a little bike ride before I embarked on the long run.
Further, instead of being just a big block of Z2, I had 50 minutes each @ Z2, Z3, Z4A.  Running Z2 is enjoyable.  Running Z4A after already having run 13-14 miles…is not.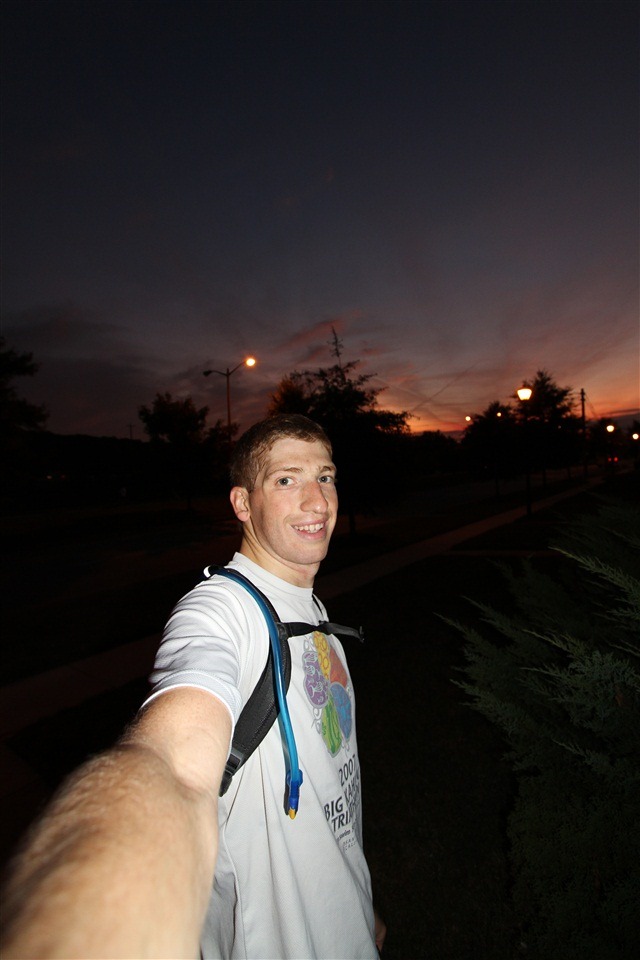 So off I went into the setting sun.  For those keeping track, it's now 6:56PM, which includes a relatively brief T1.
I ran.
And then I ran some more.
I ran to a different state. (around 7:30PM)
And then I ran back to my state. (around 8:15PM)
I ran past my house (that sucked, I'm not going to do that again). (around 8:40PM)
And then I kept on running. (around a long time)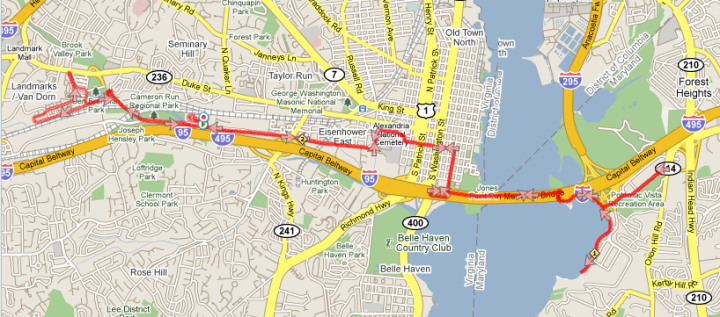 The only problem was I couldn't get up into the higher zones.  Not sure why.  My legs just wouldn't go there.  They were stuck @ Z2 at a fairly constant pace.  And my run cadence was fairly constant too.  Too bad I just couldn't get up there on the HR's.  Perhaps the colder temps had something to do with it, or perhaps it just wasn't my night.

And finally, I stopped running (around 9:30PM).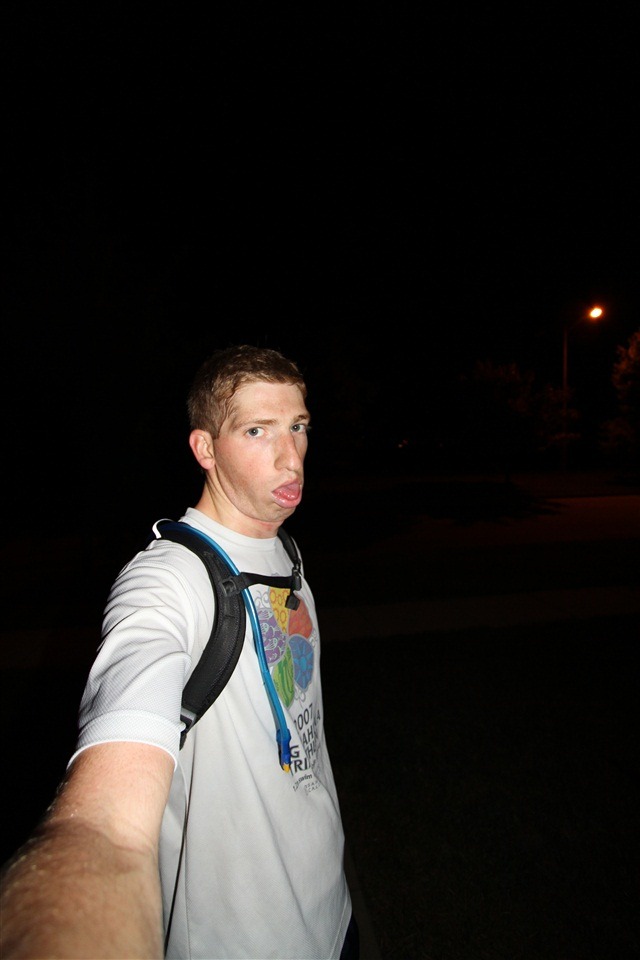 So, to put this in perspective, I created this little table: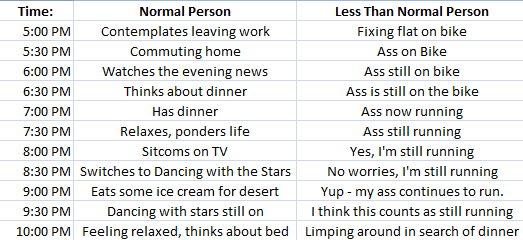 And with that, I'm now in search of sleep.