Over the last month or so I've been toying with different methods to carry gel on my bike.  While this may seem like a relatively straightforward concept – it turns out it's really not.  At least not once you consider the quantities of gel required for a 5-6 hour ride.
Up until this point I was using liquid based nutrition, which has many merits – but also some disadvantages.  For me, the biggest was that I just wasn't enjoying the taste of it – and thus probably limiting my intake unknowingly.  When you're at the 4th hour on the bike in an Ironman, you can't have any mental blockers to taking in critical nutrition.  So, I switched to using EFS gel for both the bike and the run.  Previously I was just using it for the run.
EFS gel comes in two basic containers – a big one that you self-serve.  Or a little throw-away one.  I simply buy the big jugs because it's cheaper and I'm not wasting little disposable bottles.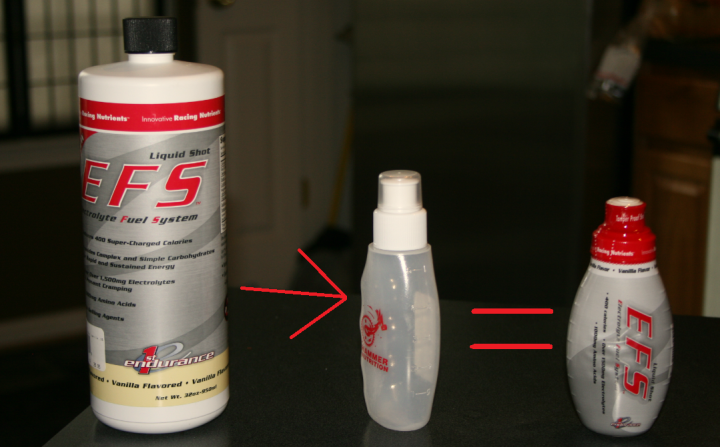 Anyway, the problem here is that I essentially need one bottle per hour – or about 5 bottles in total.  You may remember my first attempt at bottle storage back at the Chesapeake Man Aqua-Velo.  This involved taping a bunch of them on my top tube: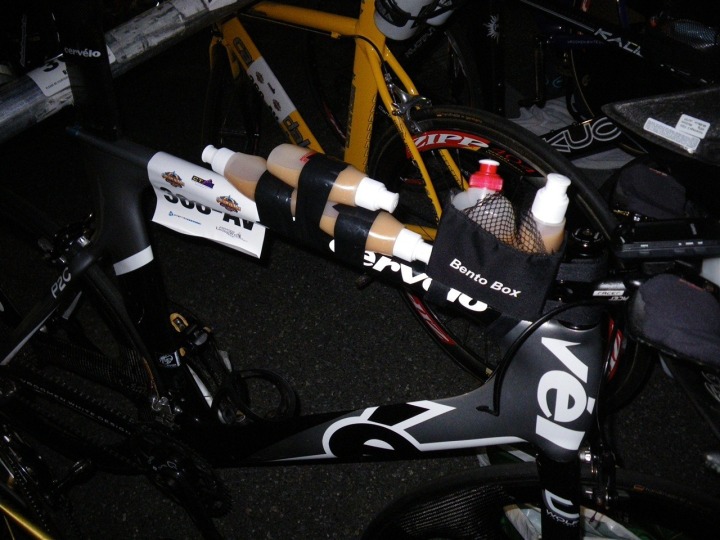 (Some folks do similar things with gel packets, but EFS doesn't provide gel packets)
This worked well for about 3 feet, before the whole thing started unraveling. Despite my mid-flight bottle rearrangements, the whole thing was a huge mess with bottles flopping everywhere.  As the water and gel mixed with the tape, things became worse.
Now, I also had a Bento Box on there too – which in theory can hold two bottles. But in reality, the bottles are too tall, and stick out the top.  While functional, it's again not ideal and not 'clean'.  I define clean not by how much stuff gets everywhere – but rather by how low maintenance and susceptible to failure the system is while racing.
Moving onto the next weekend I tried putting two bottles up front on my aero-bottle.  While actually fairly functional, it is highly susceptible to massive structural failure on behalf of the rubber band.  This could potentially cause me to lose hours worth of nutrition – which is essentially a day ender.  Plus, I still had to find a place for the other three bottles.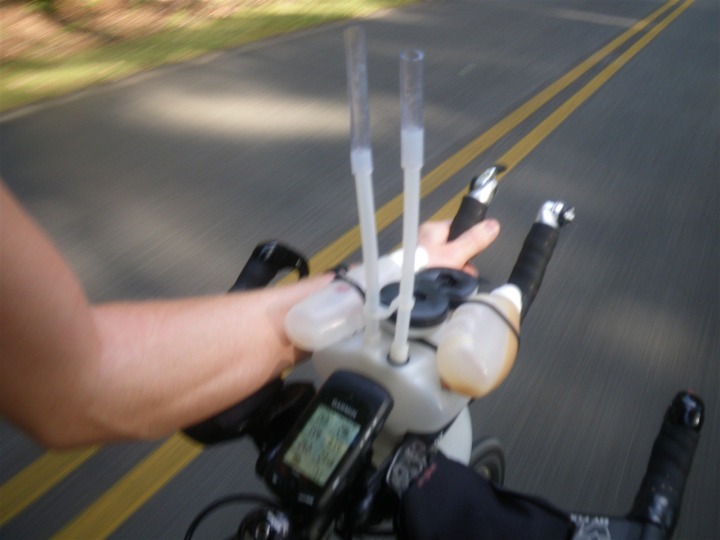 It was while finding some extra storage space for some spare gel packets that I got my next idea.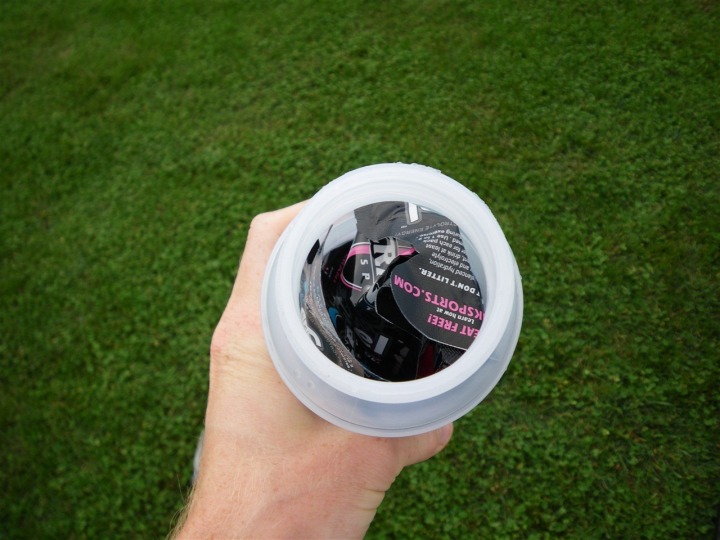 See, EFS doesn't come in little gel packet sizes – and honestly I find those a PITA anyways.  But, what if I could stick my little bottles in a big bottle?  Like a little Russian Wooden Doll. Well, turns out the little bottles didn't fit into the top of any of the 30+ water bottles I have (read the end of that post for details on that!).  So I started poking around a bit..and found a solution. 
Thus…I present you…solution: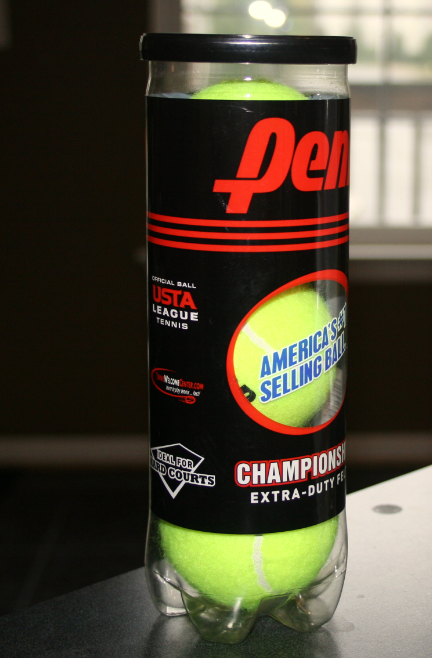 Tennis balls you ask?  No, gel holder I say.
See, I simply add two reusable standard 5oz gel bottles into each one.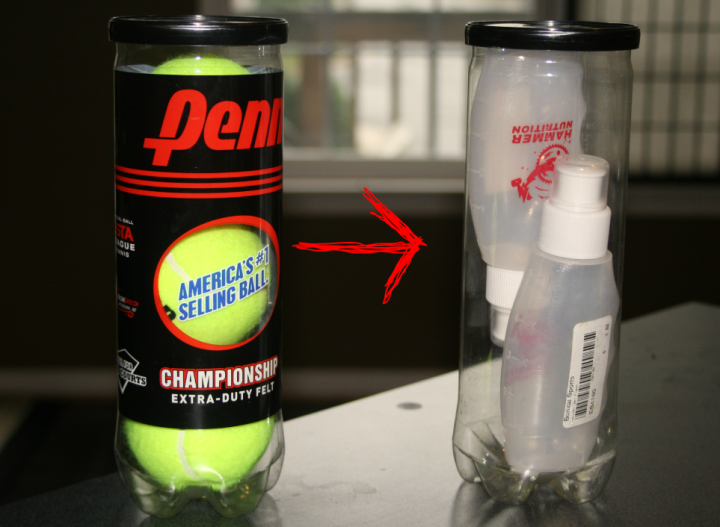 Oh, and for those curious – I also picked up racquetball ones, but they only hold one gel container.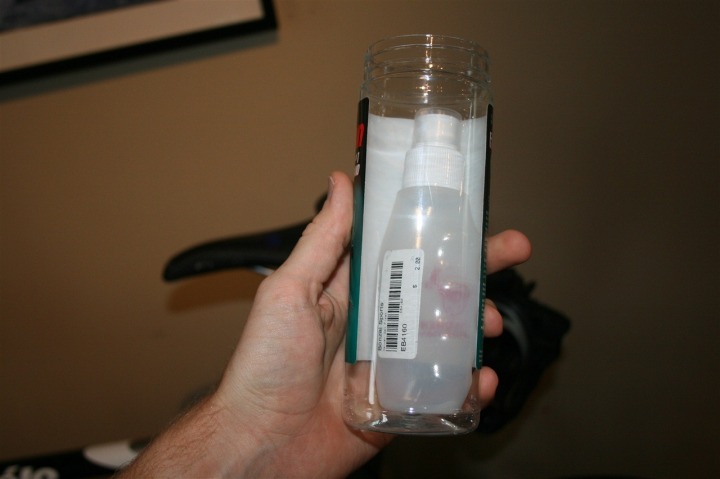 Then I stash these on my back rack system.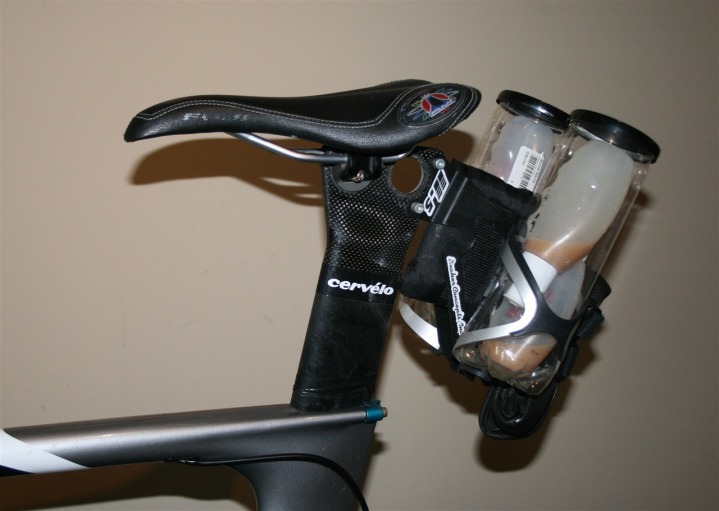 They fit very snuggly.  In fact, I'm relatively certain that if I endo on my bike, this will be the one part that won't go anywhere.  Wheels will snap well before these containers dislodge.  Oh, and some of you may remember the issues I had with the entire cage following off.  Well, I fixed that with a trip to home depot.  These cages ain't goin' nowhere now.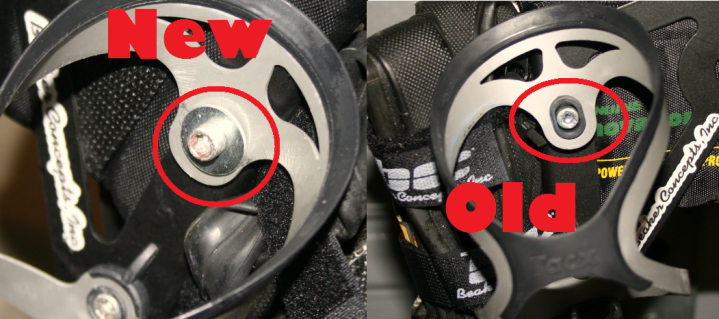 (I added a MASSIVE washer where there wasn't one at all before)
Finally, while I lose some hydration space on the back racks, the reality is I never have put pure water bottles back there during a race anyways.  They were always reserved for holding my liquid nutrition.  So I've simply just swapped one nutrition type for another.  Water goes up in the aero bottle – which holds a little over 40oz.  And then I have the cage bottle down below for bottle swappage through the aid stations.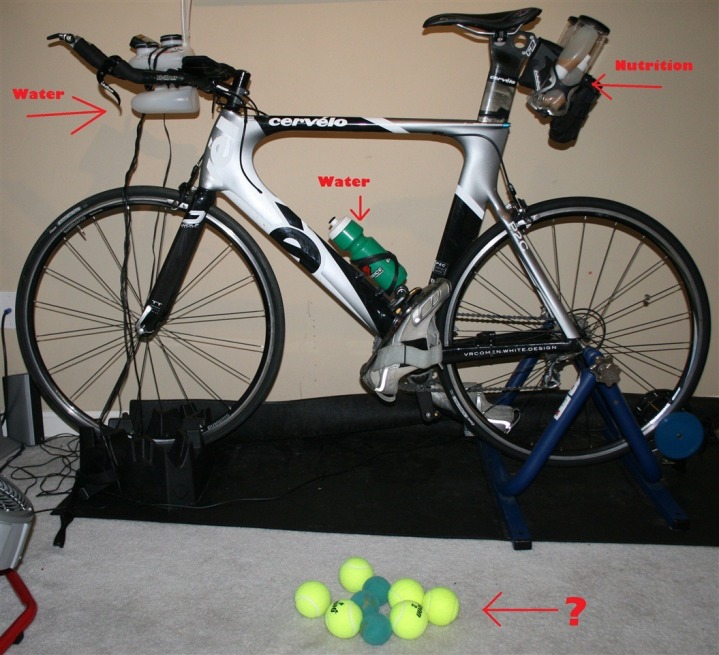 So…there ya go – my current (and hopefully final) plan.  Oh, as for that last and final 5th bottle?  I have no idea where it's going to go.  Perhaps a tri-top jersey pocket.  Same with the tennis balls…shrug.
Have a good weekend all!