After yesterday's brickage – I am the brickman.  Well…technically these dudes down in Texas are the brickman, but I certainly feel like I could be the brickman. 
Yesterday's swim, ride & run was the first time I've done three sports in a row in a while.    The festivities included a 2400 yard hard swim followed by a 15 mile moderate intensity (and hilly/windy) ride followed by a 5 mile run.  It was a tiring weekend all things considered, but everything felt good and the knee is still generally content with life.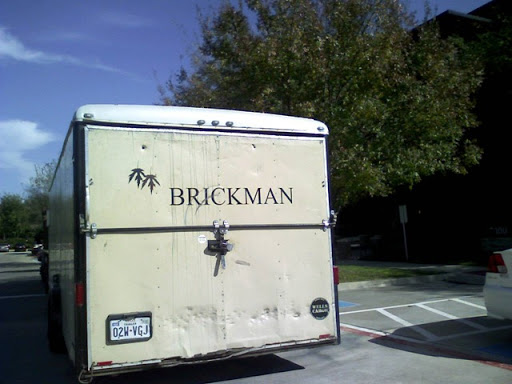 I saw this truck down in Dallas just outside the building I was at, back a month or so ago.  I immediately provisioned my passenger seat person to secure a photo of the back of the truck.  Luckily my passenger also does tri's, otherwise the whole photo taking experience might have been a bit awkward to explain.  Interestingly, I actually saw a similar truck up in DC here back a week or two ago.