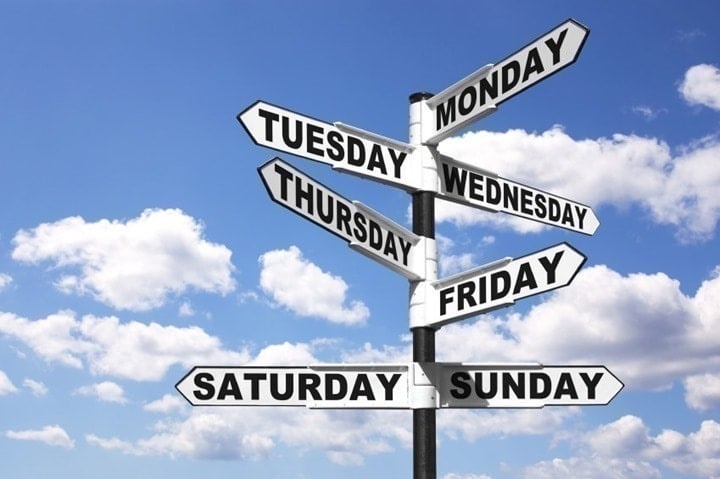 The Week in Review is a collection of both all the goodness I've written during the past week around the internet, as well as a small pile of links I found interesting – generally endurance sports related. I've often wondered what to do with all of the coolness that people write, and while I share a lot of it on Twitter and Facebook, this is a better forum for sending it on to y'all. Most times these different streams don't overlap, so be on the lookout at all these places for good stuff!
So with that, let's get into the action!
Sports Tech Deals:
Not many deals yet, mostly the quiet before the storm of typical Black Friday deals a bit over a month from now. However, this deal for UK/EU folks on the Tacx NEO 2 SE is solid (better deal in the UK than EU, but still a deal). Also a deal for US folks too. That trainer is basically just a Tacx NEO 2, but with additional thru-axle support. While it lacks the (very small) handful of new features on the Tacx NEO 2T, it's actually the Tacx NEO 2 that I use at home as my main trainer (whereas at the DCR Cave/Office I tend to use a KICKR V5).  Point being, I'd happily save that much money compared to a NEO 2T given the minor benefits.
There are no deals currently.
DCRAINMAKER.COM Posts in the Past Week:
Here's all the goodness that ended up on the main page this past week:
Tuesday: Hands-On With Wahoo's New SYSTM Training Platform
Wednesday: Tech Tidbits: Wahoo Adds Pan/Zoom, Moxy Kickstarter, and Polar Teasing
Thursday: A Deep-Dive Into GoPro Hero 10 Overheating
Friday: Suunto's Movesense Sensor Division Spun Off As New Company
YouTube Video This Past Week:
Here's what hit the tubes over on the You of Tube, definitely don't forget to subscribe there to get notified of videos the second they hit! Note, this upcoming week would be a strong week to have that notification bell hit too…just sayin'.
Stuff I Found Interesting Around The Interwebs:
Here's a not-so-small smattering of all the random things that I stumbled on while doing my civic duty to find the end of the Internet. Also, there's a few things this week that were actually from a week or two ago – I'm just catching up on this list:
1) How to run Zwift & TrainerRoad At the Same Time on an iPad: Good quick tutorial on doing something far more efficiently than I usually do (which is two different devices at once). The main reason folks want to run both at once is that you get points on Zwift for time in the saddle, whereas you want TrainerRoad for the structured workouts/programs.
2) Amazon Expands Halo Fitness Products: I toyed with the previous Halo device a while when it first came out, but just found it kinda blah. Sorta like a bad knock-off without any clear purpose. I think my core issue was that it lacked a screen, and while Whoop has the same general concept, Halo lacked any real insights that Whoop manages to deliver (setting aside my accuracy issues on the earlier 3.0 unit). In any case, might pick up another one when it comes out and poke again – perhaps this will do a better job at finding that middle ground.
3) Racing in the Age of COVID – Be Flexible: A good reminder that the machine isn't as well oiled as it was a few years ago, and races aren't just navigating complex restrictions – but also simply getting race logistics aspects back up and swinging again. Speaking of which, I owe folks a triathlon race report from last weekend. Maybe tomorrow.
4) One Woman Ran 916 Smartwatch ECG's Last Year: Look, I had this on a browser tab from July, and it apparently never made it into a Week in Review. This was just too amazing not to share. Also, I plan to hire this 70-year-old woman…stat!
5) Peloton Makes More Commercial-Focused Changes via Precor: Not only did Peloton recently add their bike to Precor's portfolio (allowing commercial organizations to more easily pick it up through existing procurement channels), but also in last week's terms of service pop-up that all Peloton users got, they quietly added 20 person limit per device (to access). For a home user this is of course a non-issue. But for a hotel, this is a non-starter. Instead, hotels/offices/etc need to use a commercial account.
6) Withings Adds New ScanWatch Horizon Dive Watch: This one is peculiar to me. The watch itself looks great, and setting aside the accuracy of the sleep apnea bits for a second, I don't entirely understand the dive angle. Namely due to the 100m rating. It's not that the 100m isn't sufficient for the *vast* majority of divers, it's that the perception is that it isn't. There's an (incorrect) perception among divers that you need to have a rating 3-5x the actual rating (or that you supposedly can't press buttons). And while that might have been fun decades ago, it's simply not based on any actual science or testing. Assuming a company tests and certifies a device to a given level, then yes, you can actually do it to that level. I used to demonstrate this with my waterproof test chamber (including pressing buttons), until it became so boring to do because everything always passed. But my point is that fighting that perception is tough, and the linked article demonstrates that easily.
Sports Tech Device Firmware Updates This Week:
Each week I quickly highlight some of the new firmware, app, software, and website service updates that I see go out. If you're a sports technology company and release an update – shoot me a quick note (just one-liners are perfect, or Tweet it at me is even better) and I'll make mention of it here. If I don't know about it, I won't be able to post about it. Sound good?  Oh – and if you want to get a head start on things, this page is a great resource for watching Garmin, Wahoo, Polar, and a few other firmware updates.
Garmin Fenix 5 Series & Chronos Devices BETA Firmware Update: Small set of bug fixes
Garmin Forerunner 945 LTE BETA Firmware Update: Adds a boatload of features including HIIT, Health Snapshot, Strength 2.0, Backcountry Ski, HRV support, and many more.
Garmin Swim 2 BETA Firmware Update: Two minor bug fixes
Garmin Instinct & Instinct Solar BETA Firmware Update: Bug fixes in surfing and strength
Garmin Venu/Vivoactive 4/Vivoactive 4S Devices BETA Firmware Update: Larger pile of bug fixes, and some minor tweaks like backlight changes and supporting stress from an HRM strap.
Polar Unite Firmware Update: Adds a slate of new features including HR broadcasting via BLE, new watch faces, energy sources, activity goal, quick settings menu, and more.
Wahoo ELEMNT/BOLT/ROAM Series Firmware Update: GPS performance improvements
—
With that, thanks for reading!