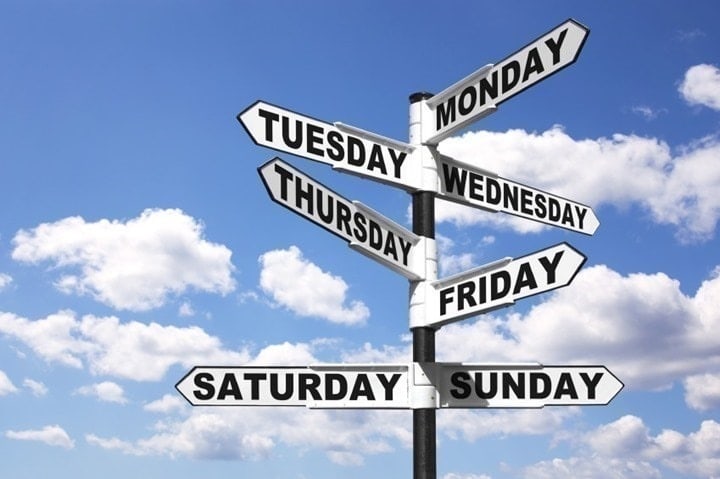 The Week in Review is a collection of both all the goodness I've written during the past week around the internet, as well as a small pile of links I found interesting – generally endurance sports related. I've often wondered what to do with all of the coolness that people write, and while I share a lot of it on Twitter and Facebook, this is a better forum for sending it on to y'all. Most times these different streams don't overlap, so be on the lookout at all these places for good stuff!
So with that, let's get into the action!
Sports Tech Deals of Note:
Here's some continuing sports tech deals.
Product

Sale Price

Amazon

Other site

Sale Notes

Apple Watch Series 8 - $60 off
$399/$499 (cellular)
$329
Amazon
This is pretty much the normal price, almost perpetually on-sale for this amount on Amazon.
Apple Watch Ultra - $98 off!
$701
Amazon
⚡This is the lowest price to date on the Apple Watch Ultra we've seen since launch!
Garmin HRM-DUAL (ANT+/Bluetooth Smart Strap) - 35% off!
$69
$45
Amazon
This is Garmin's ideal strap if you just want an affordable dual ANT+/Bluetooth Smart option, especially when it's on sale like this - it really becomes the best deal out there right now for a multi-connection strap.
Garmin Instinct 2 Series - $100 Off
From $249
Amazon
REI
⚡The Instinct 2 base is from $249 (on Amazon), a very solid deal - especially with all the major software updates it's had over the last year. A very strong deal.
Garmin Instinct Crossover - $100 cheaper now
$399
Amazon
While this watch just came out two months ago, it's now been price-reduced by $100. In fact, Garmin actually seemed to test the new lower price about a month ago in a temporary sale, and clearly the reduced price worked out. Thus, the official retail price is now $399 for the base, and $449 for the Solar.
Garmin Venu 2 Plus - $50 off!
$449
$399
Amazon
Garmin Venu 2/2S - $100 off
$299
Amazon
REI
Garmin Vivoactive 4 - $100 off
$299
$199
Amazon
REI
This watch is *well* past its prime, now coming up on 4 years old, but hey, I guess if you've decided it's the watch for you now - it's on-sale (again - apprixmately the 32nd time).
Samsung Galaxy Watch5 Pro - $100 off
$399
Amazon
This watch is somewhat always on sale, but hey, it's still on-sale.
DCRAINMAKER.COM Posts in the Past Week:
Here's all the goodness that ended up on the main page this past week:
Sunday: Week in Review–February 23rd, 2020
Wednesday: Suunto 7 Wear OS GPS Watch In-Depth Review
Friday: Oreka O2 Cycling Treadmill In-Depth Review
YouTube Videos This Past Week:
Here's what hit the tubes over on the You of Tube, definitely don't forget to subscribe there to get notified of videos the second they hit!
FIT FILE Podcast This Week:
Episode 100 is out!
– Coronavirus impact on sports tech
– Favero gets on social media?
– PRICE HIKES for sports tech!
– Pioneer Exits the Power Meter Business
– Wait, and a price drop!
– Peloton bricks competitor's bikes
– The Suunto 7 Review (and a sad story)
– Tacx/Garmin NEO Warranty Fiasco
– Strava's continued new features (!?!)
Listen here, or four options for where to find the podcast:
A) iTunes: If you've got an Apple device, we're there!
B) Google Play Music: Yup, we're here too (and on Google Podcasts app)
C) Spotify: Of course we're on Spotify now – you can even cache it on your wearable too!
D) RSS Feed: Follow along using the direct RSS feed
Stuff I Found Interesting Around The Interwebs:
Here's a not-so-small smattering of all the random things that I stumbled on while doing my civic duty to find the end of the Internet (and in this case, some of these are from the past few weeks…as my backlog is a bit longer):
1) College XC Team Buys Airline Ticket to get to Airport Chick-Fil-A: Seriously, you need to read this story. It's amazing. Gotta love hungry runner ingenuity! [Note: I linked to this intermediate story rather than the original source, as the original source is geoblocked in Europe due to GDPR]
2) Power meter company offering components at $6/unit: This is of course to be integrated into cranksets of other companies, but that's the starting point to implement a power meter into a crankset. Sensitivus has plenty of experience in this sector, for not just their own units Team ZWatt units, but also those from Easton & RaceFace.
3) Samsung adds female health tracking features: It's always been somewhat interesting to me that Samsung really had health features before *anyone* else had them. Years before Apple or Google. And at the time, at a massively deeply level in terms of metrics and sensors. But somehow along the way they kinda fell off the wagon for a while. For fun, check out this post from almost 7 years ago showing the depth of S Health back then.
4) Google Surveys Hint at Added Wear OS Health Features: Such a move would be zero surprise, given they bought one of the leading companies in the space (Fitbit), but it's also badly needed – as my Suunto 7 review showed last week (which depends on Wear OS).
5) Turning a treadmill into a PS4 Game Controller: I know this is coming up on a month old, but, it's still super cool.
6) Bike Paths Near Amsterdam Airport Testing New E-Bike Speed Control System: This will somehow automatically regulate the higher-speed 45KPH e-bike's down to the usual 25KPH limit for certain paths. Also, it'll automatically trigger green lights as the bike approaches intersections.
7) Peloton reaches full settlement with music industry over music lawsuit: It's unclear how quickly (or to what extent) this might change or improve music on Peloton back to previous levels. But hey, at least they're going to maybe properly pay for it now.
8) GCN Makes Strava Art: One of these days I'll become less lazy and draw something. It's long been on my to-do list. Don't expect anything impressive from me though. Set your expectations low, and then you'll be impressed later. Till then, here's GCN.
9) A guide to watching the cobbled classics (in person): If you're looking to head out for one of these races, these tips might help ya. Heck, I might even take advantage of some of these tips this spring too!
Sports Tech Device Firmware Updates This Week:
Each week I quickly highlight some of the new firmware, app, software, and website service updates that I see go out. If you're a sports technology company and release an update – shoot me a quick note (just one-liners are perfect, or Tweet it at me is even better) and I'll make mention of it here. If I don't know about it, I won't be able to post about it. Sound good?  Oh – and if you want to get a head start on things, this page is a great resource for watching Garmin and a few other firmware updates.
Garmin Edge 530/830/1030 Firmware Update BETA: Bug fixes.
Garmin Fenix 6 & MARQ Series Firmware Update BETA: This is a big one that fixes a bunch of minor things, but also adds new features like Grit and Flow for mountain biking (added last year to Edge series), as well as additional eTAP/Di2 bike support)
Garmin Fenix 5/5 Plus Series Firmware Update BETA: Adds same eTAP/Di2 features, plus ability to update HRM-DUAL HR Strap. And a few fixes. Note: Non-Plus series doesn't get new stuff, just fixes.
Garmin Instinct Firmware Update BETA: Adds Swim 2 autorest functionality, plus abnormal heart rate alerts, and a few other fixes/tweaks.
Hammerhead Karoo: Added support for structured workouts using ANT+ FE-C trainer from TrainingPeaks, and also, handily, supports writing ANT+ sensor ID's into the .FIT file (which, is enumerated into the DCR Analyzer)
Wahoo ELEMNT/ROAM/BOLT Firmware Update: Two bug fixes relating to speed sensors and kilojoules.
—
With that – have a great week ahead!