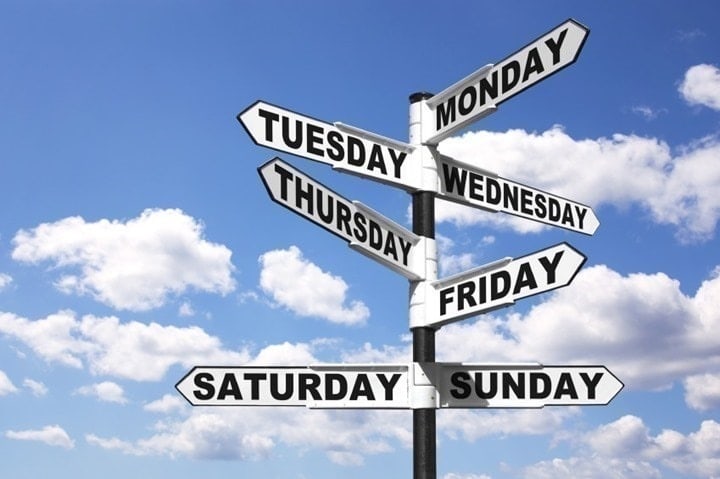 The Week in Review is a collection of both all the goodness I've written during the past week around the internet, as well as a small pile of links I found interesting – generally endurance sports related. I've often wondered what to do with all of the coolness that people write, and while I share a lot of it on Twitter and Facebook, this is a better forum for sending it on to y'all. Most times these different streams don't overlap, so be on the lookout at all these places for good stuff!
So with that, let's get into the action!
Sports Tech Deals of Note:
Here's some continuing sports tech deals.
There are no deals currently.
DCRAINMAKER.COM Posts in the Past Week:
Here's all the goodness that ended up on the main page this past week:
Hahahaha…nothing! I had grand plans. But those got wiped away by enjoying a ski vacation with the kiddos, and enjoying wine at night when they fell asleep. Fear not, that avalanche of content will arrive this week instead!
Stuff I Found Interesting Around The Interwebs:
Here's a not-so-small smattering of all the random things that I stumbled on while doing my civic duty to find the end of the Internet (and in this case, some of these are from the past few weeks…as my backlog is a bit longer):
1) How Lego streets would look with bike lanes added: I like it!
2) The UCI and the teams are locked in a power struggle: A great explainer from CyclingTips.
3) Peloton competitor Flywheel's bikes get bricked by Peloton: I'm never a fan of competition via litigation. It basically means a company is too afraid to compete on their merits (functionality/price/brand/etc…), even when ripped off.  So on one hand, it's pretty dirty to effectively brick (via lawsuit) a competitor's devices. Yet on the other, giving those users a replacement bike is probably a pretty good deal for most Flywheel users. Heck, an even better deal for those Flywheel users that might have wanted to offload a Flywheel bike, since a Peloton bike rarely loses much value 2nd-hand (thus, sell the Peloton bike).
4) Pandora Apple Watch App allows offline use: Slowly but surely we're seeing more music streaming apps add true offline caching support for the Apple Watch (where you don't have to have a phone nearby). Spotify, notably, is still missing.
5) A study on what happens to your weight if you get a free car: While there is some debate on the nuances of the study – I think the overall trend is quite clear: It certainly doesn't help your health.
6) The impact of Coronavirus on tech companies: After having multiple calls over the last two weeks with companies on this matter, I'm pretty confident this report will, in time, dramatically underestimate the impact on the tech sector. The key aspect over and over is the underlying components/chips that make up a given product. Many products have dozens if not hundreds of underlying components from just as many manufacturers.
7) Strava adds yet another new feature: This time, activity cropping to mobile. Note that there has always been activity cropping on web, but not mobile. Nice! I'm just waiting for when I can see which device was used for a given activity (i.e. showing 'Wahoo BOLT' or 'Garmin Fenix 6') on mobile, which is currently on web.
Sports Tech Device Firmware Updates This Week:
Each week I quickly highlight some of the new firmware, app, software, and website service updates that I see go out. If you're a sports technology company and release an update – shoot me a quick note (just one-liners are perfect, or Tweet it at me is even better) and I'll make mention of it here. If I don't know about it, I won't be able to post about it. Sound good?  Oh – and if you want to get a head start on things, this page is a great resource for watching Garmin and a few other firmware updates.
Garmin Vivosmart 4 Firmware Update: Simply listed as 'stability improvements'.
Wahoo BOLT/ROAM/ELEMNT Firmware Update: This adds instant torque display for certain power meter types, as well as fixes a Di2 issue.
–
With that – have a great week ahead!