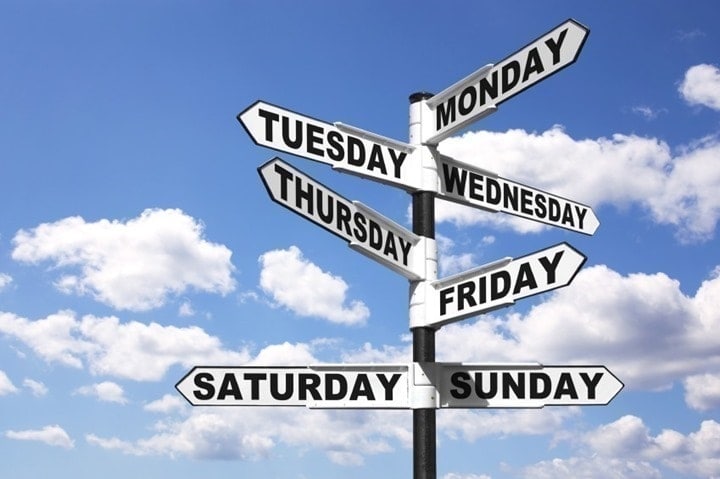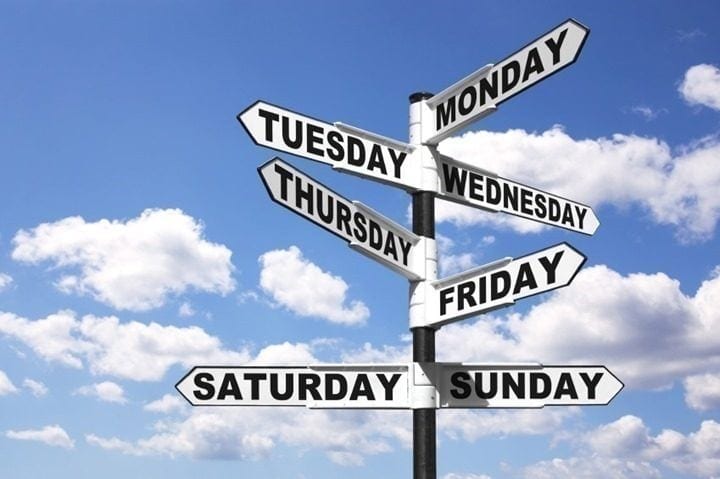 The Week in Review is a collection of both all the goodness I've written during the past week around the internet, as well as a small pile of links I found interesting – generally endurance sports related. I've often wondered what to do with all of the coolness that people write, and while I share a lot of it on Twitter and Facebook, this is a better forum for sending it on to y'all. Most times these different streams don't overlap, so be on the lookout at all these places for good stuff!
So with that, let's get into the action!
DCRAINMAKER.com Posts in the Past Week:
Here's all the goodness that ended up on the main page of DCRainmaker.com this past week:
Sunday: Week in Review: July 29th, 2018
Monday: 5 Random Things I Did This Weekend
Tuesday: Suunto 9 Multisport GPS In-Depth Review
Wednesday: Strava renames Premium to 'Summit', Changes Pricing Model
Thursday: Zwift rolls out Innsbruck course to everyone: All the details
Friday: Xert rolls out Segment Hunter Connect IQ App, doesn't require Strava Premium/Summit
YouTube Videos I Made This Week:
Here's what hit the tubes over on the You of Tube, definitely don't forget to subscribe there to get notified of videos the second they hit!
Sports Tech Deals of Note:
Elite (at least in the US) has dropped the price of the Drivo I trainer down to $1,099 (from $1,299) – due to the incoming Drivo II's that just came out. If you haven't seen my review, the main differences are that the Drivo II is barely more accurate (+/- 0.5% versus the previous +/- 1.0%). Of course, accuracy was never really an issue on the Drivo I. Arguably well above what most people care about, and, it can do it three times faster (which people do care about). Note, the new Drivo II price will be $1,199 – so when all is said and done, the Drivo line shifts down $100, which makes it on-par with others in this category.  Once the Drivo I units are gone, they're gone.
At the same time they're also dropping the existing Direto pricing for a bit of a sale from $899 to $799. Their hand was somewhat forced here with Tacx dropping the Flux 1 pricing down to $799 as well in June, and then atop that you've got the silent KICKR CORE going for $899.  Elite says there's a very slightly tweaked Direto coming in September which will increase accuracy a tiny bit as well (+/- 2.5% down to +/- 2.0%) and also include a riser block. This variant will be at $849 and will be the price the Direto will be offered at from September 30th.
In related news, Wahoo just pushed back initial availability slightly on the KICKR CORE until September 12th, 2018. They say this is to better stockpile inventory, though, I've never really understood that logic for an announced product. Ship what you've got, get it in people's hands.
Stuff that I found interesting around the interwebs:
Here's a not-so-small smattering of all the random things that I stumbled on while doing my civic duty to find the end of the Internet.
1) Is Wahoo violating licensing GPL on their ELEMNT/BOLT units? Potentially, but, here's an even more interesting tear-down of the software behind the Android-based unit – done by a DCR reader no less!  Thanks to everyone else that sent this in. [Update: Wahoo's CEO says they're going to fix the attribution issues.]
2) Pulse Oximetry data is apparently in TrainingPeaks: Go figure, things I didn't know. Of course, the only reason I bring this up is with the new Fenix 5X Plus now supporting Pulse Oximetry data, this seems like a good place for that data to go. To my knowledge though, there's no such recording of the data that 3rd parties can access/leverage quite yet (I believe it is recorded, but not in an API-kinda way).
3) Peloton's latest round comes in at $550 Million: Holy balls. That's a ton of money to raise (note – raise, not valuation). Go big or go home.
4) Spotify Playlists to match your Zwift Structured workouts: Cool stuff, they've taken a bunch of specific Zwift workouts and aligned songs to them from Spotify. You can easily add these lists to your existing Spotify account. Note that Zwiftalizer does a lot of cool Zwift computing/geekery analysis.
5) Paris airports offering yoga sessions during layovers: Good, now only if they'd offer decent food choices in Terminal 1 airside. And by decent, I mean, any food choice. (via David Lebovitz)
6) Merging of my drone and Kinomap footage: Put this on the list of things I meant to link to a long-ass time ago. Some of you may remember back this winter when I was in Australia (and it was summer), I tried out an autonomous drone that has 13 cameras while running (this one). Anyway, Kinomap put together a completely live overlay of the drone footage tied to mapping. In theory you could re-run or re-ride this. Obviously it's a bit of a test/demo of what their tech can do (I didn't provide them with any GPS files).
7) Zwift World Changer App: You may already know about the Zwift world changer file modification thing you can do on PC/Mac/iOS, but you may not know there's actually a little utility that makes it silly easy too on PC/Mac.
Sports Technology Software/Firmware Updates This Week:
Each week I quickly highlight some of the new firmware, app, software and website service updates that I see go out. If you're a sports technology company and release an update – shoot me a quick note (just one-liners are perfect, or Tweet it at me is even better) and I'll make mention of it here. If I don't know about it, I won't be able to post about it. Sound good?  Oh – and if you want to get a head start on things, this page is a great resource for watching Garmin and a few other firmware updates.
Garmin Edge 130 firmware update: Additional backlight settings, some bug fixes, some CIQ tweaks.
Garmin Fenix 5 Series BETA firmware update: Connect IQ focused tweaks
Garmin Fenix 5 Plus Series BETA firmware update: CIQ tweaks plus a fix for the too slow while riding fast descending bug.
Hammerhead Karoo firmware update: Minor bug fixes.
Wahoo ELEMNT firmware update: Minor bug fixes.
Wahoo ELEMNT BOLT firmware update: Minor bug fixes
—
With that, thanks for reading!