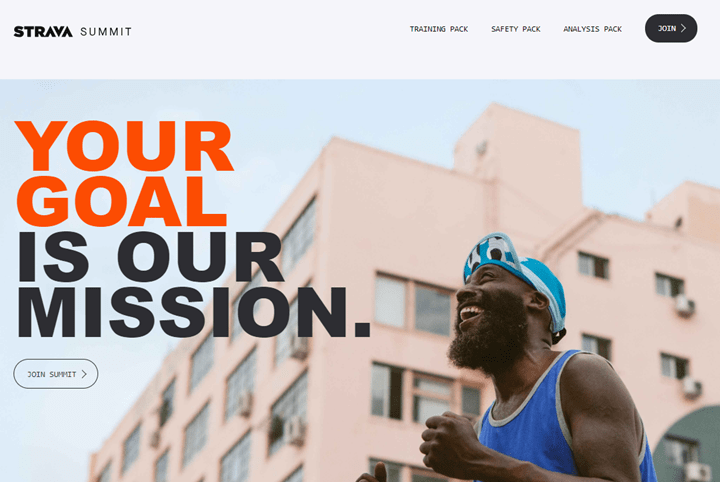 Today Strava announced two changes to their platform. One change makes little sense, while the other makes plenty of sense. The change that makes no sense will have no meaningful impact on you as a consumer, but will cause all heartache for companies in the cycling/running industry.  While the change that actually makes sense may make it more appealing for you to give Strava your cash.
Also, they're onboarding a million new users per month now. With that, let's dive into the details.
Reaching for the Stars…Err…Summit: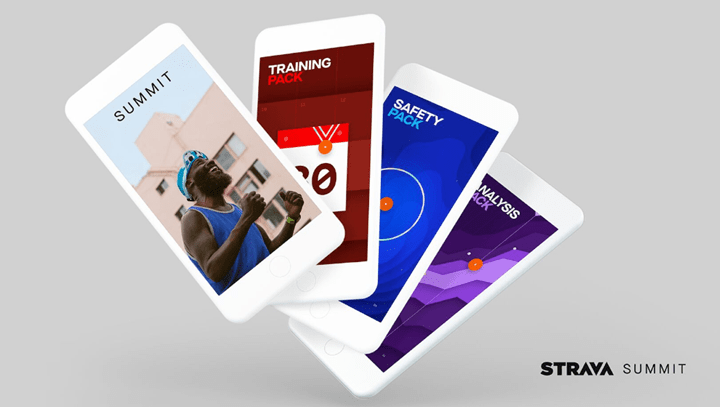 Assuming you read the headline above, the first change on the docket is the switch from calling Strava's paid tier 'Premium' to 'Summit'. Because they want to help you reach your summiting potential. Or something like that.
This change is because…well…I couldn't get a super clear answer as to why they'd rename it from Premium. Officially the answer to my question was as follows:
"When Strava dug into why people became Premium members, it was always tied to a goal and getting the tools they needed to reach the goal or their "Summit" (Race PR, first marathon, etc). Regarding the change to Summit, it's really about the associated Packs (Training, Analysis and Safety). Each illustrates the added features and function Strava provides more than a single "Premium" version. Premium doesn't clearly relay the value gained in going Premium. Strava wanted to make that more clear to athletes coming into the community from day 1….For example, you pick an Analysis Pack you get XYZ tools to help you reach your specific goal OR you're worried about safety, the Safety Pack provides Beacon, etc."
Which, I get the underlying concept, but I still don't get how they ended up with Summit, of all the ways to brand this.
Of course, the real impact here is on all the 3rd party platforms that leverage Strava Live Segments – they too have to change their branding and other platforms.  Strava Live Segments required Strava Premium, but now it must require Strava Summit.  Except, it's not as easy as that.
As I talk about in the next section, Strava Summit actually has three peaks – or lesser levels.  Mini-hills basically.  These levels are, according to Strava, all part of the same Summit: "Whether an athlete chooses one Summit Pack or all of them, each member is a full-fledged, bonafide Summit athlete."
Thus, companies like Garmin and Wahoo need to now change their prerequisite wording to denote something akin to: "Strava Live Segments requires Strava Summit membership, either the $7.99 a month tier for which there is no distinct name, or the cheaper 'Analysis' Summit pack." – No problems, I'm sure that'll fit on the side of the box in the small print.
If there's any good news in here is that the pricing remains identical. If you pay for Strava Premium today, it remains the same price for new or existing users ($59/year or $7.99 a month). All other local currencies I checked also remain the same. So ultimately this is just marketing churn for the sake of marketing churn. Just don't forget to Give kudos while you're at it.
All the Summits:
So here's the news I actually think might be valuable to some (albeit, probably a very limited some). Strava has broken apart it's Premium tier into three smaller summit 'packs'. Each of these packs costs $2.99/month (or $23.99/year).  The theory being you can pick the specific Premium Summit features you want, you know, so you can peak however it is that you peak.
The three tiers are as follows, as described by them: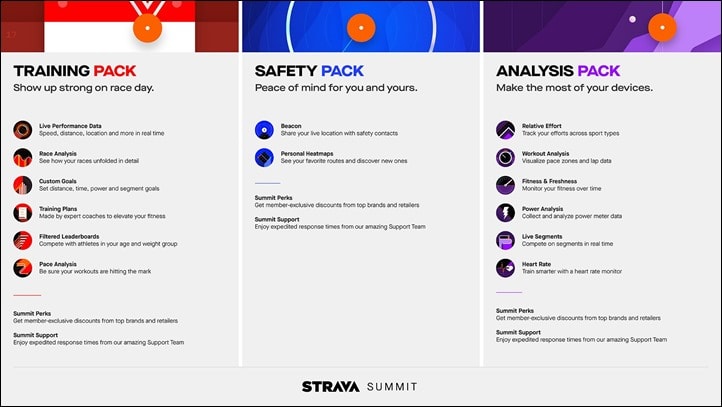 Now Strava's logic behind this actually makes a lot of sense.  As part of my attempt to find out why they changed from Premium to Summit, they noted the following, which gives a bit more insight into the new levels being offered:
"Strava is adding a million new users every 30 days now, and the information Summit provides as people join the community makes it easier for them to pick and choose what they want out of Strava's features and understand it's not just a "paid" version, its specifically providing a set of tools that will benefit you in your training. The word Premium on its own really just signifies an upgrade or different from standard with no overview of why you would subscribe. The hope is the new packs show new members, "you care about data, the Analysis pack is for you.".
And I actually agree with all of this.  For a lot of people, yet another $10/month subscription is just too much.  And certainly the vast majority of those one million new users per month aren't going to pay $10/month. Not a chance in hell.  But $3 a month? Maybe, just maybe.
Update: Here's an additional quote from Strava's CEO, James Quarles, on the breakouts:
"92% of Strava users who set a goal are still active 10 months later, and the obvious response to that data is to make it easier for people to set individual goals. The new a la carte method should make this easier. Another source of inspiration for change was the Strava community itself. Strava spoke to over 10,000 of its users – a mixture of paying and non-paying members – about their thoughts on the service as it stood. A lot of them I'd say were a little bit confused about what Premium entailed and I think they felt it was overdesigned. They thought it was too much or I don't need all those features. So what we're doing with this launch of Summit is we want to make that subscription product simpler and more accessible to a broader group of athletes."
The challenge will be whether or not Strava got the breakouts right.  And looking at them…I'm not quite convinced it's perfect. Close yes, but not perfect.
The Safety Pack: This is the one I think they nailed – and probably the one most interesting variant to split out, which gives you Strava Beacon. It also gives you personal heatmaps, but let's be honest – nobody cares about paying for that anyway.  It's Beacon that's interesting for the majority of phone-focused users.  I say phone-focused, because anyone with a Wahoo or Garmin device already has live tracking anyway for free. So they're unlikely to pay Strava for it since the overlap is significant.

Training Pack: I think most of this is logical, except 'Race Analysis'.  Why aren't Race and Pace Analysis on the pack titled…Analysis Pack?  I mean, I'm no expert on this – but that seems like a logical place for it.  If the idea is to have Analysis be rolled into a single pack, and you named such a pack after that word – then I'd put it in that pack.

Analysis Pack: Inversely, I don't understand why Live Segments is in the Analysis Pack.  This is the capability to use Strava Live Segments on 3rd party devices as well – so you can compete against others on your Garmin/Wahoo/whatever.  This should be in the 'Training Pack', because that's all focused on doing things out on the road – such as the 'Live Performance Stats' listed in the Training Pack.  Same goes for 'Heart rate', which is now in the Analysis but not training pack.
Again, I think they got kinda close – but perhaps they got to the point where they didn't want folks paying the full $7.99 to drop-down to $2.99.  Perhaps someone ran the imaginary numbers and realized that might result in a drop of memberships.  Unfortunately, I suspect in the pursuit of trying to entice new sign-ups they might have skipped over those existing non-premium users that would be willing to pay $2.99/month but not the existing $7.99 – thus, there may be some missed opportunity for the right aligned packs.
Note that all the packs include Strava's 'Perks' access. I've written about these deals in the past, and they're actually pretty good if you can take advantage of them.  So it's nice that they included that at all levels.
Going Forward: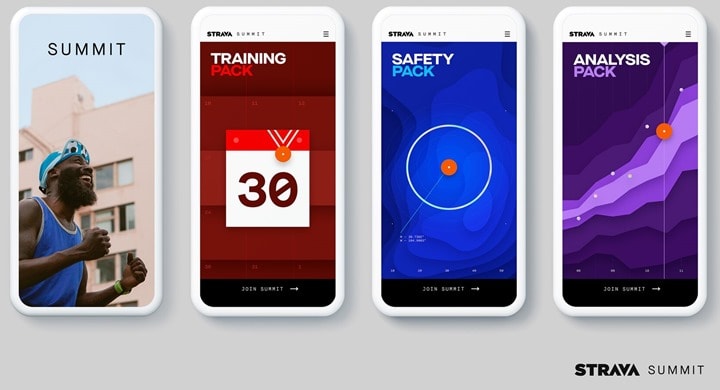 Of course, the entire point of this is to continue Strava's aim of making money.  It's not entirely clear if they're in the black or not yet, but last I heard they were getting pretty close.  The shift started about 2 years ago when they first partnered with Garmin to introduce Strava Live Segments and do it as a premium feature.  That started driving significant Premium memberships.  Since then Strava has gotten better and more focused on actually making money.
That's likely because they have to. They've gotten too big for anyone to purchase, or even want to purchase (except Apple, but even that might result in overall failure).  Thus, as their investors come to terms with the fact that there won't be some typical Silicon Valley acquisition, they're going to have to continue to tweak offerings to start making money the old fashioned way.
Their challenge will be to do so without upsetting the apple cart (no, again, not that Apple).  Today's announcement is, in my opinion, a very good way of doing that.  I think they'll find a way to convert a significant number of those 1-million per month new sign-ups with these lower levels. Well executed.  But at the same time they've also started to upset their cycling industry hardware partners. Two well-known cycling GPS companies in the last 30 days have put the brakes on Strava integration due to insane per-device licensing costs Strava wants to implement for new devices, one of which is actively pulling the Live Segments feature out of just announced devices that are set to start shipping in the days ahead.  It's a trend that'll only continue unless Strava realizes that trying to burn the candle from both ends means you don't end up with a candle anymore. Plus, it reduces consumer options and competition (or will significantly increase your device cost even if you don't use the features). But more on that later.
As I said, I like the new licensing change – especially since Strava has promised in writing that no free features have gone away here. Everything remains as-is on that front.  And the existing annual cost is also the same for users unless you step down to a new plan. Good stuff.
With that – thanks for reading, and I'd definitely be curious what folks think of the new levels and if they're stacked correctly.