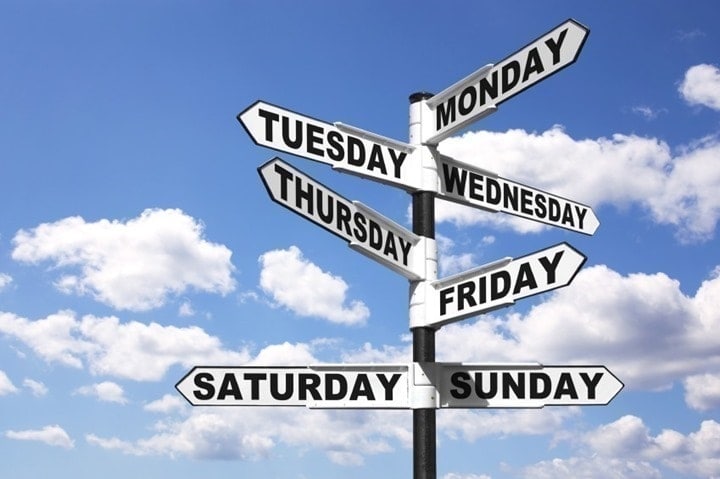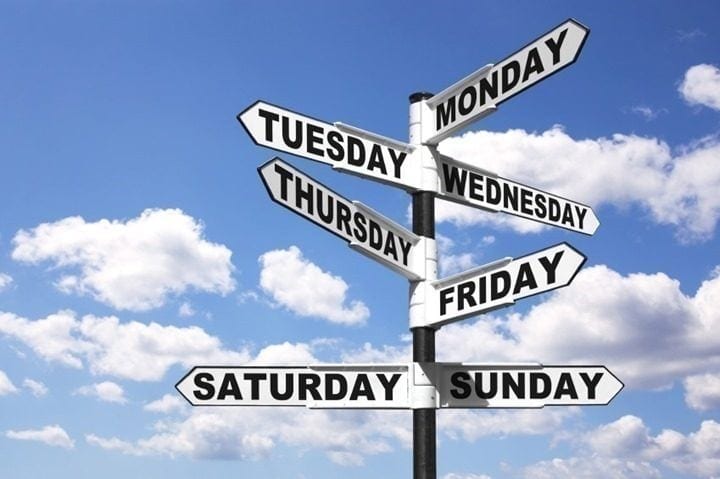 The Week in Review is a collection of both all the goodness I've written during the past week around the internet, as well as a small pile of links I found interesting – generally endurance sports related. I've often wondered what to do with all of the coolness that people write, and while I share a lot of it on Twitter and Facebook, this is a better forum for sending it on to y'all. Most times these different streams don't overlap, so be on the lookout at all these places for good stuff!
So with that, let's get into the action!
DCRAINMAKER.com Posts in the Past Week:
Here's all the goodness that ended up on the main page of DCRainmaker.com this past week:
Sunday: Week in Review: July 22nd, 2018
Monday: 5 Random Things I Did This Weekend
Tuesday: Zwift Tidbits from Eurobike: New course specifics, real-life course preview, and other bits
Wednesday: Quick Tour: The 2018 DCR Eurobike RV
Thursday: Eurobike Aero Roundup: Notio, AeroLab, AeroPod, Swiss Side and other tidbits!
YouTube Videos I Made This Week:
Here's what hit the tubes over on the You of Tube, definitely don't forget to subscribe there to get notified of videos the second they hit!
Stuff that I found interesting around the interwebs:
Here's a not-so-small smattering of all the random things that I stumbled on while doing my civic duty to find the end of the Internet.
1) Ryan Lochte outs doping violation on his own Instagram: Nobody ever said he was the brightest balloon in the circus, and this once again proved it.  While the actual infraction on paper is relatively minor (though the 14-month ban is not), one always has to wonder if this is what they get caught for, what do they manage to get by with? (via Slowtwitch)
2) Olympic officials take baby steps toward recognizing esports: While I'm personally very much against seeing computer gamers in the Olympics – I figured I'd share this nonetheless.  There's interest from Zwift in finding some middle-ground of having indoor cycling recognized or seen as an exhibition sport in 2024 or 2028.  And while that's definitely better than playing at a keyboard, I still feel like that's missing athleticism aspects associated with on-road cycling and dealing with things like rain, potholes, and other humans.
3) Wahoo takes on private equity investment: This is somewhat surprising, but also probably tells you that Wahoo is gearing up to accelerate their growth and fight bigger companies.  I would surmise that's Wahoo's biggest limiter today is likely hiring, more than manufacturing. They shifted manufacturing this spring on a number of projects (the new KICKR 18 is made in Vietnam now for example, as opposed to Taiwan), and with that mostly solved – this is probably about getting cash to significantly ramp up people to assign to projects to get them moving faster. (Thanks Edward for sending in)
4) Amer Sports – owner of Suunto – reports quarterly earnings: They saw a 20% jump in sales in Q2 this year (categorized as 'sports instruments'). They don't specify why though (I haven't listened to the full investor call yet though). Note this was prior to the Suunto 9 being announced.  In theory, this could be Suunto 3 sales driving it, but like Garmin they rarely detail models in investor calls.  Fitbit does however.
5) Zwift's new Innsbruck course set to go live on August 4th (next Saturday): Pretty straightforward really.
6) Tracking TdF Team Hotel Assignment Satisfaction Rates: This is pure awesomeness. The author looked up the TdF team hotel assignments (the TdF/ASO does these), and then looked at the TripAdvisor scores for each hotel. Crack open Excel and plot the magic!
7) This cyclist peddles a boat and picks up plastic garbage: Very cool, well done!
Sports Technology Software/Firmware Updates This Week:
Each week I quickly highlight some of the new firmware, app, software and website service updates that I see go out. If you're a sports technology company and release an update – shoot me a quick note (just one-liners are perfect, or Tweet it at me is even better) and I'll make mention of it here. If I don't know about it, I won't be able to post about it. Sound good?  Oh – and if you want to get a head start on things, this page is a great resource for watching Garmin and a few other firmware updates.
Garmin Fenix 5 Series BETA Firmware Update: Added canned text reply support for Android, a small pile of bug fixes
Garmin FR935 BETA Firmware Update: Same as Fenix 5 series.
Garmin FR735XT Firmware Update: Fixed a minor pool issue.
Garmin VIRB 360 Firmware Update: Fixed unspecified things that were broken.
Wahoo Fitness BOLT/ELEMENT Firmware Update: Mostly a lot of power-meter related bug fixes, also, SRAM TyreWiz integration (cool!)
—
With that – thanks for reading!