After a number of crazy busy weeks for travel between Florida in June and Eurobike related stuff the last few weeks – it's time to bring back the 5 Random Things series.  Usually, when things get busy during the week, this is the second post to get the cut (the first being the 'Week in Review').  But with the schedule looking a bit more normal in a post-Eurobike world, here's what we were up to on the home front!
1) The Rare Saturday Morning In-Depth Review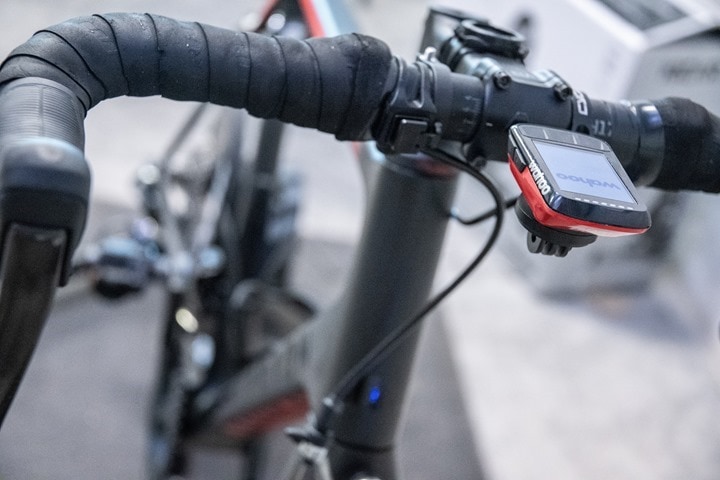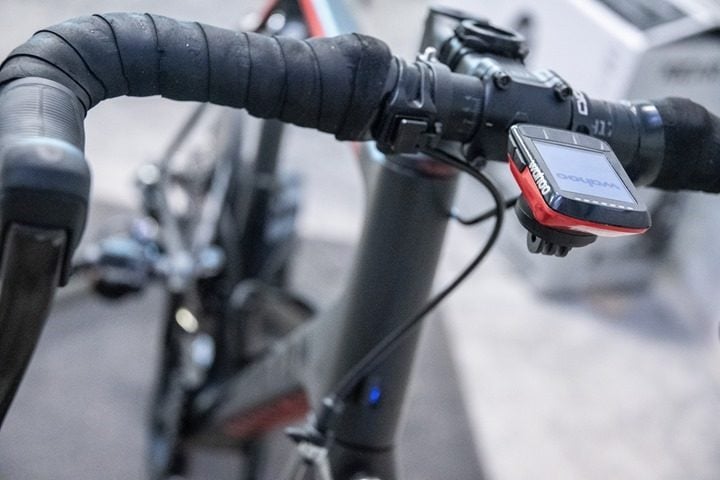 It's incredibly rare that I release an in-depth review on a weekend, but sometimes I just want to push out the door something I finished late Friday night and not wait till Monday or Tuesday.  So I wrapped up the final tidbits late Friday evening, and by the time everything had finished getting uploaded, processed and double-checked by Randy…it was Saturday morning.  Thus, welcome to my Friday night/Saturday morning.
2) Iterating on DCR Amsterdam Cave/Studio Designs
Now that I'm back from Eurobike we've been finalizing the designs for the Amsterdam DCR Cave/Studio.  As you may remember I moved into the massive space back in June, but between travel to Florida for three weeks and nearly two weeks for Eurobike/Europe road-trip, I haven't had much time to focus on figuring out the final plans for turning what is a gigantic pile of boxes/gear from Paris sitting on the floor into a functional and day to day workhorse.
But we've made progress and picked a small local design team to help do the build-out and should have the full plans finalized by Monday and submitted to the relevant approval boards.  Thankfully here that's an incredibly fast process.
Of course, to date I've only shown the bottom of the DCR Cave/Studio in all my photos you've seen here – which is the industrial looking warehouse-like part.  What you didn't realize is that above that was an office space of sorts.  Well, very much an office space (no sorts) – just one styled from the 1980's and with as much functionality as a paper bag.  So we're redoing that bit to make it roughly this century and more functional to what I need.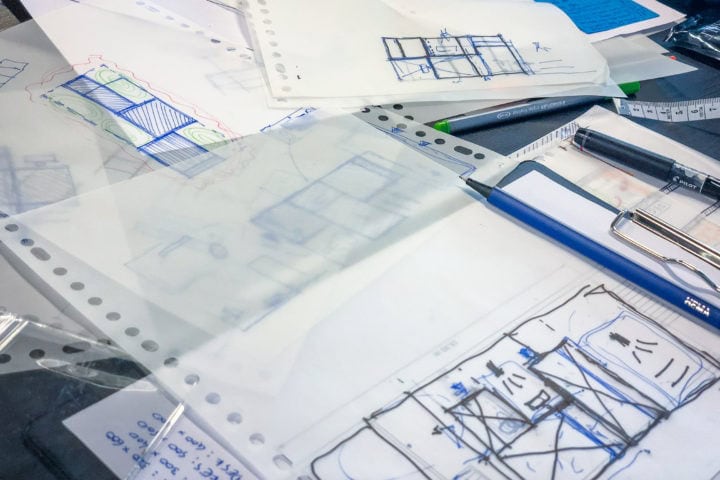 Our hope is to have construction complete by the end of September (working around European holidays slows things a bit).
Of course – that puts it right on time for the annual DCR Open House sometime in November or December.  Once we get to September I'll announce the dates for that.  Ideally I can find some November/December local 5K/10K type race to pair alongside it, like I used to do with the Santa Clause 10K run in Paris.
Stay tuned – exciting stuff ahead!
3) An afternoon exploring with the family
While we had kid's birthday parties to attend to Saturday midday, by later Saturday afternoon we were exploring the city and surrounding area by bike. Yes, both kiddos and the dog:
This also included a stop afterwards at a nearby legit French boulangerie to pick up some French baked goodness.  Their credentials were helped by the fact that they actually spoke French (and at least some employees were clearly French), but ultimately, it was the taste that mattered the most (and it delivered)!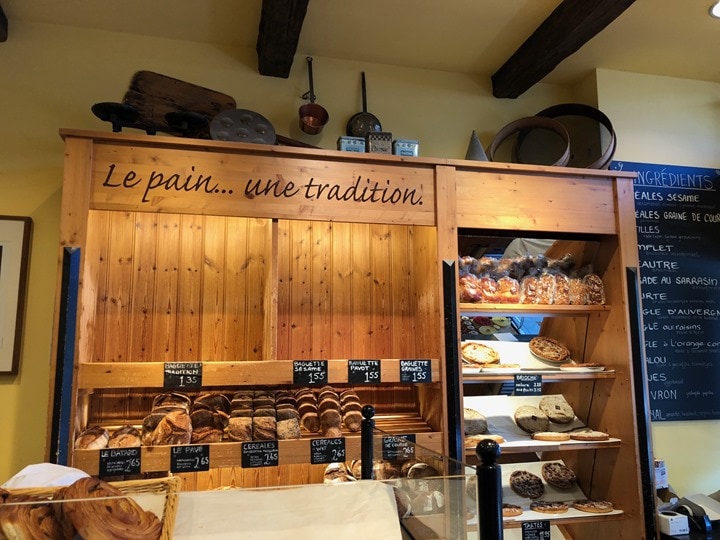 Normally this place has a line out the door – but we managed to get there in early evening and it was surprisingly quiet.  Though, disappointingly they lacked any baguettes left.  That'd be sacrilege in any of our neighborhood boulangeries in Paris, where baguettes are baked till closing time.  But I suppose…this isn't Paris.
We paired the bread we could get with various French cheeses we picked up, and then tossed some steaks on the grill for dinner.
We like and eat Dutch cheeses (such as Gouda) for many things, but after living in France for more than 5 years, it's hard to change some habits.
4) A Morning Beach Ride
Sunday morning I got up and out the door relatively early for a cyclist in Amsterdam on a summer weekend.  There were very few people on the road, and virtually no athletic-focused cyclists out quite yet.  My planned route was a simply 60KM loop out to the beaches and back.  It's a relatively straight-forward ride that has me using one route for the outbound, then a few miles along the beach before a different route for the return.
There's one section on the outbound that's particularly nice where it's a long wooden bridge that sits over some marshland.  The area is super quiet and this only helps cement that: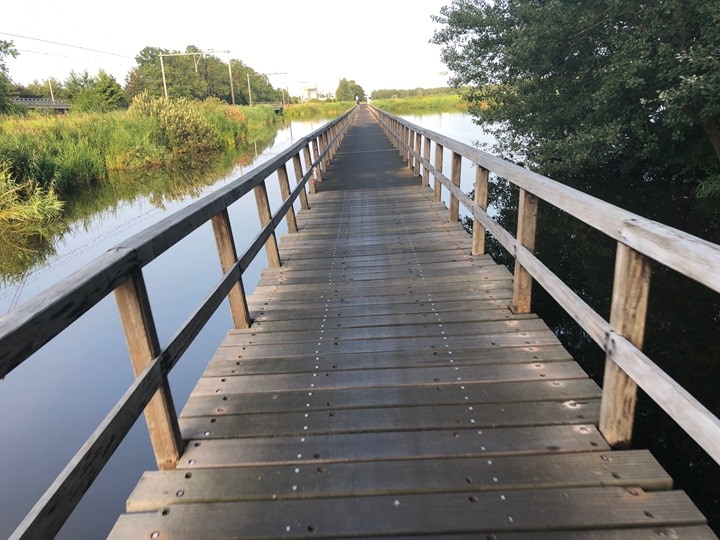 It took me about an hour to reach the beaches, where I snapped a couple of pics before riding south alongside the beach for perhaps 10-12 minutes: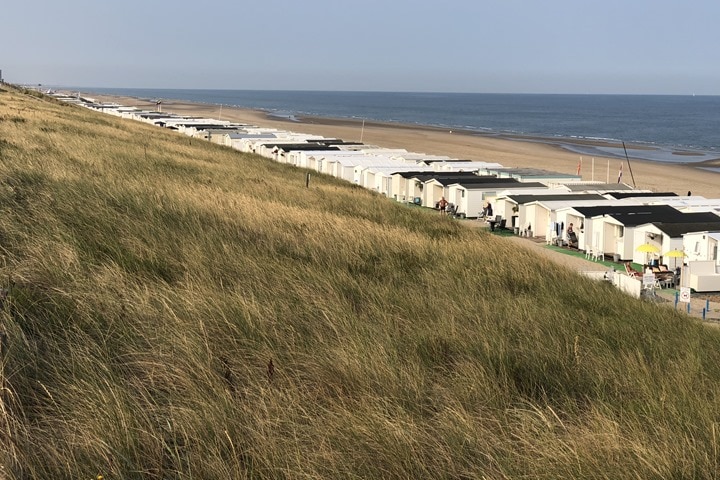 This area has these little cottages of sorts down on the beach itself.  This is opposed to having super expensive beach real-estate, I presume these small portable sized cottages are more affordable.  Kinda nice – making beach real-estate accessible to more folks (and there were a ton of them, about 2-3 layers deep for miles).
After that, I turned inland and headed back towards Amsterdam.  I missed a turn at one point and went freestyle on the wrong side of the river.  My Edge 520 Plus was heavily displeased, but eventually got happy again about 25 minutes later when I got back on the right side of the river.
As I was nearing Amsterdam the flow of athletic-focused cyclists heading opposite me towards the beaches ramped up considerably, at this point it was close to 9:30-10AM and more of the group riders were headed out.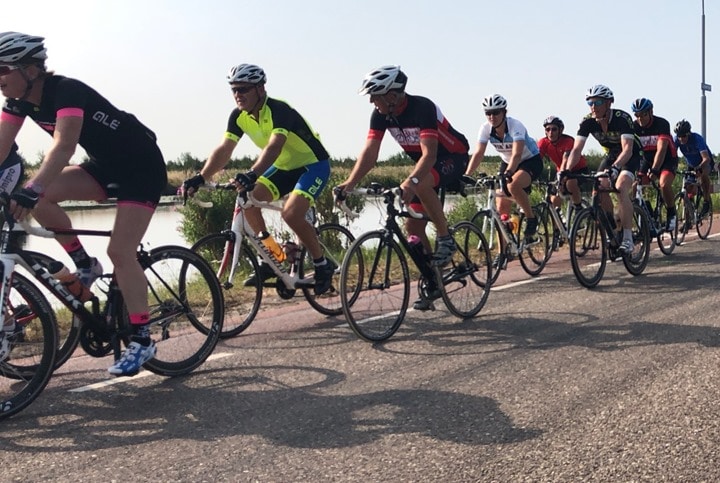 Oh, and these two folks: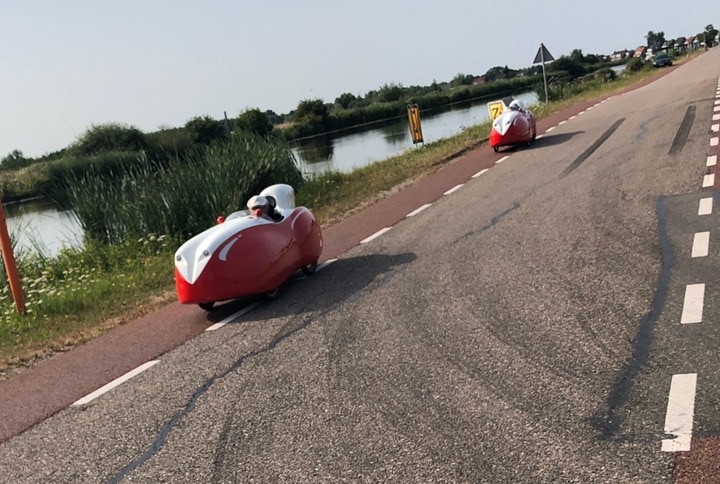 Yup, they win cool bike of the day award!
All in all about 60KM in a touch over 2 hours of riding, with a few minutes of stoppage time at the beach for photos and a gas station for drinks.
I was testing power meters along the way on this ride – comparing the SRM Exakt to the Stages LR and PowerTap G3. So-so results. Also testing heart rate sensors too for an upcoming review or two – but I haven't dug into those results fully yet.
5) Go swimming…sorta.
After my solo bike ride, I cleaned up and then we packed up the kiddos (+ dog) into the cargo bike for a trip down to the forest.  While we had contemplated going to the beach (again, for me) – doing so would have definitely been a haul. Given it took me about an hour on a road bike, my guess is with the cargo bike max speed of 25KPH – we'd be looking at about 70-90 minutes including stop-lights and such.  That's a long time (each way) for two little ones to sit patiently baking in the sun as we rolled along.
So instead, there's a huge outdoor open-air shallow pool in the woods not far from us that was a much better choice.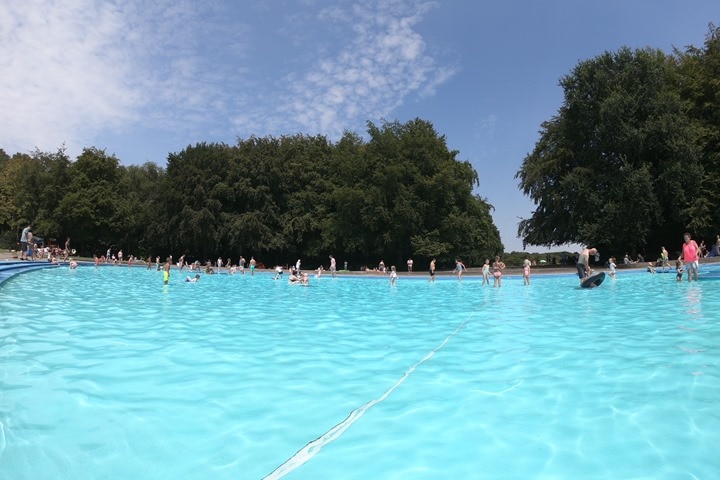 We got all sorts of stuff for a picnic and just enjoyed hanging out there a few hours.  Plus, it was right below the flight path to Amsterdam Schiphol airport, and we got to have a pile of planes buzz our heads – including an A380, B747, B777, and an endless stream of smaller 737's and single-aisle Airbuses.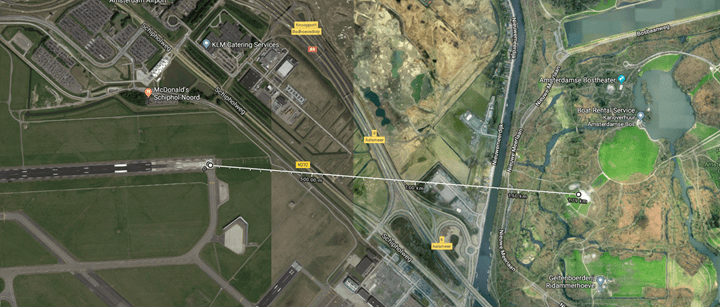 The Peanut got to practice her colors as each plane flew by.  She loves the airplanes.
The trip down to this pool is about 20-25 minutes via bike at an easy/relaxed pace – so just the right duration.
After that, it was time to wrap up the weekend and call it donezo!
With that – thanks for reading, and have a good week ahead!