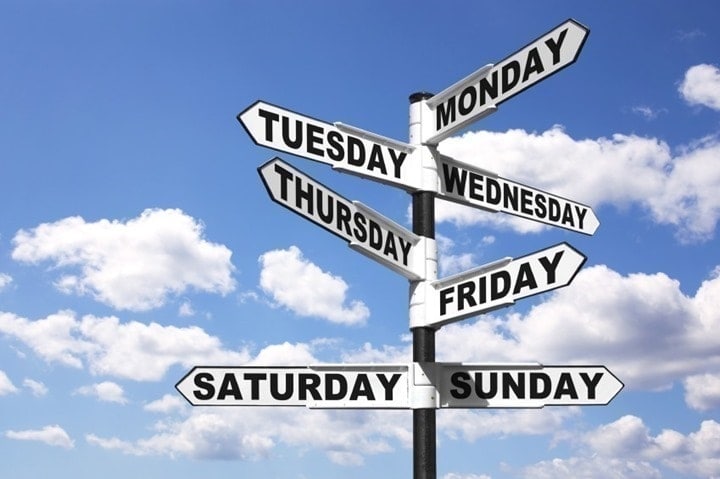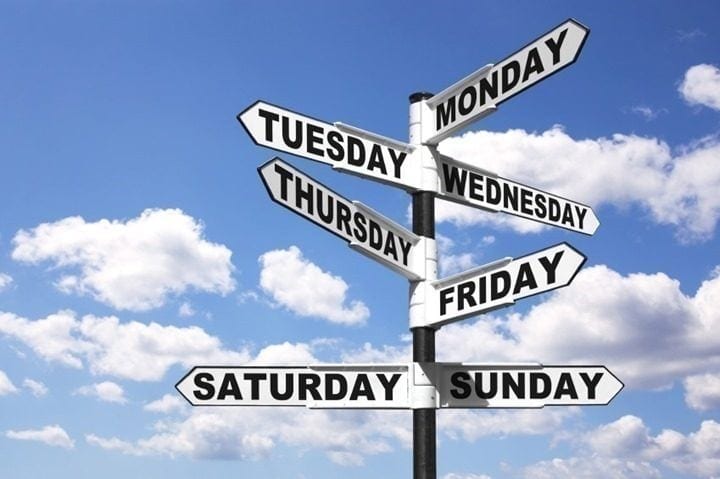 The Week in Review is a collection of both all the goodness I've written during the past week around the internet, as well as a small pile of links I found interesting – generally endurance sports related. I've often wondered what to do with all of the coolness that people write, and while I share a lot of it on Twitter and Facebook, this is a better forum for sending it on to y'all. Most times these different streams don't overlap, so be on the lookout at all these places for good stuff!
So with that, let's get into the action!
DCRAINMAKER.com Posts in the Past Week:
Here's all the goodness that ended up on the main page of DCRainmaker.com this past week:
Saturday: Wahoo KICKR 2018 Trainer In-Depth Review
Wednesday: Bontrager Flare RT & Ion 200 RT Connected Bike Lights In-Depth Review
Monday: Amazon Prime Day's Sports Tech Deals (US and Europe)
And…to give you a bit of a preview till the end of the month, here's what's on the near-term radar: Suunto 9 In-Depth Review, Scosche 24 In-Depth Review, plus Eurobike leftover coverage of aero sensors, the Lezyne Mega C and XL units, and a more detailed post of my Stelvio ride outlined in the video below.  Oh, and of course – the Annual DCR Eurobike RV Tour!!!  Plus whatever else I stick in there like the Wahoo CLIMB In-Depth Review soon likely too!  Glad to be done travelling till September (!), and back to knocking out things.
YouTube Videos I Made This Week:
Here's what hit the tubes over on the You of Tube, definitely don't forget to subscribe there to get notified of videos the second they hit!
(Actually, I published a crapton on YouTube these past two weeks – so instead of putting all the videos here, hit up the link above to see them all, or, my favs below)
Again, I've released some 15 videos in the last two weeks – so definitely hit up the YouTube videos landing page for all the goodness!  And of course whack that subscribe button – slowly closing in on 100,000 YouTube subscribers (thus allowing me to do an entirely unique unboxing!)
Stuff that I found interesting around the interwebs:
Here's a not-so-small smattering of all the random things that I stumbled on while doing my civic duty to find the end of the Internet.
1) There's a Tour de France video game: And apparently it really sucks. Neat to see this article written by someone who seems to be a legit cycling fan.
2) Looking to build a new fitness device/startup? Read this: There's no better person in this space to ask about the successes and failures of that than Eric, the CEO of Pebble.  He put together a solid piece on this, worthy of a quick read.
3) Nikon appears to have discontinued making 360° cameras: No surprise here. Nikon's mostly dismal software was really this camera's major downfall, along with the fact that both GoPro and Garmin quickly more than doubled the resolution of their 360° cameras, leaving Nikon in an odd spot. Also, 360° video is still confusing for most people.
4) Polar in hot water over leaks of private data: This is actually unlike the Strava incident, in that this showed more information than it should have.  Whereas Strava showed information that you told it to show (even if you didn't realize the impacts of what you were doing).  Polar issued a statement here and has made fixes.
5) Upcoming tariffs could impact Fitbit and other wearables: One thing to keep in mind on this though, is that there's wide latitude as to how tariffs are applied within a given device. Meaning, it's not just a 10% or 15% penalty on retail, but rather subcomponents of devices can be tariffed, making the effective tariff much lower in reality.
6) Consumer wearables increasingly being used in clinical trials: No surprise here, a quick overview of some of the major studies and how the tech works (via Mike B.)
7) Golden Cheetah being used by Tour de France teams: Lest you think it's all sponsored usages of TrainingPeaks and Today's Plan, open source cycling analytics software Golden Cheetah is also used. (via Brian L.)
8) Dynastream quietly renames itself 'Garmin Canada': A message was sent to various ANT+ members, but you'll notice the change at the bottom of the ANT+ page.  Personally, I think this is a mistake.  At least with the Dynastream corporate branding, they appeared more as non-Garmin than Garmin (ANT+ employees work in a bit of a silo compared to Garmin employees – given they were a wholly owned subsidiary).  But this branding essentially reminds non-Garmin ANT+ members (of which there are hundreds of companies) that 'At the end of the day, you're still competing with Garmin'.  While that was certainly true prior to the rename, at least it wasn't in your face.  Just my two cents.
Sports Technology Software/Firmware Updates This Week:
Each week I quickly highlight some of the new firmware, app, software and website service updates that I see go out. If you're a sports technology company and release an update – shoot me a quick note (just one-liners are perfect, or Tweet it at me is even better) and I'll make mention of it here. If I don't know about it, I won't be able to post about it. Sound good?  Oh – and if you want to get a head start on things, this page is a great resource for watching Garmin firmware updates.
Garmin FR935 BETA firmware update: Just minor updates.
…and, apparently that's it for updates this week. Slow week, guess all the devs are watching Le Tour!
—
With that – thanks for reading!