With the weather deciding to normalize a bit for the weekend (down from the near 100°F/38°C temps), we were able to enjoy things a wee bit more, and have actual energy to do stuff beyond laze on the couch staring into a fan. Here's what we were up to!
1) Run around the lake
I headed out Saturday midday for a loop around the lake nearby. Technically it's more of a bulge in the river, but most people here call it a lake.  I suppose it's bracketed on one end with the locks – so that might make it more lakeish.
In any case, my plan was about a 7.5ish mile run.  I roughly sketched it out in Easy Route before I headed out, and it seemed pretty straightforward.  I'd run both sides of it, and ridden all around it numerous times.  As with everything I do in/around Amsterdam, it was pancake flat.  But totally quiet and without a single stopping point: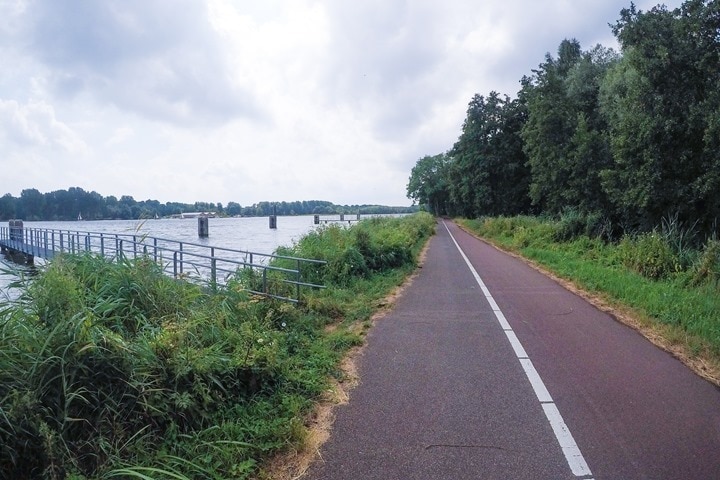 Except one little problem. Turns out where the mapping software had assumed a bridge would be was actually a boat crossing.  Not a far crossing – maybe 30-50-meters in distance on a little boat with an operator.  But I lacked any money on my run, so I had to keep on going down to the next bridge crossing a mile or two later (and then backtrack said distance as well).  Doh.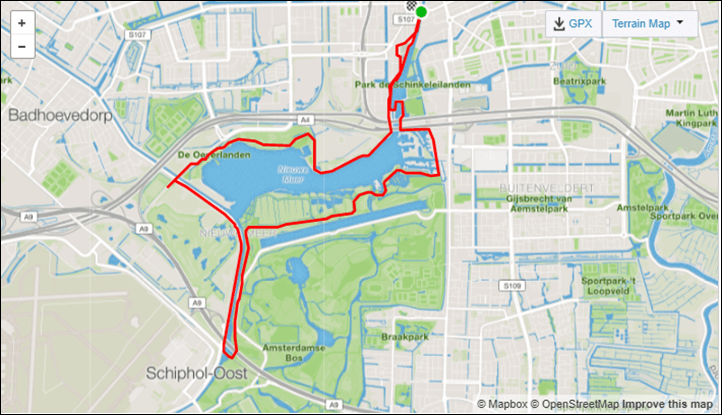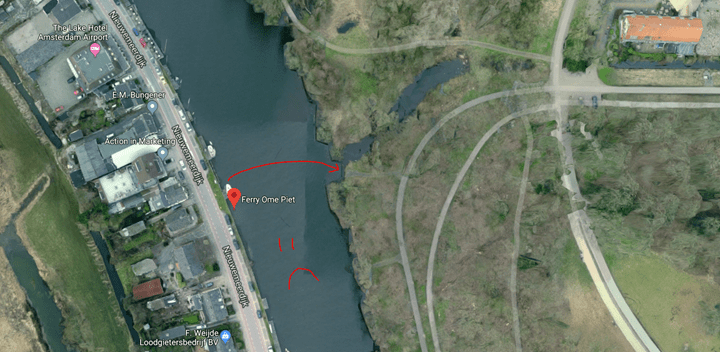 It didn't really matter too much in terms of running distance, it was more about the time I had allocated before I had to be back for people showing up for a BBQ.
Luckily, the weather finally cooled down and thus my paces were nice and consistent throughout – so I got back in good time.  Woot!
2) Shooting A Suunto 9 Video
Despite getting back a bit late, our guests hadn't shown up for the BBQ – so that gave me a few minutes to knock out the intro to a video I'd shoot.  I'd then finish the video later on that afternoon after folks had left.
It was a simple user interface video of all the menu options and things you can poke at within the Suunto 9 GPS watch.  For whatever reasons these videos tend to do fairly well for me on YouTube, and have for a number of years.  I meant to do this Suunto one early, but I tend to like to do them either immediately following a workout, or when I've got some clean data to show/look at.
That also means I need to do them during normal daylight so the screen looks acceptable (shooting these indoors is really tough in most cases due to screen reflectivity or lighting).
This one ended up at 18 minutes and 59 seconds, which is about normal for these.  They tend to be kinda long, but most of them end up with 100K views or more within a year.  Heck, the Fenix 5+ variant I shot just over a month ago already has 56K views.  The Suunto Spartan Ultra one I shot two summers ago has 167K views.  Which of course on YouTube means I made like $3.28.
Thankfully, my goal is to shoot these in a single cohesive shot with almost no editing – so my work-effort is pretty simple…in theory.
3) A Birthday BBQ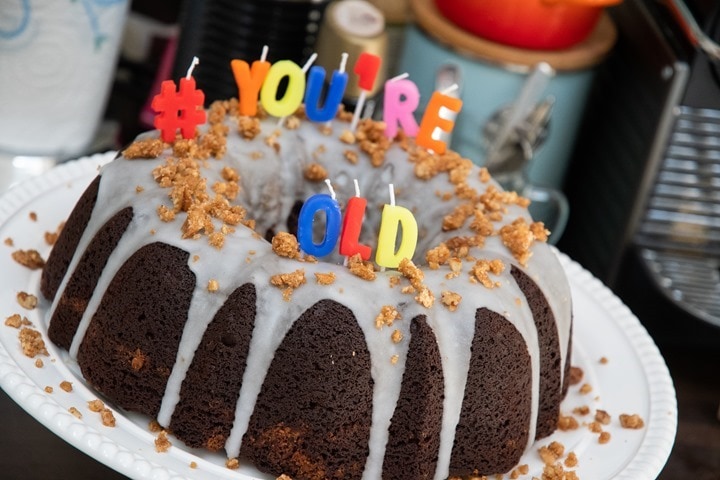 Saturday afternoon we had a gaggle of friends over (along with their kids the same age as ours) to celebrate my birthday. The Girl whipped up the above cake, and decorated it with said candle layout. Thanks…I think?
I apparently only took a single photo during the party – of this champagne and a birthday card with some half-eaten guac in the back.  Also, there are two children's Ikea bowls and a kid's smoothie cup from Australia in the background.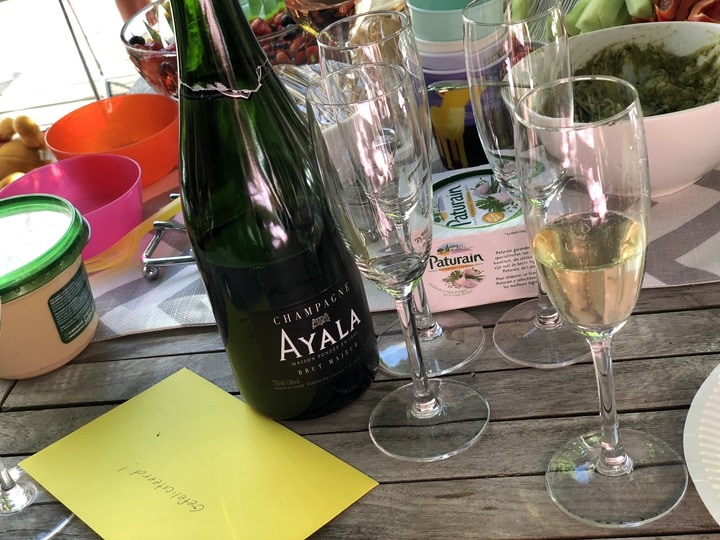 We lit up the grill of course and simply enjoyed the afternoon outside.  But again, all I've got for it is this photo above. My bad.
4) Working on a Pizza Oven
Last week while scrolling through Instagram (you know I actually have an Instagram account, right?) I got an ad for this crazy cool portable pizza oven (which is actually even cheaper in Europe somehow).  I'll give Instagram cred that it's incredibly good at figuring out what I might be suckered into buying.  I also got an ad last week for this camera thingy, that I might procure for the studio.  Given I only follow real-life friends/family in Instagram, and no companies/organizational accounts*/peoples, it's impressive that it can figure out what I do and don't like somehow.
(*Actually, I follow the donut shop and breakfast place…because, donuts?).
In any event, while the potential purchase of the camera thingy doesn't need to go through The Boss approval system (as it'd be considered a 'work expense'), the pizza oven must follow a very different purchase approval system. Namely, The Girl's system. A system for which there is no defined process normally. It exists purely in the abstract, thus to allow the rules to be changed at any point in time.
Most such food-related device/book purchase requests get rejected outright, with no system or process for appeal.  But this time I must have done something right as I instead got back an approval contract. Albeit one with contingencies.
Said contract includes a bunch of things I have to do – almost all of which are related to boxes and crap we haven't unpacked from the move still, or, connect the cable box that's in a different room to the TV somehow.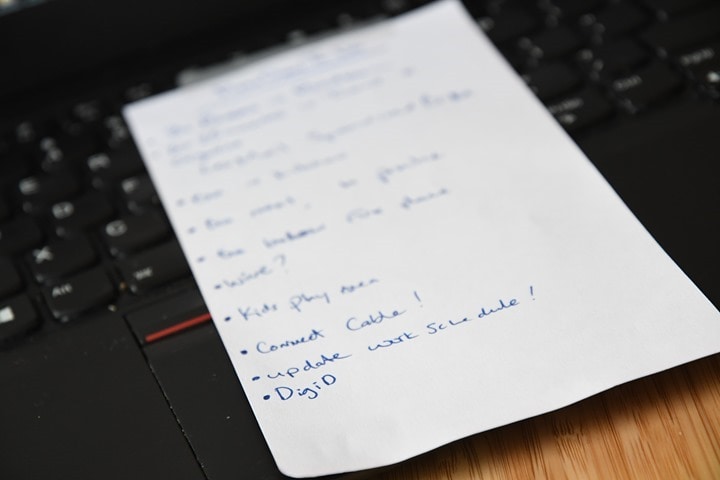 But again – the important part is that I've at least got a designed path to pizza oven success here!
I did make significant headway on one item on the list – the worst one of all, but it's not likely to be done for a few more days, as it requires making probably 4-5 trips back and forth with the cargo bike to the home supply store getting 25KG bags of sand (4-5 per trip).
The others won't take long either – so hopefully I'll get a pizza oven in the next week or two.  I'll keep you updated!
5) Holy Ravioli
Sunday afternoon we rounded up the kiddos and tossed them in the bike for a loop around town, ending up at an Italian spot called Hello Ravioli. As you might surmise, they make…raviolis.
You can sit there and eat, get the food as take-out already cooked, or get it as take-out to cook later – which is exactly what we did.  We picked up a forest mushroom ravioli, and a veal ravioli.  Along with a bit of sage butter sauce for later.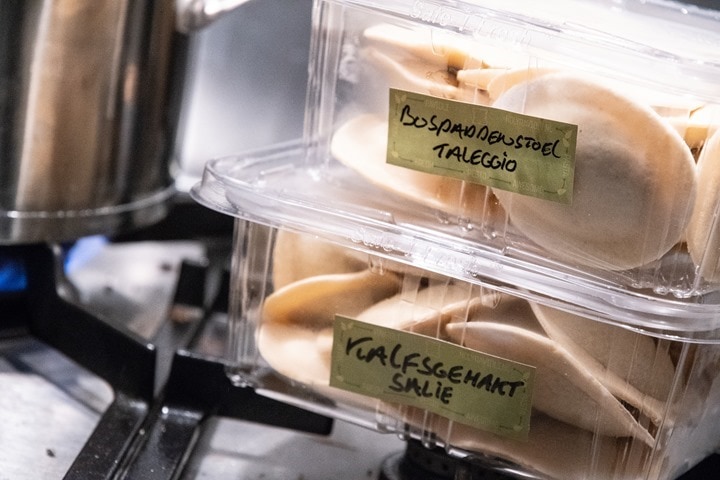 Overall they were quite solid. We'd go back again for sure, though, we'd probably just make our own sauces as usual.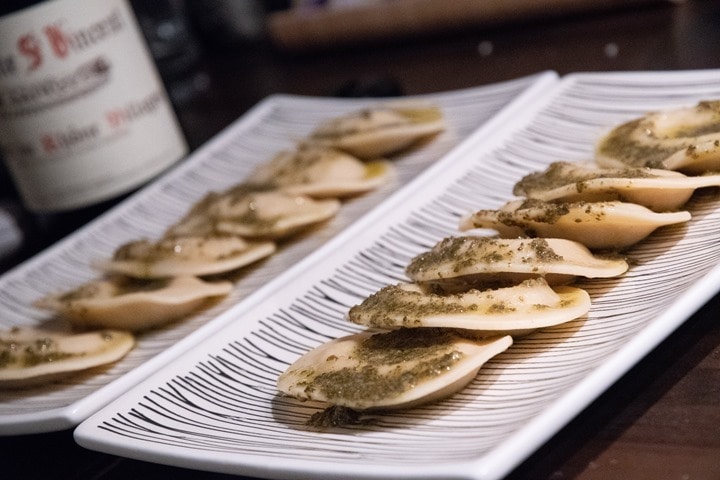 With that and the kids in bed it was off to watch the latest season of Orange is The New Black…which, two episodes in is moving rather slowly. :-/
Have a great week all!