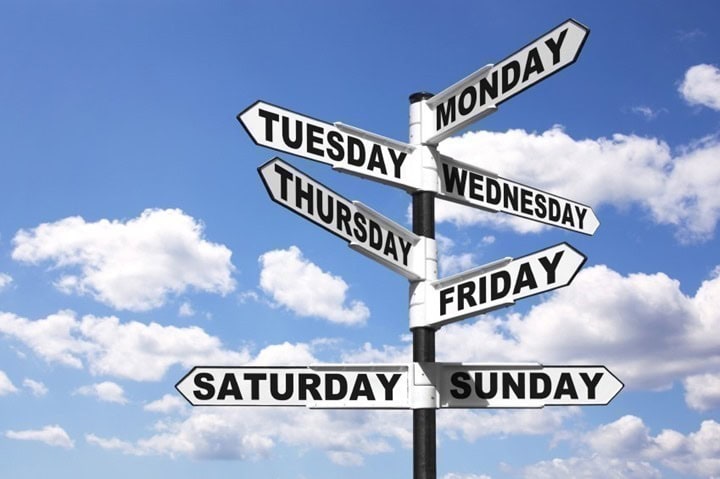 The Week in Review is a collection of both all the goodness I've written during the past week around the internet, as well as a small pile of links I found interesting – generally endurance sports related. I've often wondered what to do with all of the coolness that people write, and while I share a lot of it on Twitter and Facebook, this is a better forum for sending it on to y'all. Most times these different streams don't overlap, so be on the lookout at all these places for good stuff!
So with that, let's get into the action!
DCRainmaker.com posts in the past week:
Here's all the goodness that ended up on the main page of DCRainmaker.com this past week:
Sunday: Week in Review–July 23rd, 2017
Sunday: Tour de France 2017- The Finish in Paris
Monday: 5 Random Things I Did This Weekend
Tuesday: Best Bike Computer 2017: Garmin Edge 520 vs Wahoo ELEMNT BOLT
Thursday: DCR Facebook Live Q&A Tomorrow –July 28th!
Sunday: In case ya missed it: DCR Live Q&A Recording Available
In general, this week would definitely be categorized as a 'prep week' ahead of a busy week. It'll actually flip-flop like this for the next 3-4 weeks till Eurobike. August is gonna be full of goods!
Sports Tech Deals This Week:
Below is the current list of deals in the sports tech realm.
Product

Sale Price

Amazon

Sale Notes

Garmin HRM-DUAL (ANT+/Bluetooth Smart Strap) - 35% off!
$69
$45
Amazon
This is Garmin's ideal strap if you just want an affordable dual ANT+/Bluetooth Smart option, especially when it's on sale like this - it really becomes the best deal out there right now for a multi-connection strap.
New this week include $20 off the GoPro Hero5 Session, and 20% off GoPro accessories (except Karma accessories for some bizarre reason.)
Also of note is that the Wahoo ELEMNT rebate ends tomorrow, as does the $100 off the Edge 1000.  And the Cycliq sale ends Tuesday.
YouTube Videos I Published:
Here's some YouTube goodness that I published this past week, don't forget to subscribe!
Well…no YouTube this time, but on Facebook instead (you don't need an account to watch).
Stuff that I found interesting around the interwebs:
Here's a not-so-small smattering of all the random things that I stumbled on while doing my civic duty to find the end of the Internet.
1) GoPro's Tour de France 2017 Final Edit: They did a bunch of mini-edits throughout the Tour (see the full playlist here), but here's the final edit for this year's Tour.  It's a bit different in tone than past years, but more of a storyline this time.  I saw the small team of these guys around often, and they hustled their ass off on every stage.
2) Wait, TomTom's dead too? This is definitely not the best month for sports tech.  With Recon bowing out last week, insinuations from TomTom's own investor call says they may be exiting the sports tech portion of their business.  This would definitely be a blow to the inexpensive end of the market (for which TomTom thrives).  Their challenge though is gaining interest in North America, alongside finding ways to get mainstream/tech press excited about their products (which again, are incredibly good values for the prices).
3) Fitbit's app store will be based on Pebble's SDK: No real surprise here, but nice to see the confirmation of it.
4) Chief Commissaire who disqualified Sagan calls for video reviews: Well then, don't be bringing in logic too fast now!
5) Another look at the tracking airplanes of the Tour de France: I talked a little bit about this during my TdF Dimension Data behind the scenes post, but this video showing the trace of the airplane as it follows the route is pretty darn cool. (via Rodrigo)
6) Tour de France Speed and Distance Trends – 1947 – 2017: Super interesting stuff, from where this race sits as far as overall speed, to overall distance per stage.  Fascinating plots by Alex.
7) Rapha set to go for $262 Million USD! Potential buyers include Aston Martin.  It'll be interesting to see what it actually goes for though, as this seems a bit…over the top…to me. (Via Race Radio)
8) Suunto sees financial recovery in Q2 compared to Q1: Some interesting tidbits in their just released Q2 financial report, which shows them tracking 7% higher than last year. That's logical, since last year would have been pre-Spartan, whereby people were waiting for new products.  However, what was most interesting was going back to the Q1 report, which I hadn't seen before to see the huge hit they took in Q1, being down 27% YoY.  But they've done good work in 2017 addressing many of the Spartan shortcomings, and so they're seeing the results of that.  All of the quarterly reports are available here, including full presentations.  Suunto is categorized as 'Sports Instruments'.
Sports Technology Software/Firmware Updates This Week:
Each week I quickly highlight some of the new firmware, app, software and website service updates that I see go out. If you're a sports technology company and release an update – shoot me a quick note (just one-liners are perfect, or Tweet it at me is even better) and I'll make mention of it here. If I don't know about it, I won't be able to post about it. Sound good?  Oh – and if you want to get a head start on things, this page is a great resource for watching Garmin firmware updates.
Garmin VIRB 360 Firmware Update: Improved photo quality, and streaming 4K options (for the co-announced Facebook 4K live streaming functionality).
Garmin Fenix3/Fenix3 HR BETA Firmware Update: Yup, it actually got an update.mostly fixes, though one additional new feature for recording HR data into the files.
Garmin Fenix 5/5S/5X BETA Firmware Updates: A pile of fixes, and some new features.
GoPro Hero5 & Hero5 Session Firmware Update: Adds new QuikStories feature to have autocreated movies ready to go.  Also adds some performance tweaks.
—
Thanks for reading!