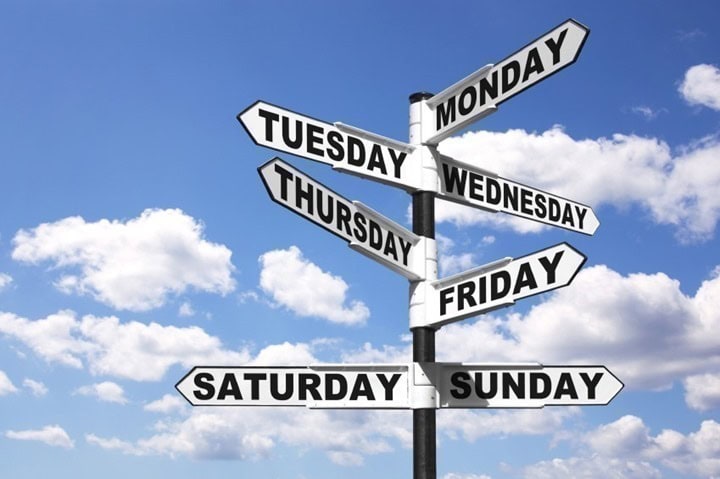 The Week in Review is a collection of both all the goodness I've written during the past week around the internet, as well as a small pile of links I found interesting – generally endurance sports related. I've often wondered what to do with all of the coolness that people write, and while I share a lot of it on Twitter and Facebook, this is a better forum for sending it on to y'all. Most times these different streams don't overlap, so be on the lookout at all these places for good stuff!
So with that, let's get into the action!
DCRainmaker.com posts in the past week:
Here's all the goodness that ended up on the main page of DCRainmaker.com this past week:
Sunday: Week in Review–July 17th, 2017
Tuesday: Wahoo Rolls Out ELEMNT/BOLT Live Tracking with Data & Routes
Wednesday: Xert rolls out free real-time FTP app on Garmin devices
Thursday: Garmin Acquires Cycling Aerodynamics Company Alphamantis
Thursday: Hands-on: Airdog's new ADII sports-tracking drone
Friday: Wahoo's New 2017 KICKR SNAP Trainer: Hands-on
Friday: Strava will now fix your Garmin or phone when you break it riding…or not.
Sports Tech Deals This Week:
Below is the current list of deals in the sports tech realm.  Of note is the addition this week of the Cycliq Fly6 (back-light/camera combo) and Fly12 (front-light/camera combo) at $97 and $199.  That's a solid deal, especially for the Fly6.
Product

Sale Price

Amazon

Sale Notes

Garmin HRM-DUAL (ANT+/Bluetooth Smart Strap) - 35% off!
$69
$45
Amazon
This is Garmin's ideal strap if you just want an affordable dual ANT+/Bluetooth Smart option, especially when it's on sale like this - it really becomes the best deal out there right now for a multi-connection strap.
Also of note is that ELEMNT $80 rebate for the larger unit.  Helps to equalize the price compared to the smaller BOLT.  Both contain the same software, though the larger unit has an additional LED stripe.
Oh…and ProTip: Swing back by this page sometime mid-morning on Monday US Eastern time for a very time-limited deal on some products.
YouTube Videos I Published:
Here's some YouTube goodness that I published this past week, don't forget to subscribe!
DCR Podcast:
By the time you read this, another episode will hopefully have dropped.  If not, I suggest keeping an eye out on your feed.  We recorded one Friday night so it should be out as soon as Ben finishes golfing or something.
Stuff that I found interesting around the interwebs:
Here's a not-so-small smattering of all the random things that I stumbled on while doing my civic duty to find the end of the Internet.
1) It's dead, Jim: This will come as no surprise, but Intel has killed off their wearables division.  What remains slightly unclear is if Recon is technically part of that or not.  Of course, they previously pseudo-killed Basis by recalling the product and then shutting down the site.  It'd be interesting to know how this impacts New Balance, who worked closely with Intel on their Run IQ Android Wear watch, whereby Intel did much of the work (including ongoing updates).
2) Alaska Airlines now charges $25 for bikes: Sweet! Far more reasonable than the $150USD (one-way) that United or others charge.  I still have really good luck with my bike bag, but if you get pinched, I'd rather only pay $25. (via Race Radio)
3) Well that was cold: I was looking forward to seeing how the Alaskaman triathlon (first year) went last weekend.  The pics don't disappoint!
4) A different look at the Tour de France live tracking platform: A week or so ago I showed you a behind-the-scenes on Dimension Data's live tracking platform.  This past week Cycling Maven put together a video during his TdF Vlog about it.  Cool stuff.
5) What's on Team Cannondale-Drapac's bike computers? Ask and you shall receive. Each rider lists what data fields/pages they use. (via Harald)
6) Why 'the unicorn' shouldn't be used for health startups: Interesting perspective on health startup valuations from a business angle.
7) Tesla is paying employees to commute by bike: File this into the list of things you didn't expect.
8) Update on this: GoPro water bottle mount: Last week I mentioned this, and my skepticism that it would arrive within the previously stated August timeframe, or that it might arrive at all for the price.  Astoundingly it actually came on Wednesday this past week.  Seriously, fastest crowd funding thing ever for me.  Quality seems just fine, though I haven't really done any super detailed testing.
Sports Technology Software/Firmware Updates This Week:
Each week I quickly highlight some of the new firmware, app, software and website service updates that I see go out. If you're a sports technology company and release an update – shoot me a quick note (just one-liners are perfect, or Tweet it at me is even better) and I'll make mention of it here. If I don't know about it, I won't be able to post about it. Sound good?  Oh – and if you want to get a head start on things, this page is a great resource for watching Garmin firmware updates.
Garmin FR735XT Beta Firmware Update: Added swimming countdown timer, also some other tweaks/fixes.
Garmin Varia Radar Firmware Update: Radar and LED improvements, some other bug fixes.
Garmin VIRB Edit update: Minor tweaks and fixes.
Garmin Vivosmart 3 Firmware Update: Actually a whole pile of tweaks and new things.
PowerTap P1 Firmware Update: Minor bug fixes, some additional fixes for the P1S
Wahoo Fitness ELEMNT/ELEMNT BOLT Firmware Update: Added live tracking and a few other tweaks (discussed in full post up above).
—
Thanks for reading!