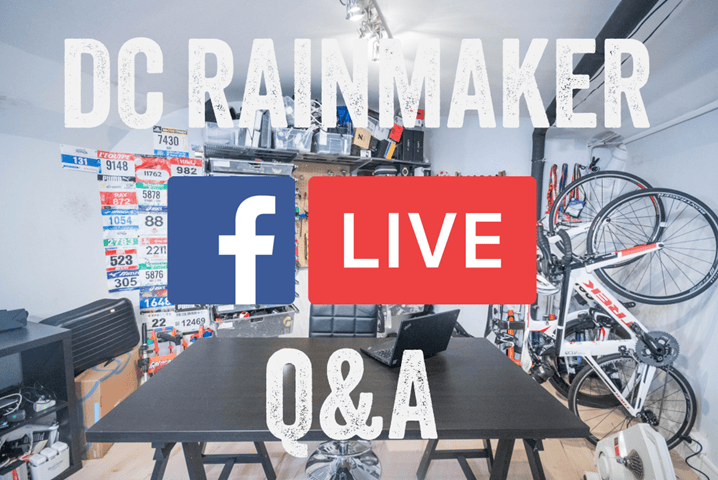 It's time.
Again.
Because, well, it's been a long time since the last time.  Plus, The Girl will be joining me this time!
Tomorrow (aka this Friday) I'll get be hosting a Facebook Live Q&A session for anything you've got questions on.  Last time we had craptons of questions (like hundreds), so I'll try and get through as many as I can.  In fact, you can watch the last few sessions here.
So if you've got questions saved up about sports technology – be it bike computers, action cams, running watches, or even drones.  I'm here for ya.  Or if you just want some inside scoop about how some aspect of the sports technology world works, I'll probably even answer that too.  Or we can talk about Eurobike coming up in 30 days.  Heck, I'll even take questions about what life is like here in Paris (5 years this month!!!), or whatever else floats your boat.  It's like a Reddit AMA (Ask Me Anything)…without being on Reddit.  I'll be hanging around right in the DCR Cave to answer them!
But more than tech Q&A – it should be fun, after all, it's a Friday in the summer. Speaking of times, here are the time zones:
Central European Time (That's me!): 5PM (17:00)
London and related Time: 4PM (16:00)
US East Coast Time: 11AM
US West Coast Time: 8AM
Sydney Time: 1AM Saturday (sorry!)
Dubai Time: 7PM (19:00)
I promise you Australians that at some point I'll do one that's in your time zone.  Or, you could just man up, grab a pint and enjoy the show.  It's Friday night after all!
Ok, everyone else can figure it out pretty easily from the above.  Or, you can just follow along on Twitter, and I'll tweet it out about 15 minutes prior.  And of course, if you're on Facebook following the DC Rainmaker Facebook page, you'll get notified instantly too – depending on your Facebook settings.  So basically, it's just best to Like the Facebook page so you don't have to think about remembering it.
With that – see ya tomorrow!