It's been a busy few days in the DCR realm, as my parents came into town and we headed up to Bruges, Belgium for the weekend.  It's about a 3-hour drive from Paris.  While Bruges is well known to the cycling world as the start of the Tour of Flanders race, it's known beyond the cycling world as just being a picturesque town.  Oh, and beer.  And chocolate.  Lots of beer and chocolate.
You had me at chocolate shops: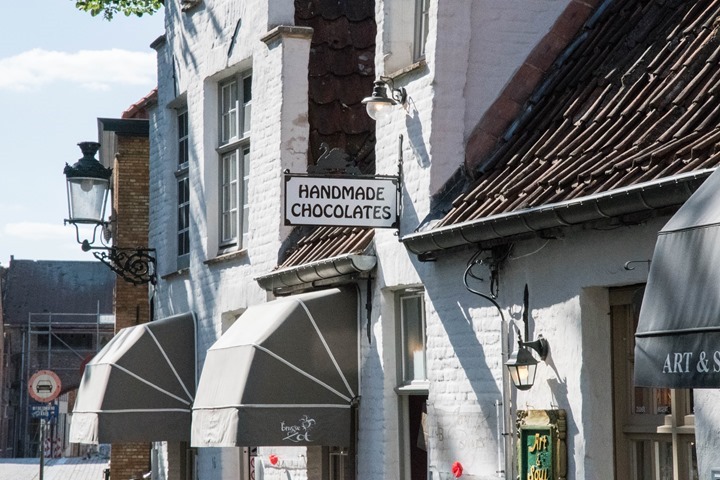 Ahh yes, chocolate.
So.
Much.
Chocolate.
Pretty much every store you turn to has chocolate goods of some sort.  Be it legit artisanal chocolate, or more bulk-made chocolates – there's plenty of chocolates to be had of all varieties and in all shapes and sizes.  Basically you can get all the parts for the kitchen sink made here in chocolate.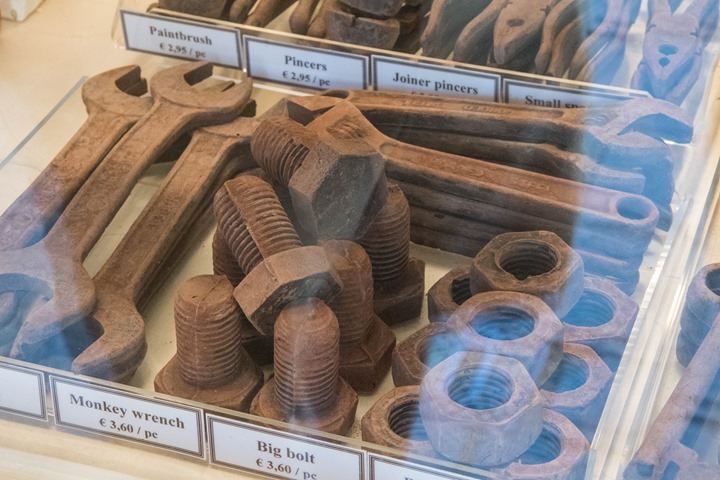 Bowls and bowls of chocolate.  I always like the flatter pieces such as below that can be broken apart and you just buy what you want based on weight.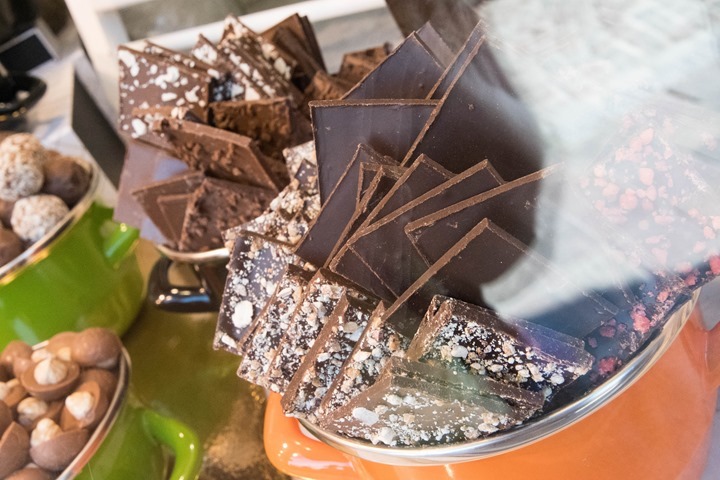 We found this one shop that stepped it up though.  They made waffles, stuck a stick through them, and then added chocolate on top of that.  Plus decorations like nuts, M&M's and so on.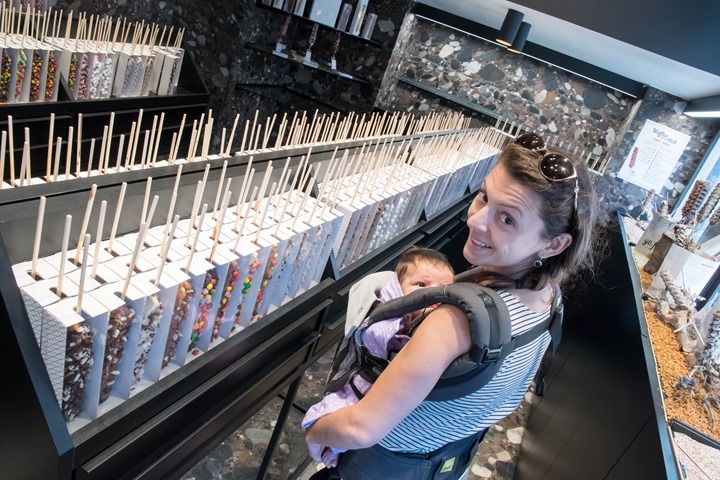 Then there was this other shop that was also weight-based, but you could basically fill up a box for 6EUR.  I'm a fan of that shop, mostly because you were literally like a kid in the candy shop.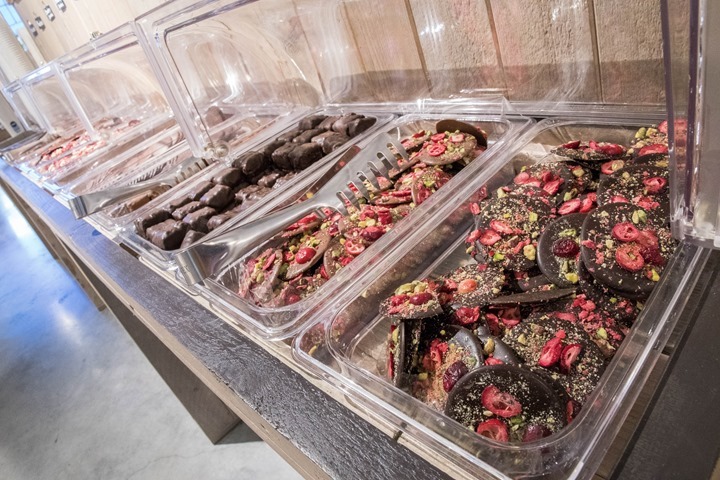 Whenever The Girl and I go to these types of shops we get two of everything, and then do a taste testing later on.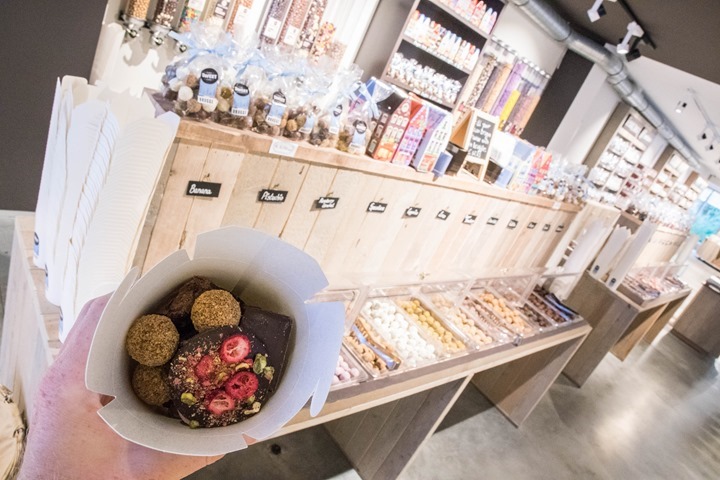 As with any place you buy completely different chocolates based purely on weight, you'll get a fair bit of variety in chocolate quality.  Some of the chocolates were good, while others weren't worth the calories.  The only way to take care of that problem is simply get more chocolate, obviously.
Wandering the streets and canals: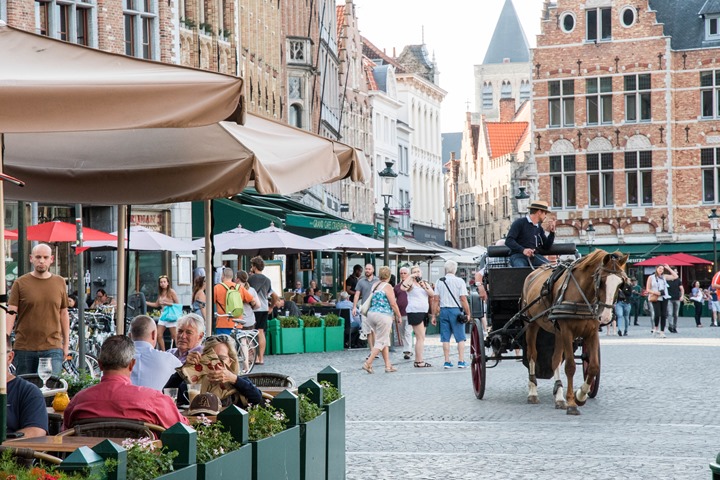 Of course there's plenty to do besides sample chocolate and beer (not sure why you'd do those other things though?).  We did a bunch of walking around town.  Though, I wish I had a small bicycle for the weekend.  That was definitely the preferred mode of transport in the city center.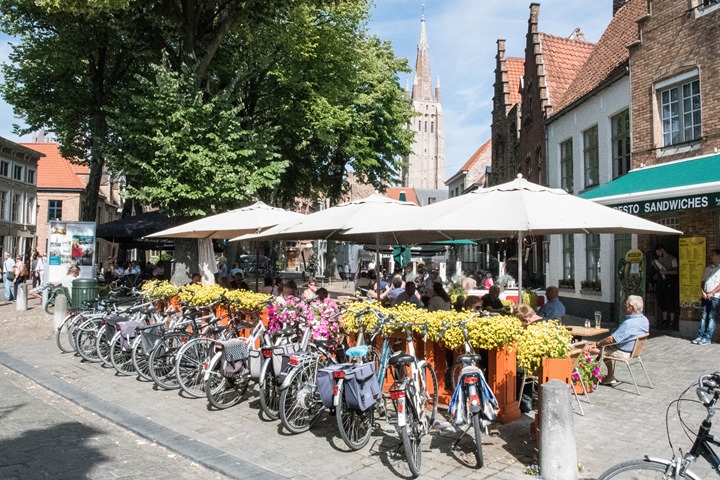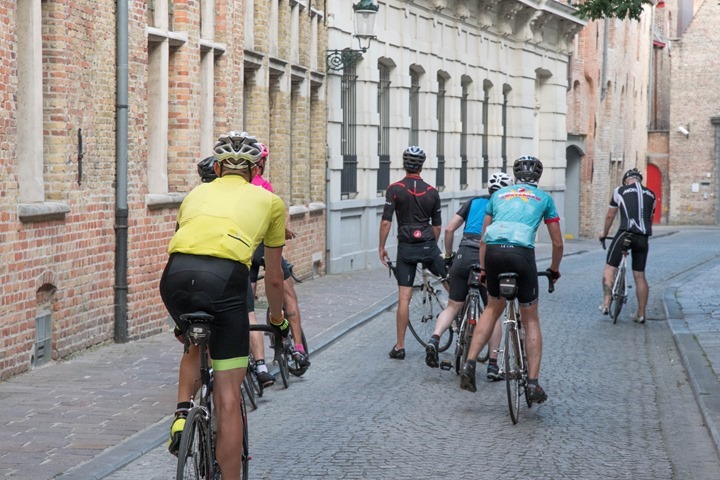 Lacking a bike, the next best thing would be a boat.  We paid less than 10EUR for a 30-40 minute tour of the city via this boat below.  It was worth the reasonable rate, and a nice reprieve from the busy streets. Plus, since we did the boat on a Friday, we were able to skip having to wait.  On the weekend, the waits can be over an hour!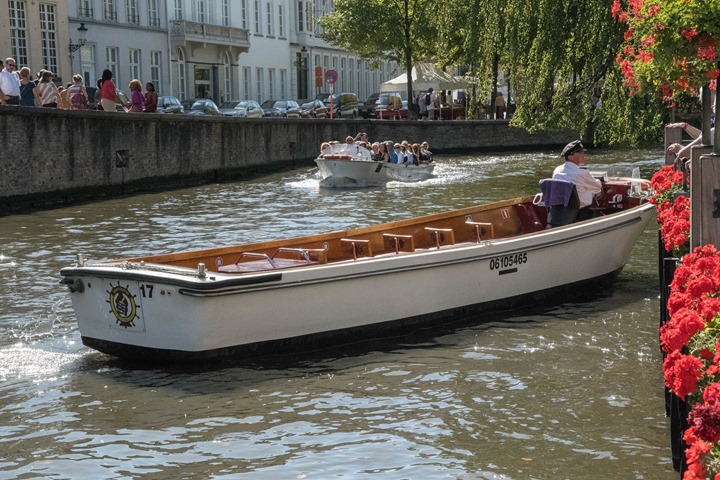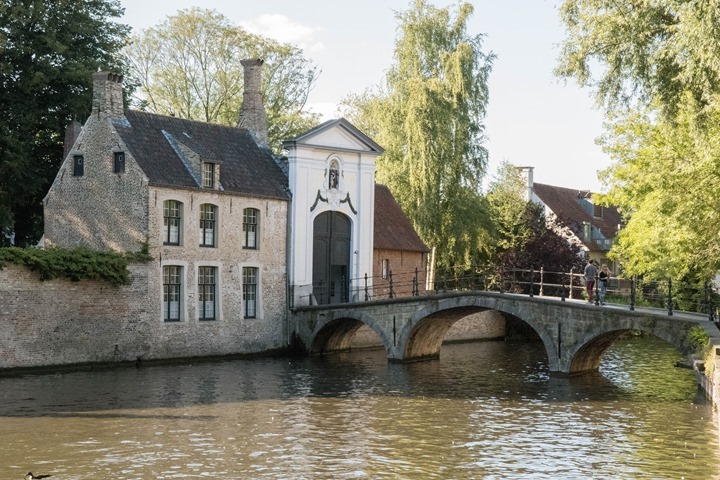 It's definitely a pretty little town though, whether you move around by boat, bike, or just feet.
A Bruges Runaround:
Saturday morning I headed out for a run around the town.  I spent approximately 6 seconds doing research before I walked out the door, but in doing said research I found there was a nice running/riding path that followed the river making a loop around the city.  A bit of a perimeter route of sorts.  It was almost perfectly 10K if executed correctly from city center.  The 'executed correctly' part being the key piece to consider.
As you can see below, there was one portion on the northern edge that wasn't terribly clear.  In looking at other people's attempts later on, I could see how many didn't quite know where to go at that particular point either.  I could have downloaded maps to my GPS devices, but that seemed like a lot of effort (and it is a pain, none of these mainstream devices make that simple or quick to do from a phone).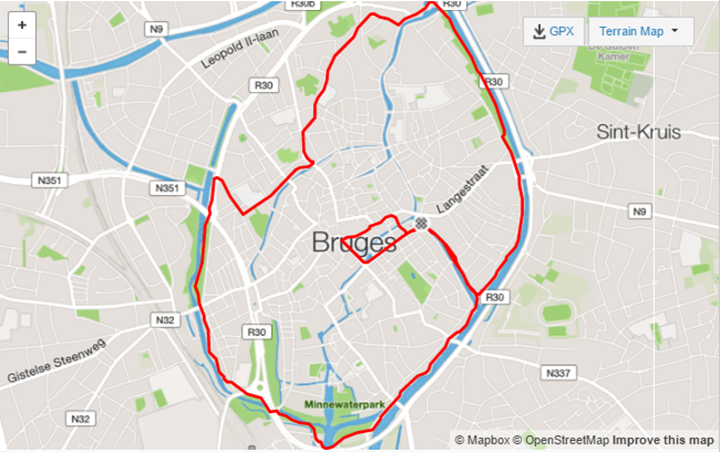 No worries, it all worked out.  I got to see a number of windmills: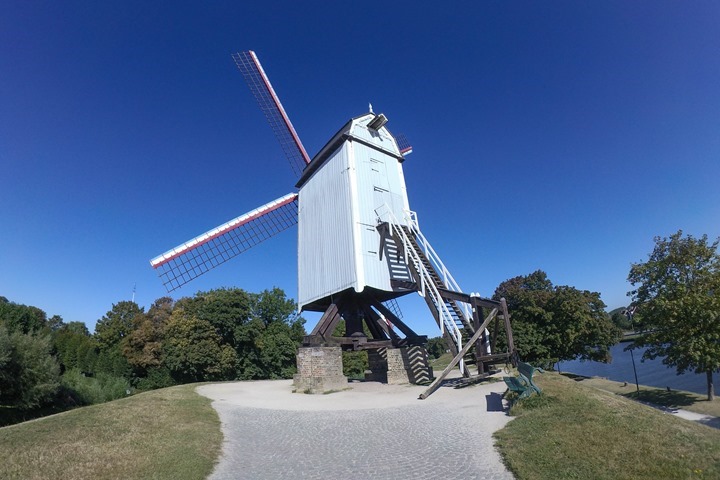 The trail looped through the trees and along the river – so it was great in terms of getting shade from the sun.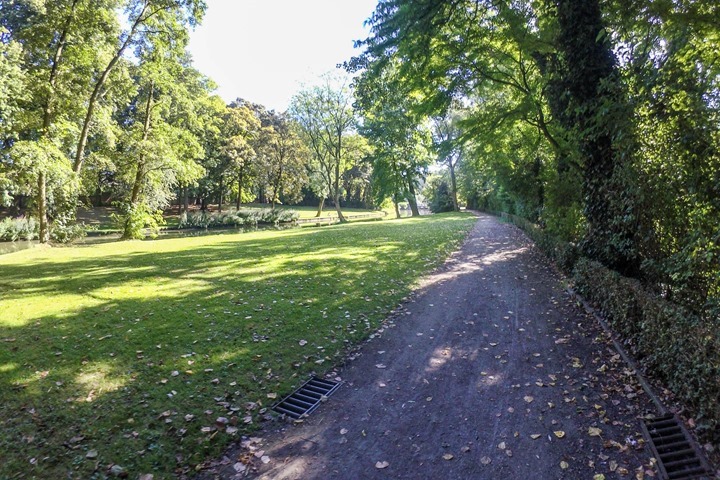 Plus, once inside the city the streets were nice and calm before the crowds thronged in for the day.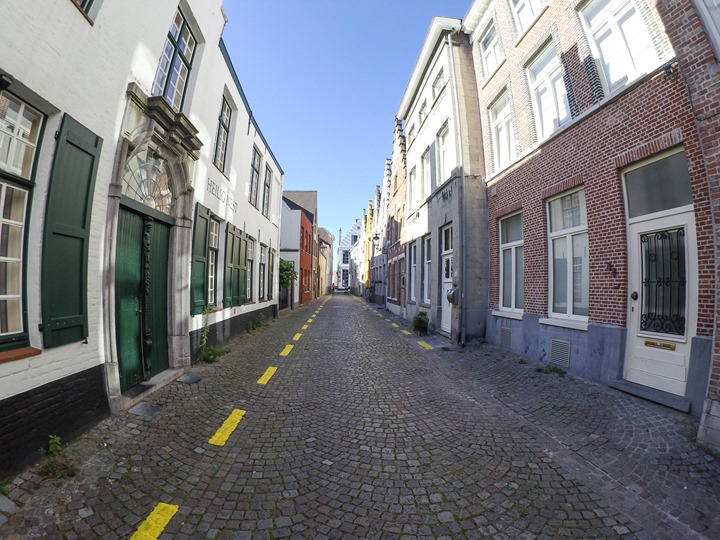 Not too shabby for a 10K.  I had worn on this run the Polar M600, Suunto Spartan Ultra, and the Garmin FR735XT. Plus some other stuff.  The photos were from the Garmin VIRB Ultra 30.
Got mussels?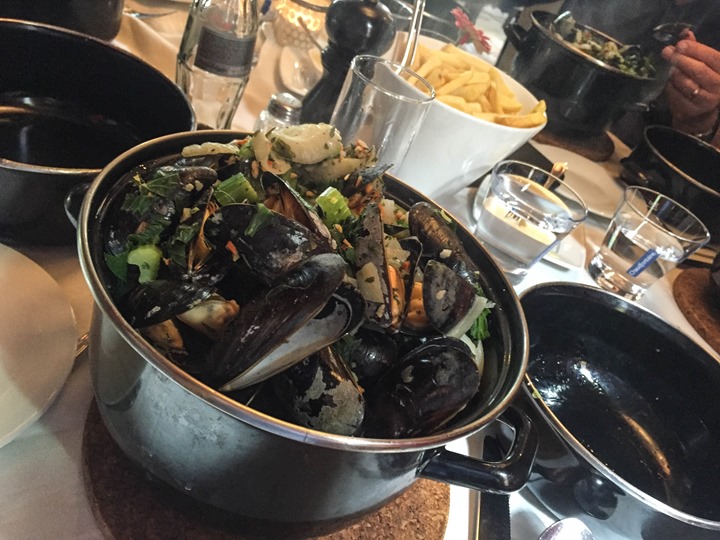 You can never have too many mussels. They're fantastic.  And Bruges is well known for those too.  I've got a long history of ordering and/or preparing mussels – so I was looking forward to seeing how well Bruges delivered on that front.
On the mussels side, they seemed to do quite well.  You didn't get quite as much variety in sauces as you might in Normandy or elsewhere along the French coast (in particular, my bacon (lardon) cream sauce wasn't to be found).  But, the mussels themselves were of nice size and pretty well prepared in terms of being cleaned and without cracked shells (we sampled repeatedly at different spots).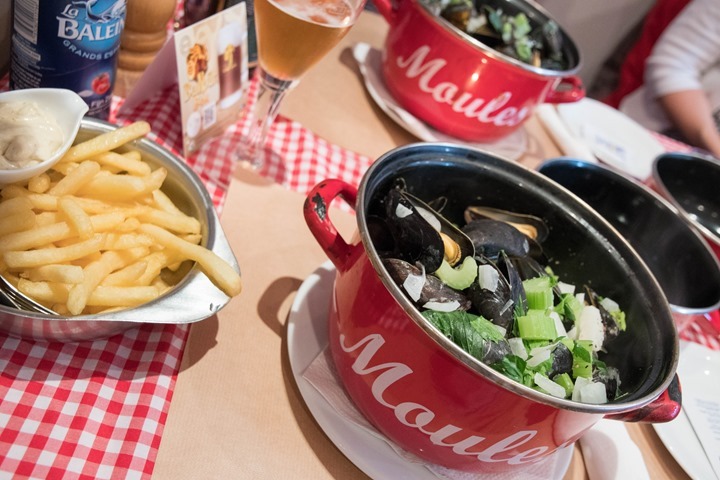 I would say the fries could have used a bit more work.  The trend we saw was more of a 'softer' fry than that of a crispier one that I tend to prefer.  But, to each their own.  That just left me with more room for mussels.
Enjoying some beer:
In looking at the '5 Random Things' activities list here, only one out of five included a workout.  Though, at least we walked everywhere.  Unfortunately, everywhere in a small town is still a small amount of walking.  No worries, we walked to the brewery as well.
Like most tourists to the city, we ended up at De Halve Maan brewery.  You pay 8 Euros and you'll get a 45 minute brewery tour and a free beer at the end of a it. Not too shabby.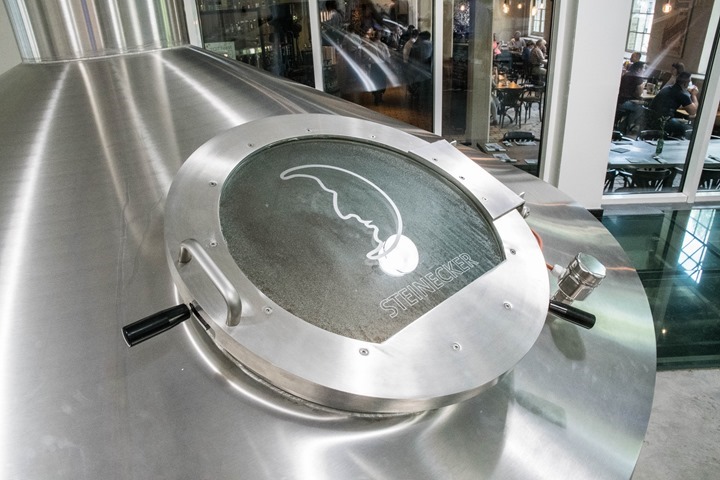 Of course, we didn't just stop there.  We had lots of beer at all our meals (and mid-afternoon snacks), sampling all sorts of local goodness.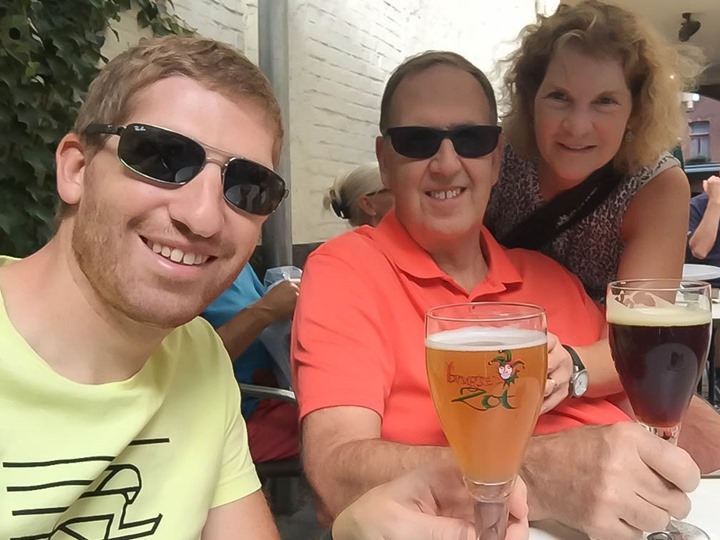 And in between the beer stops (or, rather, during the beer stops), the grandparents got to spend some quality time with the baby.  She's still a bit young for the beer.  My understanding is that they don't start the kids on beer here till at least 3-4 years old.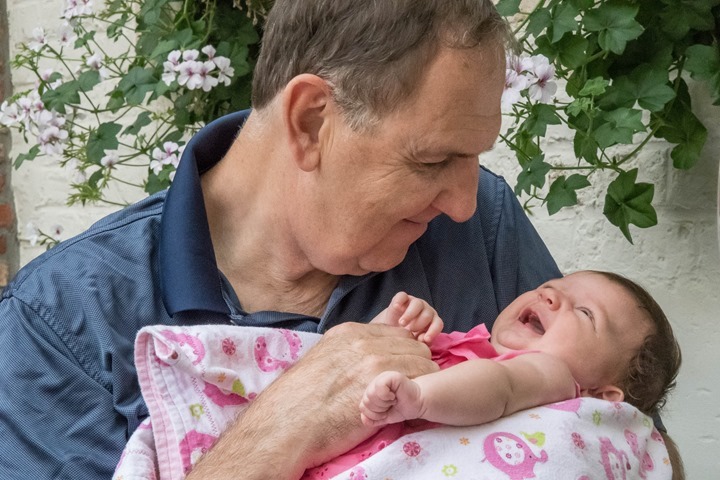 We even picked up one of these wooden beer crates – pretty cool.  Though, not filled with beer.  Since this particular beer would have made this crate about as pricey as a new GPS watch if fully filled with bottles.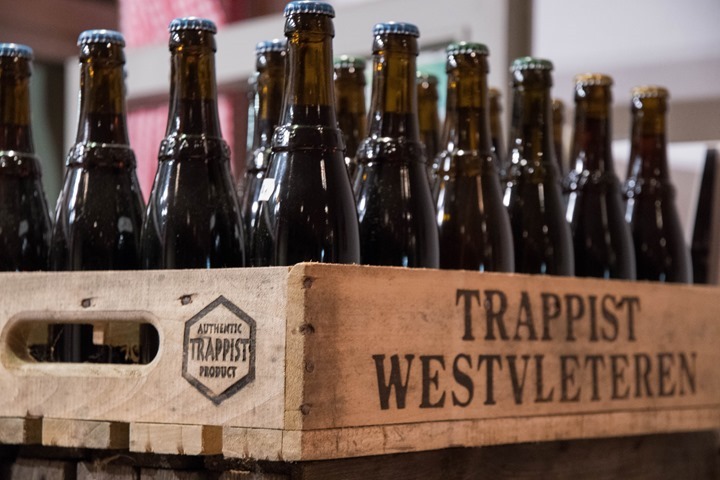 Below is the view from the top of the brewery tour. Not too shabby!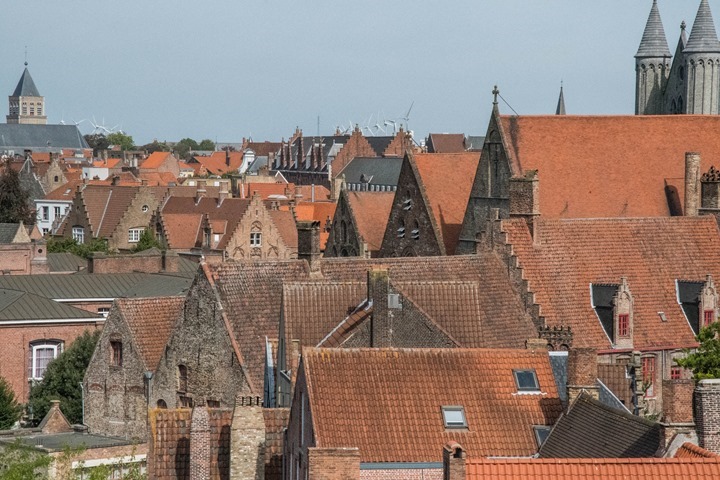 And while we enjoyed plenty of beer, I did squeeze in another ride on Sunday once back home.  So that definitely counts for something, even if the ride was to Disneyland.
—
With that – thanks for reading!  Have a good week ahead!