It's been a busy few days in the DCR world, here's what I've been up to!
1) An openwater swim in Saint-Malo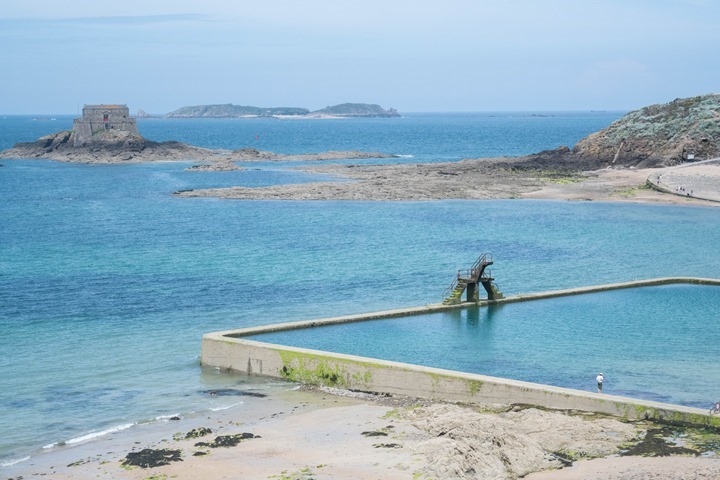 I started off the weekend in Saint-Malo, on the northwestern French coast. We've been there a few times before, usually around this time of the year.  It's probably one of our favorite areas of France outside of Paris.  While the weather was somewhat craptacular this trip, I did get in a nice run on Thursday, and then an openwater swim in on Friday.  Albeit a short swim.
Oh, and the weather went from looking nice (above) to looking like below during my swim: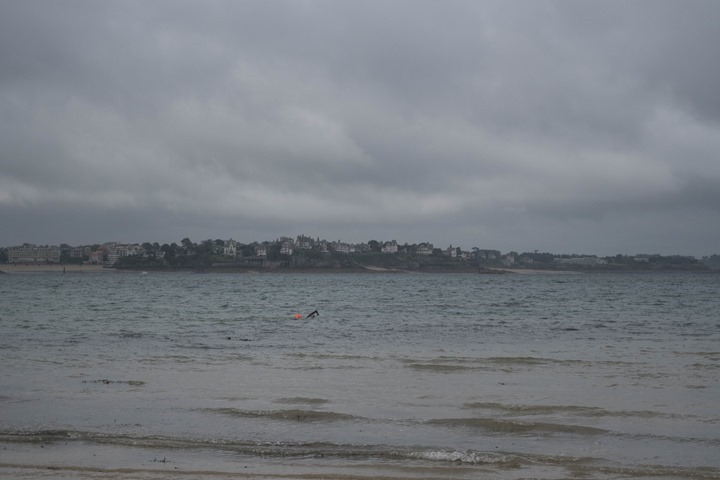 I spent a bit of time filming and getting photos of something for an upcoming post before commencing the swim.  I would have swam a bit longer but we were running late on leaving the city to get back to Paris in time for cake stuff The Girl had to do.  So I ended up just swimming one-way to the castle.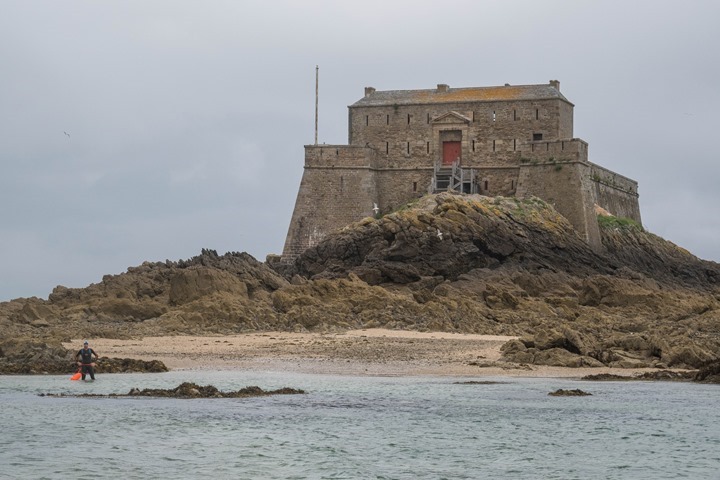 From there I swam back across the short channel and then simply walked home with The Girl (and Lucy).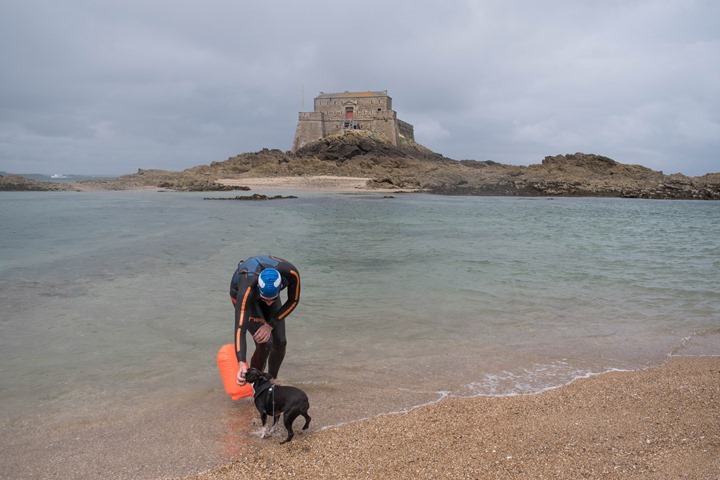 I think it's time to finally replace my wetsuit though, things are lookin' a bit rough!

Actually, I had somehow managed to rip it while pulling it on a few weeks back during an openwater swim.  Then a week later during another swim the other side ripped.  Sad panda.
Oh the bright side, we ate a lot of oysters and mussels.
After the swim it was a four hour drive back to Paris.  Thankfully we hit virtually no traffic – so it was pretty smooth sailing!
2) Cleaned up after the flood
You'll remember two weeks ago that Paris got pretty heavily flooded.  In fact, the waters are still very high (and even increased slightly the past few days). You may also remember that I noted we had one of our storage caves for the bakery flooded, but weren't able to get into it to find out how bad the damage was.  We finally got in this weekend and were able to deal with the mess
We weren't really sure exactly how much we had in there off-hand.  We use it primarily as long-term storage for boxes, since we order them in pallets about a year at a time to save on costs.  We also have some seasonal stuff in there, like portable air conditioners and such.
Sadly, everything in there was a loss.  And a much bigger loss than we expected – about three pallets worth of stuff.  The below photo after we already removed one pallet worth.
We had thought stuff that was elevated would be fine, but the water levels were much higher than expected and everything on shelves floated away.  Everything comes sealed in plastic and then is also placed in large rubber containers.  Unfortunately, neither is designed for immersion.
So myself and The Girl's Dad spent about 3-4 hours on Friday night clearing everything out of the cave and disposing of it all. Everything was still drenched, which meant it was heavy and slippery.  Plus, since the deep cave is underground we had to lug it all up the stairs.  Below is the half-way point between the cave and the street.  Back and forth we went.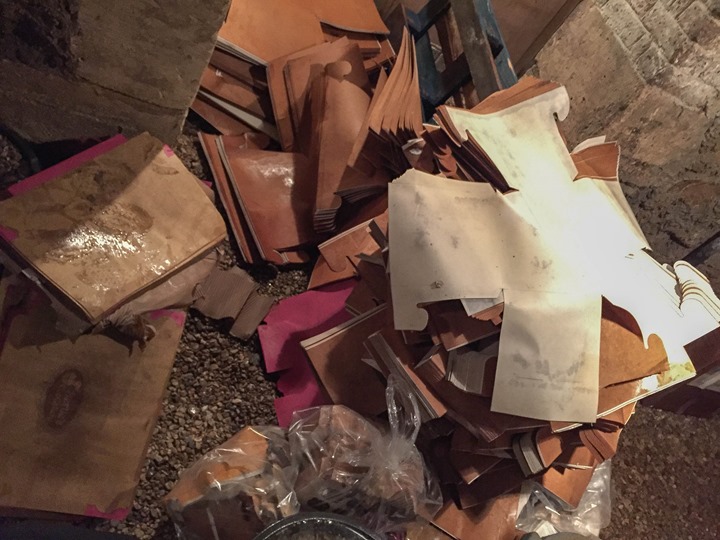 Even inside the cupcake inserts, you can see the water sealed in like a snow globe.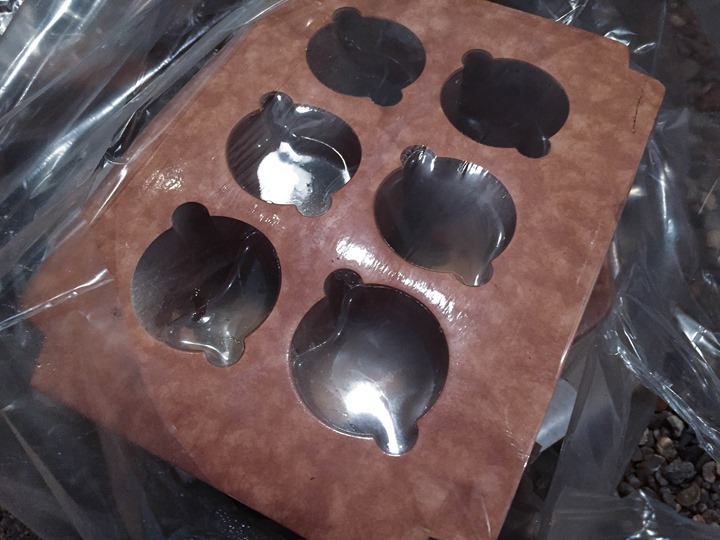 We're not sure exactly how many boxes there were – likely 1,500 or so.  Unfortunately many were larger cake boxes, which cost more.  Now we'll have to scramble a bit to get in substitute boxes for certain sizes, since custom cake boxes at quantity has long lead times. Sucks.
3) Riding Trainer Brick With New Gadgets
Saturday I had a bit of a more intense trainer ride, followed by a shorter run.  The trainer ride would start off with about 30 minutes of various warm-up build stuff, and then shift into 40 minutes at 280w.  However, with that 280w I had a HR cap in there.  So anytime I exceeded the HR cap (173bpm), I would take a 2-minute easy recovery.  I'd continue this until 40 minutes of 280-wattage time was accumulated.  I lasted until the 27 minute marker before I had my first penalty box.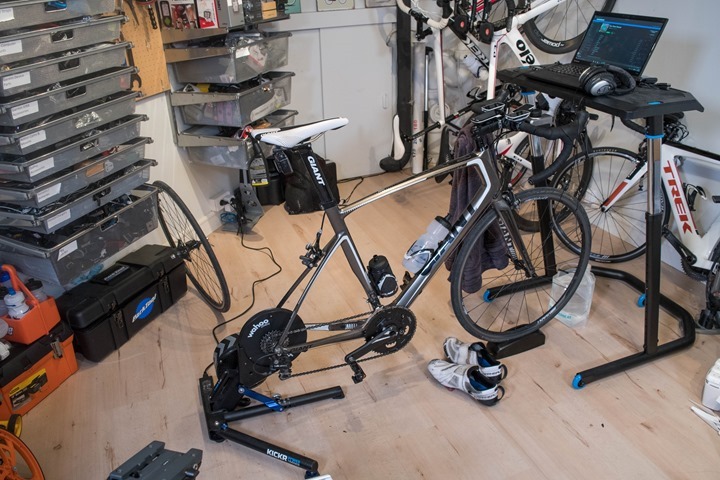 Then I made it another 8 minutes before another.  After that I cleared the final time and it was off onto the run.  Oh, in case you were wondering.  I was testing something, details in that post (which doesn't show up on the front page or the RSS feed).
After the trainer ride the run consisted of 25 minutes, building in intensity – akin to a tempo run of sorts.  A 5 minute initial build, and then two 10-minute sections at higher heart rates.  It was fairly nice out, though it had rained a few times during the trainer ride so a bit wet on the ground.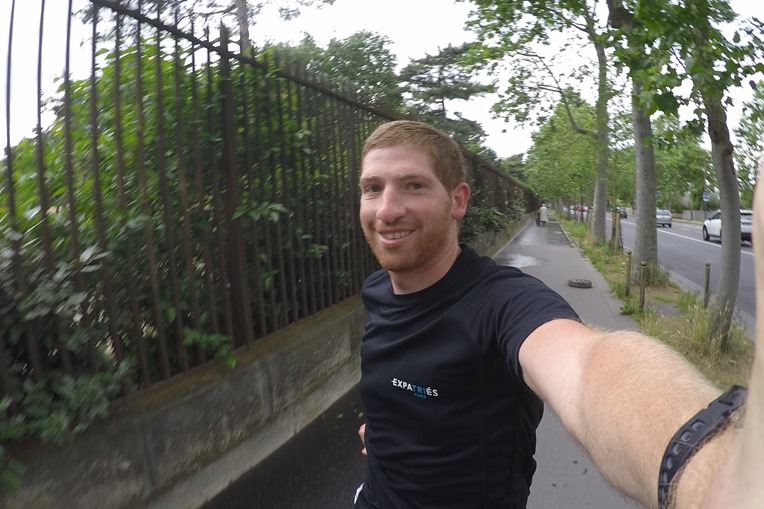 For the fun of it I've been running with RunScribe again.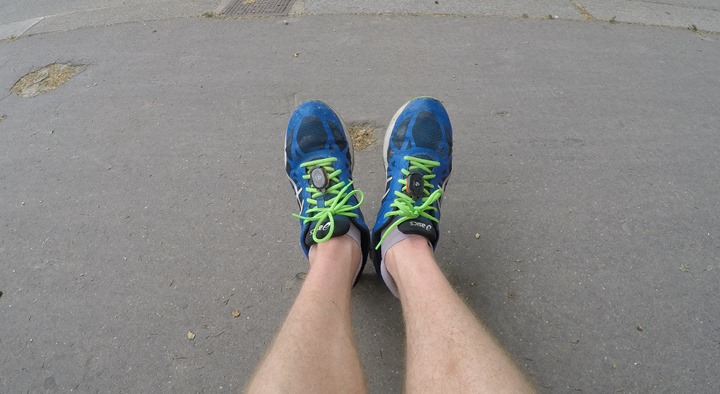 Hopefully this time I won't lose it out the window (long story) or lose my shoes either.  Here's some data from the run to ponder:
I though the GCT Balance was interesting.  On RunScribe it shows me as being left-heavy, while the Garmin Running Dynamics (via HRM-TRI) shows me as being right-heavy.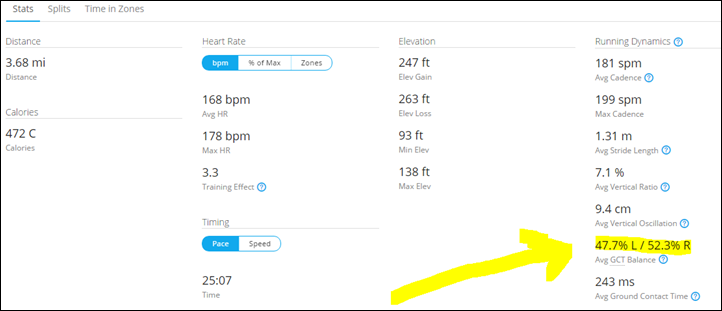 Beyond the run it was back into the cave I went to do a bunch of prep work.
4) Preparing for upcoming posts
Anytime I travel for more than a day or two it's a big mess to figure out exactly what I'm bringing along, as well as what I need to have done before I travel.  For example, in this case I needed a bunch of product shots done for a post coming up this week on a new product announcement.  Well, photos and video footage.
I generally hate having to prepare all the photos and then jump on a plane.  That's because it becomes a case of "You'll have to work with what you have", versus being able to run downstairs and grab another shot to complete the narrative.  Though, on the flipside I find I'm more efficient in posts since I just do all the photos in one shot versus time lost going back and forth.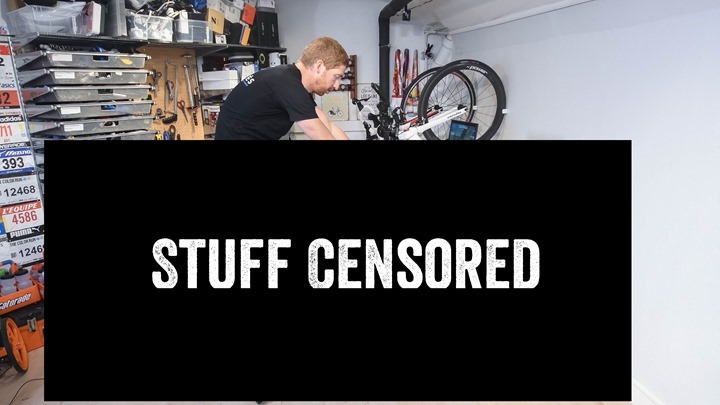 Then there's all the packing.  Given I'm headed to the greater Salt Lake City area, there's tons of opportunities for outdoor recreation awesomeness.  Which means deciding which action cams to bring, as well as what other devices to test.  My suitcase would at this juncture respond with: "It looks like you didn't decide at all, you just crammed everything in me."
Which is probably true.
Better safe than sorry, right?
Anyway – this section is one of those things where it may not seem like it takes a lot of time…but it always does.
5) Flew to Salt Lake City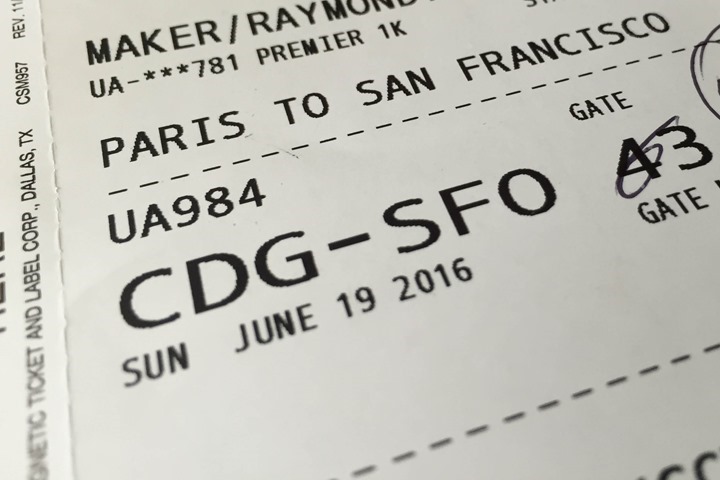 With everything (and then some) packed up, it was off to the airport I headed.  While I hate ending the weekend early, I do enjoy the efficient trip to the airport on a Sunday morning.  Far calmer than a weekday that time of the morning.
Though, my flight ended up being delayed about 75 minutes upon departure.  But…that gave me more time to get my 'Week in Review' post out. Woot!
From there it was first to San Francisco for a layover, and then eventually backtracking to Salt Lake City.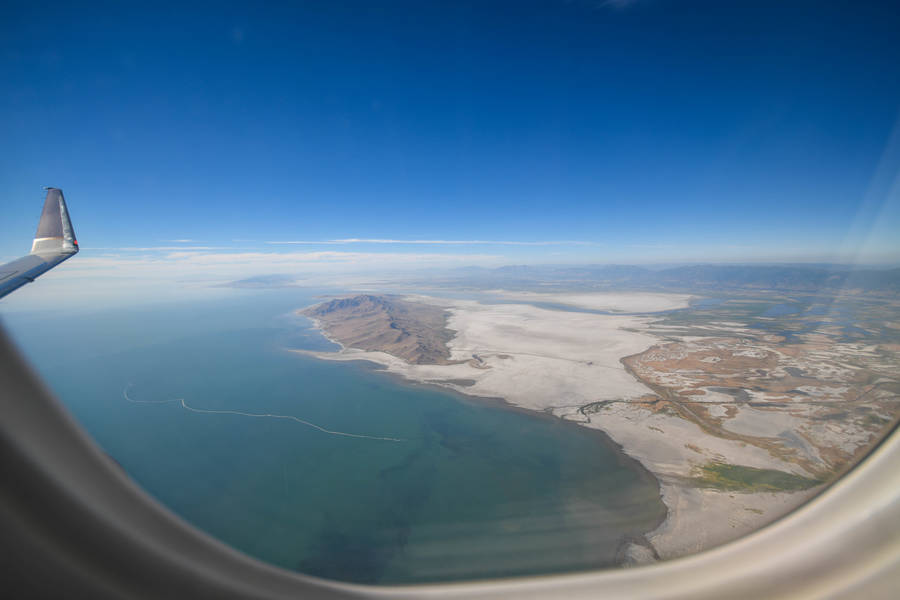 I'll be in the area for a few days for some meetings before heading back to Paris.  Definitely looking forward to getting some mountain bike riding in!
Thanks for reading all – and have a great week ahead!