From Wednesday of last week until last night, I was down in Mallorca, which is a small Spanish island located in the Mediterranean.  It's a super-quick journey from Paris, yet has mostly warm and sunny weather, even this time of year.  It's super-popular in the cycling world, especially for training camps. This time of year though, it's very quiet from a tourist standpoint.  Thus everything is super-cheap.  My hotel was $160 total for 3 nights (on the water, including breakfast), and airfare is typically about $120-$140 round trip from Paris.  And my food costs per day were about $10-$15 in fresh baguettes, Iberico ham and Manchego cheese.  Not too shabby!
1) I waited for my luggage: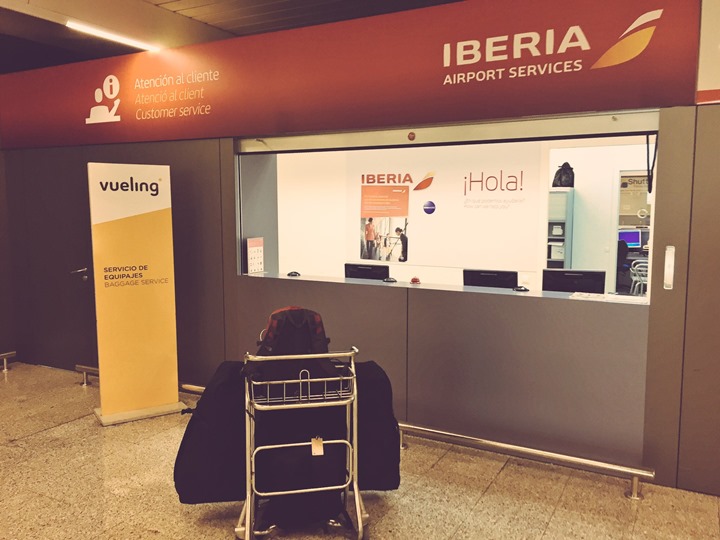 I spent my first full day on the island waiting for my luggage to arrive.  For reasons that are unclear to me, the airline decided my bag was better placed in Valencia than it was in Palma Mallorca.  So, off my bag went to Valencia.  Then, it decided that despite 18 million flight options per day between those two city (direct and via super-close by Barcelona), that they'd spend an extra 24 hours getting it back to me. Sigh. While I had the bike, much of the gear I needed was checked in the suitcase.  No doubt having a carry-on would have solved that, there's a point of 'too many things to carry on'.  I try and take high-value/fragile items with me on the plane.  So stuff like my DSLR camera, drones, etc… But eventually you have to draw the line on what to take onboard.  Especially since European airlines often like to weigh your carry-on luggage. And while you might be tempted to pack a lot in your bike case, there's two downsides to that.  First is that's more things to damage your bike.  And given it wasn't my $5,000+ bike (actually, probably close to $10,000 with all the components on it), I'm hesitant to put it at more risk.  And second, with a bike bag I can usually avoid the bike fee if it's light enough.  Since that $10,000 bike (and my travel bag) was lighter than my backpack, it easily passed through without a bike fee.  The more you put in there, the more likely they are to hit you up on fees. So I waited.  And, I scoped out the routes I would use over the remaining days – so at least that was helpful.
2) Testing out SRAM RED eTAP
Last week the SRAM folks dropped off a fully equipped Specialized Tarmac bike with SRAM RED eTAP.  So down in Mallorca would be my first rides with the bike (aside from tiny loops around the streets near the DCR Cave to ensure it worked).  For those not familiar, SRAM RED eTAP is wireless shifting.  No wires/cables between the derailleurs and shifters.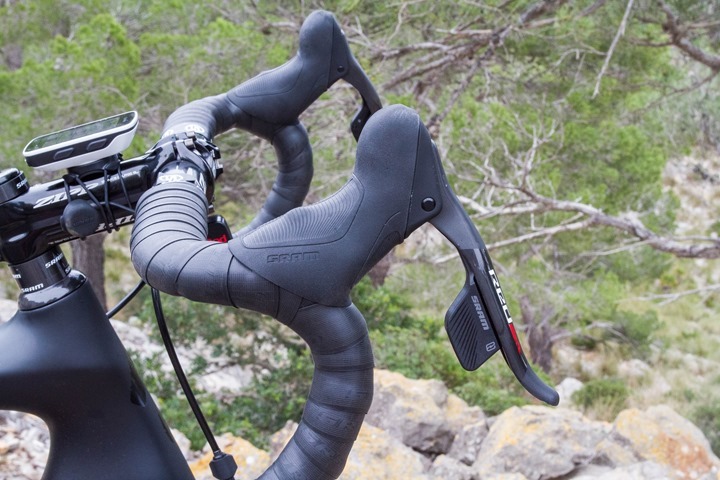 So far, so good.  The shifting is responsive and it hasn't 'missed' a shift yet, meaning that every time I told it to shift, it did so.  The battery system is definitely more convenient than the Di2 I installed on my bike two summers ago, in terms of size and portability.  Each eTAP Battery is about the weight of a gel pack and gets ~60 hours of riding before recharging: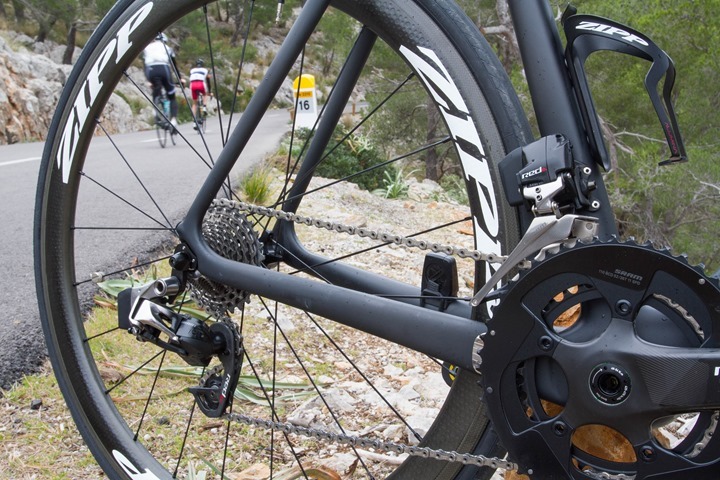 You can switch them up if need be, as they are interchangeable from front and back derailleur.  The shifters have simple coin cell batteries in them.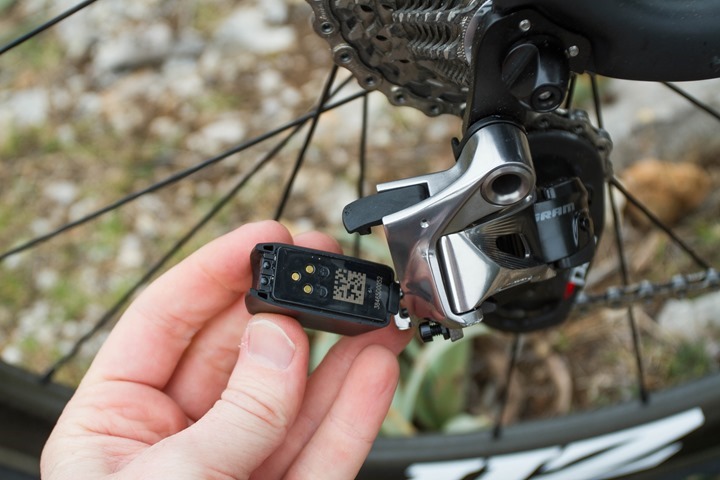 I'll be working on a full in-depth review for March, including a tear-down of the system so you can see how it gets installed (it's pretty easy/simple). In related news – the riding there was awesome.  I was staying on the eastern edge, in the town of Port de Pollenca.  From there most of my riding was around the cape, which is an out/back mountain road to the point/lighthouse.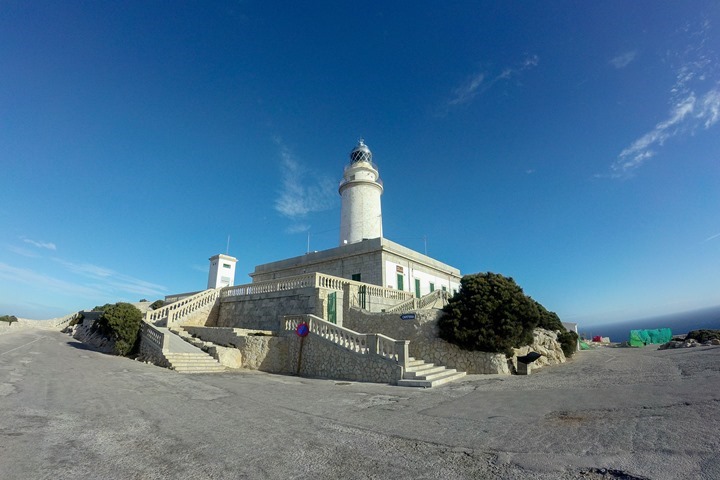 The appeal of this is that there's almost no reason for any normal traffic on the road.  It's just tourists and cyclists.  And there are very few tourists this time of year.  For example, when I arrived on Saturday the above spot was empty.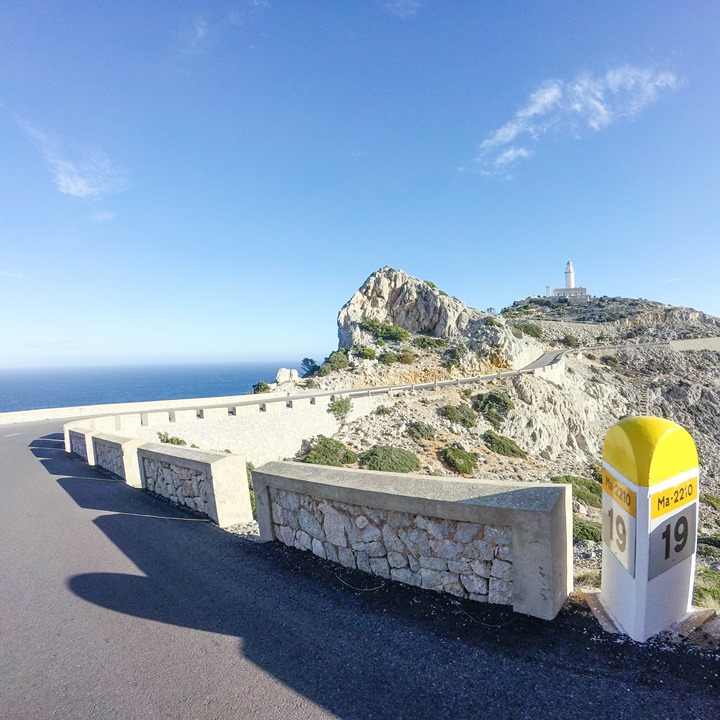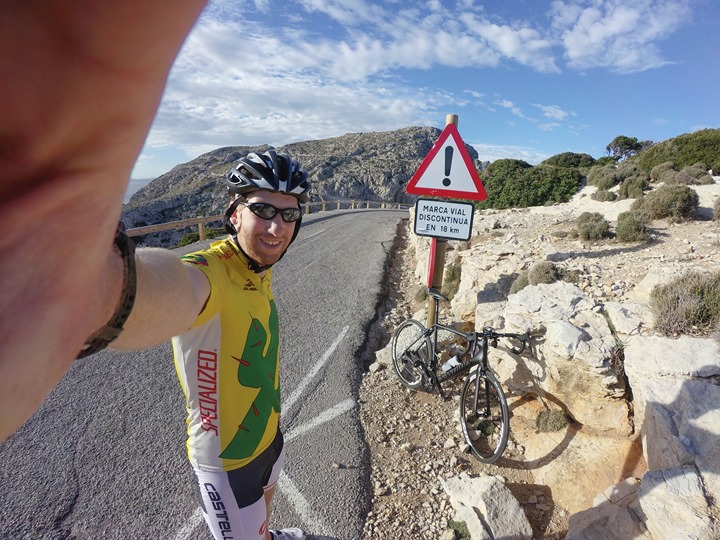 The out and back road was the kind of road I could ride every day.  Lots of climbing and descending, but still a nice patch in the middle on the flats that you could push on a bit if you wanted.  Just watch out for the goats!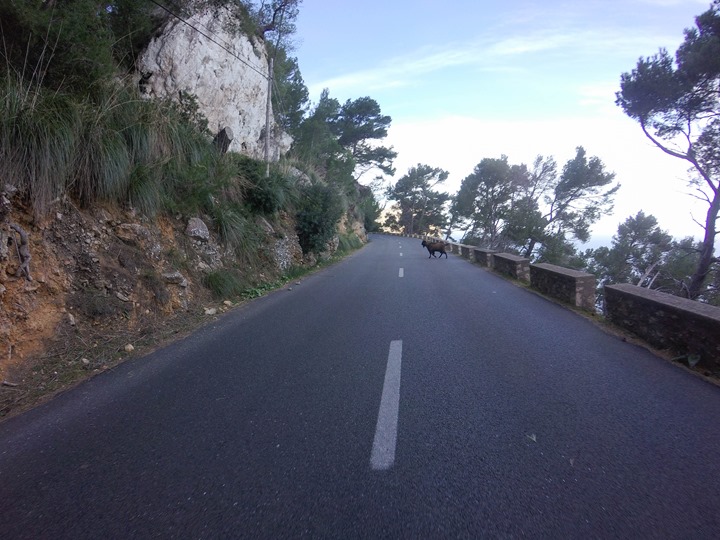 They be everywhere!  Seriously, you really do need to watch out for the goats.
3) More Airdog action shots: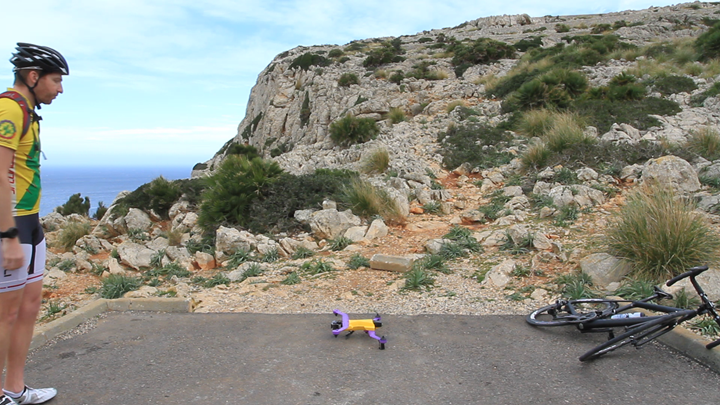 One of the reasons I selected Mallorca (in February) was because it would be rather quiet and away from the crowds.  As such, I'm able to get in some good footage with the Airdog action cam drone for my review.  For me, whenever I'm flying drones I like to be away from people or other things that I have to worry about.  Generally, I'd like the middle of a desert of possible.  This time of year, that's basically Mallorca. For example on my ride on Saturday morning – only a single car passed me on the outbound leg (and the same car again coming back).  Similarly, I left early enough that there were perhaps 3-4 cyclists that I saw for the first 90 minutes. In any case, I collected tons of footage that I'll put together in a video when I have more spare time (I'm super slow at video edits).  So, here's a few pretty pics: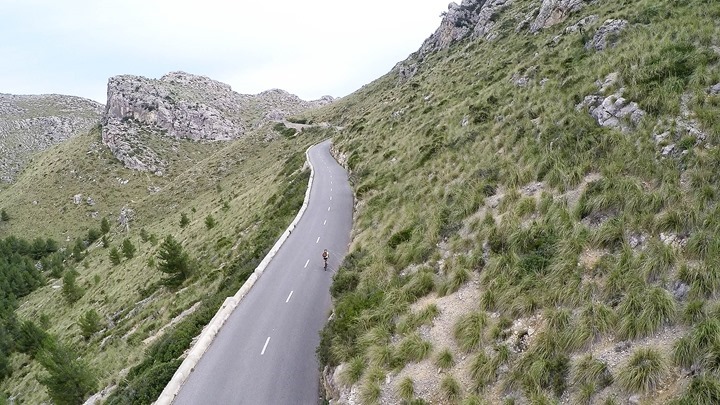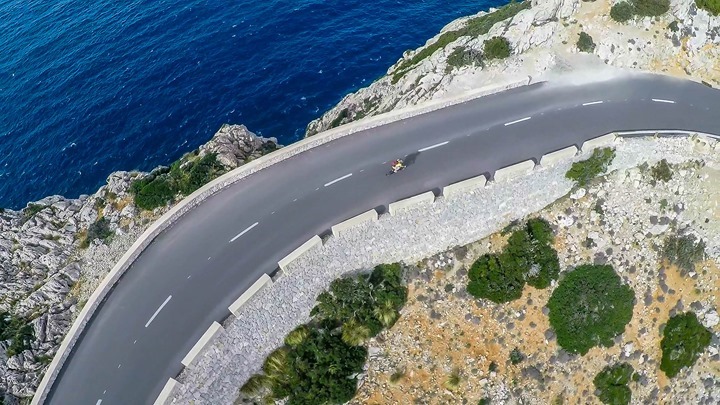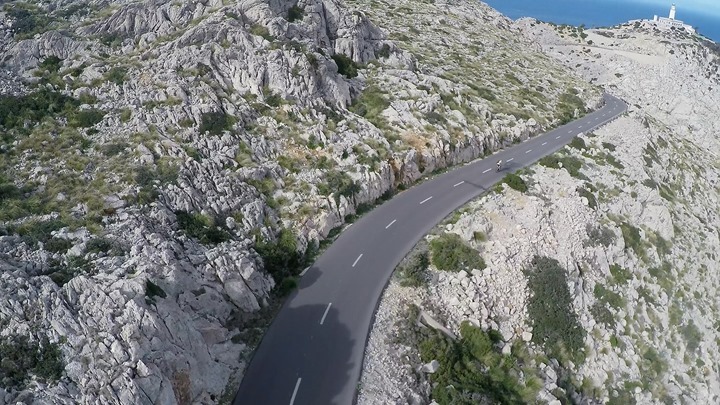 Cool stuff, and the unit performed well in the notoriously high-winds.  Obviously, you get a bit more chop in some video segments, but for winds that were in the 30-40MPH range in some places, not to shabby.
Update: Here's a video I shot on how to use the Airdog while cycling, plus a little teaser video at the end!
4) Put together a video on PowerPod: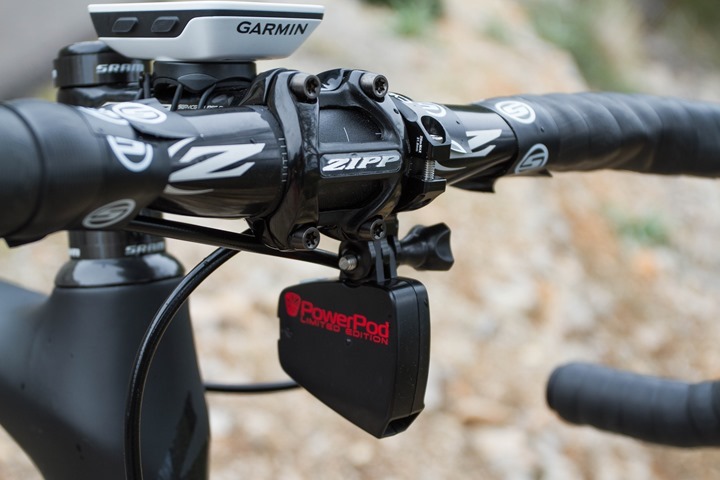 As I start wrapping up my PowerPod in-depth review for publication in the next 5-10 days, I put together a short video showing how it works during one of the rides.  Well, actually, before, during, and after the ride. I talk through the main aspects of the system, then show how it responds out on the bike.  Then afterwards I walk through my analysis suite to talk about how well the power compares.  Here's that little snippet of cinematic awesomeness:
Within my full in-depth review I'll cover many more rides.  I've actually been moving the unit around between bikes a bit, as that's one of the areas I think is most interesting about it in terms of how it reacts to such changes.
5) Getting back home: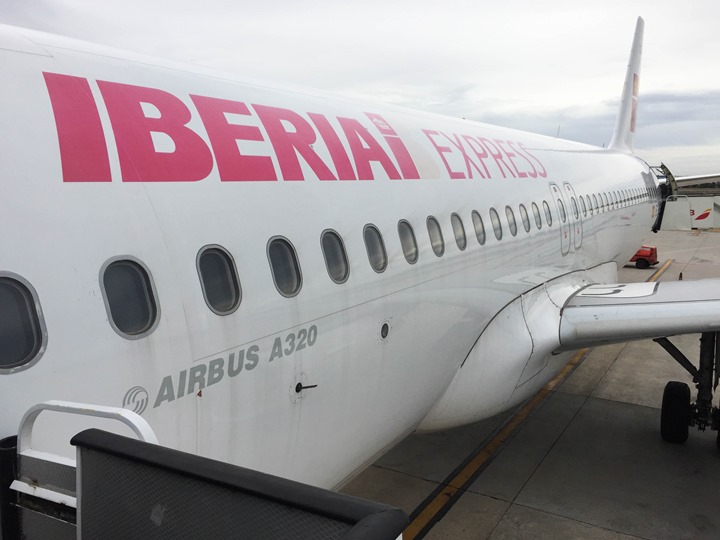 After getting in a few rides (less than I wanted due to lack of luggage), it was time to head back to Paris on Saturday night.  Unfortunately, yet more flight delays meant I spent extra time in London's Heathrow airport.  Apparently flights weren't really going my way. On the bright side, I did make it home in time to watch the last 30-40 minutes of the US Olympic Marathon trials.  Woot!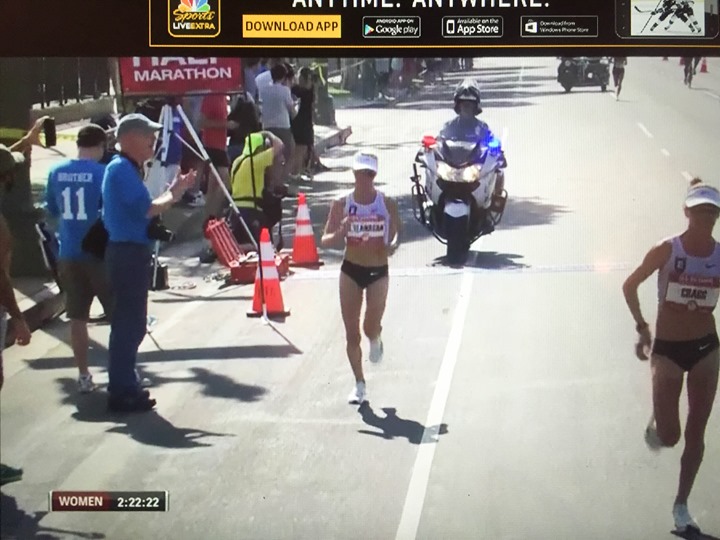 With that – thanks for reading, and hope everyone had a great weekend!