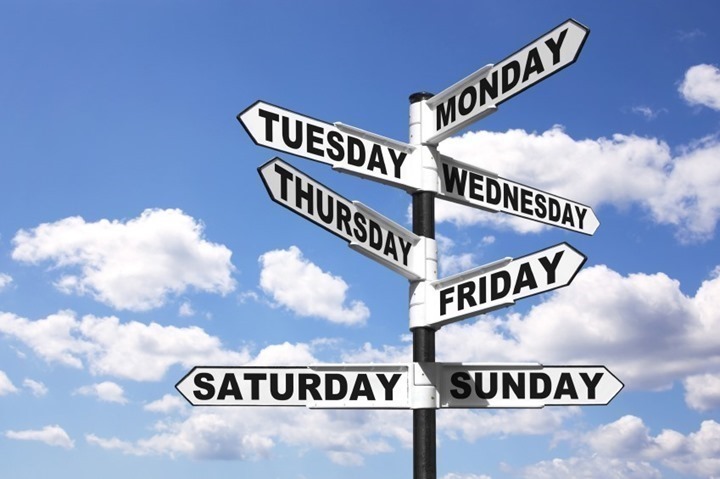 The Week in Review is a collection of both all the goodness I've written during the past week around the internet, as well as a small pile of links I found interesting – generally endurance sports related. I've often wondered what to do with all of the coolness that people write, and while I share a lot of it on Twitter and Facebook, this is a better forum for sending it on to y'all. Most times these different streams don't overlap, so be on the lookout at all these places for good stuff!
So with that, let's get into the action!
DCRainmaker.com posts in the past week:
Here's all the goodness that ended up on the main page of DCRainmaker.com this past week.
Sunday: Week in Review–February 7th, 2016
Monday: A Week of Skiing in the Alps
Tuesday: Garmin Index WiFi Smart Scale In-Depth Review
Tuesday: DCR Expansion On the Horizon
Friday: Behind the Scenes at Quarq HQ
The DCR Podcast:
Here's the low-down on what was covered this past week in the DCR podcast:
– We chat about my big news!
– The SRM price drops and what it means
– Trainer lag time
– FTP tests, and when/how to do them
– Have watches actually advanced data metrics in the last 8 years?
– Picking a 24×7 HR strap
– Garmin working with 3rd parties on new metrics
– The VO2Max numbers on your watches, and accuracy
Thanks for listening! Subscribing and rating in iTunes is much appreciated, and be sure to send in your questions via the voice mail widget at the bottom of the podcast page!
Stuff that I found interesting around the interwebs:
Here's a not-so-small smattering of all the random things that I stumbled on while doing my civic duty to find the end of the Internet:
1) ASICS buys RunKeeper: Hmm, $5 says this doesn't work out.  This to me seems like a 'We too want to buy a platform' move, but I can't see how this really benefits ASICS (more than just buying advertising on multiple platforms reaching a broader audience).  And I sincerely don't see how this will benefit end-users.  At some point ASICS will find they aren't getting their ROI with dev costs on this, and stop developing.  With RunKeeper, they kept on keepin' on, because their investors wanted the payday (which they have now gotten).  Even the announcement letter reads (and feels) more about closure than about opening new doors. (via Charlie G.)
2) There's a stroller pushing half-marathon world record: And it was just broken at 1:11:27. Seriously. (via Randy Cantu)
3) More selfie-related deaths than most sports: File this in the list of 'things you didn't know' category.
4) USA Pro Cycling Challenge Cancelled for 2016: Shame. I hope that when it does come back for 2017, they'll give up the silly and non-exciting name and just call it the Tour of Colorado.  I (and many others) truly believe the poor name is a big part of their problem.  Branding is everything in events, and this branding sucks.
5) Girona's gathering place for pro cyclists: In the event you're travelling through Spain and want to rub shoulders with some pros.
6) Hire a drone pilot to film your next sporting adventure: Pretty interesting concept, and quite logical. Not sure it has a long-term future, but for the immediate time being, it's pretty nifty.
7) Inside a Ride with a UCI Commissaire: I always love these 'explainer' type posts from Cycling Tips. Another great one covering the role of these officials, and how and where they fit/work during a day at a race.
Crowd Funded Projects of Athletic Note:
I regularly sift through Kickstarter and Indiegogo (plus a few others on occasion) looking for sports projects.  If you're unfamiliar with projects, read my detailed post on how I decide which projects I personally back.  Note that as always with crowd funded projects, assume the project will be late and will under-deliver on features. Thus far, on the numerous products I've helped 'fund' (except a leather bike handle), that's been the case.
Brim Brothers Launches on Kickstarter: I've talked quite a bit about them over the last few years as they've neared launch, almost launched, and then had to pull back.  Now, they're ready to actually start selling.  They should start delivering in May (just 2.5 months away).  I've chatted with them a number of times over the last few weeks, and I think they're in a good spot.  They're hoping to get me an updated unit to try here this week – so looking forward to seeing how things shake out.
Sports Technology Software/Firmware Updates This Week:
Each week I quickly highlight some of the new firmware, app, software and website service updates that I see go out. If you're a sports technology company and release an update – shoot me a quick note (just one liners is perfect, or Tweet it at me is even better) and I'll make mention of it here. If I don't know about it, I won't be able to post about it. Sound good?
BSX Gen2 Firmware Update: Adds in tHB functionality (to devices that can read it).  Expect additional site/app functionality exposing it shortly.  Also added a bunch of fixes/tweaks.
Garmin VIRB Edit Software: Handful of fixes.
Garmin VIRB X & XE: Bug fixes, but most notably one with abnormal battery drain (in cold weather).
Garmin Varia Display/Radar: Performance improvements and bug fixes
Garmin Fenix3/Tactix Bravo/Quatix Firmware: Added bunch of new features, bunch of fixes.
–
Thanks for reading all!