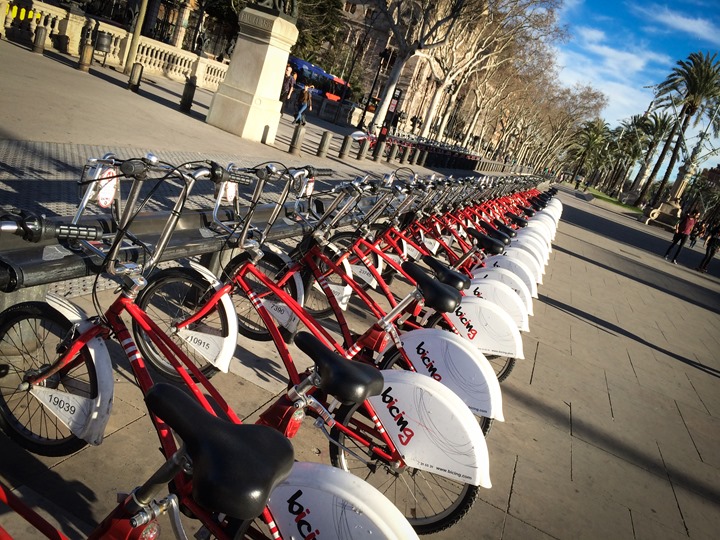 While I raced the Barcelona Half-Marathon on Sunday, it wasn't the only thing that we did – either in Barcelona, or the weekend en whole.  Here's a look back at the weekend, which did not include a Monday holiday like many of you US folks got.
1) We went to Barcelona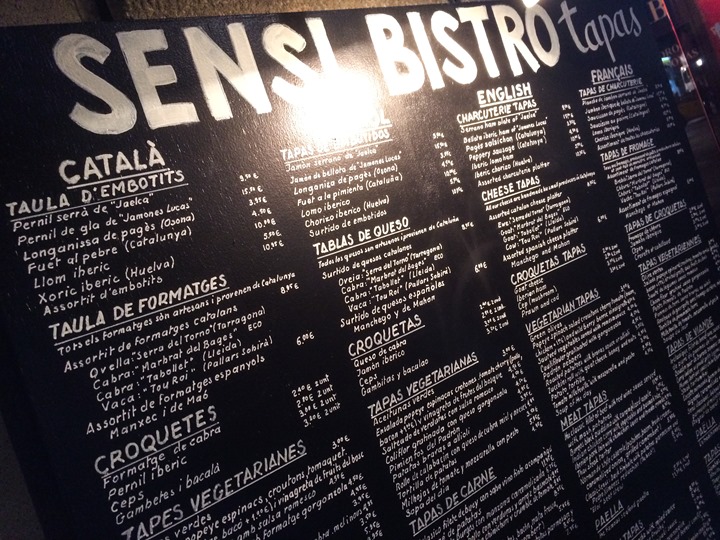 We flew down to Barcelona Thursday night to enjoy a bit of the city during our stay there for the marathon.  Not full-on tourist mode, but just relaxed tourist mode.  I had to work much of Friday though (albeit, from my hotel room on conference calls), but by late afternoon we were able to escape and wander across town to packet pickup.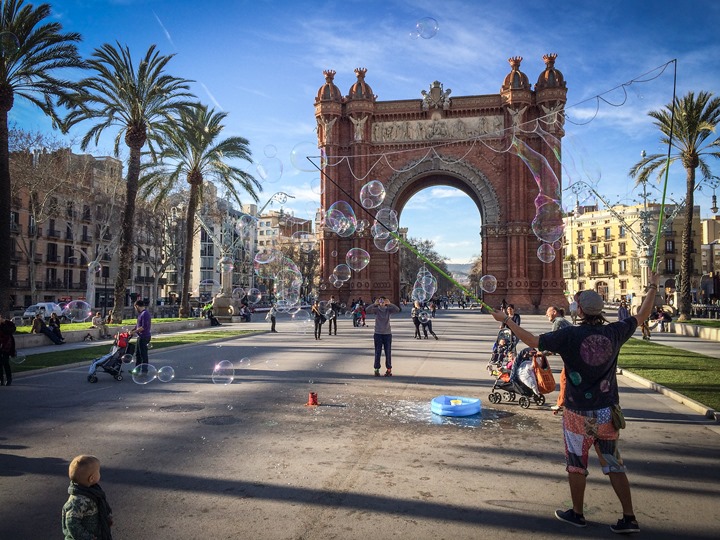 In addition to the running and cycling I'll talk about in a second, we also enjoyed quite a few bites to eat along the way.  Our favorite meals (we went back again two days later) was from Sensi Bistro, a small tapas place.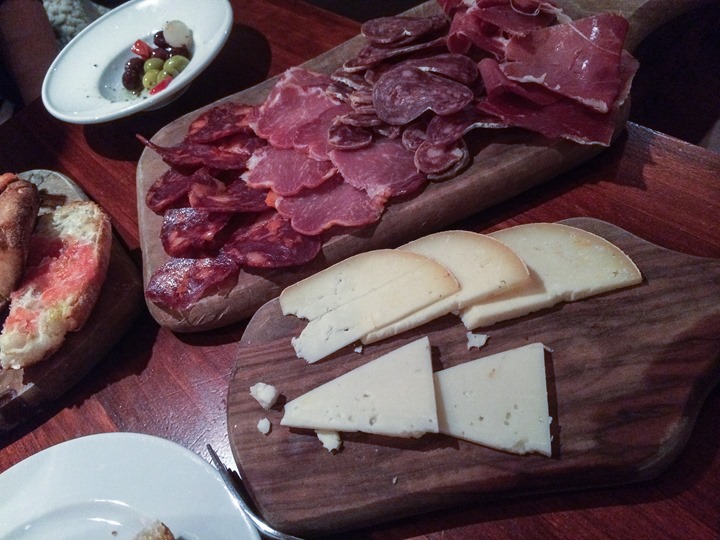 Great food, and reasonable prices.  Actually, really cheap prices – at least coming from Paris.  In general, food cost about half of what it does in Paris (from an eating out standpoint).
Perhaps that's why football club Chelsea owner Roman Abramovich parks his gigantic boat here in the city, to save a couple dollars to pay for the operating costs.  The boat as seen from the hotel, note the size of some of the cars parked near it on the street in front of it: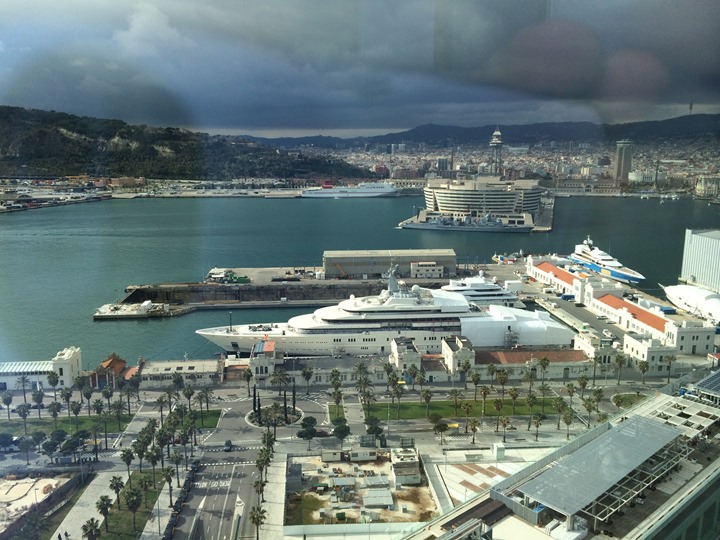 2) We wandered around a bit via bicycle…and ran along the beach
Saturday brought a nice morning day-before-the-race run.  In my case it was just a 20 minute run building in intensity after the first 10 minutes of warm-up.  The Girl had a similar run.  We simply both started from the hotel and then ran along the beach until turning around roughly just beyond the half-way mark (since we'd run faster coming back at higher intensities).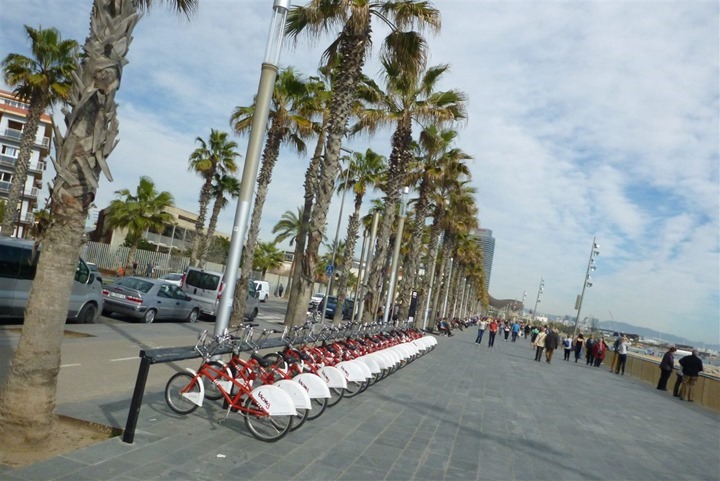 It was a beautiful sunny day out, closing in on 70°F (21°C), so much so that I'm certainly glad it wasn't a long run day – or, an interval workout day.
By mid-afternoon there would be plenty of people sunbathing on the beach.  Fairly impressive for mid-February.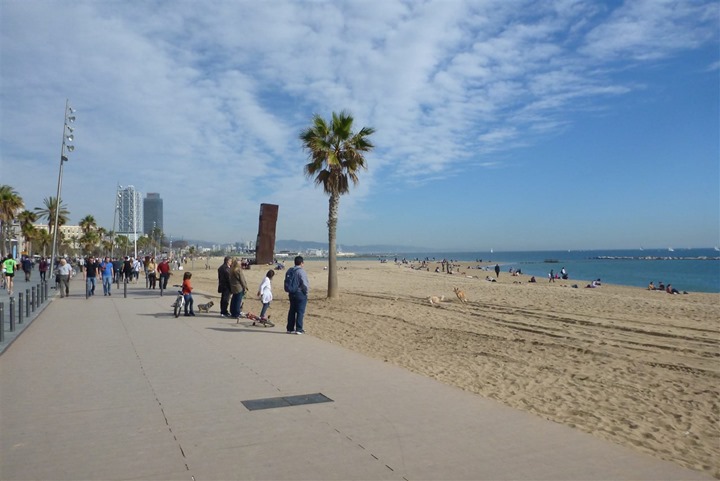 After lunch we headed out to enjoy a bit of a ride around town.  Nothing too hard, more of a wander.  We rented bikes for about 10 euros and then easy pedaled around aimlessly at speeds probably slower than a light jog.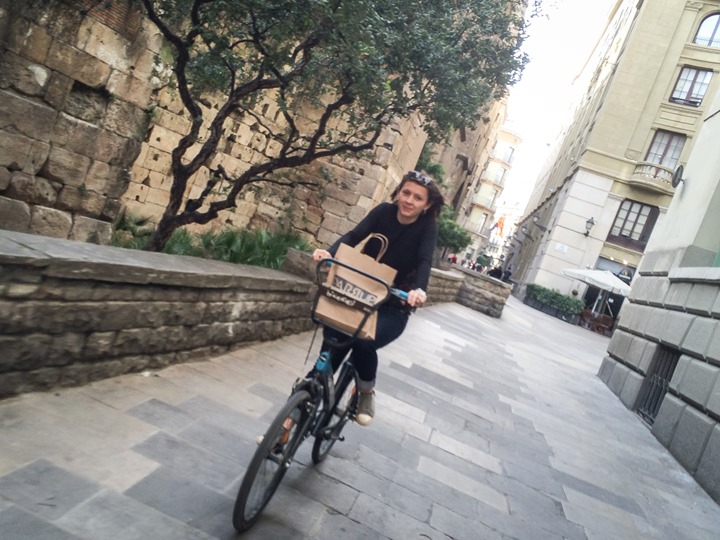 Eventually we hit up a small chocolate shop recommended by a reader on Twitter (thanks Oscar!) for their hot chocolate.
It was awesome.  In this case, more of a hot chocolate pudding than a drinkable drink: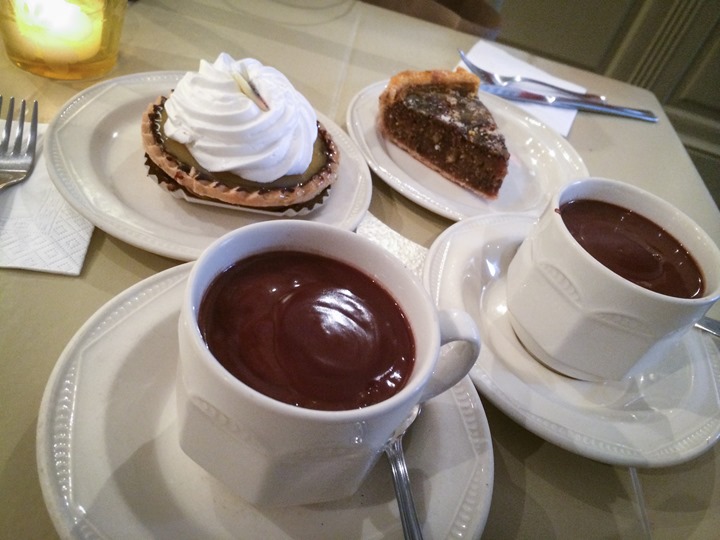 As one might expect, it was incredibly dark and rich, and I was definitely wide-awake for a few hours after that.
3) I went for a swim.  It was miserably cold.
Post race on Sunday afternoon I thought it might be a good idea to go for a swim.  After all, we'd seen numerous people out in the water over the previous few days, many sans wetsuits.  And an even higher number sans any clothes at all.  Thus, how bad could it really be with a wetsuit?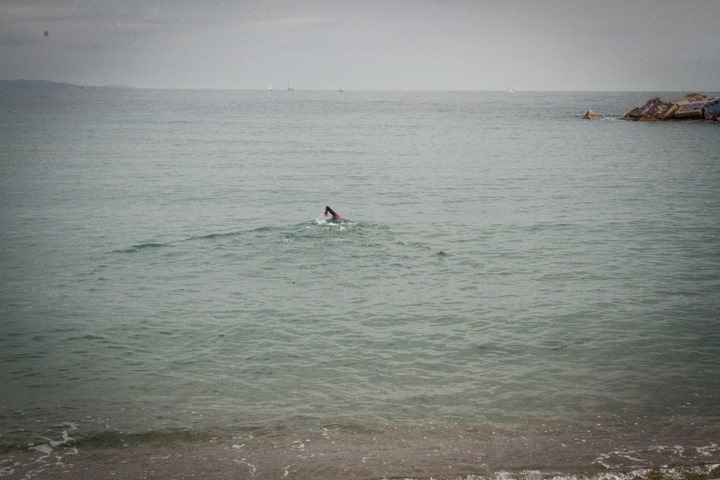 Answer: Really damn cold.
Water temperature was about 60°F, or 15°C.
Which, is really much colder than I prefer it to be.  Not as cold as the coldest I've swam in a race, nor the coldest I've swam outside a race for training, nor the coldest I've ever gotten myself into.  But, still cold.
That said, after 1-2 minutes of murmured bubble swearing while swimming, it wasn't too bad.  I just paralleled the beach for about half a mile then came in.  Nothing too long or special.  The only bummer was in my packing fury I forgot my little swim buoy.  Fear not, The Girl stood on shore and walked along watching (and mostly laughing).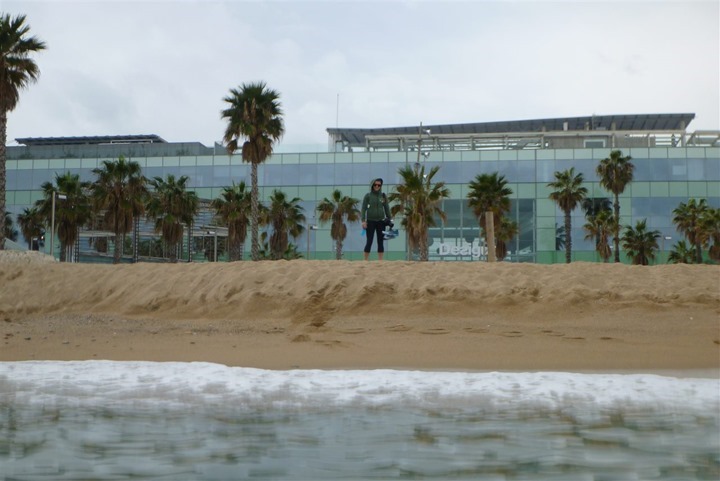 4) I unboxed the LeMond Wattbox…and put it together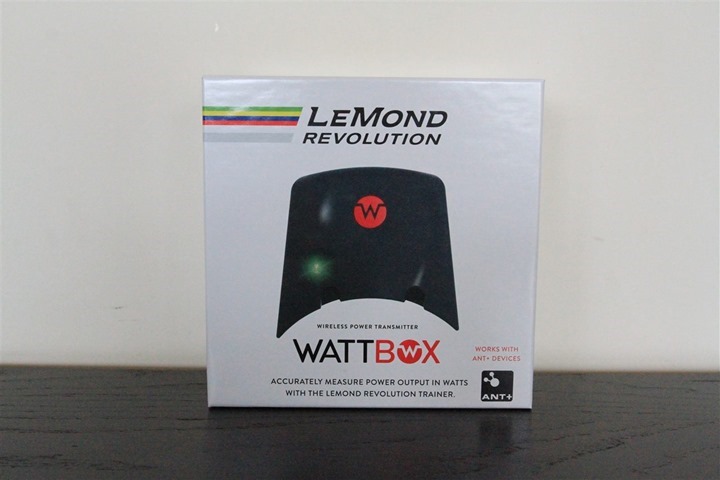 In the 'new things' department, the LeMond Wattbox came in.  This unit affixes to the existing LeMond Revolution Trainers to provide an ANT+ stream of your speed and power data, which you can connect to any ANT+ device.  This is different from the past which required the PowerPilot to get power data.  Now, I can simply connect it up to a Garmin Edge unit (or any cycling computer that supports the ANT+ power meter profile).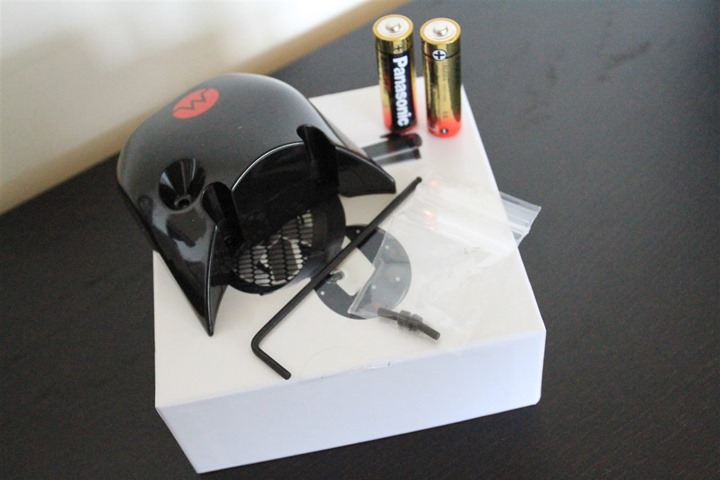 Inside the box there's simply the Wattbox itself, a couple of screws and a tool to tighten them, and then two batteries and some silly-simple instructions.  Pretty straight forward.
I got it all hooked up in about 38 seconds: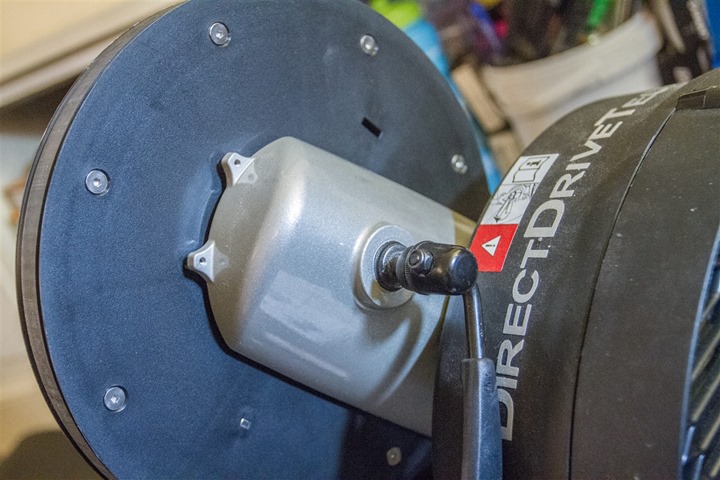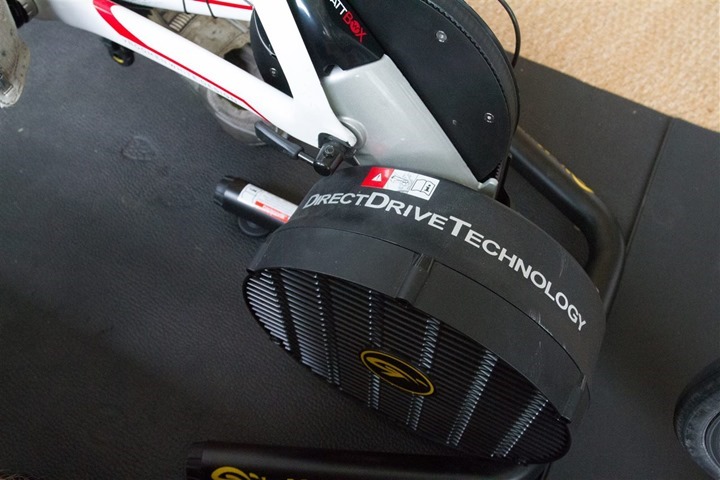 I haven't had the time yet to run it through a long trainer workout, just enough between a few other tests I'm wrapping up (mainly the Elite Muin Trainer), but I did run one quick five-minute test against the Quarq Elsa and Stages PM.  Below, that comparison chart: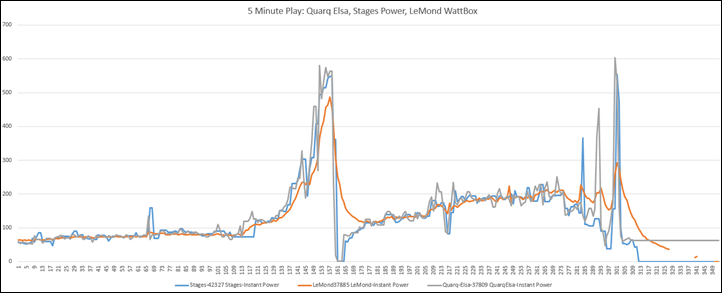 There's a few things of note.  First is that the Wattbox currently requires an ANT+ cadence-only sensor, and isn't compatible with the near-ubiquitous speed/cadence sensors.  Without the cadence sensor it won't know when you've stopped pedaling, thus, it doesn't correlate that against the power data and simply looks at the speed power curve.  In my test above, I simply never stopped pedaling until the very end – which you can see that gentle slope down on the orange line.
In looking at the above data, it looks like there's a fair bit of smoothing going on, given some of my short spurts easily show up with the Stages and Quarq, but are barely blips on the Wattbox.  I zapped some readings at the very end, as it was showing a few erroneous 20K wattage readings, so you see gaps there.
Interesting stuff.  More to play, and more to come here on this.
5) Ok, more gadgets: The DJI Phantom 2 for action cameras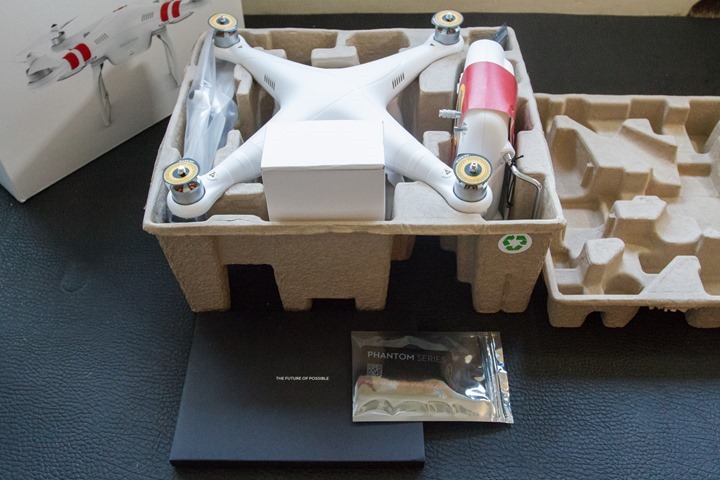 I few weeks ago I made mention of the DJI Phantom 2, which has drawn my attention for a few reasons.  First, I love little RC aircraft.  I grew up flying RC planes and gliders, and have wanted to get back at it (it's been a few years).  I had picked up the Parrot AR Drone last summer, but ultimately the image quality on the unit just left too much lacking.
The second (and primary) reason I picked it up was that it has a mount that's designed for the GoPro and able to capture high quality aerial imagery.  Imagery I'd be able to include in action cam reviews – partly because I find it interesting, and partly because I've gotten requests from folks on this area.  I don't have any plans at the moment to review these units themselves (the copters), rather, just to use them in other reviews.
In any case, the unit came late last week and I spent a bit of time Sunday and Monday poking at it.  The quadcopter itself is silly simple to assemple, taking just a few seconds.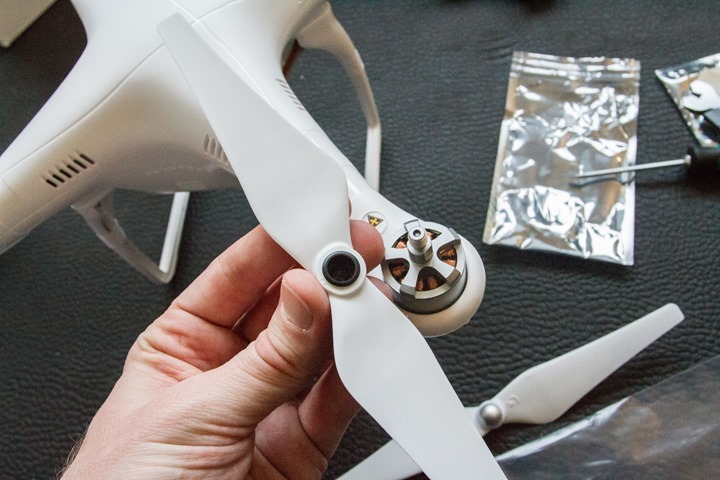 The mount (gimbal) however…not so much.  Actually, it really is simple – it's just the instructions are poor.  Specifically, the part where they ask you to insert a screw through a piece that you fundamentally can't insert through, unless you remove a different piece.
In some ways, you see little bits here and there in both their site and the product where the company has gone from nobody to a major player in the space almost overnight.  Thus, while many things look professional, there are little areas that the light shines through.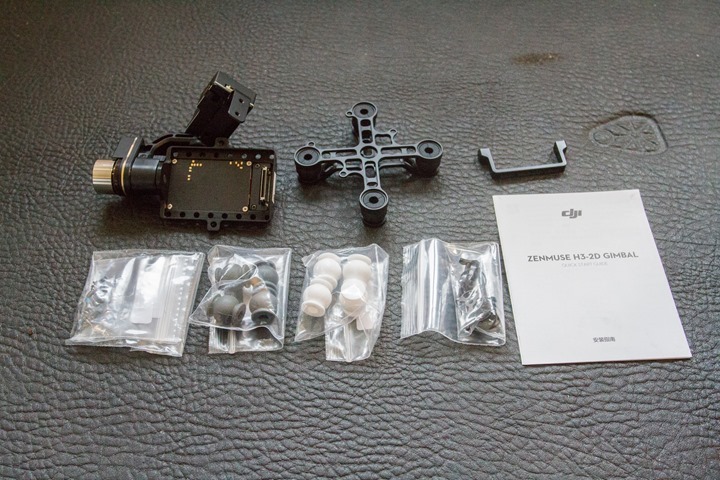 Nonetheless, once you take apart some of the parts then you can get the magical screws where they are supposed to go.  As you can see below, this is for the GoPro units, with the GoPro mount connector seen to the right.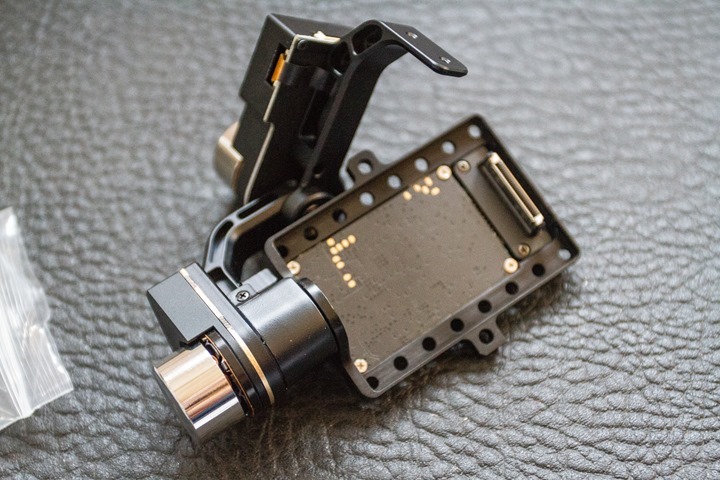 Ultimately, I'd like to look at other mounts (ideally a standard tripod one) to allow connectivity to other cameras (namely, the rest of them on the market).  But, that's a different thing for a different day.
First flight won't be till this weekend – simply because I'm travelling for a few days and that's the first time I'll have a moment to spare.
With that…onto a 11PM conference call I go!  Fun times.
Thanks for reading!