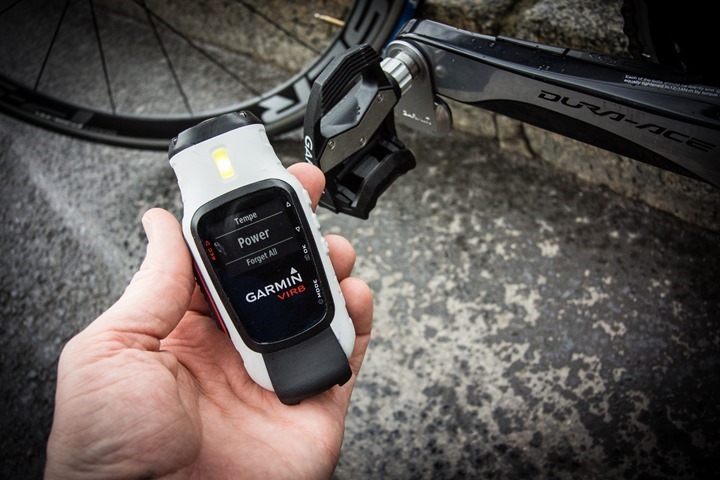 Today, Garmin released a new firmware update for their action camera – the VIRB.  This new firmware applicable to the VIRB Elite (that's the model with the ANT+ sensor support) will now natively record ANT+ cycling power meter data and then make it available for later application to videos using VIRB Edit (Garmin's free video editing tool).
Previous to this update, you had to have a separate Garmin head unit that captured the power meter data and then would combine the data after the fact into videos within the VIRB Edit software.
I've been poking at the firmware for a few weeks now on some rides, so I figured I'll do a quick run-through of how it works.
First up after updating the firmware (use the Garmin WebUpdater software to grab it) you'll notice a new menu option within the sensor area to dive into the power settings:
Within that menu you'll have further options applicable to power meters (of all ANT+ types).  First up is the initial pairing menu.  When you go into this you're given the option to turn on/off connectivity to a power meter, or to pair a new power meter: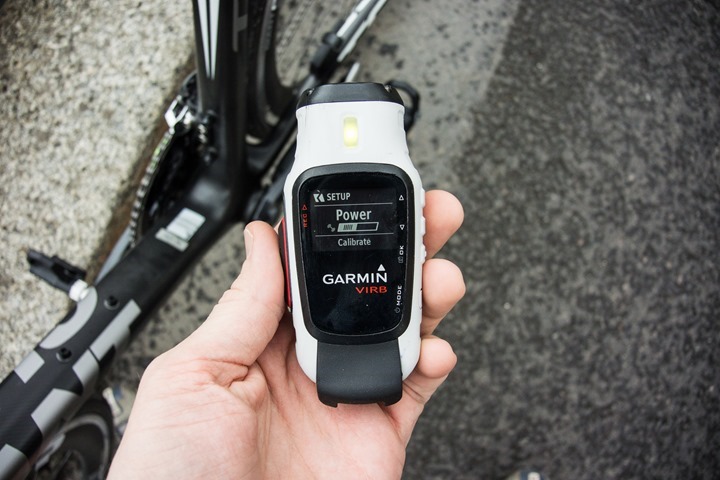 Once paired and connected, the unit will display a solid greenish-blue icon next to the power meter symbol;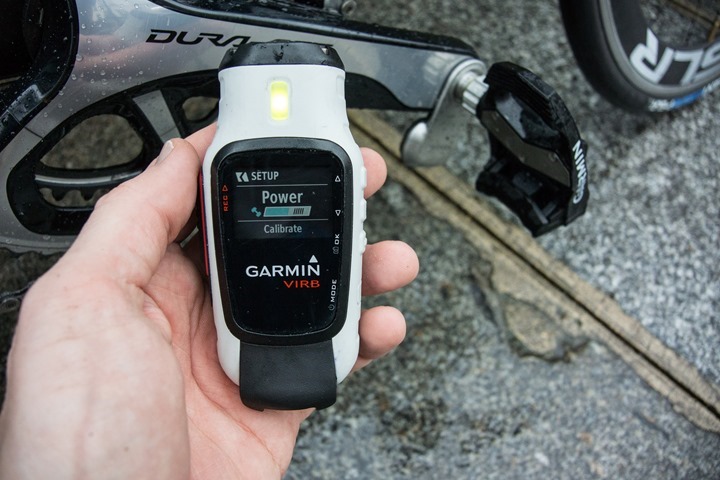 Next, you have the option to calibrate the power meter – or effectively to set the zero.  This will vary slightly by power meter as to what data you get back.  For example, with a Garmin Vector power meter, it'll just give you the torque value back (like on an Edge device):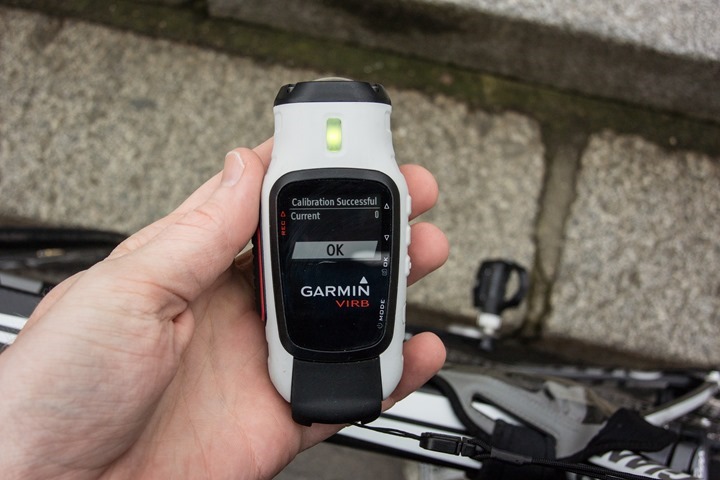 Meanwhile, on a Pioneer power meter, it gives me a calibration value as well as a torque value.  Again, these differ by what the individual power meters spit back.  And they'll generally align with what the Edge units display: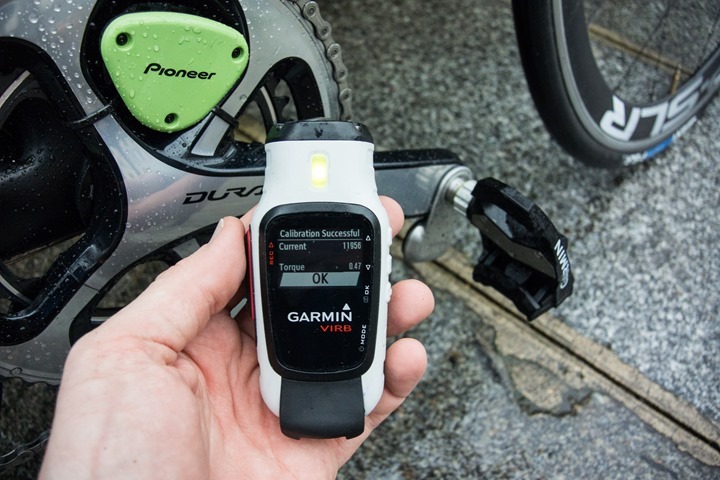 Next, we've got the option to configure wheel size.  This is useful if you're using a PowerTap and want to use the speed data from that: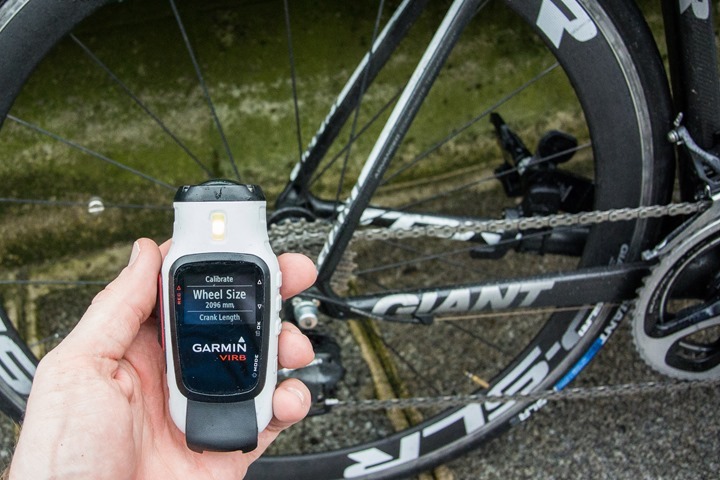 And finally, we have crank-size.  If you're using Garmin Vector you'll want to configure this to get accurate power information: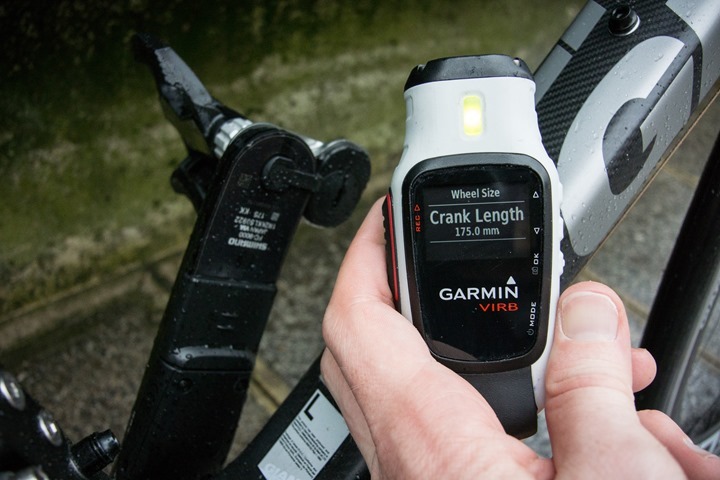 Note that the VIRB will take cadence data if it's provided by the power meter.  I tried this successfully with both Vector and the Pioneer PM.
Ok, with everything all setup, it's pretty much just time to go for a ride.  In my case I triggered the units using the Edge 810, but you can simply move the little recording slider forward to record the video: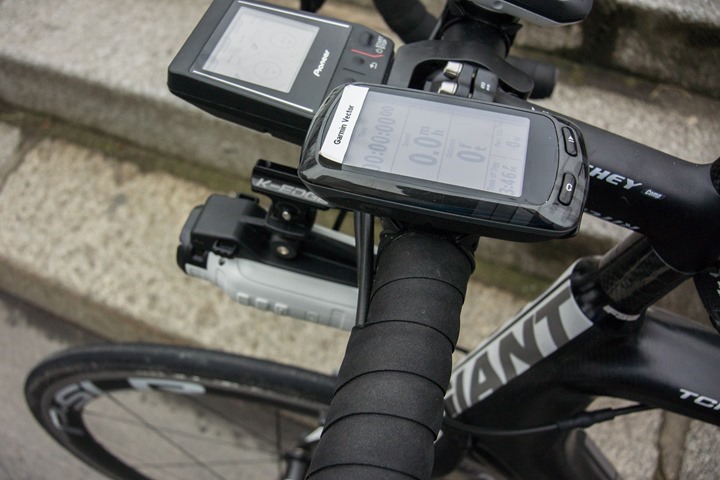 While recording, it won't visibly look any more special than before.  You will however gain a power meter dashboard, which is a purple color.  These dashboards simply give you an overview that you can quickly glance at to see trends and show you current power, min and max power. There's other ones for heart rate, cadence, elevation, etc… Unfortunately, the power purple people eater color isn't quite as visible as the others: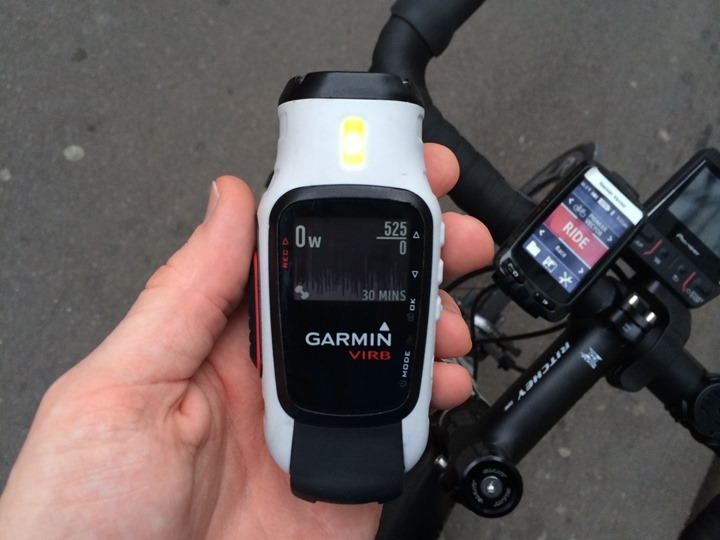 Under the covers, the unit is recording a .FIT file with your power meter data present.  This .FIT file is recorded from the moment you turn on the camera until you physically turn it off (not just recording switch).  The VIRB also produces a .GPX file as well each time you turn the recording switch on/off (like it always has).  This file is used by VIRB Edit when aligning videos to data.  You can (fwiw), upload the .FIT file to Garmin Connect however: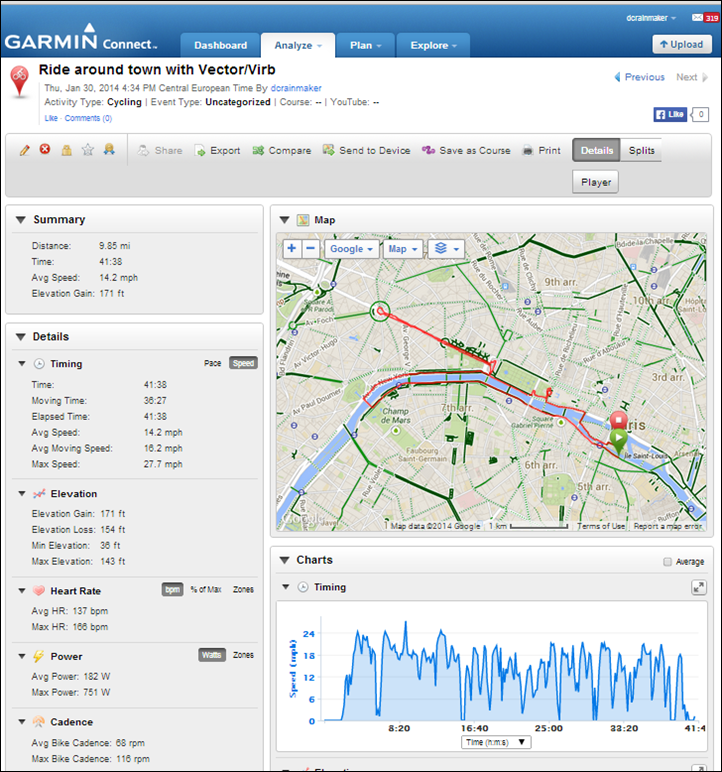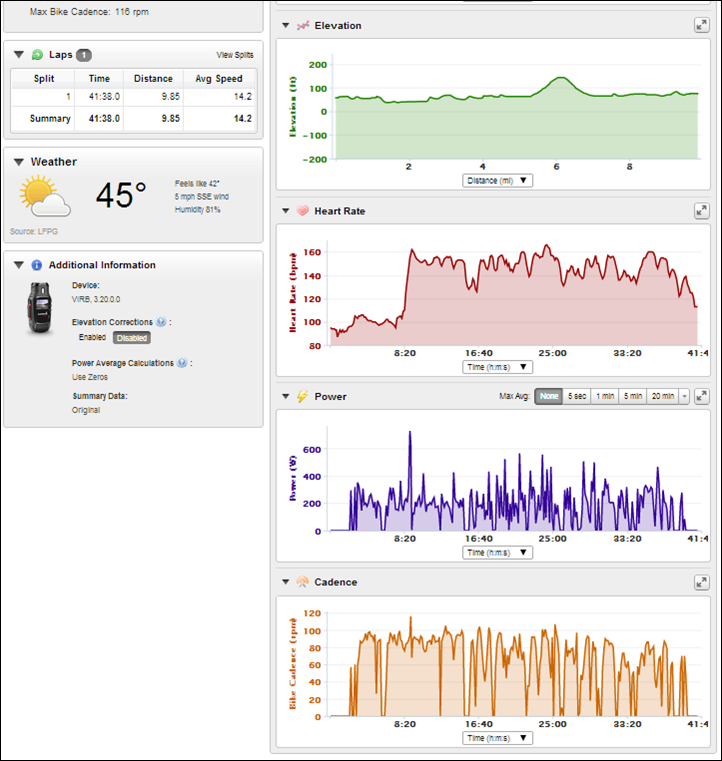 Within that the unit will record the power meter data (plus any other sensors you have like a separate heart rate strap, Tempe temperature sensor, or speed/cadence sensor) at 1-second intervals.  It did not appear to record left/right power information however at this point.  Perhaps we'll see that down the road.
Speaking of which, Garmin doesn't really see this as a replacement for a full power meter head unit.  Obviously, it's not displaying the data during the ride – and thus they expect most people will have a head unit already (even if by another brand).  It also doesn't capture/display any of the TrainingPeaks metrics like TSS/NP/IF.  But, I think that's alright for the most part.  I'm just happy to see power included in a way that doesn't require me to match up files afterwards.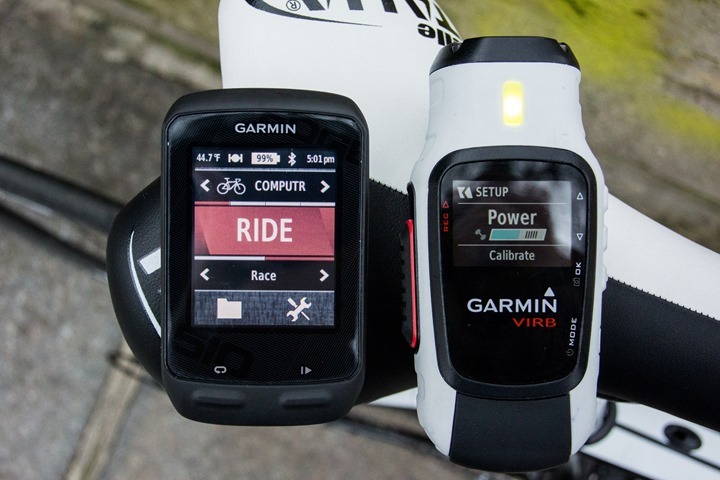 After your ride, you'll go ahead and download the data into VIRB Edit like normal.  Once that's done, you can drag and drop the videos into the editor just like normal.
If you add any of the cycling gauges with power meter fields – or, if you create your own template using that new functionality that was released a week or so ago – then you'll see the power meter data automatically pulled in:
No further compilation of files from other head units is required.  Just the VIRB.
Here's a quick little montage of a few different rides I've done with all the data seen on the screen coming directly from the VIRB Elite.  Again, nothing terribly special about my video – Miley Cyrus naked on a wrecking ball it is not:
Overall it won't visibly look any different than a video if you had manually merged the files.  But what it does do is make the VIRB a one-stop shop as far as not having to deal with other units and/or files.  So it's streamlining things.
I will note that I did see some initial issues with one of the beta firmware updates and power drops. It's since been resolved, but I note it only because it randomly resolved itself – rather than being 100% sure it was fixed.  I was impressed though that Garmin actually held up this entire firmware release going live for nearly two weeks trying to troubleshoot it daily with me (until it randomly resolved itself).  For at least the VIRB team, quality seems to trump release dates.
With that – go forth and create power-meter laden videos of yourself passing 85-year old women riding with groceries in a basket.
Thanks for reading!
(Reminder: For the full in-depth review of the Garmin VIRB, swing over to my full crazy-long review .  Which also happens to be the best spot on earth for general VIRB questions not related to the new power meter functionality.)