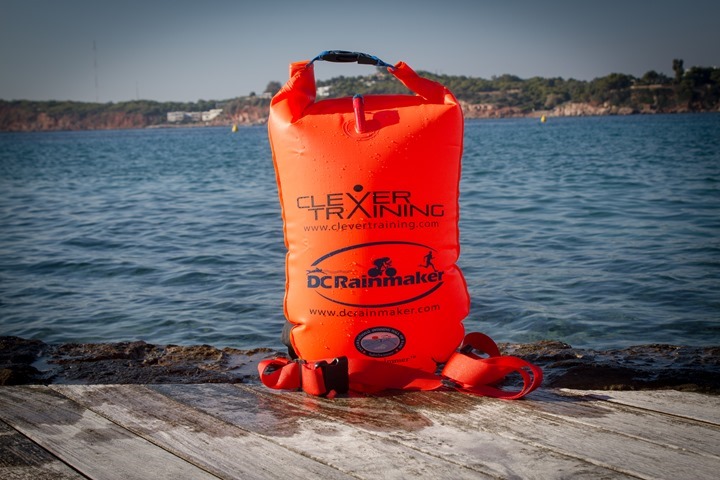 Remember last summer when I did a product review of the safer swimmer swim buoy?  It's the swim buoy that keeps you from getting run over by wandering boats while out on openwater swims.  It also gives you a dry place to stash stuff while swimming.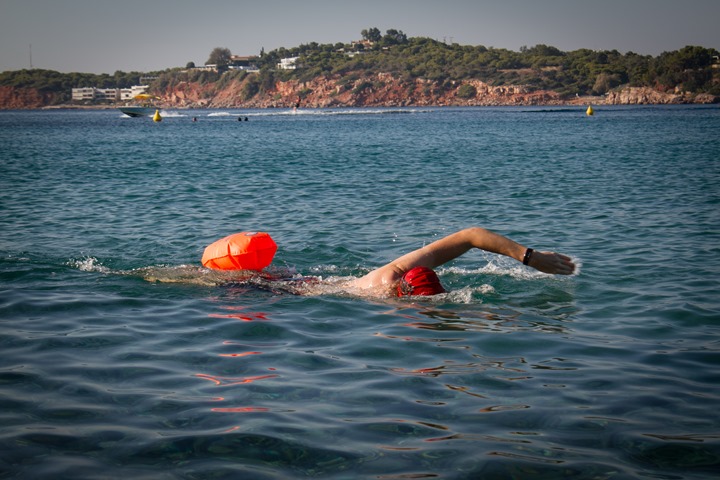 Well, around the time of the review, Clever Training decided to start carrying it for sale.  When I prodded them into bringing it on I don't think either of us quite realized how many people would want them.  They pretty much blew past any estimates and had to re-order more of the orange floaties quickly.
In doing so they were talking to the manufacturer of the buoy, and were offered the ability to get it branded for bulk purchases.  Given it wouldn't really cost anything extra for them, you, or me, it seemed like an obvious win!
Thus, I present to you the first DCR-branded item!*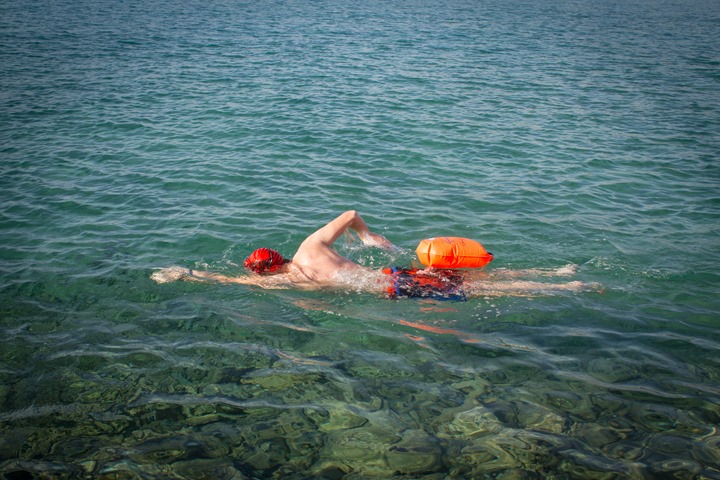 Oh, and as a bonus, they'll throw in one of my even more awesome DCR stickers.**
Ultimately, just like before I want people to buy the unit not to support the site but simply because it's a smart thing to wear when openwater swimming, especially in larger bodies of water.  If you travel a lot like me, you'll find that the unit easily compresses down to fit in the front pocket of your suitcase (though, getting it back into that pouch can be a bit tricky):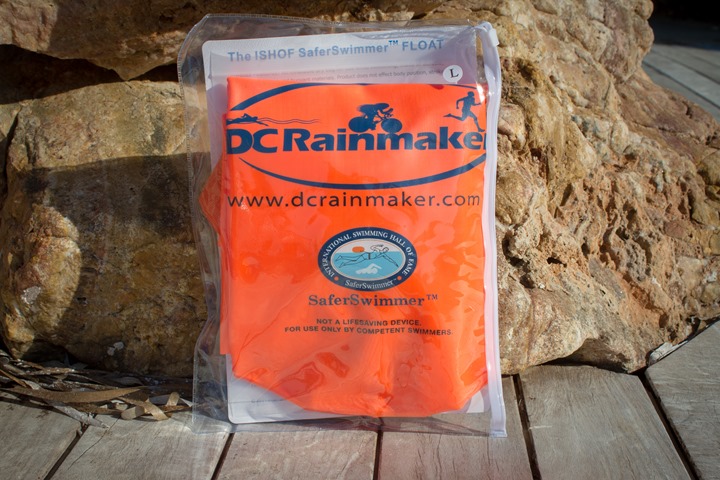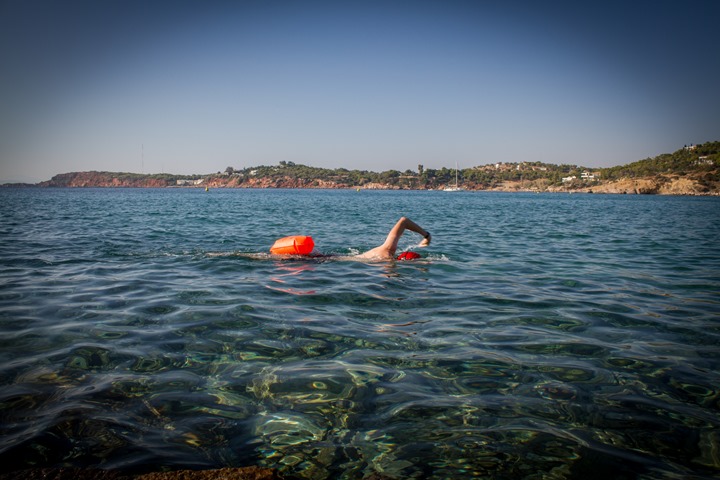 Thus, a perfect stocking stuffer for your friendly triathlete.  Though, I don't recommend swimming with it in icy water this time of year.  Mostly just because I don't recommend swimming in icy water at all.  Been there, done that.
Instead, I recommend a nice warm locale – like Greece, as seen above where I shot these photos.  Actually, The Girl shot these photos.  I just swam around in circles.
  The unit costs $44.95, but of course, with the DCR discount you save $4.50 – making it more like $40.46.  Except there's $6 in shipping – but, you get the sticker for free, so that's kinda priceless.  Anyway, total is $46.45 within the US.  To get the discount just add in
coupon code DCR10BTF
to the checkout page (and as always, that applies to anything purchased, gadgets too).   And since it's near Christmas now is a good time to pick up a few extra gifts for others – or for yourself…so if you tip the scale on your checkout cart beyond $75, you'll get free shipping!
Oh, and the previous review is here.
Thanks for reading – and supporting the blog!
* Preemptive Note #1: I don't yet have any plans for a second item, though from time to time people have asked for either running singlets or cycling gear.  I need to first find a kickass designer on that front.  I really like what Fatcyclist has done in that arena – his stuff looks awesome.
** Preemptive Note #2: I used to offer stickers individually, but then when I moved that became slightly more complex than I could manage consistently with just little old me.  I'm looking at a few options to get that moving again.