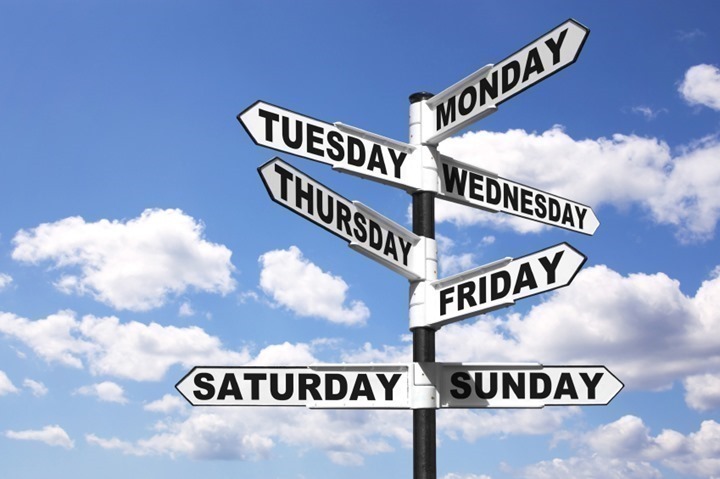 The Week in Review is a collection of both all the goodness I've written during the past week around the internet, as well as a small pile of links I found interesting – generally endurance sports related. I've often wondered what to do with all of the coolness that people write, and while I share a lot of it on Twitter, Facebook, and Google Plus, this is a better forum for sending it on to y'all. Most times these different streams don't overlap, so be on the lookout at all these places for good stuff!
So with that, let's get into the action!
DCRainmaker.com posts this past week:
Here's all the goodness that ended up on the main page of DCRainmaker.com this past week.
Sunday: Week in Review–December 8th, 2013
Monday: A Rio de Janeiro Runaround
Wednesday: Adidas Smart Run GPS In-Depth Review
Thursday: Check it out! The exclusive DCR branded Safer Swimmer openwater swim buoy!
Stuff that I found interesting around the interwebs:
Here's a not-so-small smattering of all the random things that I stumbled on while doing my civic duty to find the end of the Internet:
1) Road Bike Party 2: I suspect that most cyclists will have seen this by this point in the week, but just in case you somehow missed it, sit back and enjoy!
2) Ironman and Anti-Doping: A look behind the scenes on the numbers and testing stats for anti-doping tests.
3) Withings Releases Naked Ad (NSFW): Well, can't say I saw that one coming. It's really impressive though, and astounding how difficult it must have been to produce. However, it's DEFINITELY NSFW (for many work places), thus why I'm not embedding the YouTube video below.
4) London Cyclist sees what it looks like from a truck drivers perspective: An interesting look at things from inside the cab of a truck and blind spots where cyclists can fall into. Really interesting actually. (Via Cycling Tips)
5) Skiing Movies: Downside Up (T'es pas bien là ?) Trailer: Yes, it's in French, but, it has English subtitles. Though ultimately your stomach will turn no matter the language you speak.
6) Stages Cycling Opens up European Office: For those in Europe looking for the Stages Power Meter, starting in January you'll get your chance.
7) The Lance Line: In his quest to stay within the news, lots of random tidbits this week. (via RaceRadio)
8) The dirt (and freezing water) behind Sweden's premiere event, ÖTILLÖ: Ok, this just looks bat-crap crazy. Read the story behind it, or just watch the video below. At least watch 60-90 seconds of it. You won't be able to stop.
9) Oh Specialized: Not really been the week for you. But, at least with two separate incidents behind you, you'll be ready to tackle next week. Plus, at least you didn't recall any brakes this week…
10) Brim Brothers Targets mid-next year: The latest on their power meter production and release timelines in a single tweet.
11) Because we need more ski videos: For those who forget, I grew up ski racing. We don't get a lot of good ski racing clips. And given it's winter time (where I am), you'll see more ski than swim. (via Caley Fretz)
12) Barclays to end London Bikeshare Sponsorship: Interesting piece from the NY Times on it, and other sponsorships of large bike share programs. (via WashCycle)
13) Ziplining your car over a river: And yes, of course this was in Russia. Though, it did lack the dashcam video.
Crowd Funded Projects of Athletic Note:
This is a bit of a new section. Most of this content used to be found within the main section, but I figured I'd just call it out up here and make it easy to find. I regularly sift through Kickstarter and Indiegogo (plus a few others on occasion) looking for sports projects. Note that as always with crowd funded projects, assume the project will be late and will under-deliver on features. Thus far, on the numerous products I've helped 'fund' (except a leather bike handle), that's been the case.
Honestly, nothing worthwhile this week. I think at this point we're close enough to CES2014 that we'll probably see things go fairly quiet.
Sports Technology Software/Firmware Updates This Week:
Each week I quickly highlight some of the new firmware, app, software and website service updates that I see go out. If you're a sports technology company and release an update – shoot me a quick note (just one liners is perfect, or Tweet it at me is even better) and I'll make mention of it here. If I don't know about it, I won't be able to post about it. Sound good?
Site/Firmware Updates:
Well, a wee bit of a busy week in the update department:
Adidas MiCoach Site Updates: Lots of new little features and fixes.

Garmin VIRB Edit 2.2.3: New version, bug-fix focused.

Garmin Fenix 4.02 Beta: This followed very quickly after 4.01 beta, mostly bug fixes (a ton of them). Plus added cadence support w/o footpod needed.

Leikr firmware update: Some minor updates for bug fixes.

Magellan Echo Firmware Update: Includes both additional languages as well as bug fixes.

O-Synce firmware update: This appears fairly minor but does add W/kg data field (for power meter users), as well as notification of power meter battery being low.

TomTom Runner/Multisport firmware update: Mostly improvements/fixes, but also some new timeout features to improve battery life.

Training Peaks unveils new public beta/platform: Pretty cool UI changes here. As a user you can switch back and forth between beta and non-beta.

Trainer Road puts out new version: Includes Bluetooth Smart support on Windows, lots of other smaller fixes.
iPhone Apps:
iPad Apps:
Android Apps:
Windows Phone Apps:
No sports related Windows Phone Apps updated on my phone this week.
—
Thanks for reading all!