Back a number of months ago there was a Kickstarter campaign for the Switch Aero System, which takes the clip-on aerobars concept to a more flexible place.  Previously clip-on aerobars weren't actually as 'clip-on' simple as their name implies, as anyone who's installed a set will tell you.  The installation may be straight forward, but it's not something you'd want to take on or off for a given ride (i.e. turning your road bike into a triathlon bike).
Further, clip-on bars don't really solve the seatpost position problem, which is a large piece of shifting a bike position from a road bike fit to a triathlon fit (amidst other items).
With that bit of background, I got a chance to go hands-on with the new Switch Aero system that aims to solve both pieces.  During their Kickstarter campaign they sold about 230 of the units.  The system has two components; the aerobars, and the seatpost.  Let's start with the aerobars, and then I'll cover the seatpost as well as a short video with them in action.
The Aerobars are designed to snap in and out of locking mechanisms that you can pop quickly on or off in a few seconds.  They're also a fair bit more configurable than some clip-on bars as far as being able to move forward/back and change position of the pads.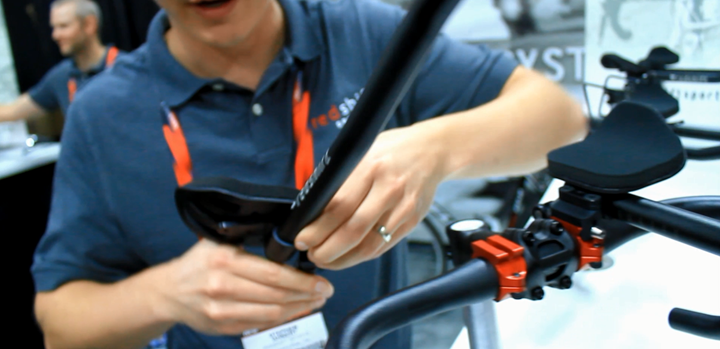 Below you can see the first portion of the locking piece. This is what the bars settle down into (the groove).  On the right side you see the unit already locked in place.  If you look at the front of that side you'll see a little silver knob which connects to the quick-release lever on the back side – forming a locking system very much like your front wheel release skewer.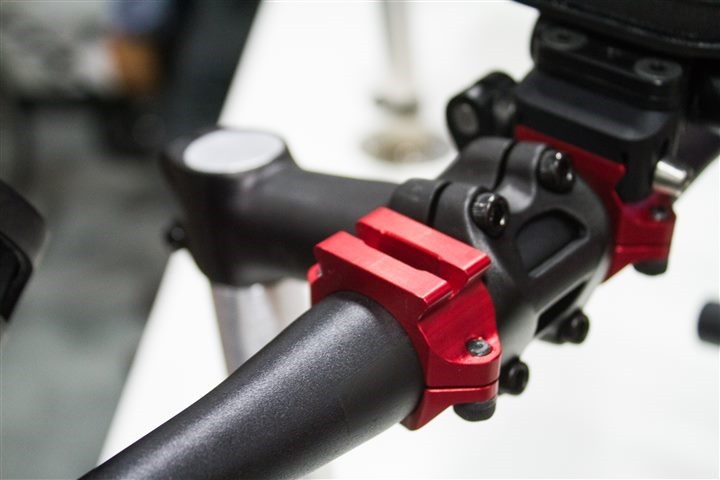 Here's a look from the front of your bike. The silver knobs clearly visible, are spring loaded to keep them locked even further in place.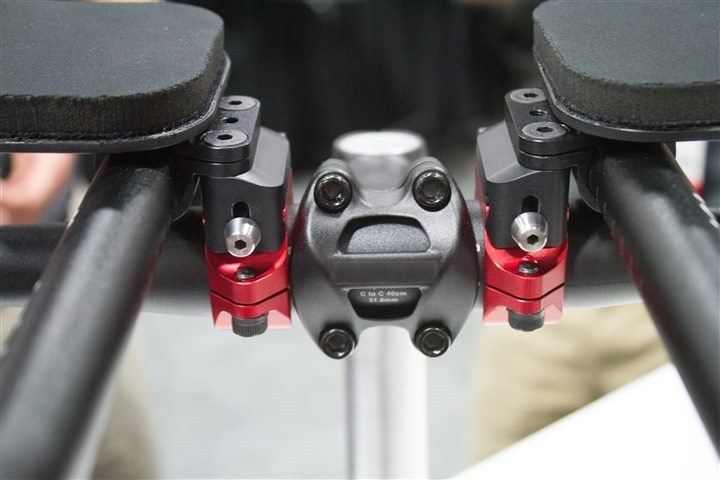 The system also has an optional water bottle mount.  You can see the mounting plate coming out from the left aerobar below.  On top of it is the default included water bottle cage (not exactly the most visually appealing), but you can swap it out for anything you'd like.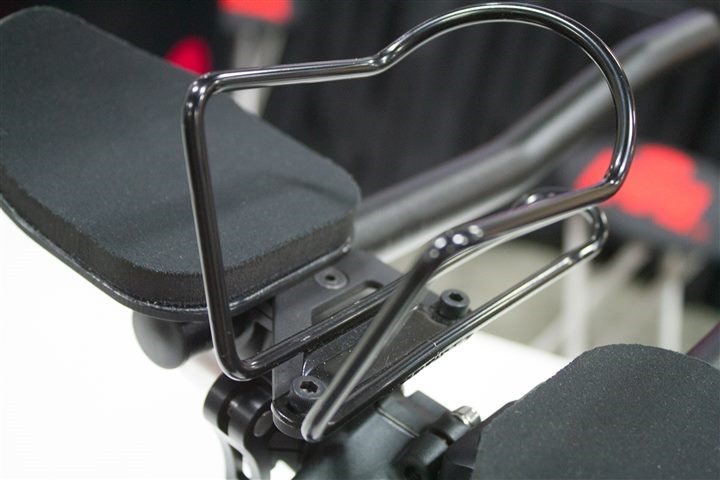 Next up we look at the seatpost portion.  The seatpost allows you to shift forward (or back) with a simple push.  Well, a bit of a hard push, as it requires upwards movement and then forward/back movement to lock it into place.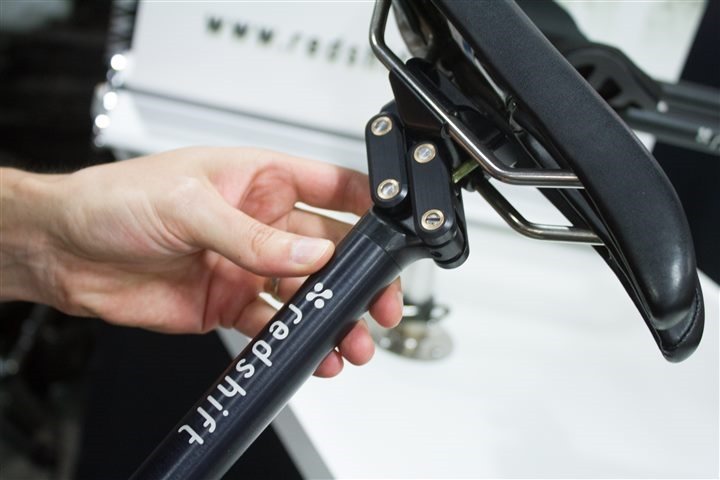 If you look you can see you're able to adjust the angle of the seat up/down as required, using the screws visible going vertical towards the seat.
Below, you can see the back position, and then the next photo shows the forward position.
While the system stays in place quite well, my only concern is that it actually is kept in place by your body weight – meaning that there is no mechanical lock available that keeps it there permanently. In my playing with it, it's certainly not going to flop forward/back as it requires an amount of force to 'push it over' to the other position.  So my final opinion will depend on a bit more outdoor riding to see how it shakes out in the real world with impromptu sprints and the like.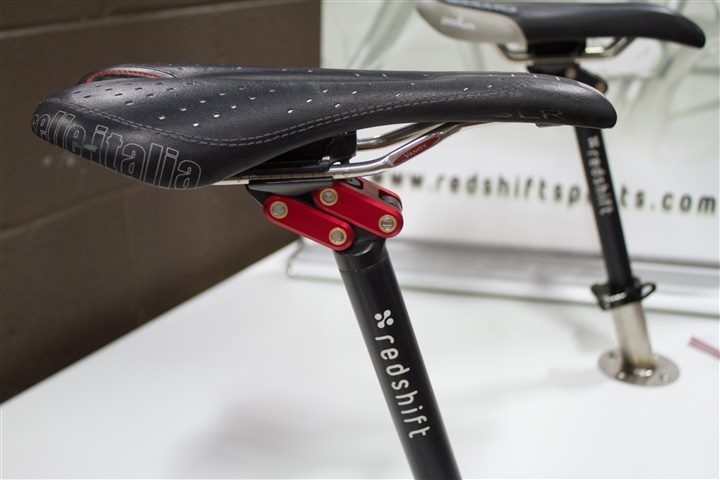 Here's a quick video showing how the two components of the systems lock in place, both the aerobars and the seat post:
As for shipping and pricing, the individual units are $125 a pop (aerobars or seatpost), and together as a pair $225.  Shipping will occur to Kickstarter backers in early December, and then once those orders are shipped they'll start fulfilling retail orders.  They also have a carbon aerobar version as well for about $65 more.
As we get closer to availability I'll be giving the system a whirl on my newly acquired road bike, so I'm looking forward to seeing how it shakes out.
Thanks for reading!
–
Welcome to Interbike week! This week during Interbike 2013 I'll be tweeting from the exhibition show floor quite a bit, as well as posting frequently. Here's a quick and handy link to all Interbike-related posts.