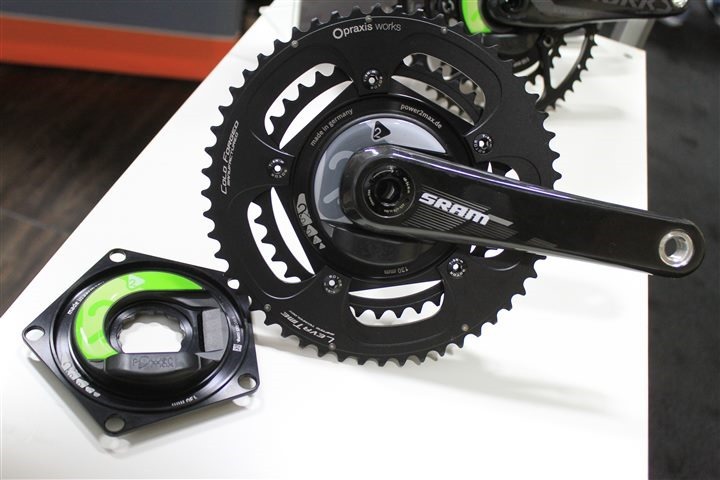 Power2Max announced here at Interbike that they are lowing their prices further – almost 20%, following price reductions and new product announcements at Eurobike just three weeks ago.
Here's the skinny:
– The $899US FSA Gossamer will be a permanent change, instead of a temporary sale price
– The Rotor 3D models drops to $1,099 from $1,349
– The Rotor 3D+ model to $1,249 from $1,499
– Spider-only price drops to $879 from $979 (if you have your own cranks & chain rings)
– Praxis Works chain rings can be added for $99 on any unit with 53-39, 52-36 and 50-34 combinations
– All power meters will be shipped free, and as usual, no US import taxes either (shipped from Vancouver, BC)
In talking with them this morning, the primary reason for this change is that they'll be shifting to a direct to consumer company, and removing 3rd party distributor relationships.  They found that 85% of units were shipped direct to consumer, and only 15% through distributors/retailers.  By removing that channel they were able to lower their prices, by simply cutting out the additional cost normally paid to the retailer.
They also noted this morning they'll be bringing online credit card payments as an option in the next two weeks.  This was one of the complaints I had two weeks ago, where the only option previously was bank transfer – which was then upgraded that week to PayPal transfer.  So good to see things going in the right direction there.
I think we're also seeing here some of the impact of the drastic PowerTap price changes (reductions) from last month beginning to reverberate through the power meter industry.  Further, on the top-end, the introduction of Vector is applying downward pricing pressure there as well to numerous units.  I suspect this will really only signal the start of things.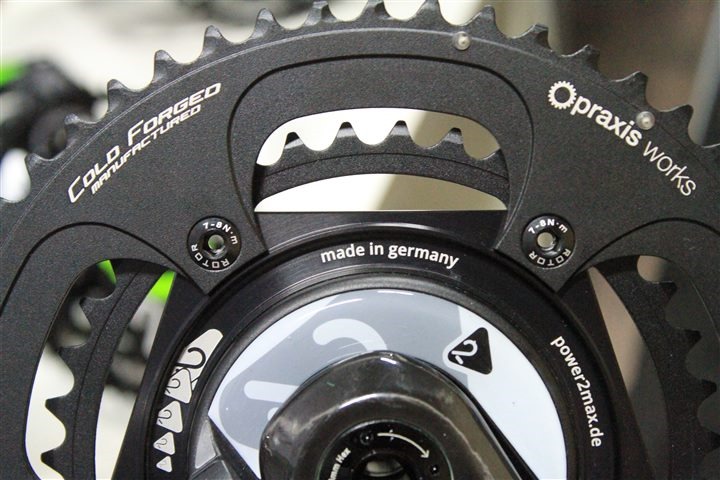 You can see my recent thoughts on the power meter market from two weeks ago in my "Power Meter Buyers Guide – 2013 Edition".
Note that unfortunately these pricing shifts won't be coming to the European market (or anywhere outside North America).
–
Welcome to Interbike week! This week during Interbike 2013 I'll be tweeting from the exhibition show floor quite a bit, as well as posting frequently. Here's a quick and handy link to all Interbike-related posts.