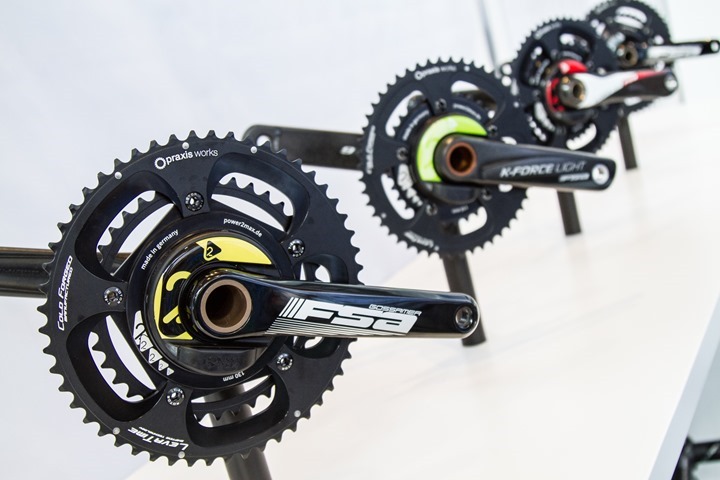 This post might take the award for my shortest Eurobike post this year.  But that's OK, because all you basically need to know is that Power2Max cut their prices by 20%, down to $610US – including the cranks.  Yes, seriously.  For the company now celebrating its five year anniversary this year, things appear to be going well.
The already good-deal Power2Max line got even better with the price drop.  This drop didn't come to their now phased out Classic line, but rather their fancy newish Type-S line.  In fact the Power2Max folks tell me that all production of Classic models have permanently ended in order to keep up with Type-S production and to shift resources there.  There were a few dozen units left globally for sale earlier in the month, but that chapter is now closed.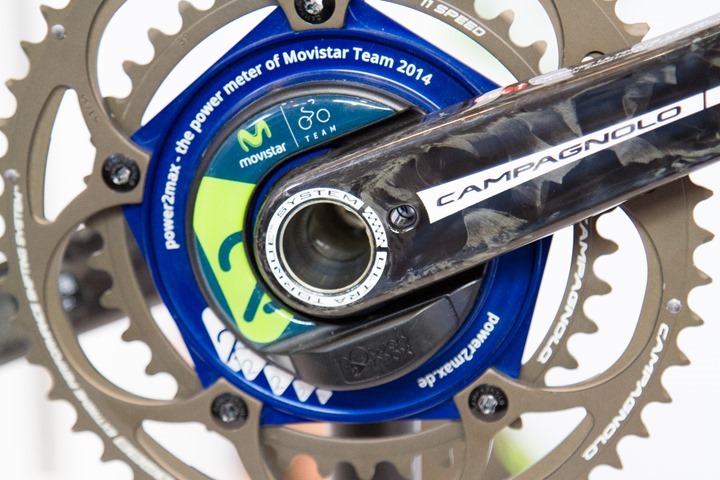 As a result, the Type-S units are therefore the ones getting the price drop.  You'll remember my in-depth review on them this past spring, which was generally quite positive.  The Power2Max is a solid option because it accurately captures your total power from both legs, versus a one-legged power meter only capturing the left leg and doubling it (which has inherent accuracy challenges).  Overall I believe this is the cheapest crank-based power meter out there right now, and what I'd classify as the cheapest/most well proven power meter (meaning, the cheapest unit on the market that's also well proven as reliably accurate).  And before you ask, yes, as usual after Interbike in late September I'll have an updated Power Meter Buyers Guide out.
But in short – why would you pay twice as much for something like this over the PowerPod I talked about earlier in the week?  Well, primarily the reliability and accuracy.  As I noted, there are cases where the PowerPod isn't as accurate – whereas there aren't any known accuracy issues here.
For those looking for the full-on pricing sheets, here's the complete matrix.  First in Euros, and then in USD.
Note that for the North American pricing below, it does not include VAT for Canadians.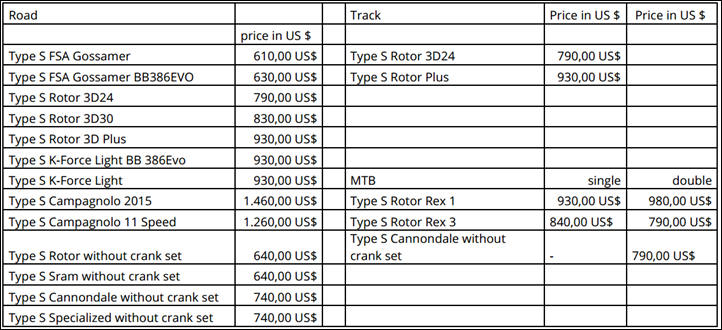 —
With that, thanks for reading!  If you're looking to burn a bit of time, here's all my Eurobike 2015 posts!