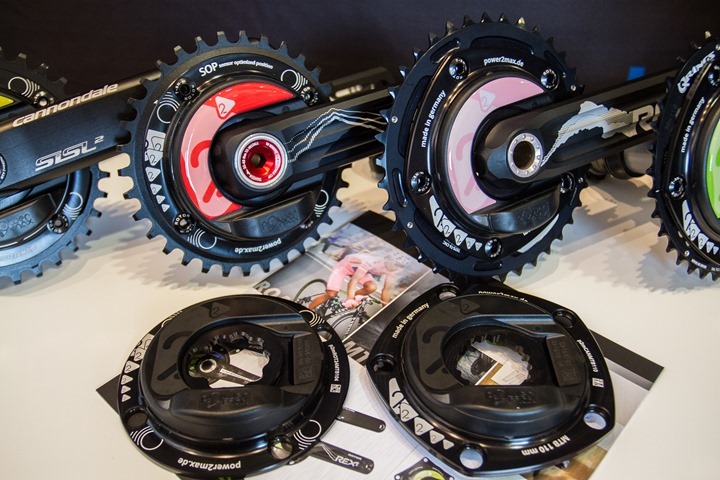 Here at Eurobike Power2Max has announced a number of new power meters, targeting two different markets.  The first is bringing the Type S lineup to the mountain bike market, while a the same time expanding out their road bike market.
Power2Max has been a serious player in the power meter market for about three years now, but especially as they transitioned to their second generation units two years ago.  They've produced an ANT+ enabled crank-based power meter that's had consistently accurate results from the second generation onwards, as well as hitting a price point lower than any other crank-based power meters (or rather, anything in that particular region of the bike: crank/spider/pedal/cleat).
They continue to hover roughly around $1,000-$1,100 for most of their base models, while also picking up sponsorships of major pro team riders and athletes, such as Team Movistar this year.  On top of that, they've even been used by ROTOR Power Meters as a 'known good' unit for their own power meter testing (an ironic competitor twist if there ever was one).
With that background, let's jump right into the details.
Power2Max Type S MTB Power Meter: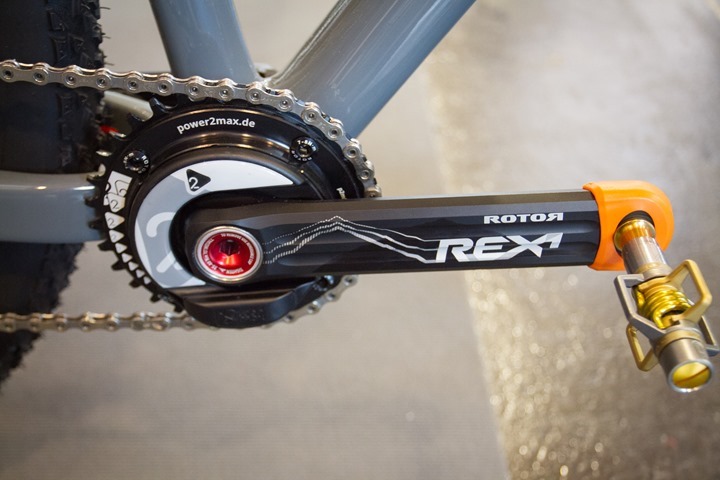 First up is the expansion of the Power2Max Type S line into the mountain bike world with two new units targeting the 1x and the 2x drive-trains.  Previously they had the classic line (which they recently started retiring).
In the case of the 1x, they've got two editions – one for the ROTOR Rex 1.2, and another for the Cannondale Hollowgram.  In this case, they're available 104BCD for $1,079/940€.  Looking at the 2x drive trains, they've got a 110/60BCD available at $1,129/990€.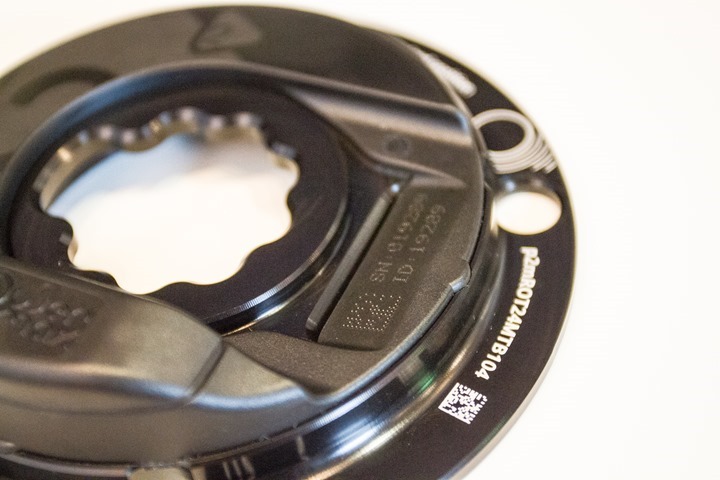 These units include all the same fundamentals as their road product lineup, but in the case of the 1x variant also include their Sensor Optimized Position (SOP) functionality, which allows them to reduce the weight by a bunch (more than 100g from their classic mountain bike variant).  There are versions with ROTOR Rex 1 and Rex 3 cranks available as well.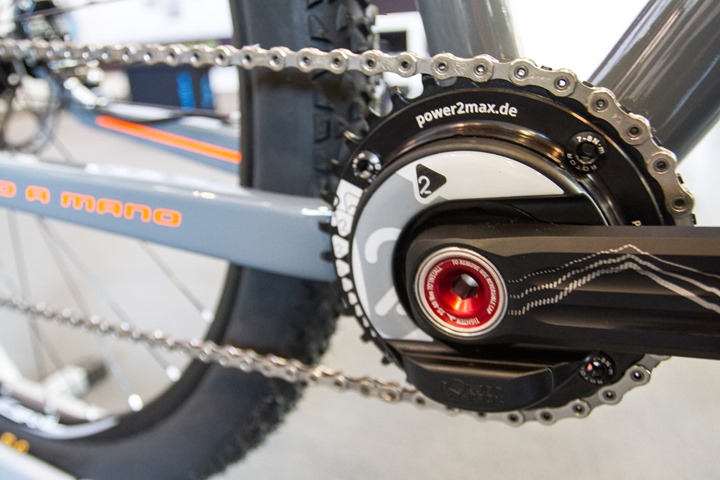 Like the road lineup they include the estimated left/right balance, along with the ability to self-modify chainrings without impacting calibration.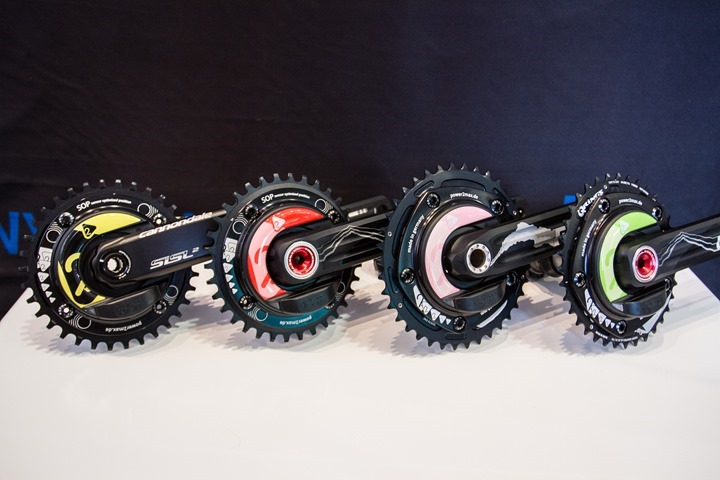 Both of the Type S units will be available starting in October 2014.  Looking at past history with Power2Max, they tend to nail their delivery dates pretty consistently (a small rarity in the power meter world).
Power2Max Type S BB386EVO/BB86 compatible units: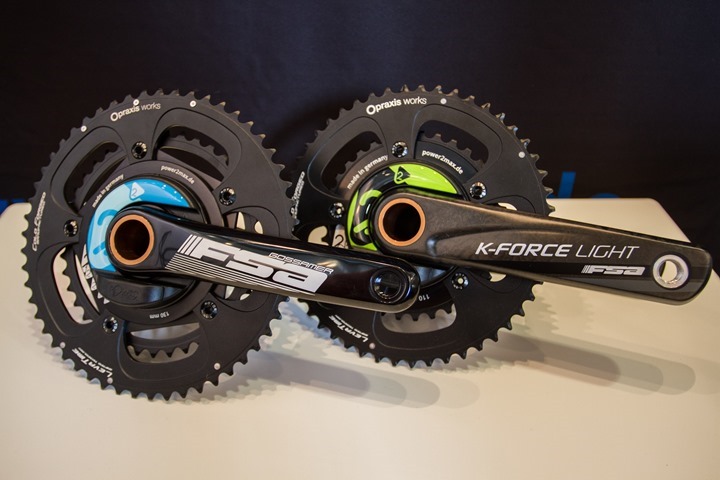 In addition to the mountain bike line, they also expanded the road lineup further by adding 16 different Type S models with support for FSA K-Force Light & FSA Gossamer BB386EVO cranks.  This basically means that a single model serves BB30, BSA, BBRight and PF30 frames.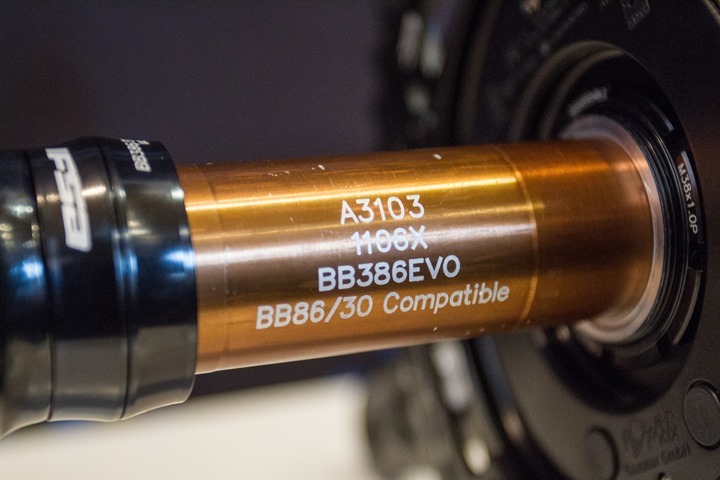 These two models cover the spread between two different price points (again, with cranks).  To start is the slightly less expensive model (the FSA Gossamer), sitting at $1,049/960€, and is seen below.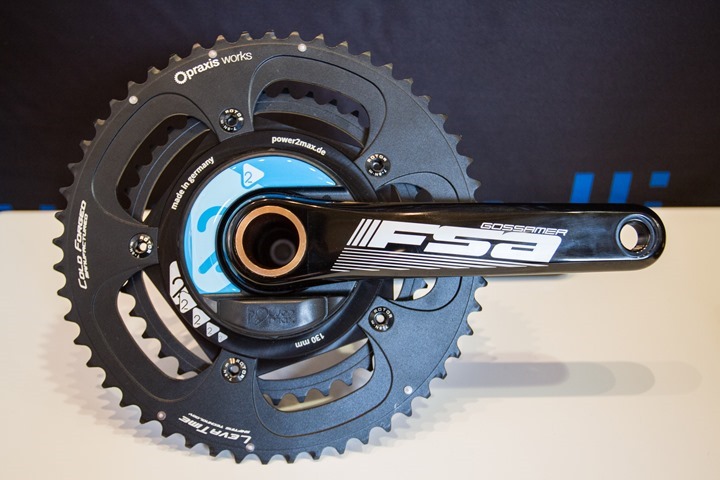 And then up a bit pricier is the FSA K-Force Light sitting at $1,449/1260€.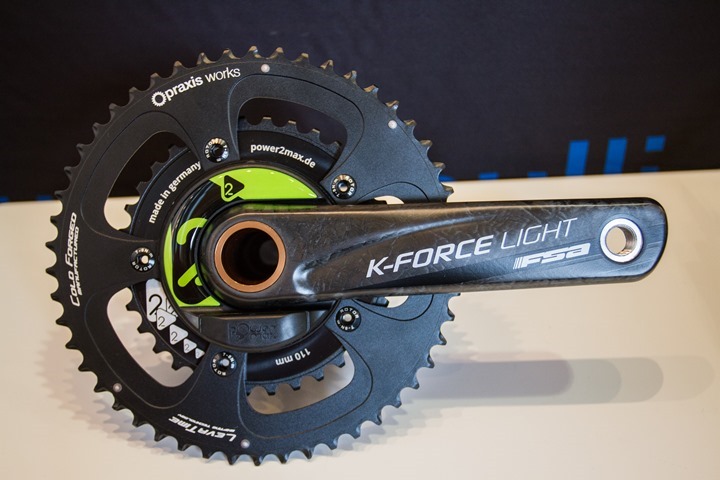 All of these units (well, all Power2Max units for that matter) transmit over ANT+, and none of them require a cadence magnet.  Though, most newer power meters on the market today don't require a cadence magnet anymore anyway.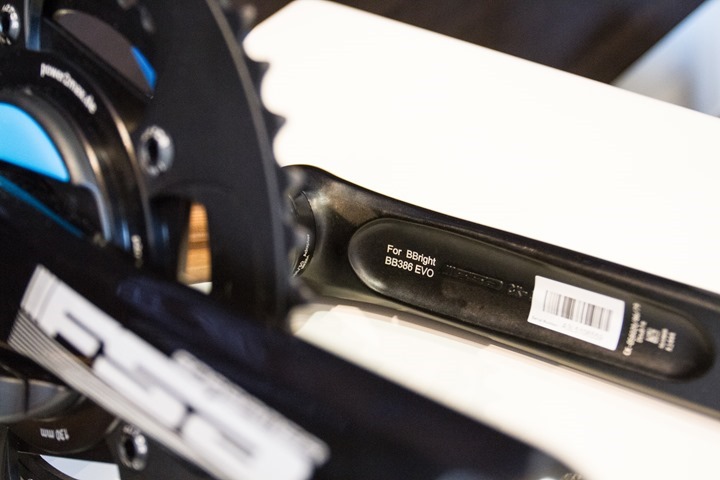 In the case of these units, they're available immediately.
Other Notables:
Finally, it's worth noting that back in the May/June timeframe Power2Max introduced their first track-focused unit, the Power2Max Type S ROTOR 3D.  It's offered with and without cranks.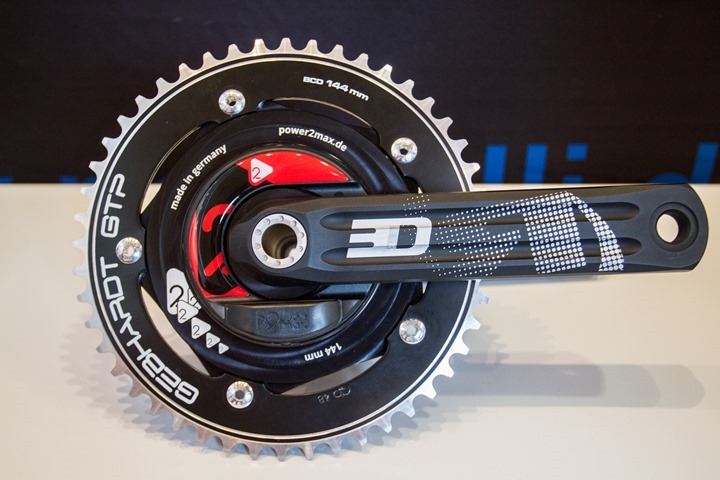 The notable difference here is that it has a different automatic calibration methodology, due to the fixed gear aspect of track riding.  It's also notable as the selection of track-focused units is relatively minimal these days, and this starts at $1,079US/940€ (without cranks).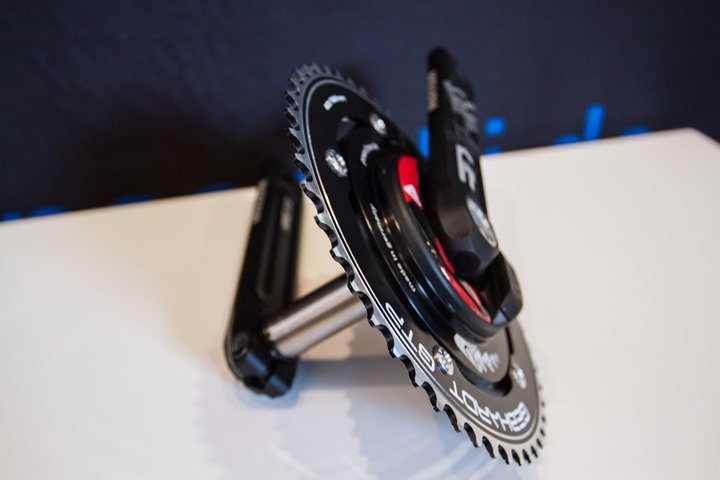 At present, the compatibility is only there on the ROTOR crank side however.  Though, since it was announced back in June, its availability is immediate and already shipping.
Last but not least, I do have one of the newer Type S units in my line up of power meters to test this fall.  I've tested their most recent classic line previously and found no issues at all.  It's a well built unit that does the job at a solid price.  Of course, like I've noted in other posts, I'll be putting together a full power meter recommendations guide sometime after Interbike (that's in two weeks), based on any and all power meter announcements that occur between now and then.
—
With that, thanks for reading!  If you're looking to burn a bit of time, here's all my Eurobike 2014 posts!