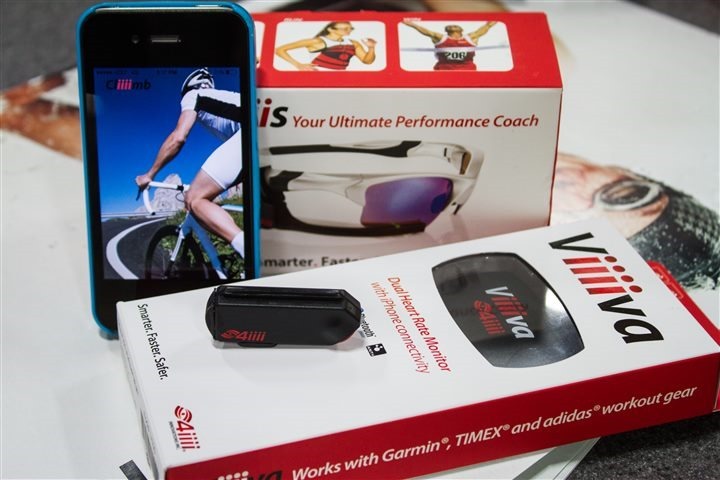 Here at Interbike, 4iiii's has announced their latest product – Cliiiimb – which allows you to get status updates in real time while riding or running any Strava segment against anybody already on the Strava leaderboard.
4iiii's will be releasing the Cliiiimb app, which is designed to work with a new less-expensive version of the Sportiiii's that purely contains voice (and is simply called Sportiiii's Voice) – rather than both the voice and LED bar that the more expensive Sportiiii's contains.
The app utilizes GPS to determine your position, and then leverages the Sportiiii's audio capabilities to broadcast updates to you based on how frequently you'd like to hear those updates.  But, I'll cover more of that in a minute.  First, let's get into the hardware and the app.
This small pod affixes to your glasses via a new clip-on system rather than the previous ziptie system.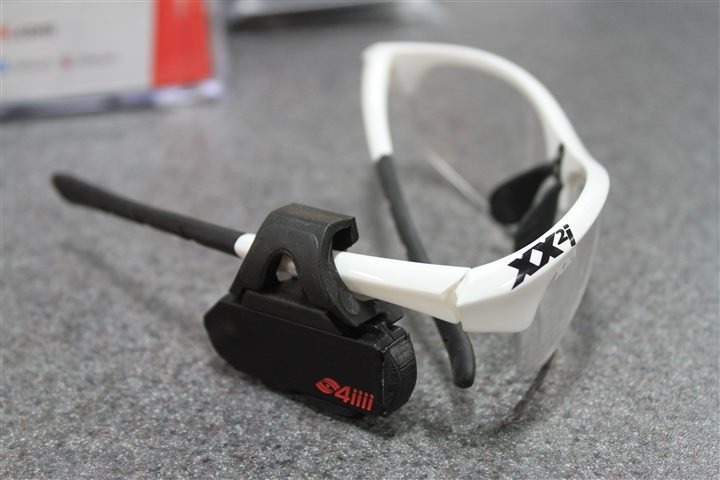 Below you can see the full Sportiiii's system next to it: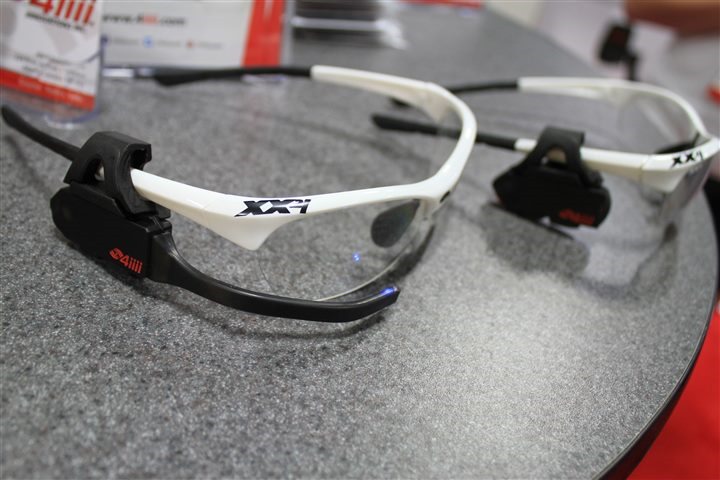 Next, the Cliiiimb is bundled with the Viiiiva ANT+ to Bluetooth Smart heart rate strap, which acts as an intermediary between the ANT+ enabled Sportiiii's and your phone, by translating the instructions to Bluetooth Smart.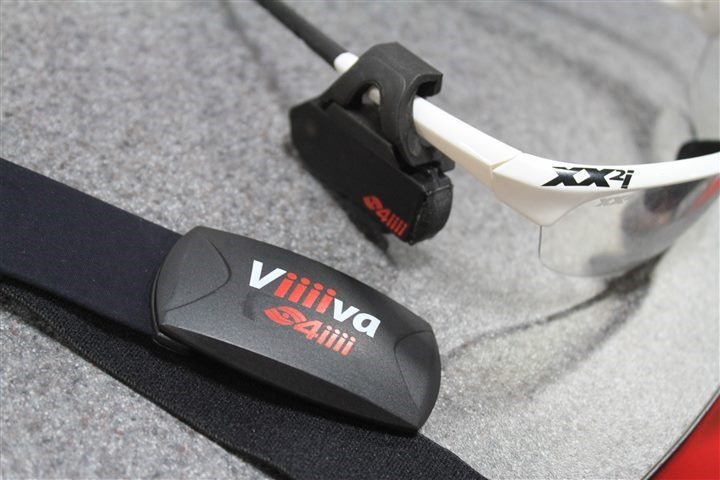 Once you've got both of those on, you'll download and open up the free app.  The App first has you connect to your existing Strava account:
At this point you're also able to pair to a Viiiiva, which will be the gateway to the sunglass attached Sportiiii's: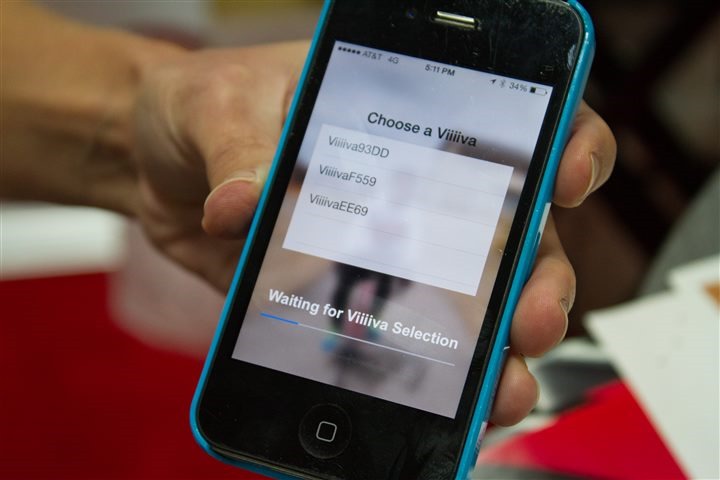 At this point you can also go ahead and pair any other ANT+ devices, such as power meters, running footpods or speed/cadence sensors, as well as the Sportiiii's: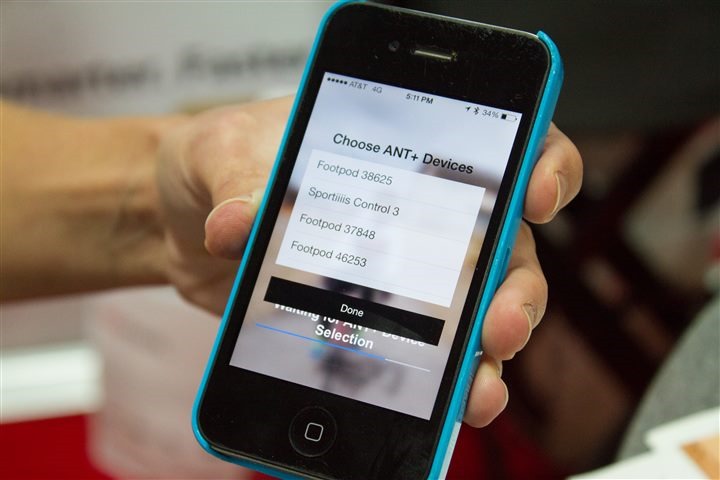 With that complete you'll start a search for a nearby Strava segment using the standard pinch and zoom map – allowing you to zoom in on any location you'd like to: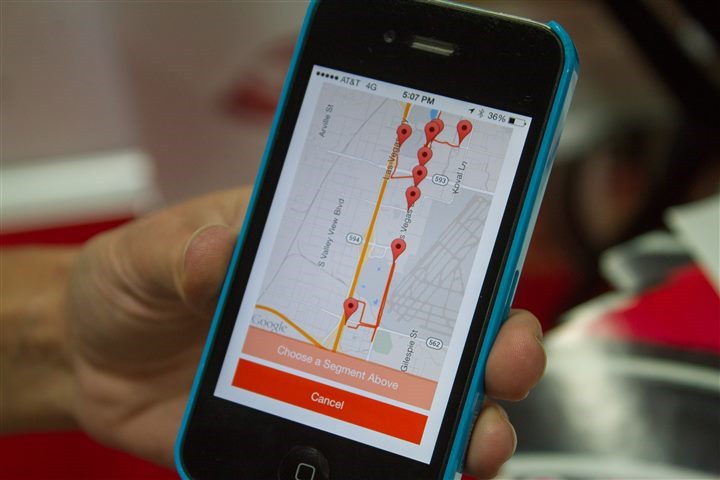 In this case we've selected a 1.1KM long Strava segment to race against.  You can change from metric to statute within the settings of course.
By clicking the 'Add this Segment' button you're effectively downloading the segment to your phone for later use.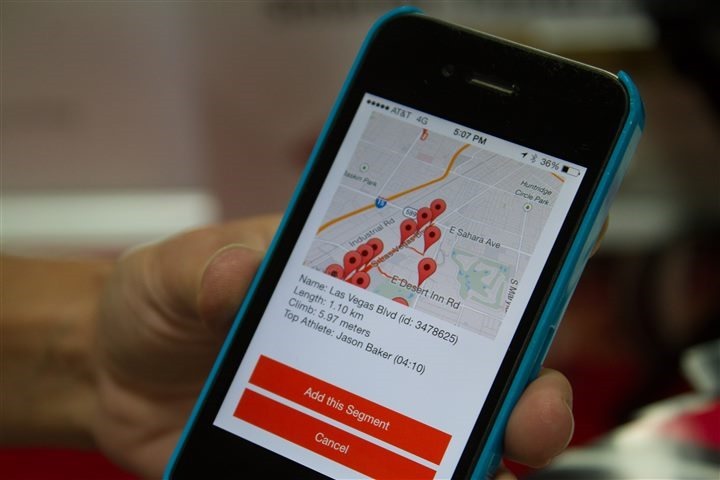 As part of that you'll choose a "hero" from the leaderboard to compete against.  Effectively this is who you're racing against.  You can choose the top person on the list, or someone further down (perhaps closer to your abilities, but enough to still give you a challenge).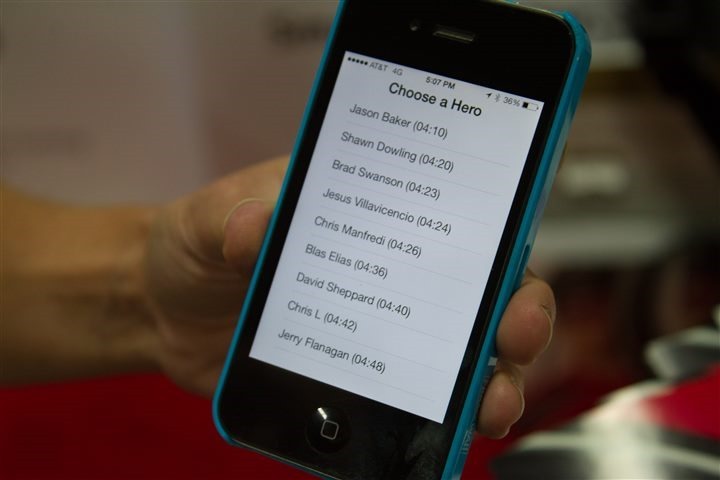 Next you'll see the segment listed within your saved segments.  This is cool in that everything is downloaded about the segment so you can actually run everything without cell connectivity.  Ideal if you may be out of the country and still want to use GPS, but just have cellular service turned off.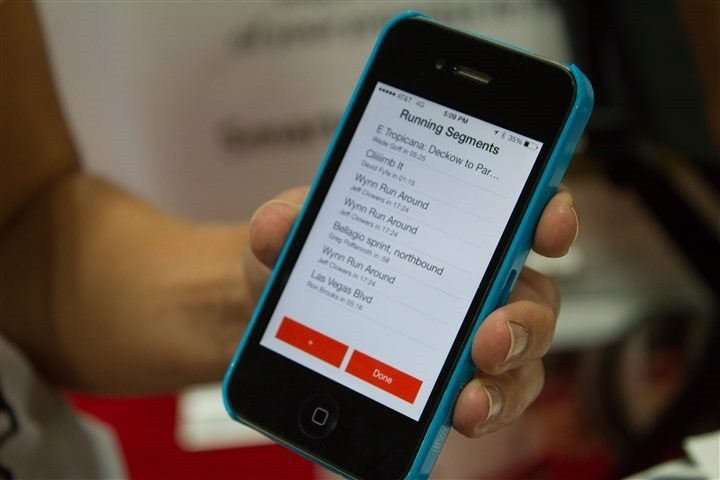 From there you'll be able to go ahead and start the segment.  While you're running/riding it'll give you updates on how far ahead and/or behind you are based on your competitor.  It'll provide these updates both on a percentage basis (i.e. 25%, 50%, etc…), as well as a time-basis (i.e. every 1 minute).  That's all configurable.  The app will send those audio broadcast announcements to the sunglass attached Sportiiii's: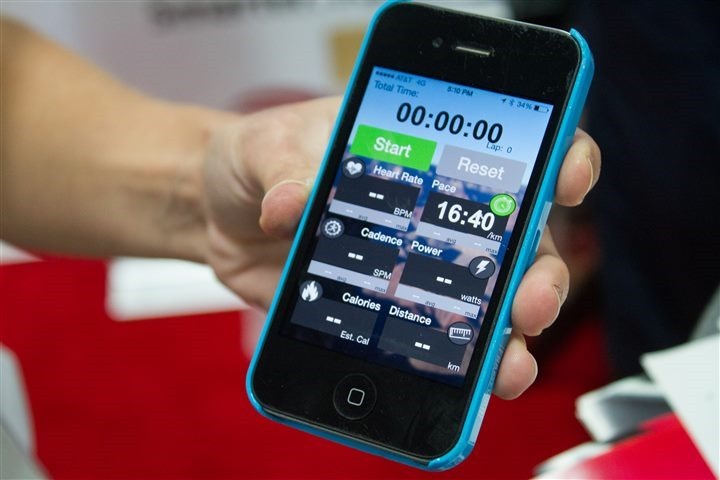 Lastly, upon completion of the run/ride your data is saved into a .FIT file that you can e-mail and then upload to any number of services.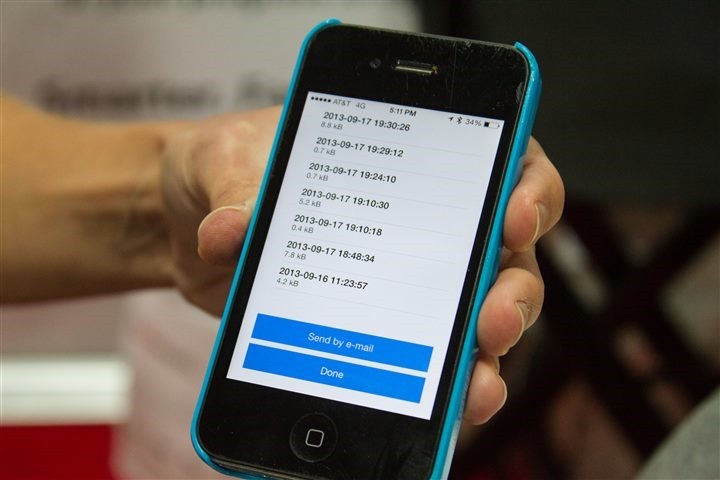 The entire package cost $129, which includes both the Viiiiva Bluetooth Smart & ANT+ heart rate strap, as well as the Sportiiii's Voice – and of course access to the free iPhone app.
Additionally, if you want the full Sportiiii's with the LED heads up display bar, that's available for $199 including Viiiiva.  Availability-wise they are targeting completion ahead of US Thanksgiving, so just before the holidays.
Thanks for reading!
–
Welcome to Interbike week! This week during Interbike 2013 I'll be tweeting from the exhibition show floor quite a bit, as well as posting frequently. Here's a quick and handy link to all Interbike-related posts.