No, not recovery swimming in the gigantic leisure pools here at the hotel.  Rather, swimming laps at the actual municipal city pool.  But before we get to that, I had to get to Las Vegas.  So after running the Paris Marathon Sunday morning, I boarded a flight up to London later that evening, and then caught another flight from London straight to Vegas first thing the next morning.  Along the way, I saw Greenland: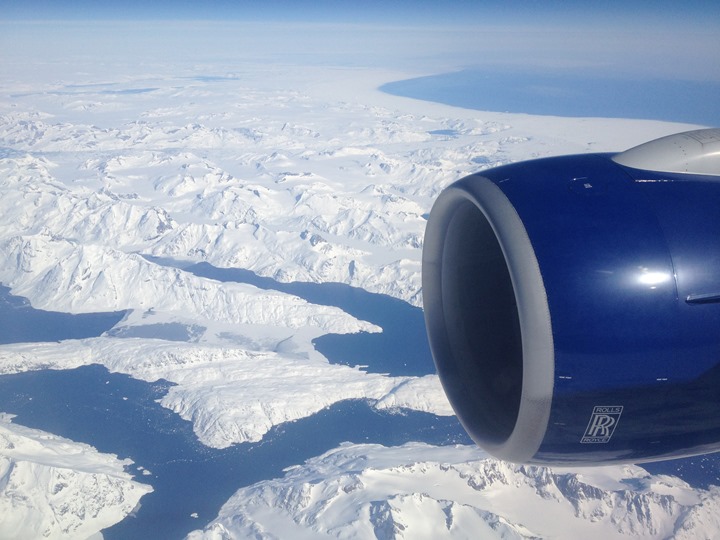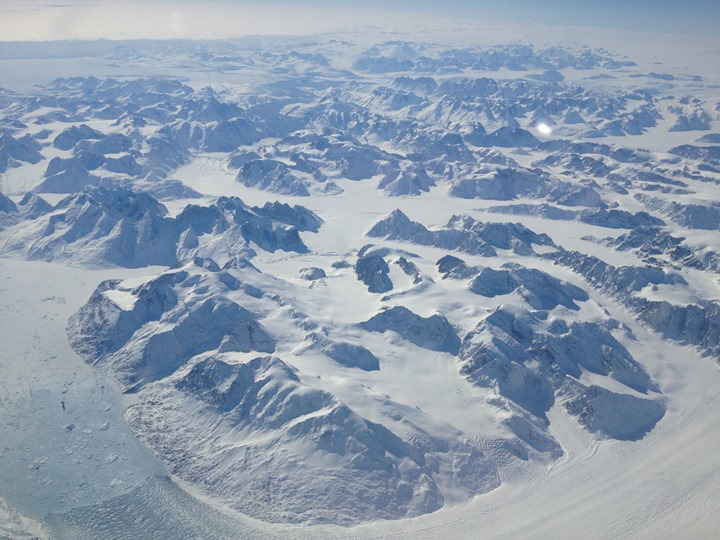 And 10 hours later…Viva Las Vegas!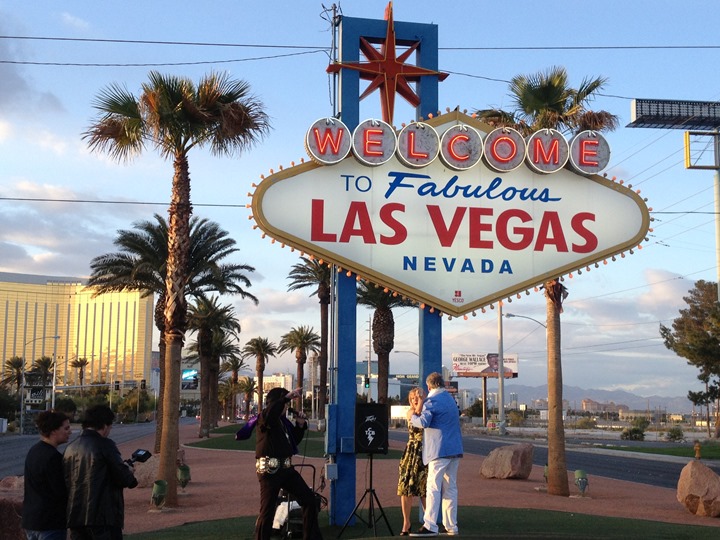 Yes, that's Elvis. And yes, they were getting married.  And yes, there were actually other Elvis's there at the same time.
Within about about 2 hours of landing I was on my feet having fun with booth duty.  The rest of the afternoon and evening was a blur.  And well, that was mostly true of the entire week.  Back to back meetings, booth time, more meetings, and plenty of other randomness.  By time I got to 8-9PM each night, with the 9 hour time change, I was exhausted.  Hence why my posts were a bit…well…non-existent this week.
But, that didn't mean I completely ignored training.  The positive side to the 9hr time change is that I was up before sunrise each day this week without an alarm. Usually around 5:20AM.  So I took advantage of that time best I could.  For Monday/Tuesday, the only 'training' I did was just lots of walking (happens naturally in Vegas).  No reason to add injury post-marathon with running or the like.
When Wednesday came along I was ready to hit the pool.  So I went over to the city pool.  It's a really nice facility that I always visit when in town.  It's a couple miles north of the main strip, but the price can't be beat – $1.50.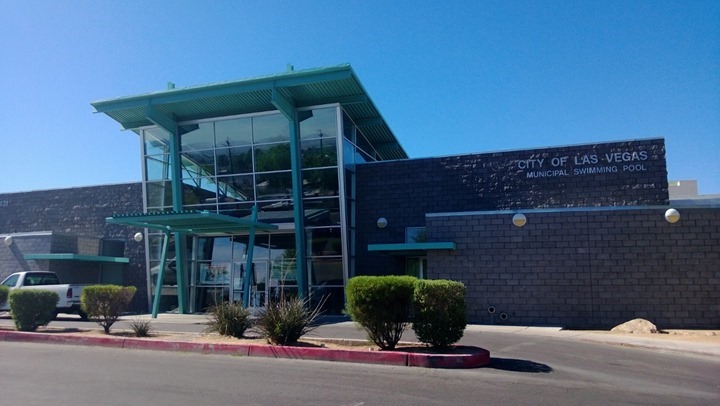 When I was there, the place was pretty much empty.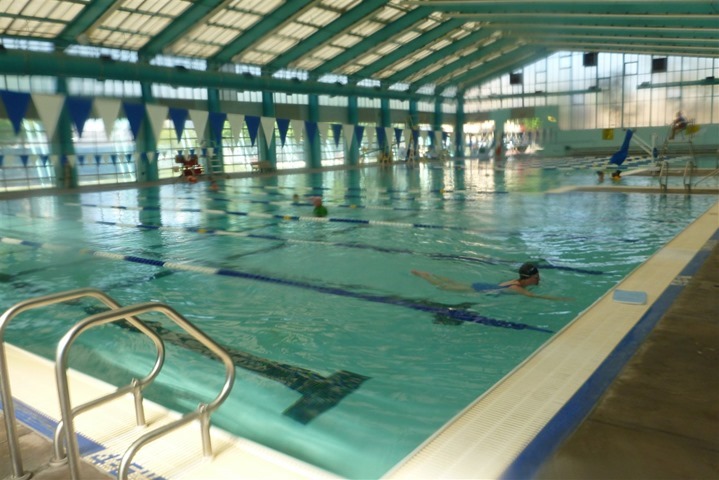 My workout was descending sets from 800y on down (i.e. 800y, 600y, etc…).  Nothing too long or messy.  Mostly just getting me back into the routine of swimming.  So back and forth I went: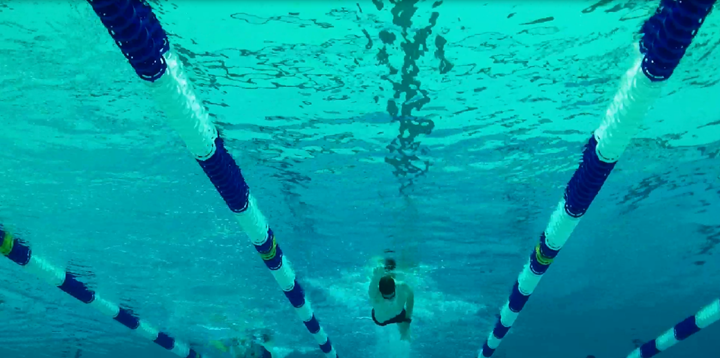 I was playing around with the underwater case for the iPhone, so I could get that post out the door.  My hope was to get that done for Thursday.  But then the whole sleepy thing set in again.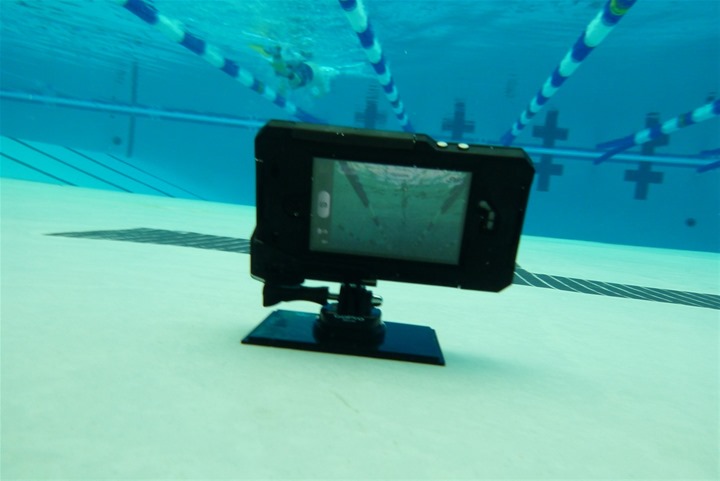 The swim went well, and I was soon back at work getting more meetings done.  And trying to avoid free dessert tables like these. I succeeded. I had none of that.  Now Dairy Queen…well…nevermind.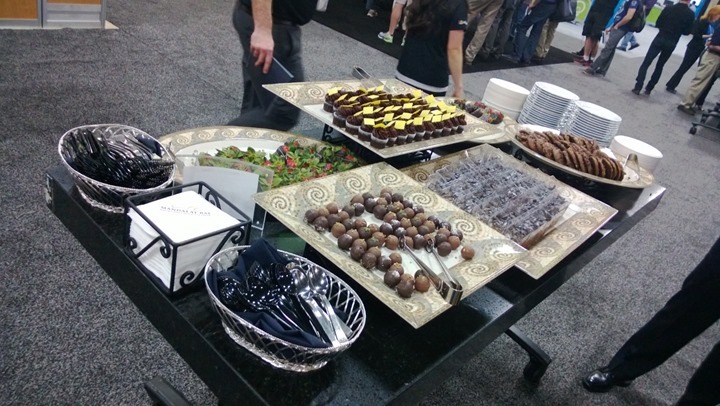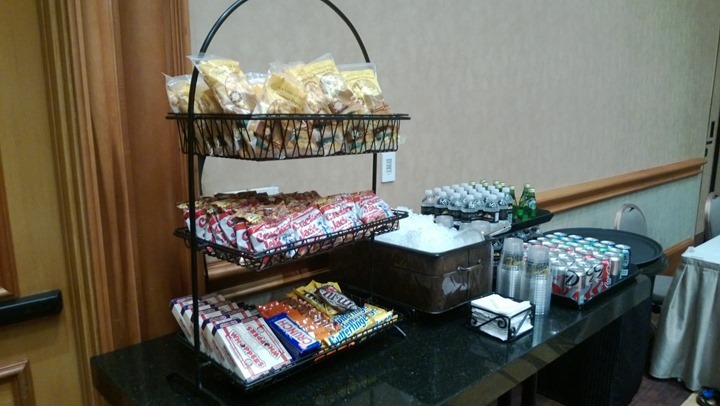 Fast forward to later that evening and I headed out to the car to unpack my bike: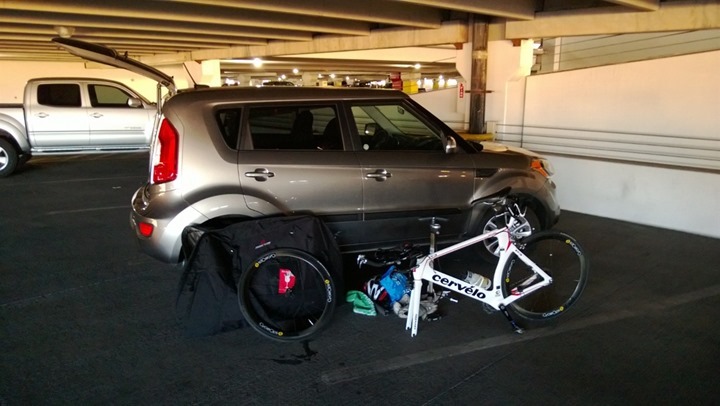 Yup, that's a Kia Soul.  Every time I go to Vegas, Avis gives me the Hamster Mobile.  It's alright, it's a good little thing for getting my bike around.
The next morning I got up again before dawn and watched sunrise: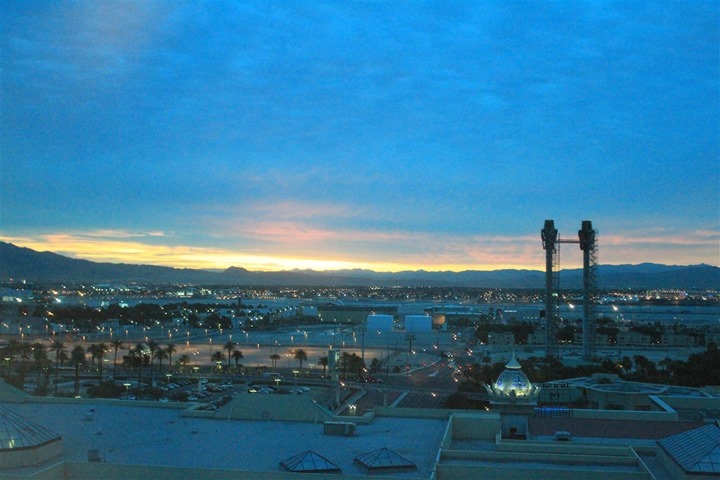 Then me and the Hamster Mobile headed out to the desert.  I went out towards Lake Mead and parked the car right near the entrance to the state/national park area.  Aside from two other cars, the place was empty.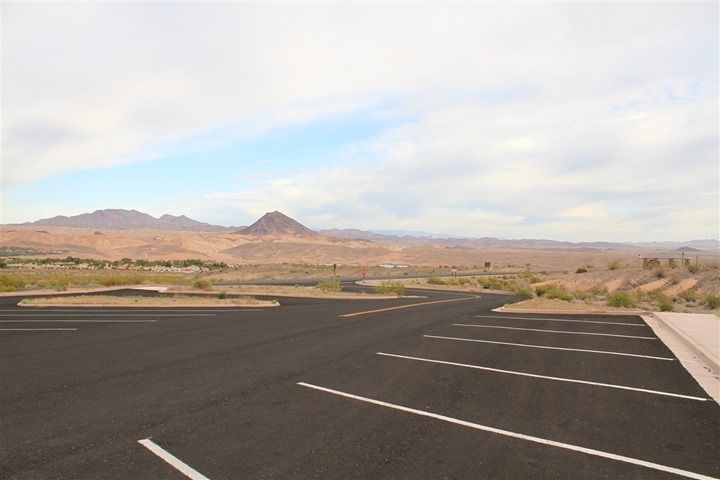 My workout plan was simple and straightforward: Bike 1hr 30m at a Z2 HR.  Nothing too hard, and err on the side of easy given it was still post-marathon.  I've cycled in this area before (it's also home to many triathlons here), and decided to just do an out and back along a quieter section of the route I did previously.
To start out, I hit up the ranger station and paid my $5.  This would actually cover me for 7 days of riding (in and out privileges), though, I won't be able to take advantage of that.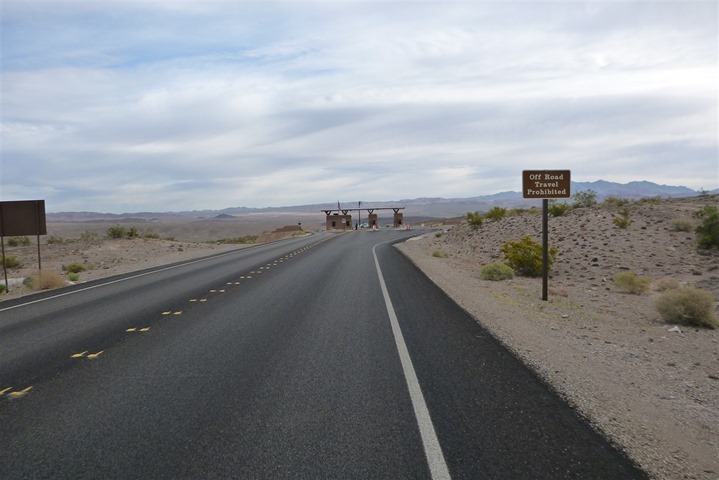 Once clear of the ranger station, I got all my gizmos and gadgets ready to go.  Six concurrent head units recording various data streams for various things.  And two cameras recording.  I'll probably clean up the GoPro + GPS file video so if folks want to import it into various trainer apps, they can do that.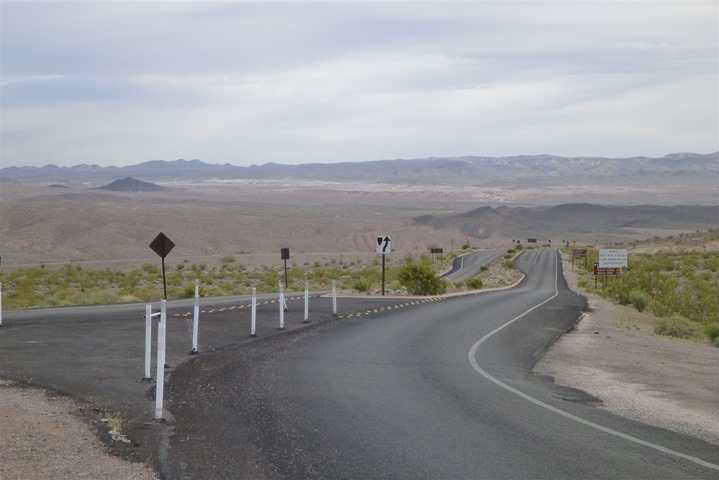 Once I made the turn off the main road, it gets pretty quiet pretty quick.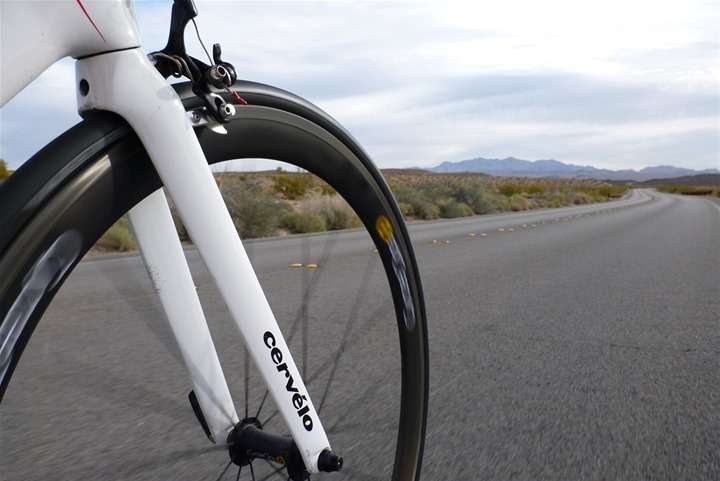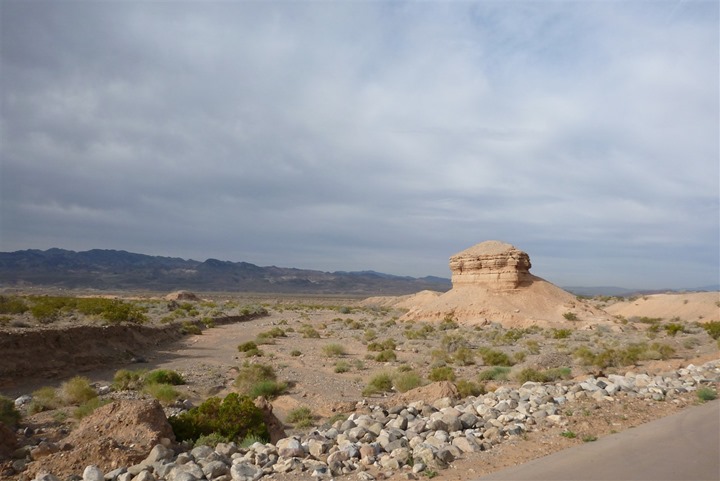 Most of the traffic is headed to Callville Bay, which is a boat marina about 15 miles from the main entrance.  It's actually where I biked to last time (but from a different starting point further away).  This time, I'd go past it and stay on the main road.  But even then, I only saw a couple of cars on the way out.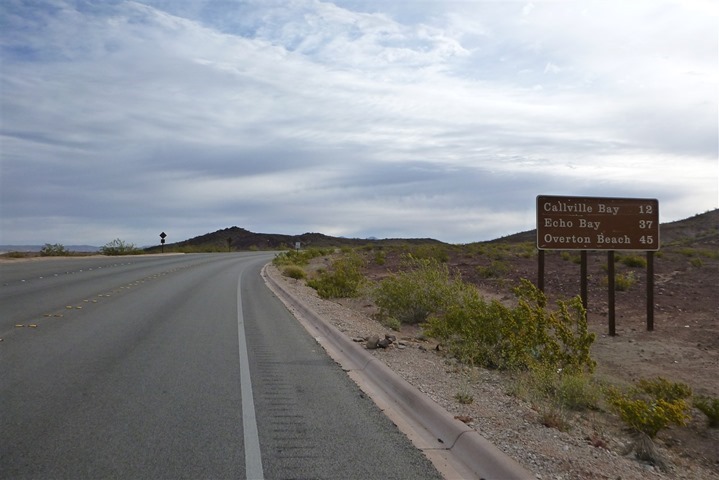 Most of the time, the ride just looked like this: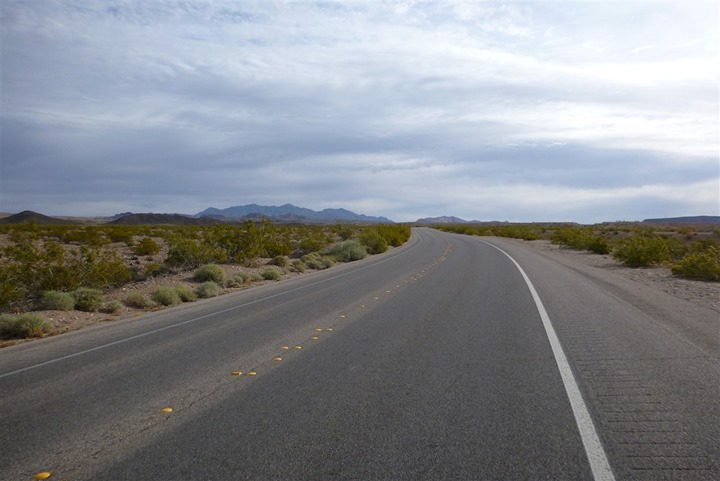 And this: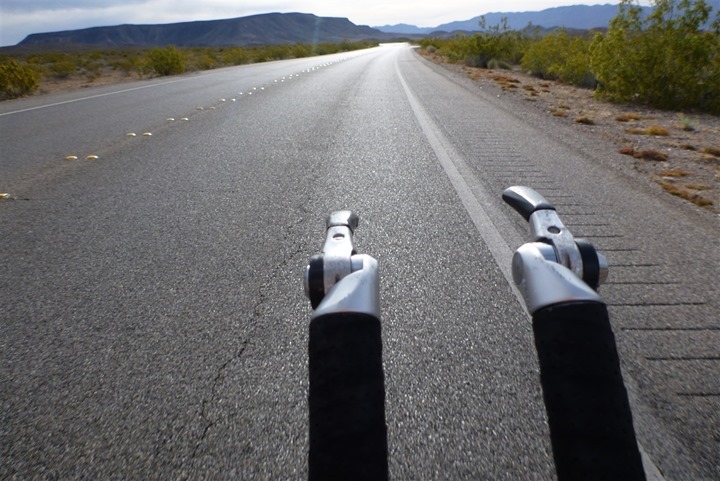 Obviously, a few self-portraits were required: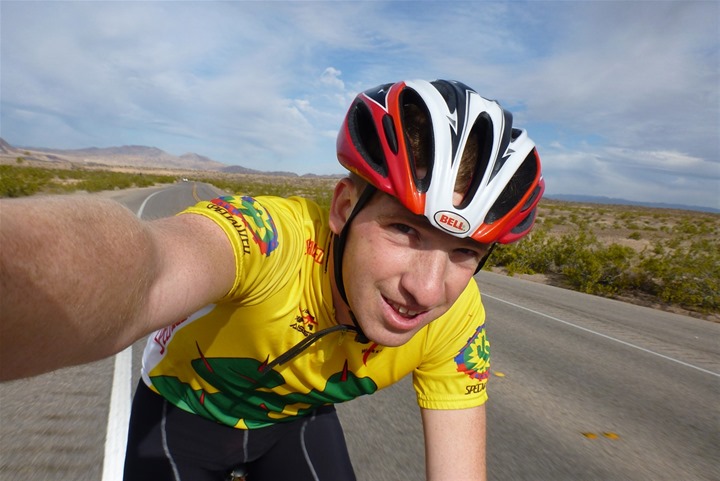 Unfortunately, the one thing I did forget back in my hotel room was my sunglasses.  Doh!
I like riding out here because the rock colors change a few times along the way.  From a dusty brown, to a bright red: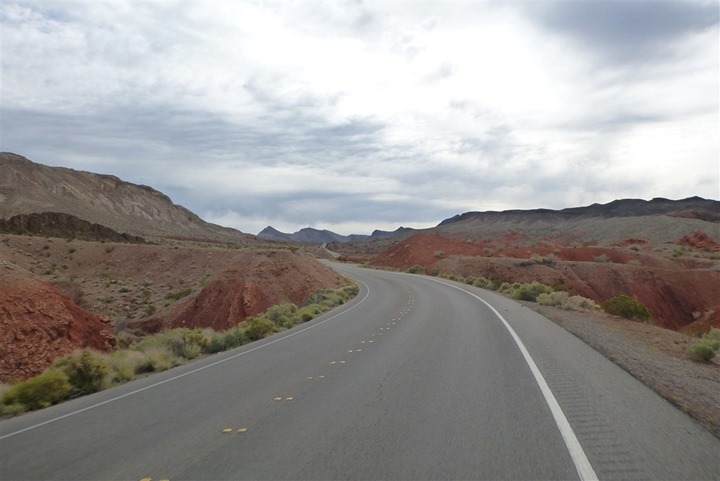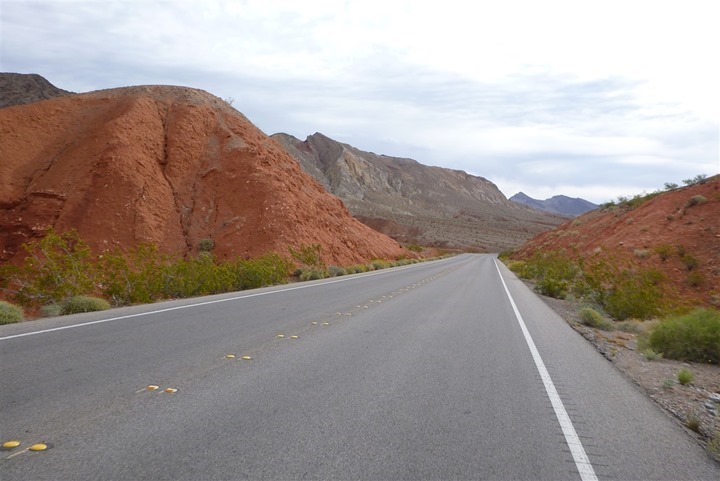 The other thing I like about this section of roadway is that it's really easy to figure out how far from the start you are.  The mile markers bring you right back to the ranger station.  As long as you can count both forward and backwards – you're good to go.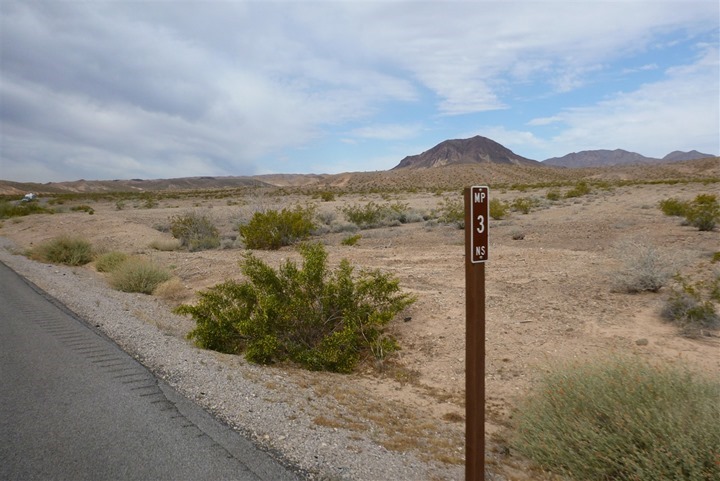 I hit the the 45 minute marker and turned around about 45 seconds later at a little breakdown area: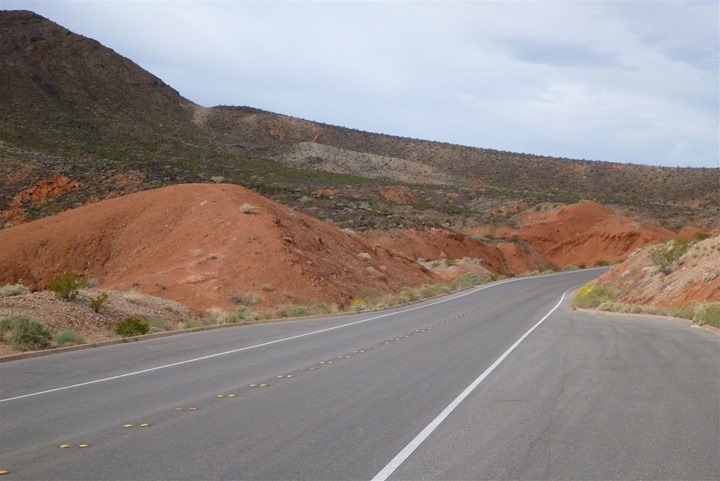 The way back was pretty much identical to the way there, except in reverse.  I was surprised that I came in with both the inbound and outbound segments being within a few seconds of identical.  I was lucky though in that there was absolutely no wind.  Unlike Monday and Tuesday which had crazy howling winds.
Here I am headed back up to the ranger station at the end of the ride.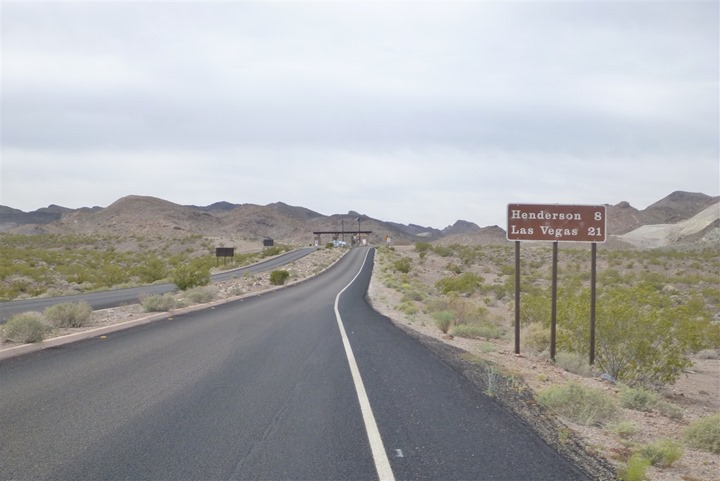 Post ride I spent a bit of time getting a few photos I needed for various reviews collected.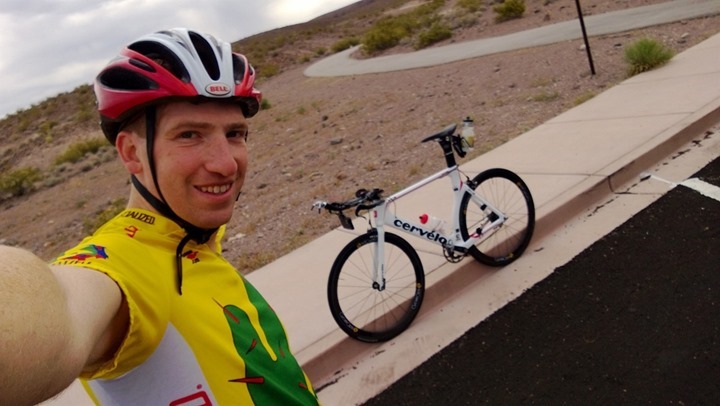 Then packed things up and drove the 30 minutes back to the city: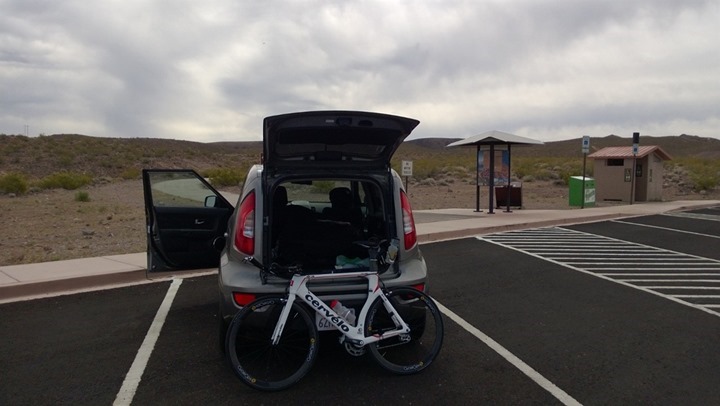 The ride itself went really well.  Actually better than I would have guessed.  Average power was 230w, with normalized power a bit over 240w.
With that, my workouts in Vegas were complete.  One interesting fitness related item was a quick trip to Best Buy.  I had to find a replacement battery for my GoPro, since for some reason it went kaput.  While they didn't have the battery they said they had, they did have an incredibly impressive area dedicated to fitness.  This entire aisle (and more out of view) was all fitness and/or health related.  Really amazing.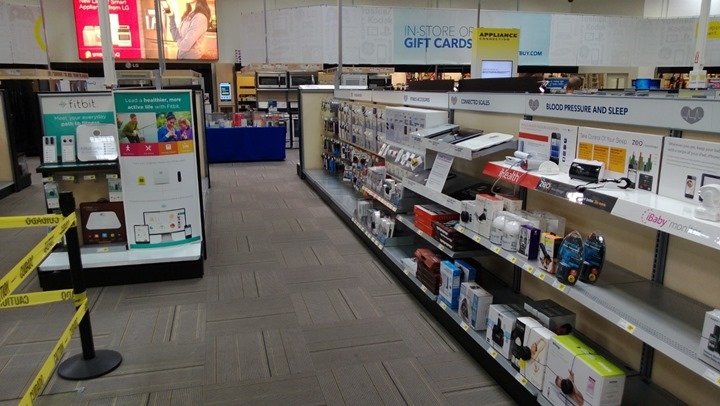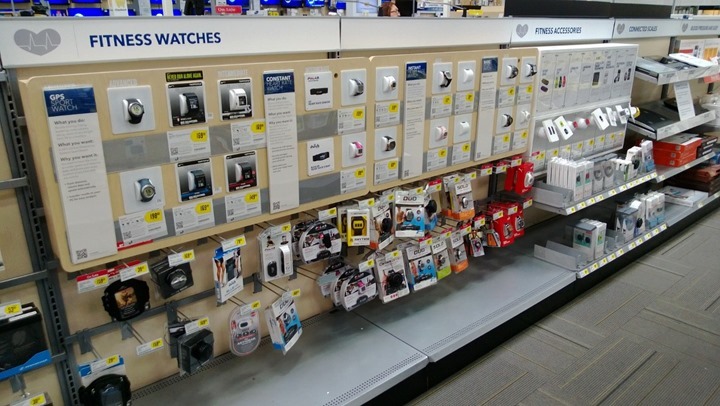 Now, I'm off to LA increda-early in the morning on Friday.  I'll be spending Friday afternoon in Long Beach with ERO Sports and the Alphamantis folks doing aerodynamic testing of both my position, as well as a pile of gadgets and gadget locations.  Should be interesting stuff.
I'll be in the area until Sunday.  So if anyone has any recommendations for a good 40-50 mile ride I'm all ears (links to route map is ideal).  I'll have a car, and would prefer to be away from the city.  So something that's out 'in the wilderness' is best.  Happy to drive a bit for a worthy scenic and quiet cycling route.
Thanks all, and thanks for reading!