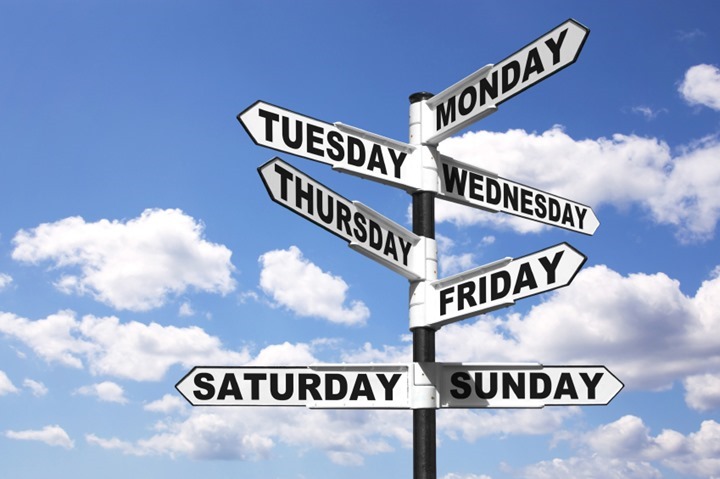 The Week in Review is a collection of both all the goodness I've written during the past week around the internet, as well as a small pile of links I found interesting – generally endurance sports related. I've often wondered what to do with all of the coolness that people write, and while I share a lot of it on Twitter, Facebook, and Google Plus, this is a better forum for sending it on to y'all. Most times these different streams don't overlap, so be on the lookout at all these places for good stuff!
So with that, let's get into the action!
DCRainmaker.com posts this past week:
Here's all the goodness that ended up on the main page of DCRainmaker.com this week.
Sunday: Week in Review–April 7th, 2013
Monday: Paris Marathon 2013 Race Report
Tuesday: Administrivia: Deal on Garmin FR110, update to Clever Training coupon code, and consolidated support page
Friday: A recovery week riding and swimming in Vegas
Stuff that I found interesting around the interwebs:
Here's a not-so-small smattering of all the random things that I stumbled on while doing my civic duty to find the end of the Internet:
1) Want to know which tires are the fastest? Well, here's your guide to re-purchasing the tires (that's the rubber part) that'll shave off time.  Alternatively, you can just geek out on the test numbers.
2) Apparently you can bike into some coffee shops (like movie drive-in style): It's over in Switzerland, all the cool bike (and chocolate) stuff happens there.
3) UCI postpones rule prohibiting riders from entering non-UCI events: Good to see this postponed until next year. Hopefully between now and then someone will outright kill it – preferably in a brutal way. (via RaceRadio)
4) The tail end of Paris-Roubaix: You've seen all the leaders of the race, and the peloton go whipping by. But here's what happens at the other end of the race.  Also, here's another Paris-Roubaix gallery for those looking.
5) Interview with Joel Filliol: Always interesting to check in on what this sorta-famous Olympic-level coach is doing.
6) The 5 Golden Rules of Sports Nutrition: Given this is the time of year when workouts tend to get longer and need more nutrition – here's some good rules to think about.
7) University students aim to offer embedded real-time tracking of triathletes: The whole real-time tracking race continues to go on at glacial speed.  But these students may be onto something, depending on how it's implemented (at the clothing layer). (via EverymanTri)
8) How to take great triathlon photos: A good post from one of the top triathlon photographers out there. Worth the read.  Really detailed, definitely not a fluff piece.
9) Sports Tracks adds ambassador program: Interesting to see another software focused sports tech company adding an ambassador program for athletes.  Though, the benefits aren't quite as big as some of the other companies in this space.
10) 10 Boston marathon facts you probably didn't know: With the big race tomorrow (Monday), here's 10 quick items to get you in the mood.
Crowd Funded Projects of Athletic Note:
This is a bit of a new section. Most of this content used to be found within the main section, but I figured I'd just call it out up here and make it easy to find.  I regularly sift through Kickstarter and Indiegogo (plus a few others on occasion) looking for sports projects.
TrafficCOM: This is an opensource solution designed to capture bicycle traffic on various trails. It's not really for the end consumer, but I often see lots of bike advocacy groups asking for volunteers for bike-counting on trails. This might be a semi-low cost solution.
GoRun: An app that gives you rewards (coupons/etc…) for working out.  While I personally won't back this project, I think it's got some interesting potential.  I generally don't back software apps because I find that apps either 'have it' or they don't.  If they need 50K to fund simple app development (no hardware), then I'm concerned about their dedication to the project and it's viability (since in theory, their partnerships would fund this).  Still, interesting concept.
Sports Technology Software/Firmware Updates This Week:
Each week I quickly highlight some of the new firmware, app, software and website service updates that I see go out. If you're a sports technology company and release an update – shoot me a quick note (just one liners is perfect, or Tweet it at me) and I'll make mention of it here. If I don't know about it, I won't be able to post about it. Sound good?
Site/Firmware Updates:
iPhone/iPad App updates this week: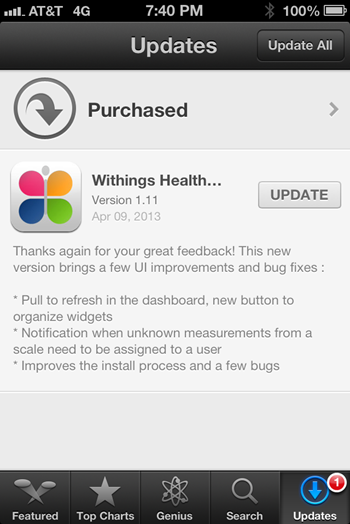 Android updates this week:
Windows Phone updates this week:
(There were no WP updates this week that came across my phone)
–
Thanks for reading!