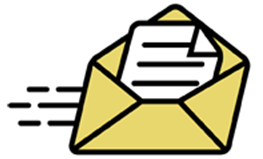 The Week in Review is a collection of both all the goodness I've written during the past week around the internet, as well as a small pile of links I found interesting – generally endurance sports related. I've often wondered what to do with all of the coolness that people write, and while I share a lot of it on Twitter, Facebook, and Google Plus, this is a better forum for sending it on to y'all. Most times these different streams don't overlap, so be on the lookout at all these places for good stuff!
So with that, let's get into the action!
DCRainmaker.com posts this past week:
Here's all the goodness that ended up on the main page of DCRainmaker.com this week.
Sunday: Week in Review–October 28th, 2012
Monday: In the bicycle lane with a barrel of wine
Wednesday: A Warsaw Runaround
Thursday: Garmin Fenix adds footpod & indoor training support
Friday: Garmin gives updated Vector pedal schedule & info
Paris Blog Posts:
Here's all the Parisian fun we've been having on our Paris sub-blog. This week we look at what happens when everything closes around us:
To see all previous Paris Blog posts, simply click here.
Woot! Check it out!
Here's a few places I was highlighted this week:
Runners World included me in their 2012 Twitterati list!  I haven't seen the actual issue yet, but the Garmin folks snapped a pic of their name in it.  Which, until someone takes a pic for me of my name…is about as close as I can get.  Perhaps it'll show up here in France this week.  It's in the December 2012 issue.  Cool to be featured!

Mentioned on Ben Greenfield Fitness Weekly Podcast: While talking about GPS watches, Ben gives his advice on folks seeking advice (hint, it might involve me).
Note, this is a rare once in a long time section.  Well, except later this month again, when I break out onto newsstands everywhere…
A small blast from the past:
Yesterday (Saturday) was Ironman Florida.  It's been a few years since I did IMFL, but for those that finished yesterday – congrats!  And, for both those that finished and others alike, I figured you might enjoy this short little video I shot (lots more pics at that link) of the finish line at midnight a few years back:
Stuff that I found interesting around the interwebs:
Here's a not-so-small smattering of all the random things that I stumbled on while doing my civic duty to find the end of the Internet:
1) How  to 'cheat' in an Ironman using a power meter: A good article by Joe Friel on using a power meter.  Some might find this too advanced, yet some might find it too beginner.  For most, I think they'll find the post 'just right'.
2) The Internet arrives by bike in Bangladesh: Pretty cool story about women that ride bikes with laptops and wireless connectivity into small villages and provide internet connectivity to others, all via bike. (via BikeHugger)
3) How to pack (and unpack) a bike for travel: Pro Triathlete Ben Collins takes you through his photo-filled packing job while he's racing and travelling.  Again, lots of photos.  Lots of instruction.  Great stuff.
4) Is it ski season yet?  Sigh…ok, not yet.  Soon though, soon.  Here's another cool ski video, this one from Japan:
5) USAT US Collegiate Nationals in 2013/2014 to be held in Tempe, Arizona: The headline pretty much covers it.  But the article provides a bit more detail.
6) How to do Cyclocross by Trek: A cool infographic explaining Cyclocross in a way that sorta makes sense.  Good stuff.  (Via TrainerRoad)
7) SRAM Art Project unveils 2012 pieces: I love looking at this stuff.  It's like bike part art porn.  Awesome.  The proceeds benefit World Bicycle Relief.
8) App track swimming on your phone (while swimming):  A reader sent this in to me earlier in the week.  I haven't tried it yet, but would be curious how well it works for those that want to brave these waters (I'll try it with the waterproof Sony Ericsson Xperia Active phone…)
9) Ironman Miami 70.3 Cheating 'scandal': Lots of accusations flying here, all of it in a very public manner.  Slowtwitch dives into it.
10) CycleOps opens up 2013 sponsorship: A few weeks ago I highlighted a thread with lots of sponsorship opportunities, CycleOps just opened up theirs as well.
Sports Technology Software/Firmware Updates This Week:
Each week I quickly highlight some of the new firmware, app, software and website service updates that I see go out. If you're a sports technology company and release an update – shoot me a quick note (just one liners is perfect, or Tweet it at me) and I'll make mention of it here. If I don't know about it, I won't be able to post about it. Sound good?
Blackberry now provides Bluetooth Smart capabilities: In the seemingly unlikely event there's a groundswell for Blackberry Fitness apps utilizing Bluetooth Smart – there's now a path forward!
Garmin Fenix firmware updated this week: Added to include footpod and indoor support.
Garmin Basecamp gets updated: A slew of small fixes for the outdoor focused software desktop client form Garmin. (H/T to Allory)
TrainerRoad adds VirtualPower support for more trainers: Mostly Elite trainers, but also improved CycleOps PowerBeam support.
Garmin releases new City Navigator 2013 maps: For those that utilize maps, primarily on their Edge 800.
Strava introduces new activity feed: They've revamped their activity feed for all users, after initially only premium users received it.
iPhone Apps that were updated this week:
Thanks for reading all!