I'm often told that when new readers arrive here they end up going on a prolonged post to post journey, sometimes diverting untold hours of their day to simply reading a portion of the more then 1,000 posts that I've published.  For that, I apologize.
But, even myself, I find it fun to occasionally go back and wander through posts that I haven't read or seen in years.  These tend to be one-off posts, little musings that are or were part of my day to day life.  In order to keep it random, I often just go back and look at the posts for the same current week, in the years of past.  So with that, let's have a bit of Friday fun and see what was cooking in previous years:
2011: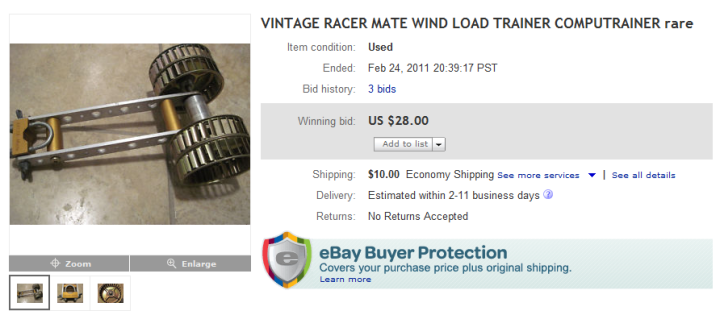 Going old school- Using a bike trainer from 1976
In this post, I purchased an old wind trainer from 1976 and got to town testing it out.  For the cyclists geeks amongst us, this is a fun throwback.  I've actually since received a few additional parts to help make it work better, from none other than the guys at RacerMate themselves.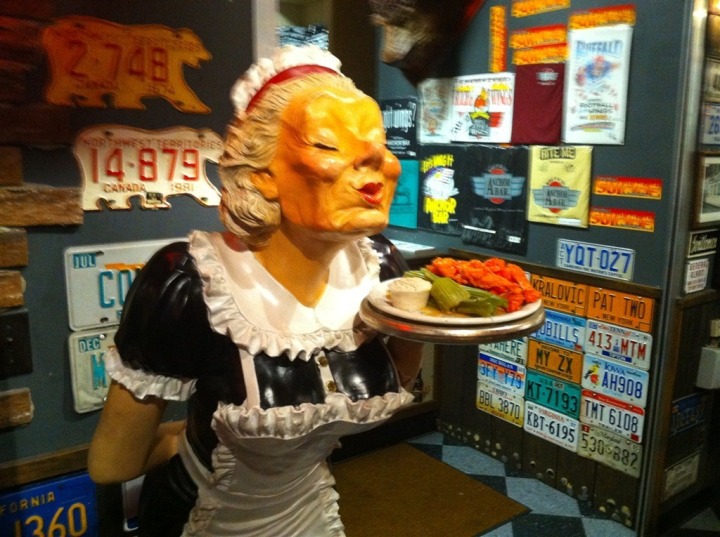 It's been a year since I wrote this photo archive post, and after just finding it again, I think I need to do an new/updated version.  A pretty fun post with a slew of pictures that never quite made the blog.  Only the tiniest fraction of photos I take end up making it to publishing, especially when you talk product reviews (generally only 5% or so make the cut).
2010: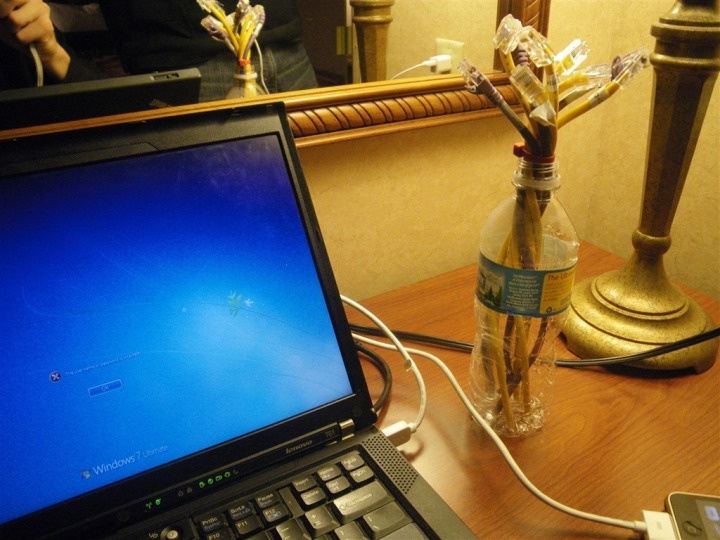 You often hear about my more 'exciting' work trips.  You know, places like South Africa, Korea, Switzerland, India, and so on.  But for every exotic locale, there are just as many not-so-exotic domestic trips in the US.  This, is one of those trips.  Come along on the journey of just a typical work week for me.  But don't worry, I still have fun (like my flowers in the photo above?).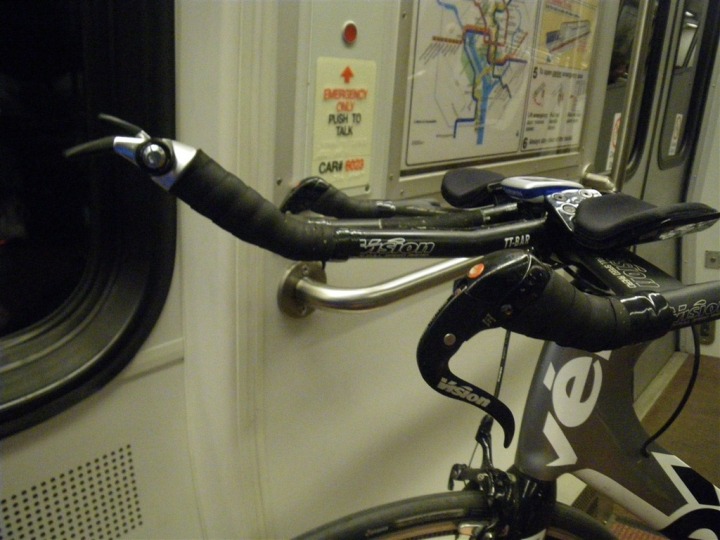 After another trip that same week as Nebraska (up to New York), I got home late and knocked out a slew of loops in a local DC area park (for…a long time).  Since I lacked lights and it was dark by time I finished, I found a more interesting (safer) way to get home.
2009: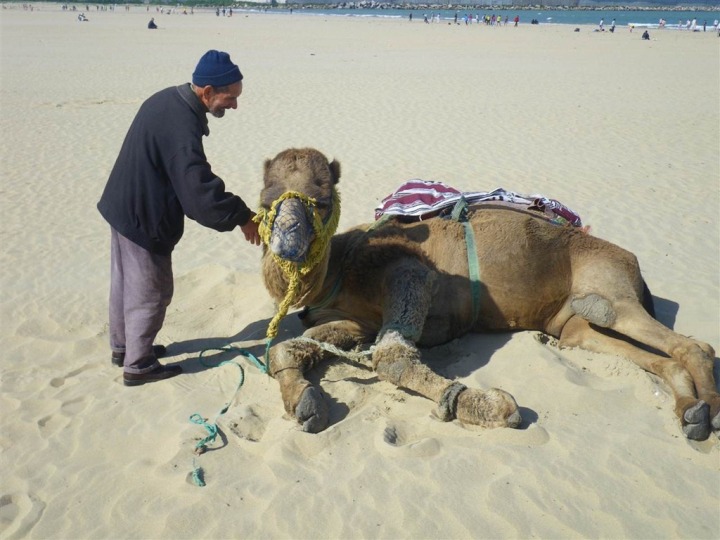 A little trip to Spain…and Africa
This was actually one of the first trips with The Girl that I did.  Though, you didn't quite know her yet beyond the nickname.  Nor, did you know what she looked like then (for those of you that remember back that far).  We had picked up the airline tickets for only $127US (it was a fare mistake).  Good times!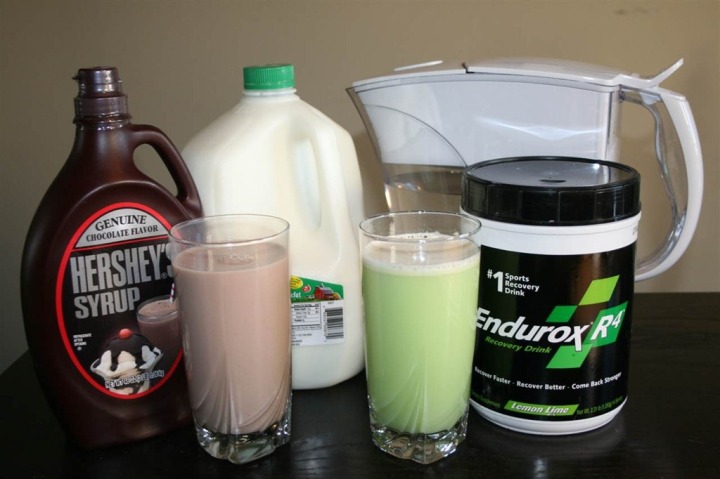 Chocolate Milk vs Endurox R4 Recovery Drink – Stimulus Edition
It's no secret that I favor chocolate milk over various recovery drinks, here was one of my first looks at comparing the price of the two products.  Ironically enough, I just finished a glass of chocolate milk after my 9-mile interval run tonight.
2008: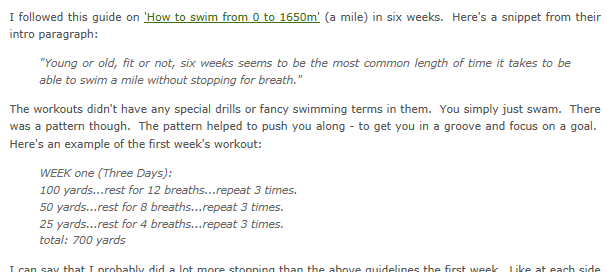 For those of you considering a triathlon for the first time this year, here's a short post that walks through I started swimming and training for my first triathlon (note, I couldn't even make it 25 yards).  It's simple, easy to follow, and will get you quickly on the road to success.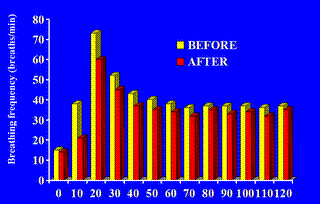 One big ice cube – swimming in cold water
Another swimming post (the other posts that week were a bit more random than normal).  This one is actually one of my most visited posts, and, if you're a triathlete – probably one of the most important posts as far as having a good swim.  I go into detail on why doing a short swim warm-up is so critical, and exactly how your body reacts to cooler water.
—
Prior to that, I don't quite have a March 2007 set, since the blog was only started in August 2007, with this very first post.
So, with that – have a great weekend all, and as always, thanks for reading!