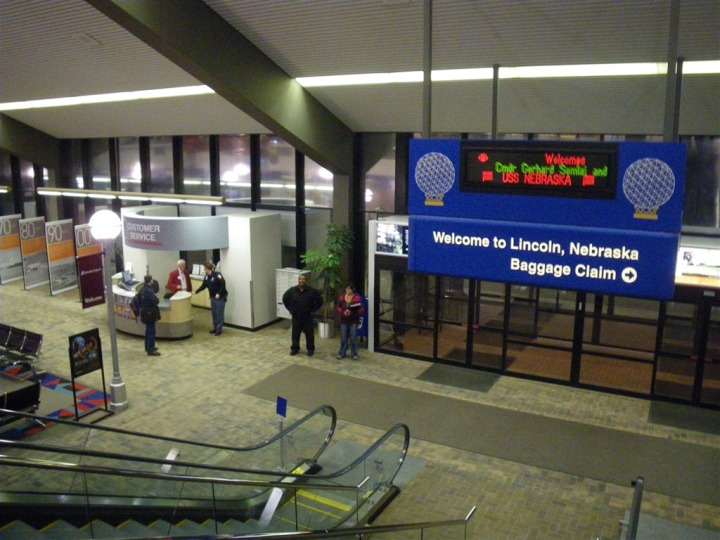 (Note: What you see in the above picture is precisely half-of the entire airport terminal)
I arrived in into little Lincoln, Nebraska late Sunday night, and was up fairly early Monday morning in for work.  Many of my work trips tend to be pretty jam packed busy with work, and this one would really be no different.  I worked 40 hours in the first three days alone..I haven't done the math yet for today.  Thankfully I had Monday set as a training off-day, which makes the week a bit easier.
Monday while grabbing a quick bite to eat we stumbled upon a store in little Lincoln, Nebraska that sold only licorice.  Yes, seriously – only licorice.  While I enjoy licorice, I must admit my general repertoire pretty much consists of Twizzlers and Red Vines.  I've never had a reason – or rather – an opportunity to really branch out beyond that.
Turns out though, I was stuck in the 'meat and potatoes' of the licorice world – blind to all the possibilities that could be imported from places all over the world – be it Holland or Australia.  For example, this is a portion of the store:
You ever had Koukaburra Raspberry Twists from down under?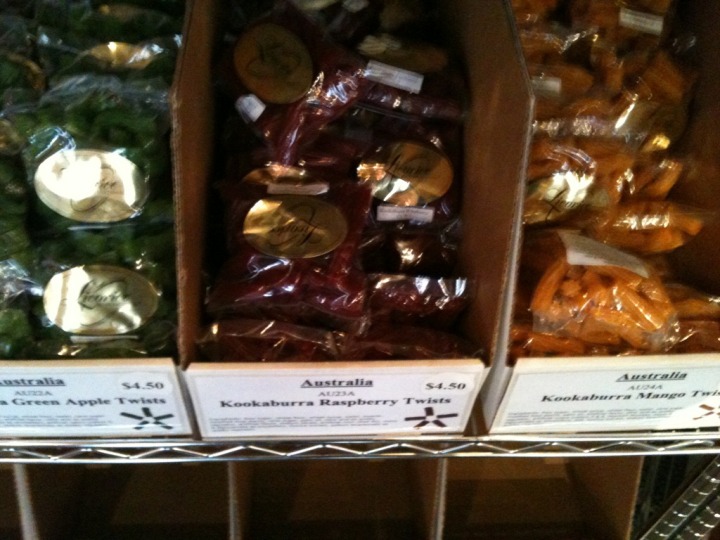 Or perhaps some sugar-free licorice bears from Holland?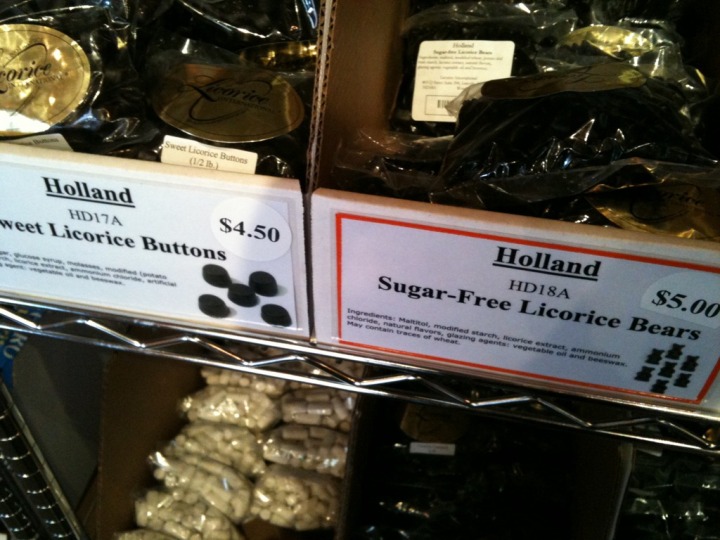 Don't forget about the Licorice Scotties and Mints!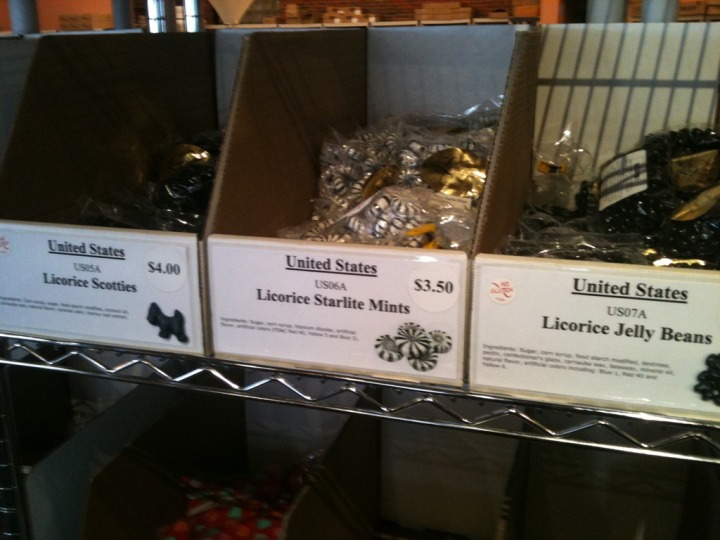 As I've said in the past, Lincoln has some pretty good unique food options for being a small town in the Midwest.  We consistently are able to eat really well prepared meals…for super cheap.  They also have a keen understanding of what foods folks like me might enjoy having easily accessible.
Take my hotel for example – a standard Embassy Suites – it had a chocolate milk machine in the free morning breakfast buffet: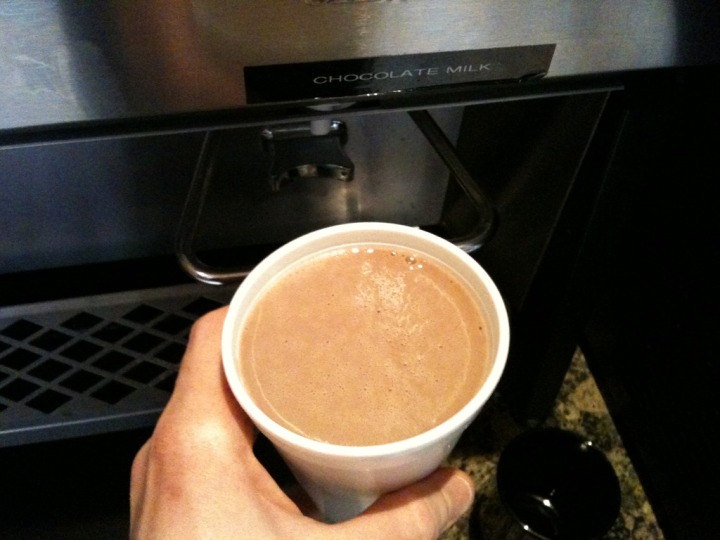 Brilliant!  I suspect there's a Nebraskan Chocolate Milk Cow out back somehow hooked up to it.
Breakfast on Tuesday brought me ever close to Tuesday night's treadmill workout.  I was a little curious how this workout might go down, given how much lifting and moving of heavy datacenter equipment I was doing – and being on my feet literally all day long.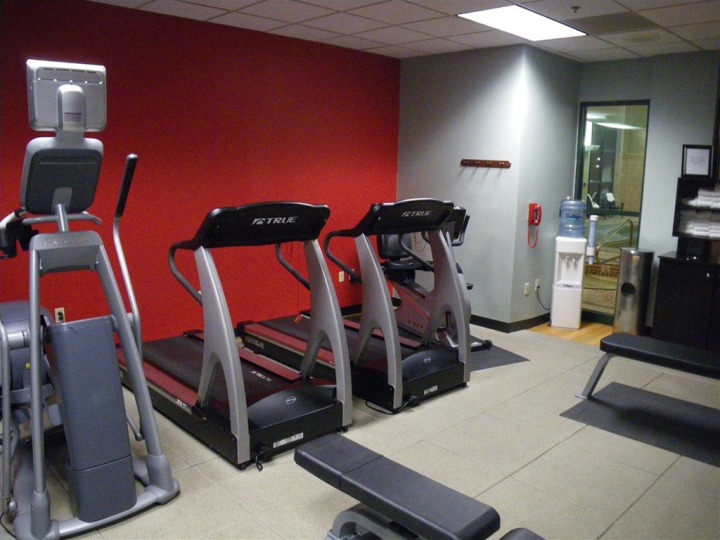 This particular workout is simply the indoor version of the hill workout I do, which tends to be one of my toughest workouts of the week.  The challenge was that in Lincoln…there are no hills (or at least any long and steep enough).  So indoors I went.
The workout is pretty straightforward.  I get in a 25 minute warm-up at 1*, slowly building to a Z4 heart rate and pace to use as a baseline for the rest of the workout.  In this case, it was a 5:49 pace (10.3MPH according to Mr. Treadmill). From there I go into 5 pyramid sets where the incline increases to 5 degrees, one degree per minute.  It can be joyous.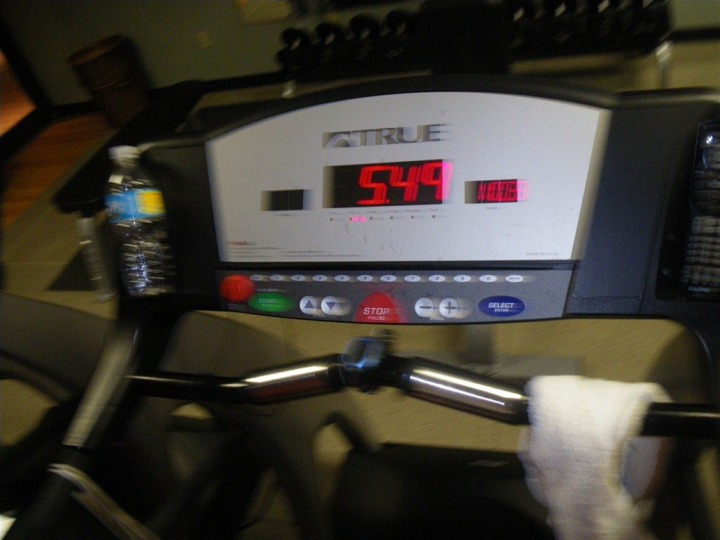 I ended up using the FR60 since the 310XT's battery died about 20 seconds into the workout.  Luckily I just wear my FR60 basically 24×7 as a normal watch, so this wasn't an issue.  It's already pre-paired to both my footpod and heart rate strap, so it's really no different when used indoors than the 310XT.

(I always find it interesting to see the differences in pace between treadmills – as you may know – many aren't exactly calibrated perfectly.)
Soon I was done, and quite happily too – it was off to Indian food!  And really good Indian food.
Wednesday we got buried in work, and didn't get out until past midnight – thus whacking my swim, which made me sad.  That's the one area that's taken a beating over the past month between the lack of pools during the blizzard to the week in Vancouver.
While cleaning up some old data cables going into the trash at work I ended up having enough scrap pieces to make a little floral arrangement for The Girl.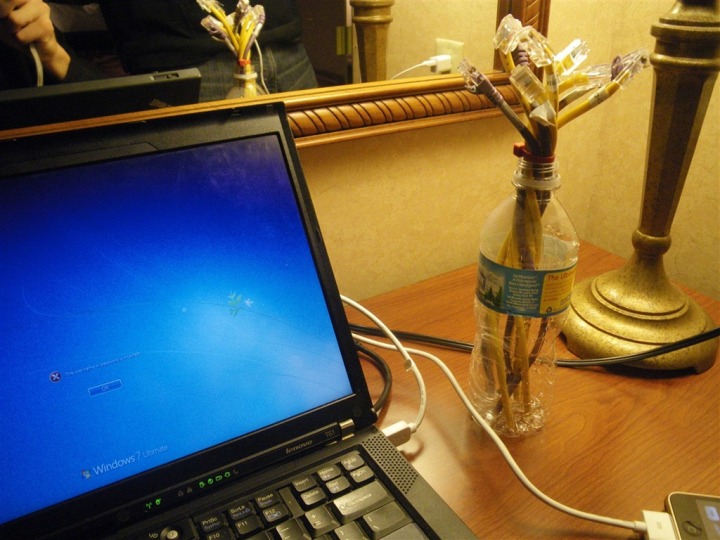 Though, in reality, it just ended up being for the hotel maids, as I'm relatively sure the TSA agents would have added extra body searches had it gone through the x-ray machine.  And given the Lincoln airport really only has one gate area that's fairly open, this seemed undesirable.
Speaking of which, today (Thursday), I managed to catch a late night flight back home.  Leaving the sorta-but-not-really-cold and snow-patchy Lincoln, for the sorta-but-not-really-cold and still-snow-patchy Washington DC.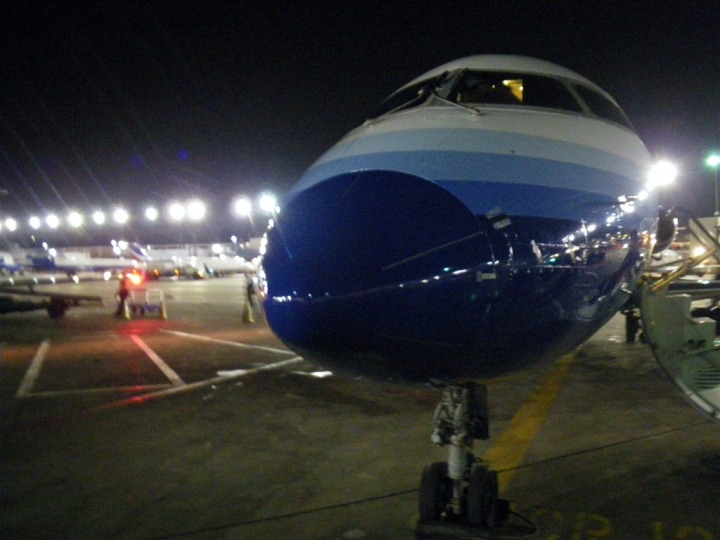 Enjoy your weekend all!