It becomes more rare with every trip I take that I actually get to go somewhere that I haven't been to before. However, every once in a while comes along some trip that takes me to a place i haven't been to. In this case…it was exciting Lincoln Nebraska. After boarding United Airlines Flight #2 from Honolulu straight to Chicago, I quickly left this behind: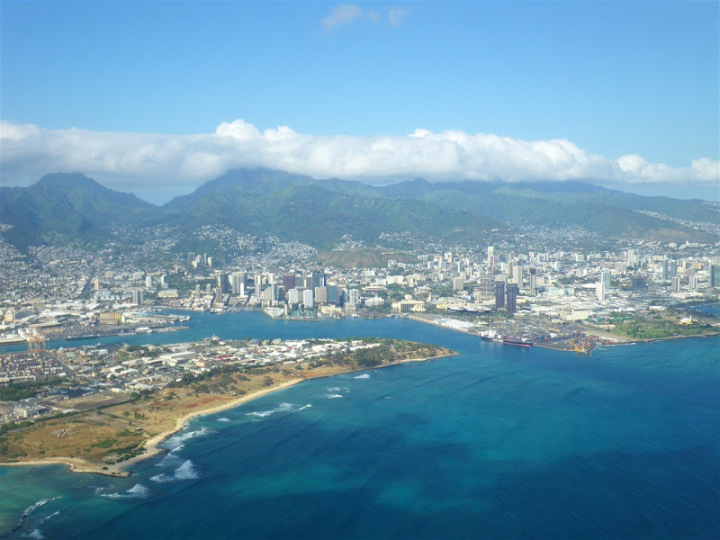 …and after 8 hours on the first flight and arriving at 4:50AM, and then a quick change of planes in Chicago and then another 90 minutes on the second flight I finally arrived in Lincoln Nebraska…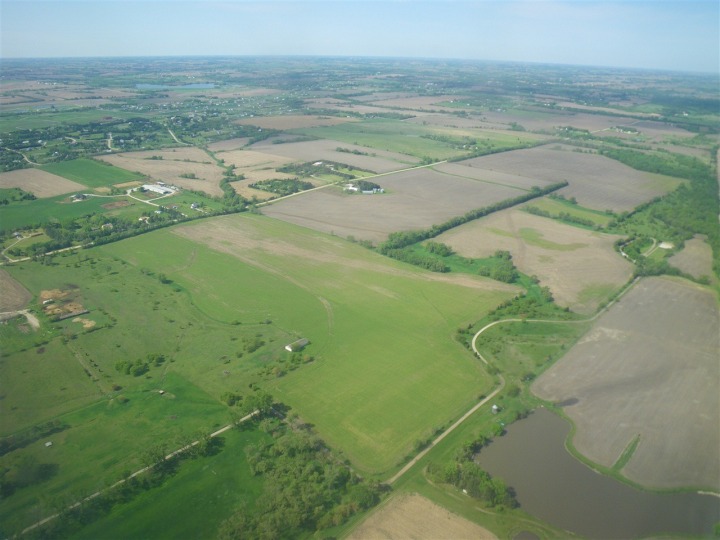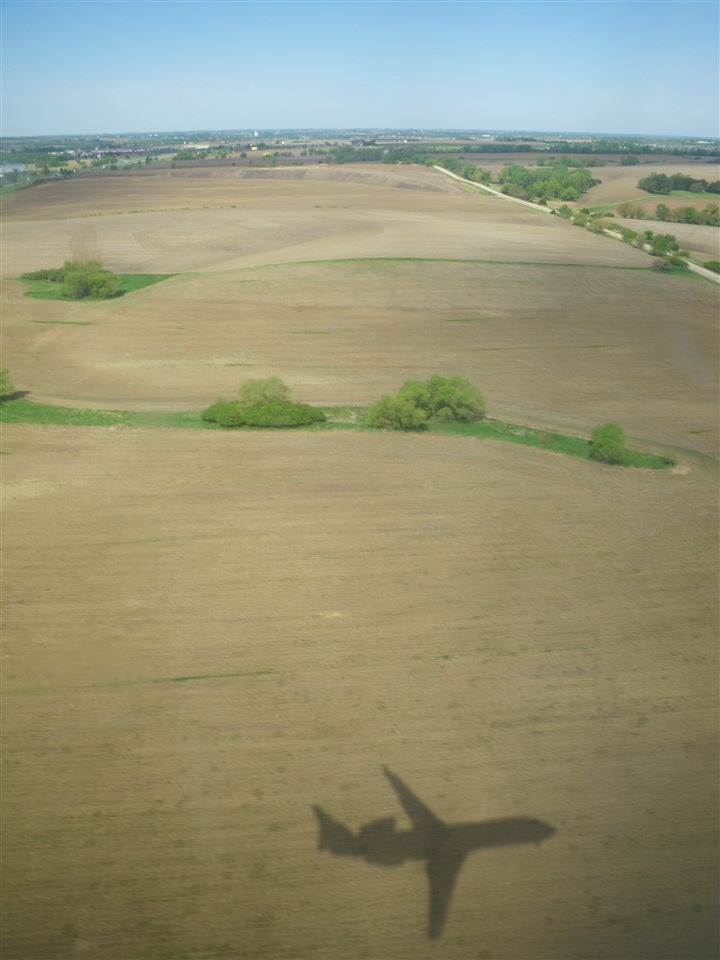 Well…I can somehow make the best of this. I mean, no offence to anyone living here as it seems nice and relaxing, but anybody going from Honolulu to anywhere is going to be a bit sad-panda. But first, Thursday was filled with much work to be done. And if we really moved tail, we'd be able to bail Friday morning as opposed to the planned Friday evening with a 12:02AM arrival back in DC Saturday morning.
So after working tirelessly all day Wednesday, it was time to get my run in. Since I swapped my Wednesday run for the ability to do a bike instead in Hawaii, it meant that today I got to 'enjoy' a two hour run Thursday. Well technically just shy of a 2-hour run to do, with 1:55 of Z2 action.
I think mentally I thought I'd be able to walk out of the hotel, hang a left and be in a corn field with cows. Turns out that's not entirely the case. I guess they have suburbs in Nebraska too! When I was landing I noticed a long bike path that seemed to wind across the city. With some research online with MapMyRun, I found a route and it appeared to work well for my run. It wandered aimlessly across the city and generally had little elevation gain.
One of the first things I ran past was a little zoo of some sorts. I saw the sign for the ponies and reindeer…but Santa didn't appear to be around.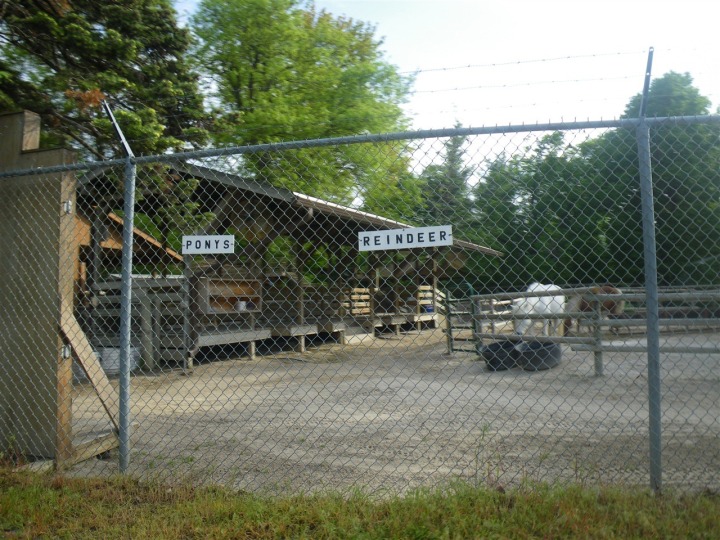 But, given the long redeye flight the night before, and the fact that my body didn't have the slightest clue what timezone it was, I felt much more like this: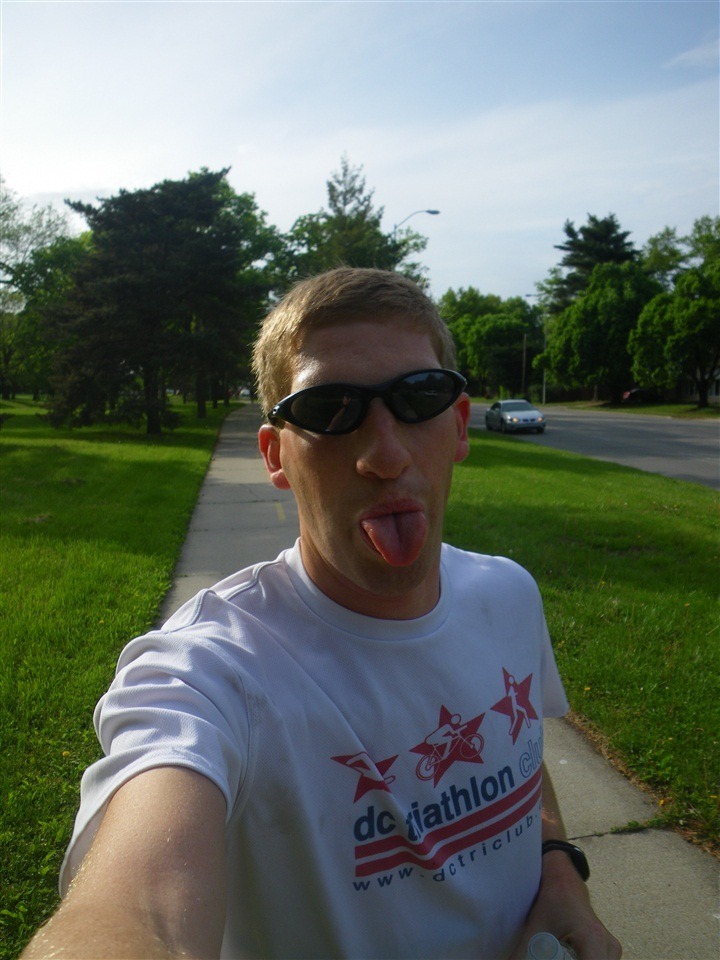 For a while every little bump in the trail sent my heart rate skyrocketing or plummeting – very erratic. However, by about the 30 minute marker things finally started settling down , which you can seem pretty clearly below. Kinda interesting.


So I bumbled along on the little trail. There weren't really many people out, especially given it was a really nice night to be out running. I saw only 5-6 other runners on the entire stretch, and maybe a dozen casual bikers – but only one bike commuter and one roadie.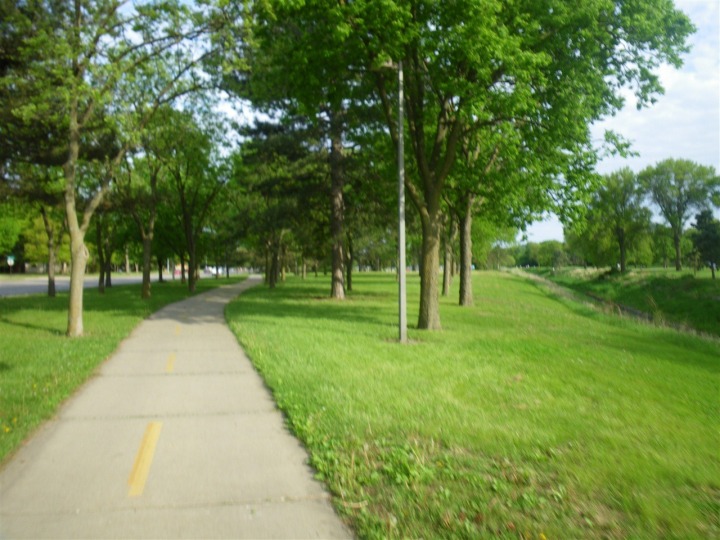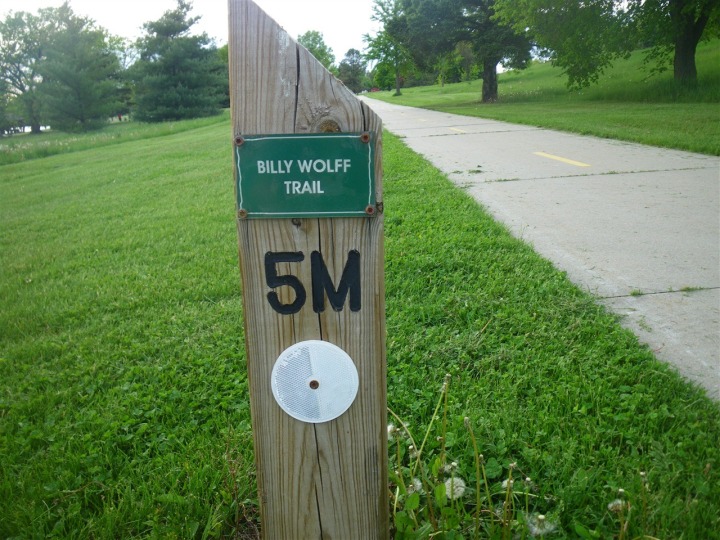 About the only two things really notable was when I ran past a lake – which was nice, as it served as a reminder that the outbound was all just slightly upstream and thus uphill, meaning my return would be faster (and indeed it was, I averaged 7:45's in Z2 for the outbound, and about 7:15-7:30's for the return).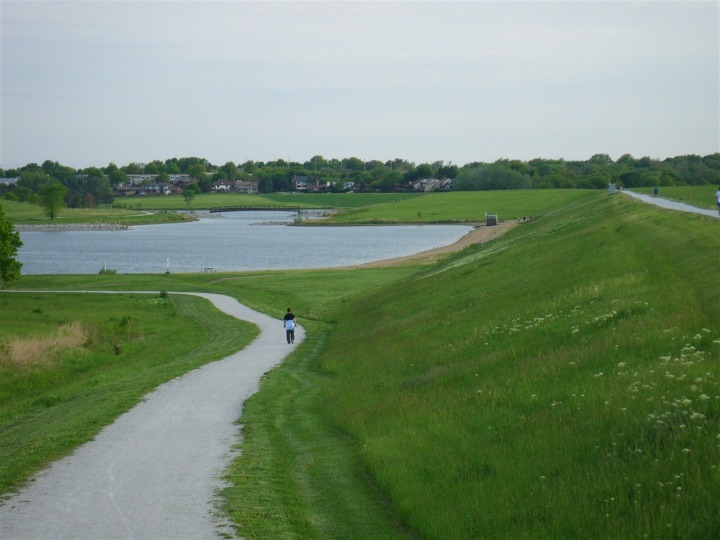 And then I saw this strange little statue along the way. There were a number of these little bike statues around the city – but this was the only one that portrayed the cyclist endo'ing. I'm not sure what to make of it really.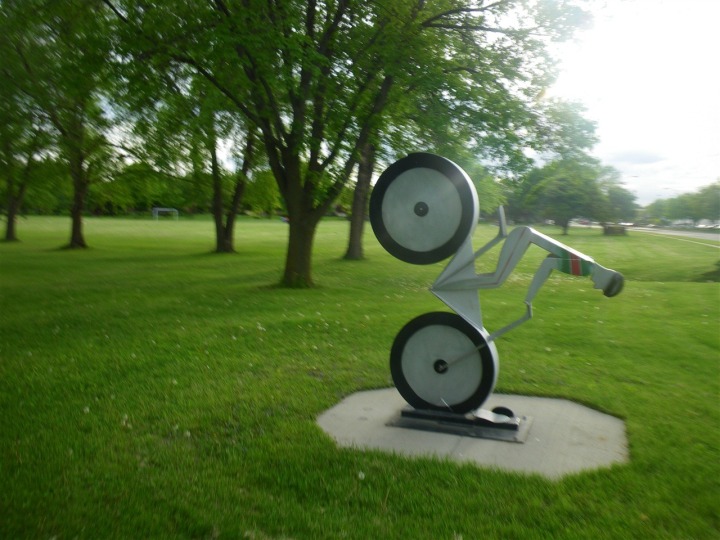 After exactly 15 miles in 1:55, I strolled back into 'downtown'.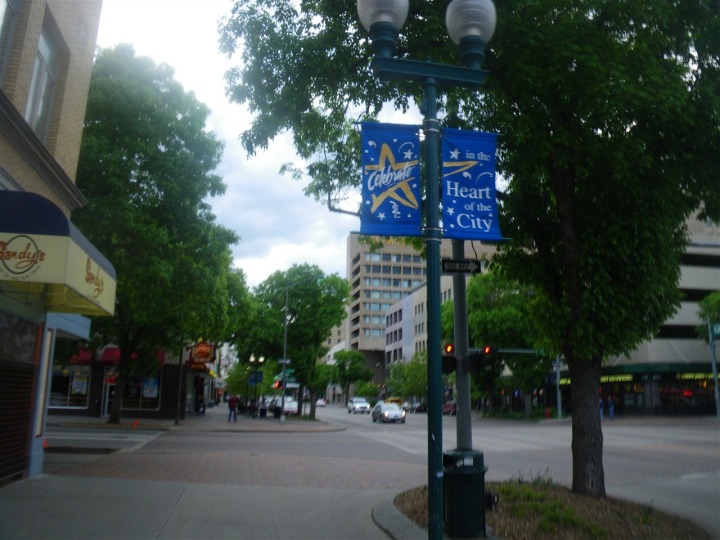 If ya look at my route… I just almost made it to the cowfields. So close! Upon further investigation, had I gone the other direction (West), I probably would have hit them pretty quickly.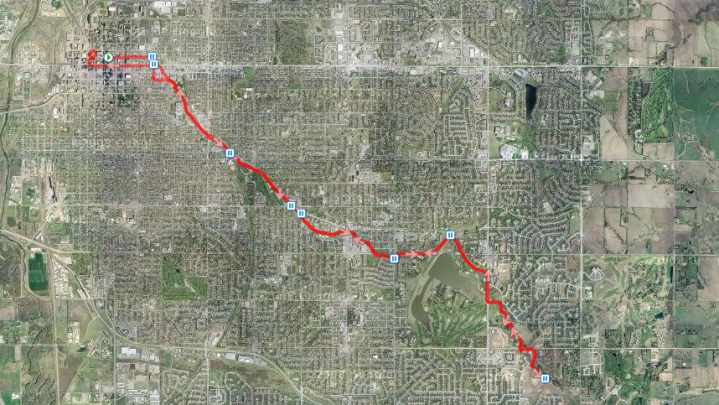 From there it was not 'dinner and a movie', but rather 'dinner and back to work', where we went back to work until around midnight. Given that and the redeye flight, I pretty easily collapsed into bed with exhaustion. Plus, my internal time zone still has know idea what on earth I'd done to it. I did want to call out this little door-tag that was on my hotel room last night. No comment…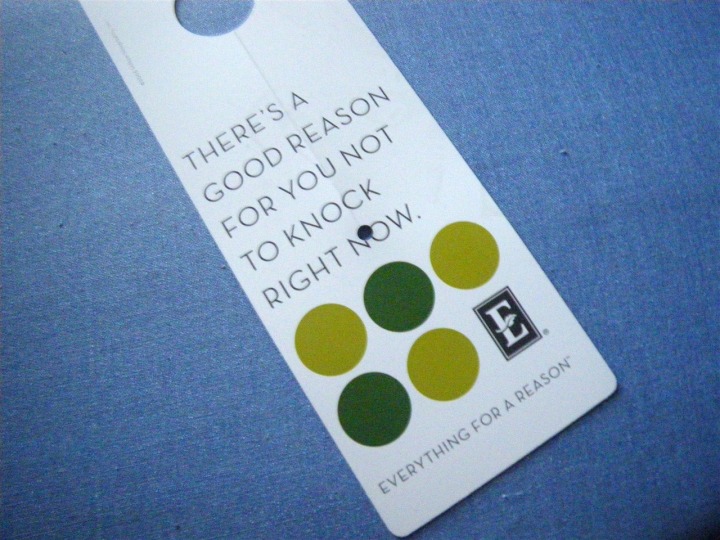 After a short session back at work early this morning, we wrapped things up and were able to catch an earlier flight – exactly 24 hours after I arrived. Oh, and I never saw a single cow (well, besides the burger and steak I ate), nor a single corn stalk or ear of corn. Go figure!
I'm now sitting in rainy Chicago waiting for my next flight to depart.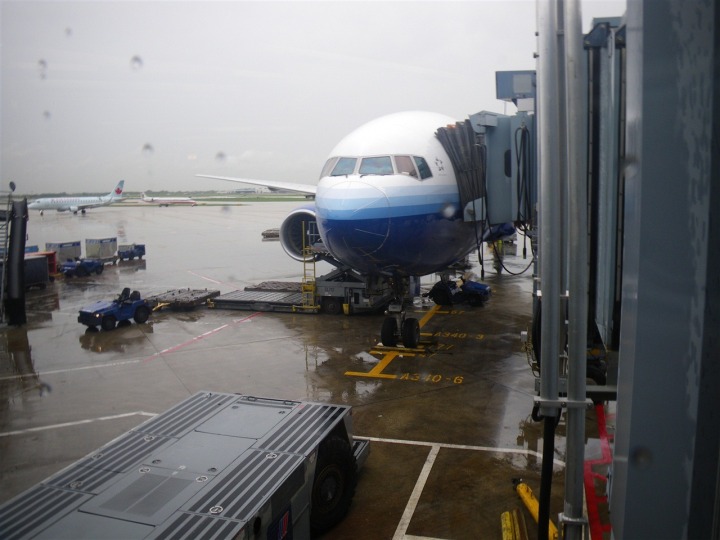 While waiting for my now delayed flight I found this little candy shop selling all assortment of caramel apples. However, they appear to be confused. Why on earth would I ever want to share it?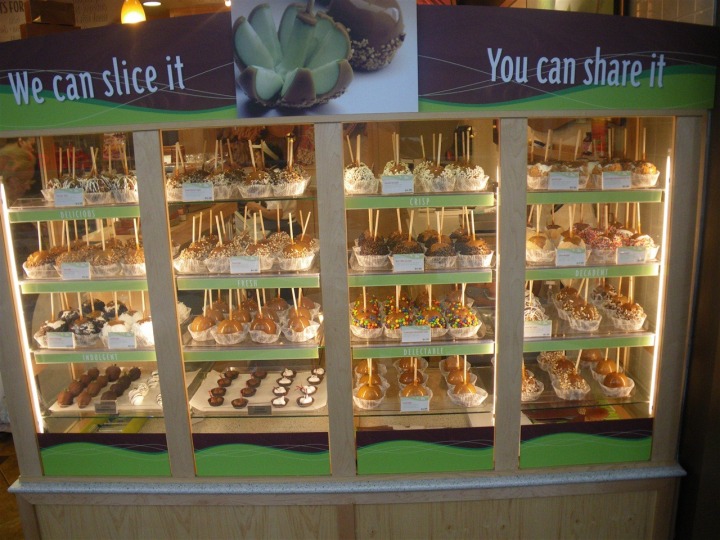 Cause I'm gonna eat the whole thing all-by-myself (actually, it's already gone).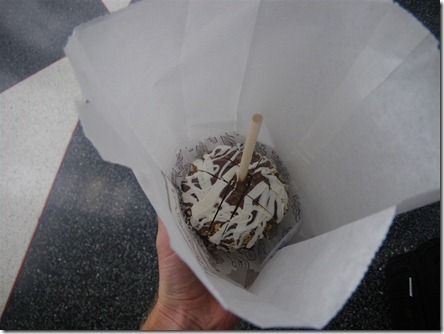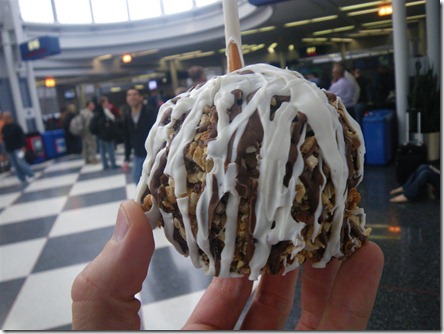 Anyway, the earlier flight means I'm getting in at 4PM instead of 12AM. Sweet! And with that, I've got a rest day today for training before an easy day Saturday. Then Sunday I get to tackle Skyline drive for the first time this season. I'm pretty psyched! 64 miles of climbing is on the schedule. Sweet! Have a good weekend all!