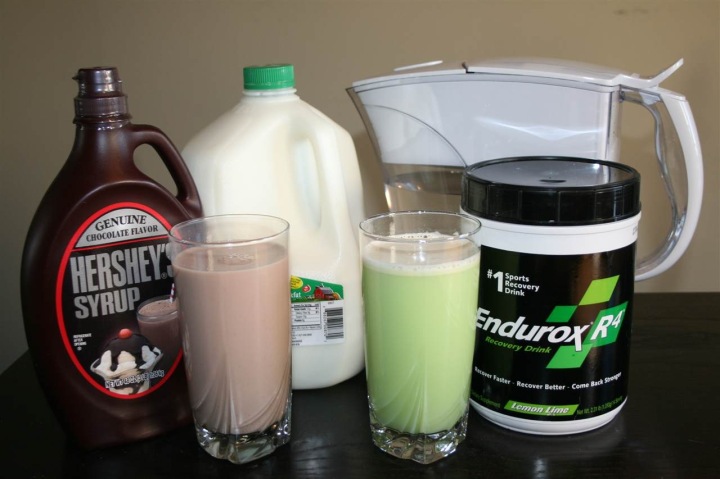 The other day I was chatting with a friend talking about recovery drinks.  I've been on a chocolate milk kick for a while now – as I've previously gone in depth on.  Given it's been proven to be just as effective as more expensive drinks, and chocolate awesome – it seems like a no brainer.
Regarding recovery drinks in short; it's important to properly refuel yourself immediately after a workout – in particular during the initial first 15 minutes upon finishing a workout.  Marketing-wise these are known as recovery drinks/foods.  Note that Soda and French fries typically do not fall into such a category…
Anyway…
We were starting to wonder and do mental math – is chocolate milk actually cheaper?  The reason for this is when you think about it, with a powder drink like Endurox (the most popular recovery drink) – you're combining it with water – which is effectively free.  Whereas with chocolate milk, you've got the milk…which isn't so free.  Would it still be cheaper if you factored in the milk?
Well…I decided to figure it out.
Chocolate Milk Cost Analysis:
First up is the cost of the Chocolate Syrup.  There's two options here – Costco and everything else.  Costco cost me $5.29 for those two massive 48oz containers.  The grocery store has 24oz bottles for $3.00.  But, I like Costco as it gives me an excuse to go eat free samples, so we'll use that as our cost basis.
So – item #1 – cost of chocolate bottle at Costco: $2.50 per 48oz
Now, comes the question of how much chocolate syrup is per 'serving'.  Because I have 16oz glasses, I've decided to use that as my serving size for both Endurox and Chocolate Milk – so everything would scale appropriately.  According to the back of the chocolate bottle, this means four tablespoons.  But that's a lot of chocolate.  So I'm going to use two.  Now, before you say "You're skewing the result!", read on.  Really…it won't matter cost wise (although technically would nutrition wise).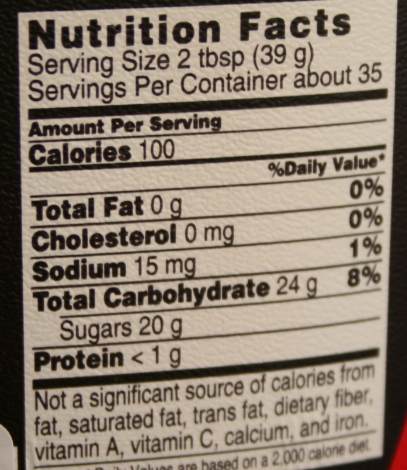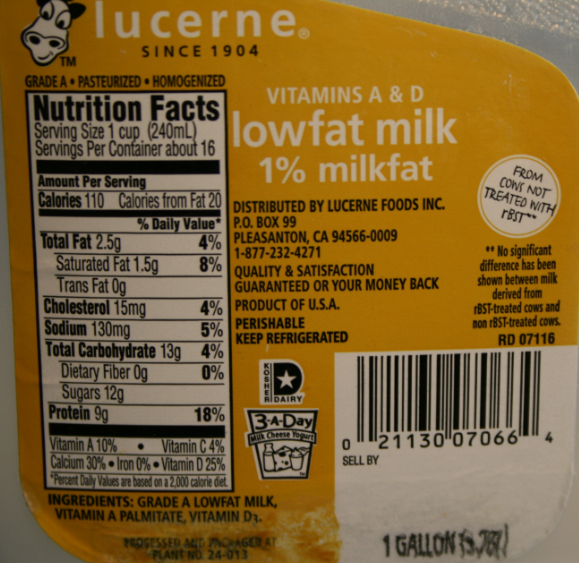 Since the syrup says 35 servings, this means that each bottle would give me 35 glasses of chocolate milk.
Thus…the cost per 16oz glass is for syrup: $2.50/35= 7.4 cents.*
Now…onto the cost of the milk.
A typical gallon of milk costs $3.50 when not on sale.  And each gallon is 128 ounces, and therefore creates 8 servings of 16oz each.
Thus…the cost per 16oz glass is: $3.50/8= 43.75 cents.
Finally…the total cost per glass of chocolate milk is: 51.15 cents.  or… $.51/glass.
*Note, if you want more chocolate to fulfill the 'recommended' 4 tablespoons, add another 7.4 cents. 😉  Thus 58.55 cents per glass.
Endurox cost Analysis:
I shopped around a bit online and found the cheapest price I could.  Which, was $44.95 for a 4.56 pound tub of Endurox.  This contained 28 servings.  Each recommended serving is two scoops that go into 12oz of water.  Obviously you can add more water if you want to get 16oz, or less if you want it thicker.  But since water is free, it's sorta a moot point.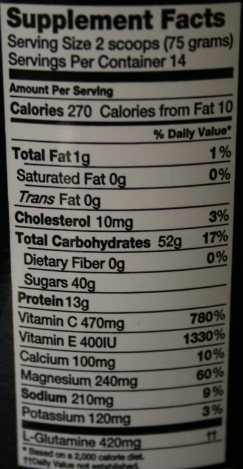 Luckily the math here is simple. To determine the price per serving we take the cost and divide it by 28.  Thus… $44.95/28 = $1.60
Thus, the cost per glass of Endurox is $1.60 per 12-16oz (recommended portion).
Summary:
In case it isn't clear already who won… I'll make a little graph that shows the two costs: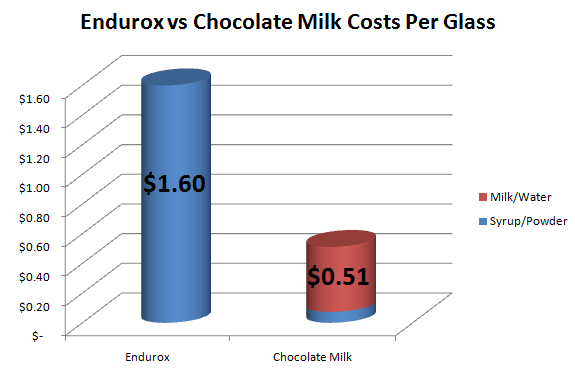 Cost per glass of Chocolate Milk:
1) Chocolate Syrup: 7.4 cents
2) Milk: 43.75 cents

3) Total Cost per serving: $0.51
Cost per glass of Endurox:
1) Endurox Powder: $1.60
2) Water: Free

3) Total cost per serving: $1.60
So there you have it.  Now, the most important thing is taste.  And since I think Endurox tastes akin to Camel Piss*, and Chocolate Milk tastes awesome…it's a winner regardless of cost. 🙂  But the fact that Endurox is 3 times more expensive than Chocolate Milk means by switching to Chocolate Milk you're giving yourself a small Economic Stimulus package.
*Note, I don't know what Camel Piss tastes like, but I do know what it smells like…and it smells like Endurox.  Thereby I can only assume they taste the same.
**Secondary note:  It's already been scientifically proven that Endurox and Chocolate Milk have the same benefits for recovery (actually more benefits), so I avoided that whole topic – but did cover it a while back.